Course trailer also available on Uvision
—-
Featured video: Have you ever eaten Dinosaurs?
—-
What is this course about?
| | | |
| --- | --- | --- |
| Week 1 Teaser | Week 2 Teaser | Week 3 Teaser |
| Week 4 Teaser | Week 5 Teaser | Week 6 Teaser |
What was it like being a dinosaur? Where did they live? Who did they live with? Were things anything like they are today? How do we even know all this?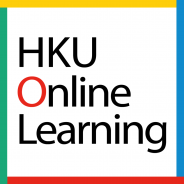 Find out the answers to these questions and more in our upcoming Massive Open Online Course (MOOC) on Dinosaur Ecosystems! Starting from February 8th 2017, Dr. Michael Pittman of the University of Hong Kong's Department of Earth Sciences, together with Professor Xu Xing of the Institute of Vertebrate Paleontology and Paleoanthropology (Chinese Academy of Sciences), will lead you on an expedition to the Gobi desert to unveil a famous ancient ecosystem!
In this course, we will take you to Erlian, Inner Mongolia, and leading museums and institutions to explore:
dinosaur biology
how palaeontologists reconstruct ancient ecosystems using fossil and modern evidence
the traits and significance of a Late Cretaceous dinosaur ecosystem.
—-
Our milestones
Dinosaur Ecosystems is the first MOOC on dinosaur in Asia; also the first MOOC offered by our Faculty of Science. It is the first time that we send crew members to the desert and world-renowned museums to film. Our course was also featured on the edX homepage, edx newsletter and various media reports (for the list of media reports, please refer to the "Further reading" section below).


Our course featured on the edX homepage!
Dinosaur Ecosystems @ Hong Kong Science Museum
We have also set up, for the first time, a booth in the T. rex exhibition in Hong Kong Science Museum to introduce the course.
"T-Rex Revealed – The Augmented + Virtual Reality Experience" is an ongoing exhibition in the Science Museum where you can interact with dinosaurs with Augmented Reality (AR) and Virtual Reality (VR) technologies. Our course instructor, Dr. Michael Pittman, is the advisor of the exhibition.
—-
A Roaring Start
With the collaborative efforts from multiple parties, our course has a roaring start. The enrollment number jumped from 2,000 to 3,000 two days before launch, and even doubled on the next day. Currently we have 8,500+ learners from over 100 countries!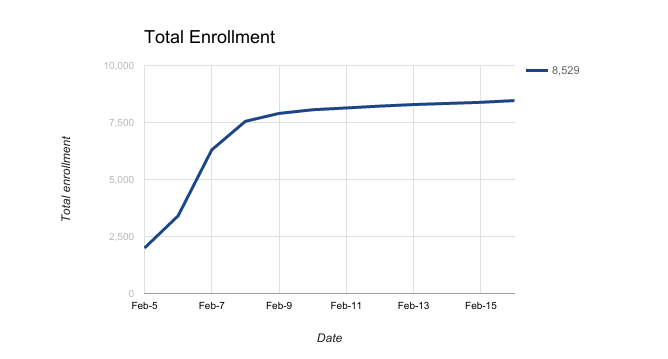 —-
Sharing Knowledge, Sharing Joy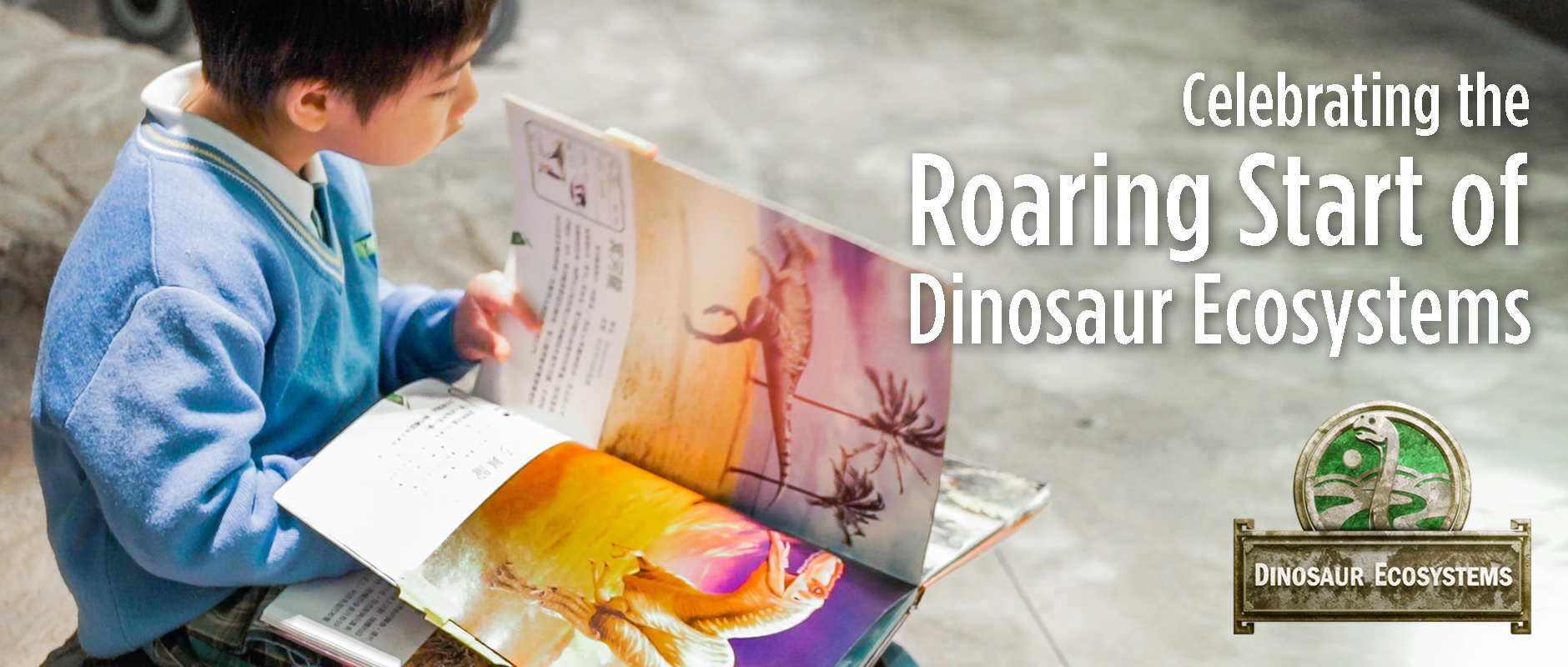 To celebrate the joyful success of our course, Dr. Pittman hosted a party on February 8th, 2017 with almost 50 HKU colleagues and members of the general public at Stephen Hui Geological Museum. More details here.
A fun drawing competition titled "The Year of the Dinosaur" was also organized to engage dinosaur lovers in the community. The following is a selection of fun dinosaur-themed Chinese New Year scenes designed by creative young minds: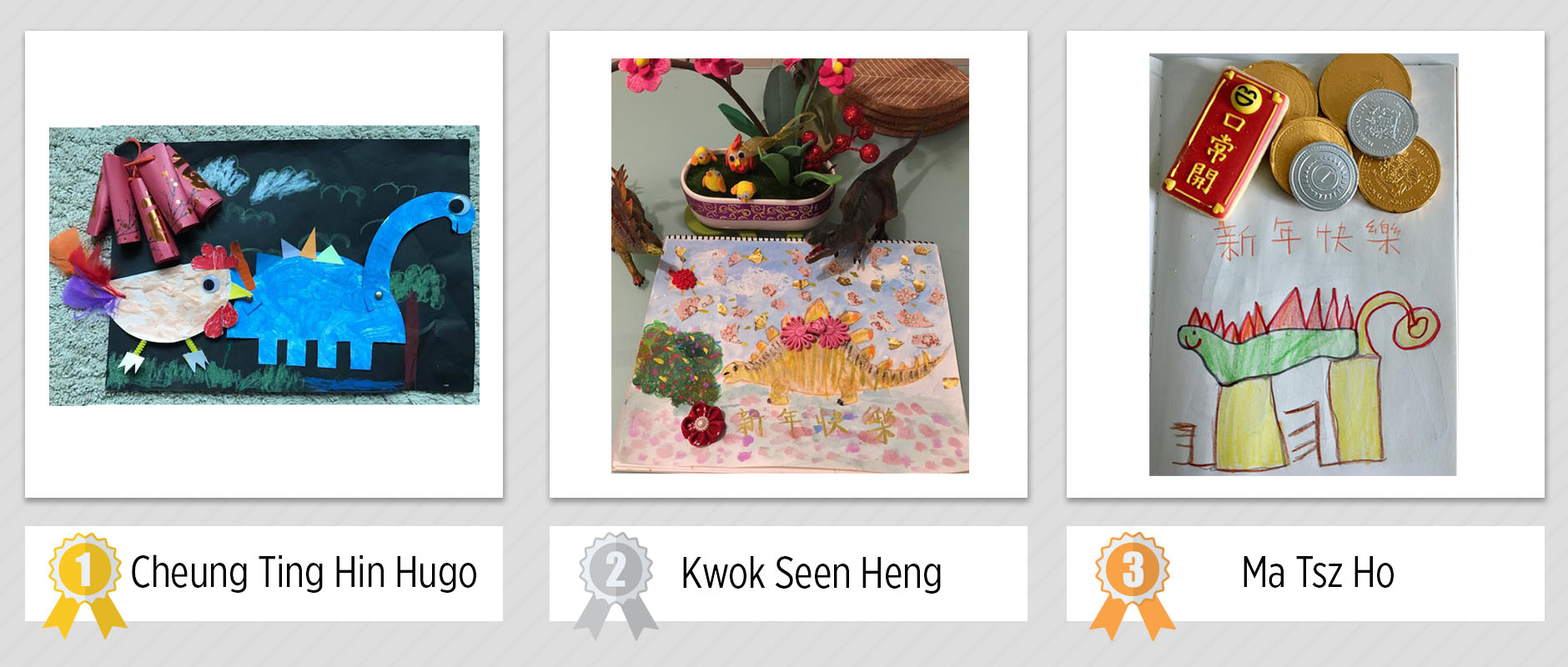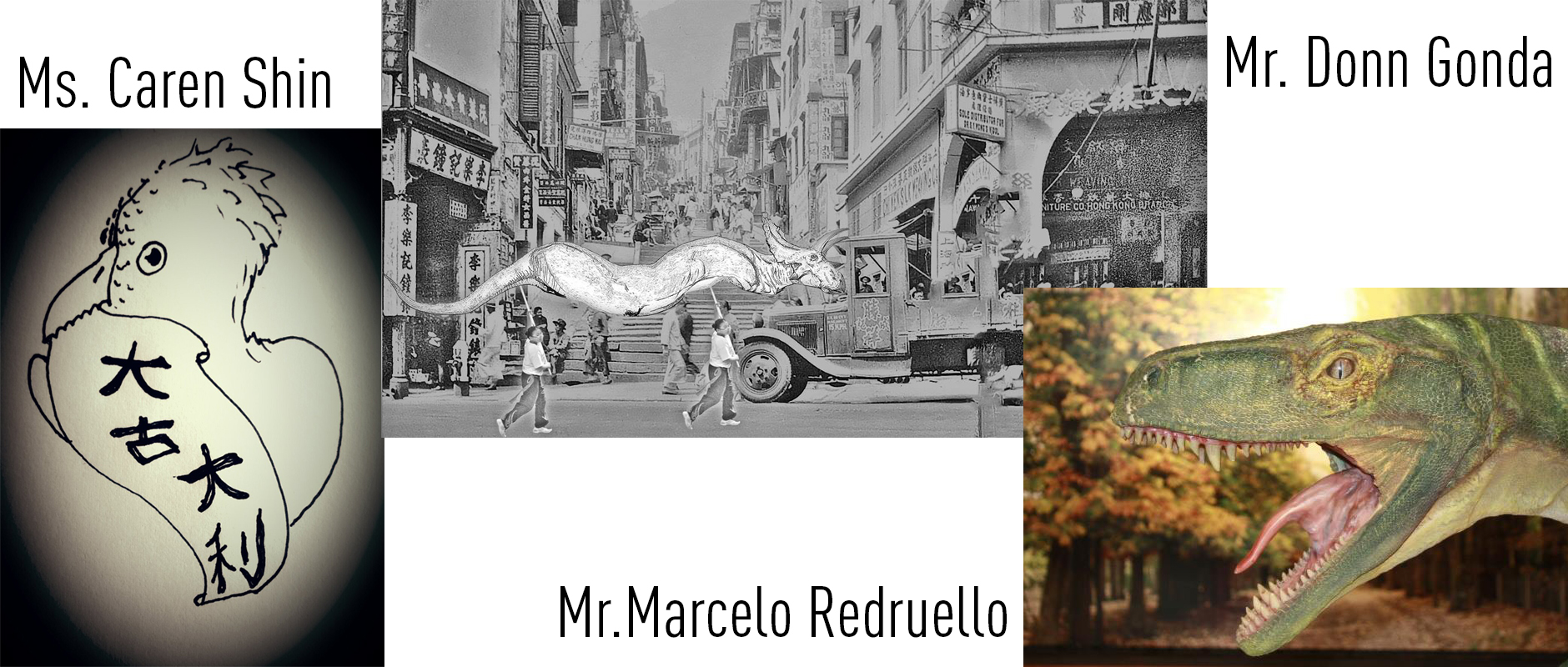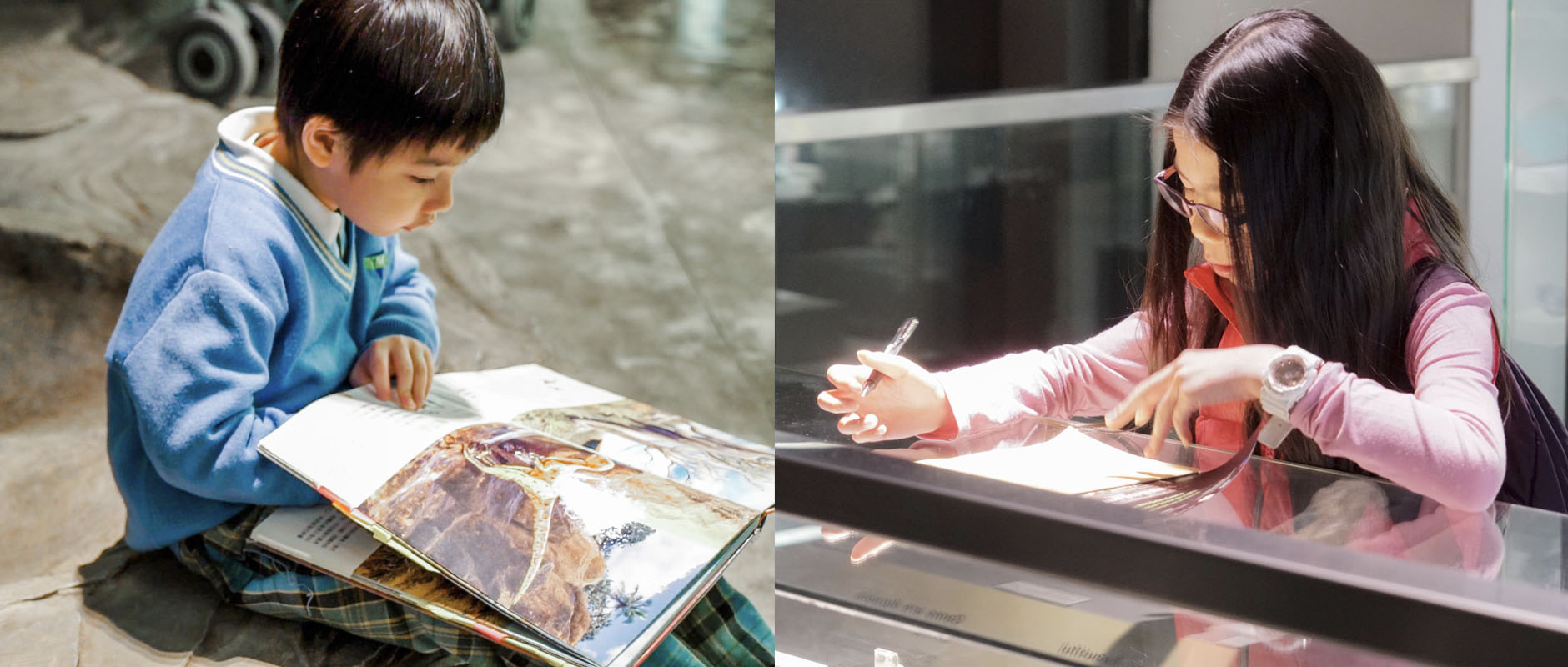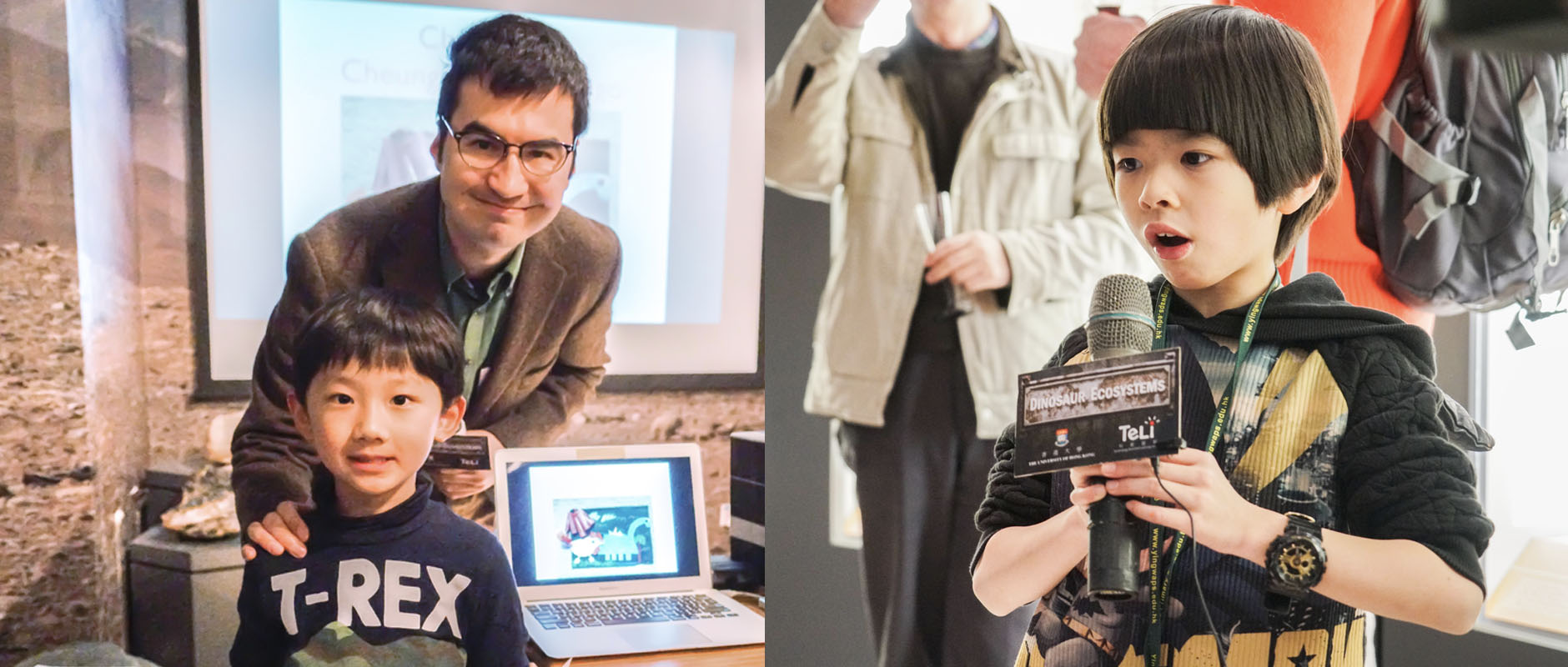 Further reading
Don't forget to follow us on Facebook and Twitter to get the latest updates!