Course trailer also available on Uvision
| | | |
| --- | --- | --- |
| Week 1 Teaser | Week 2 Teaser | Week 3 Teaser |
| Week 4 Teaser | | |
What was it like being a dinosaur? Where did they live? Who did they live with? Were things anything like they are today? How do we even know all this?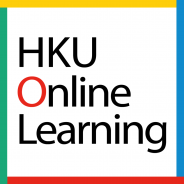 Find out the answers to these questions and more in our upcoming Massive Open Online Course (MOOC) on Dinosaur Ecosystems! Starting from February 8th 2017, Dr. Michael Pittman of the University of Hong Kong's Department of Earth Sciences, together with Professor Xu Xing of the Institute of Vertebrate Paleontology and Paleoanthropology (Chinese Academy of Sciences), will lead you on an expedition to the Gobi desert to unveil a famous ancient ecosystem!
In this course, we will take you to Erlian, Inner Mongolia, and leading museums and institutions to explore:
dinosaur biology
how palaeontologists reconstruct ancient ecosystems using fossil and modern evidence
the traits and significance of a Late Cretaceous dinosaur ecosystem.
Don't forget to follow us on Facebook and Twitter to get the latest updates!
Further reading