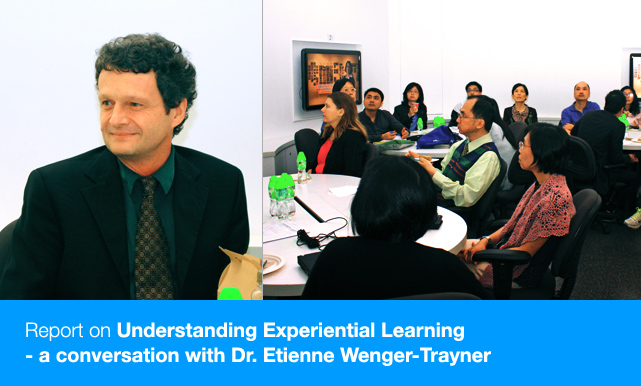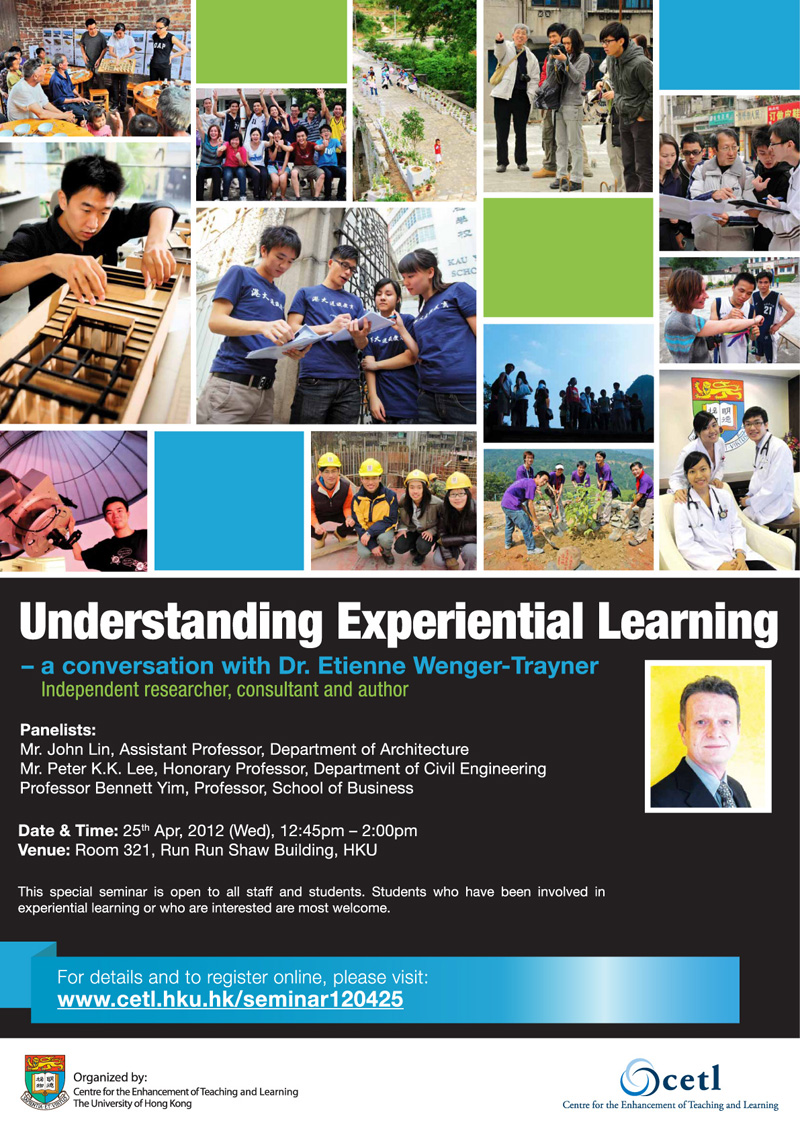 Dr. Etienne Wenger-Trayner, a globally recognized thought leader in the field of social learning theory and communities of practice, engaged in a dialogue entitled "Understanding Experiential Learning" with over 50 staff and students on April 25, 2012. Mr John Lin (Department of Architecture), Professor Bennett Yim (School of Business) and Professor Albert Kwan (Department of Civil Engineering) and also joined the session as panelists. The event was part of the Curriculum Reform Seminar Series jointly organized by the Steering Committee on 4-Year Undergraduate Curriculum and the Centre for the Enhancement of Teaching and Learning (CETL).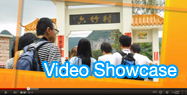 Dr. Wenger-Trayner described the three video cases of experiential learning at HKU as "quite moving" because these initiatives align with the social learning theory very well. He was particularly impressed when students talked about how they were being transformed by their learning experience. In the conversation, Dr. Wenger-Trayner also drew the audience into reflecting the assumptions we make about the learner and the learning process. He challenged the audience to think about the institutional implications of bringing about a paradigm shift in our understanding of doing, knowing and learning.
In the panel discussion, the three panelists gave an affirmative response to experiential learning. They shared their insights on how this mode of teaching affords a new way of looking at knowledge and set students off on an adventure where they gradually understand their core values, form their identity, and see the relevance of their profession to the humankind.