| | | |
| --- | --- | --- |
| Week 1 Teaser | Week 2 Teaser | Week 3 Teaser |
| Week 4 Teaser | Week 5 Teaser | |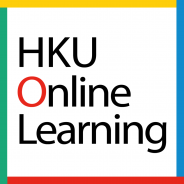 Hong Kong Cinema has a global reach. Let's explore how it reached you… Perhaps you know the films of martial arts icons Bruce Lee and Jackie Chan or the heroic bloodshed films of John Woo.
Perhaps you are a fan of stars such as Maggie Cheung or Chow Yun Fat. Maybe you admire works by directors such as Wong Kar Wai.
Whatever you know and wherever you are we invite you to join us on a journey to consider how the local and the global intersect to make Hong Kong cinema an integral part of popular culture around the world as well as a leading force in the development of world cinematic art.
What you'll learn
Develop your critical and historical thinking skills through analyzing the interconnected relationship between the global scene and local lives in HK films;
Broaden your perspectives on identity issues through finding the familiar in the foreign in Hong Kong cinema;
Deepen your perspective on the impact of globalization on your own society through analyzing Hong Kong cinema.