Message from Curriculum Development and Quality Assurance Section of the Registry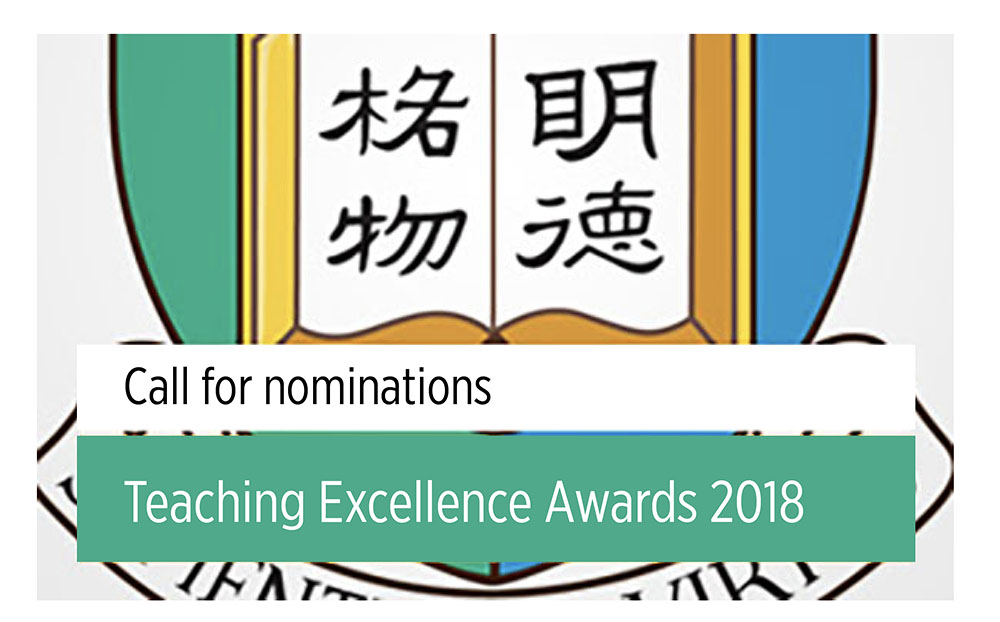 Further to the circular dated May 14, 2018 from the Vice-President and Pro-Vice-Chancellor (Teaching and Learning) inviting nominations for awards under the Teaching Excellence Award Scheme, 2018 (document 232/518 ), please find below an update on the Scheme.
Extension of deadline for nomination
The deadline for nomination for the various categories of teaching awards was originally set on October 5, 2018. In order to allow more time for colleagues to prepare for their submissions, the deadline has been extended by two weeks to October 19, 2018. Faculties please help identify colleagues/teams who have outstanding teaching and learning contributions and nominate them for these awards. Colleagues who have already made their submission may take the extra time to review their documentation, and send the revised documents, if any, to Synthia Chau of the Curriculum Development and Quality Assurance Section of the Registry by the revised deadline.
Eligibility criteria for Early Career Teaching Award
As indicated in paragraph 4(a) of the circular, nominees for the Early Career Teaching Award should (1) be a full-time teaching staff with a substantial responsibility for teaching for a continuous period of three years in this University, and (2) possess no more than four years of teaching experience in higher education institutions as at May 24, 2018. In order not to exclude young colleagues who have made exceptional contributions to teaching and learning from the award, discretion will be exercised by the Selection Panel on the three-year HKU teaching requirement, provided that the nominee can demonstrate that he/she has made significant contributions to the teaching and learning of the University during his/her service years.
Enquiries may be directed to Ms. Chau at 2859 2440 or email to schau@hku.hk.