Some say online teaching is nothing more than putting lecture videos and assignments online, but Ms Charlotte Chang, e-Teacher-in-Residence at TELI and founder of Ms Charlotte Academy, sees it differently. In a presentation entitled "A Teacher's Journey into Online Education: Taking the Leap, Reflecting in the Process, and Reaping the Rewards", Charlotte reflected that her journey started when she noticed the inefficiencies of traditional classroom teaching and realized that, with online education, she could enjoy quality interaction with students while "distilling" her lessons and curriculum and presenting only the most ideal parts.
Taking the Leap
Charlotte pointed out that the adaptation of curriculum teaching into online materials was not simply a process of repackaging, but rather a comprehensive upgrade of the whole teaching package. As such, adaptability and suitability were her key considerations when she was creating her online teaching content: for example, how could she structure, time, and sequence the lecture videos in order to aid student understanding the most?
After transitioning to online teaching, she gained a wider student reach, but that didn't mean that she has to repeat her core teaching content again and again; instead, she let students study the videos and materials at their own pace, thereby saving a lot of her teaching time and allowing her to keep the teaching content and student learning experience fresh and updated all the time.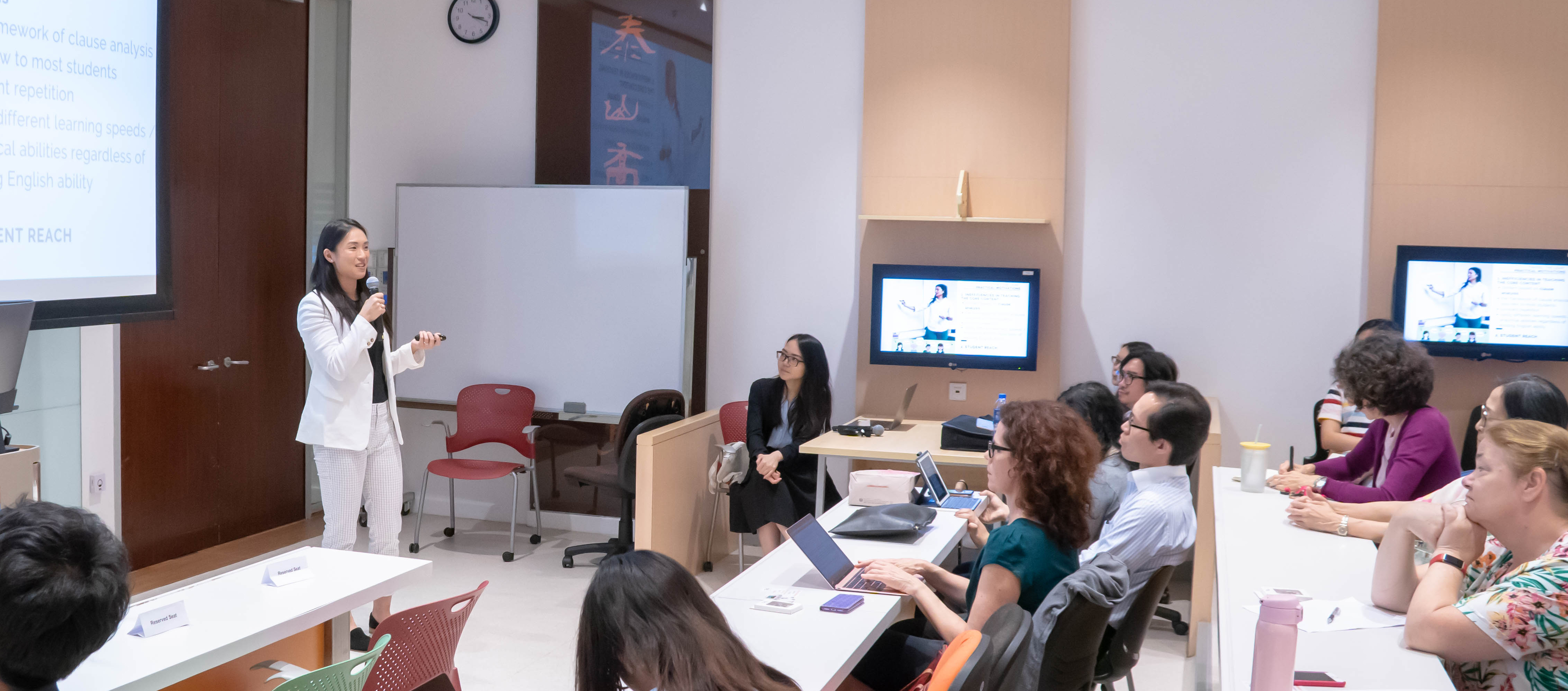 Ms Charlotte Chang shared her insights about online teaching.
Reflecting in the Process
Charlotte summarized her journey of creating online lectures and teaching materials in 6 steps:
conceptualizing the structure and flow of the lessons,
writing the video script,
adapting lessons into video scripts,
storyboarding,
filming, and
post-production of the filmed lessons.
She highlighted that her lesson contents were not the only parts of the course enhanced through the use of multimedia; rather, the whole production process allowed her to explore alternative ways for content delivery and presented chances for her to keep refining and improving her pedagogical approach and her curriculum.
Although she found it challenging to transition from interpersonal and interactive classroom delivery to on-camera presentation, she emphasized that the advantage of producing video lectures was that teachers could capture their best contents and show students only their best teaching moments.
Reaping the Rewards
After stepping out of the traditional classroom setting, Charlotte found that students who adapted to online learning were more proactive in asking questions and reaching out to her for feedback and advice. Furthermore, she shared some examples with the audience and reassured them that online teaching indeed offers teachers higher-quality and more intimate interactions with students and contributes to a more fruitful teaching and learning outcome for both teachers and students alike.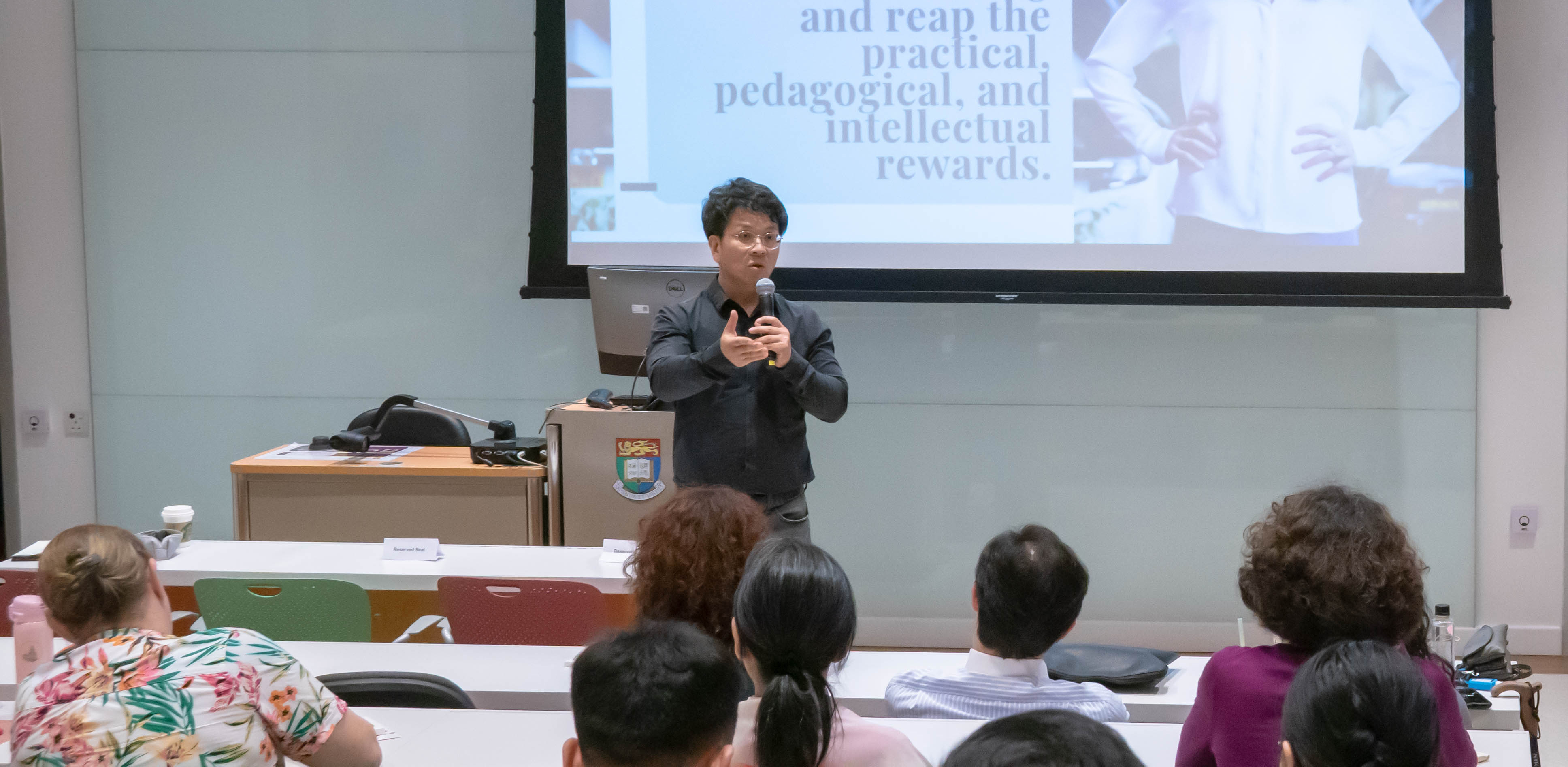 Professor Ricky Kwok, Associate Vice-President (Teaching and Learning) of HKU, responded to questions from the audience.
Food for thought
Towards the end of the lecture, audience members raised some questions for further discussion:
Why do we need to and how do we educate or persuade teachers to pursue e-teaching?
How can we consider whether a particular course would be compatible with the online course format of structured videos?
The full lecture video is as below:
If you need more advice on structuring and planning your online course content, don't hesitate to contact us!