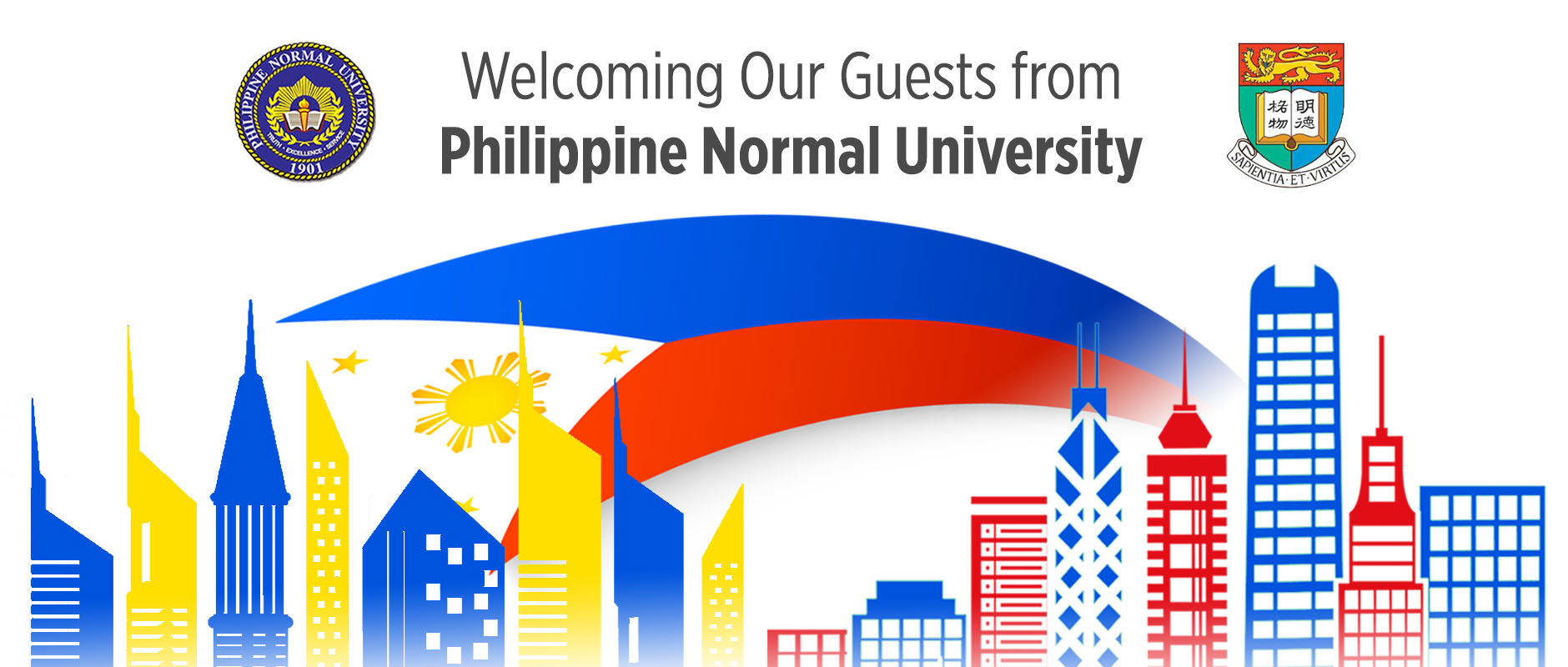 It is always a pleasure to meet new friends. On November 13, 2017, we were happy to welcome delegates from Philippine Normal University (PNU), an institution specializing on teacher education. Our guests expressed strong interest in HKU's e-learning landscape and our team's ongoing effects in enriching teaching and learning with technology.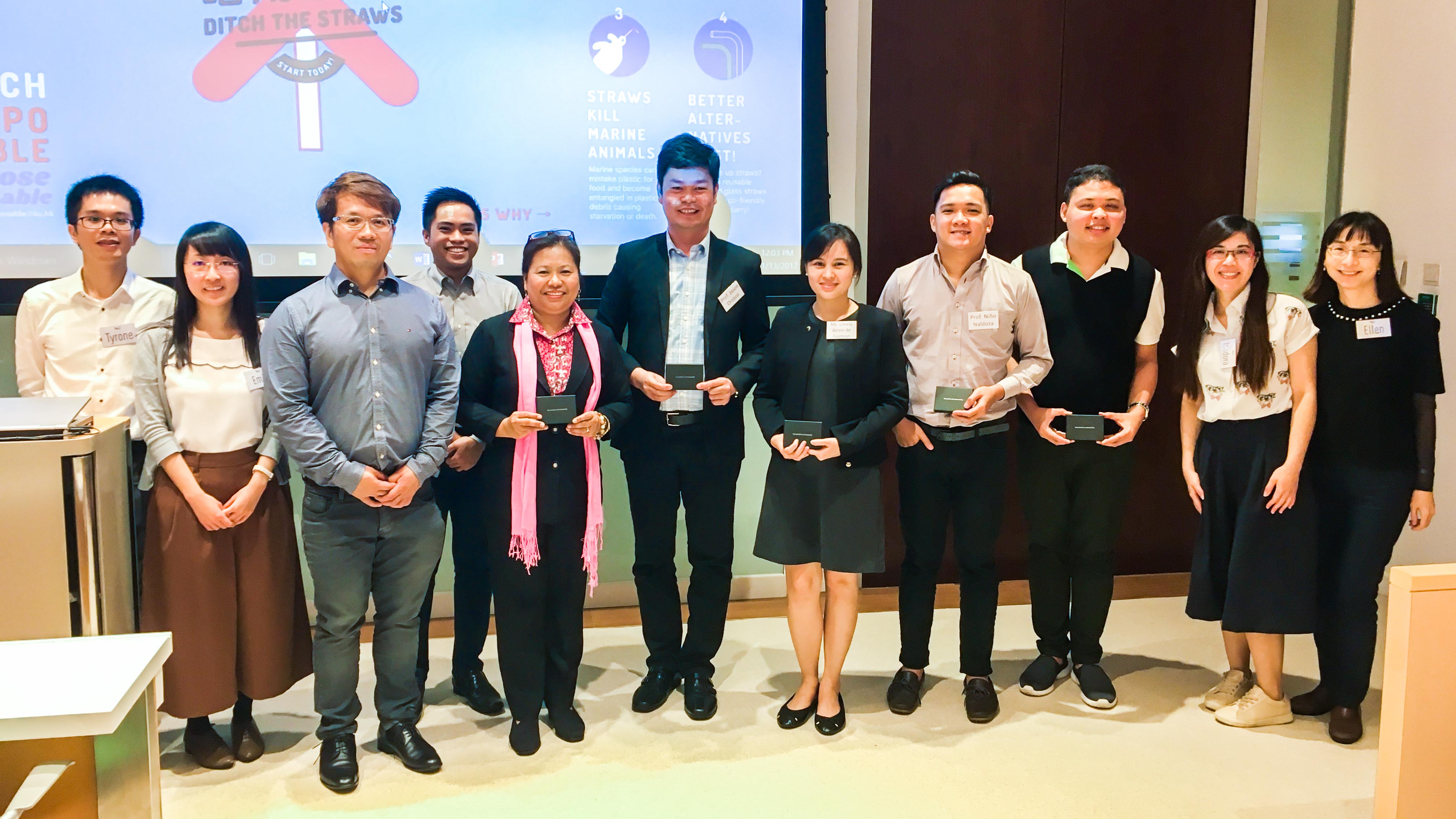 (Third from left) Professor Ricky Kwok; (Fifth from left) Dr. Marilyn Balagtas, Dean, PNU College of Flexible Learning and ePNU; (Sixth from left) Prof. Jason Orozco, Deputy Dean, PNU College of Flexible Learning and ePNU; (Fifth from right) Ms. Lovely Airein M. de Guzman, Faculty, PNU College of Flexible Learning and ePNU; (Fourth from right) Prof. Niño Naldoza, Head, School of Information and Knowledge Management.
Introducing TELI and HKU's E-learning Landscape
Our meeting began with Professor Ricky Kwok's introduction of TELI's missions:
Content production
Research on students' online learning behaviour: By analyzing the data, we aim to

facilitate our teachers to improve their teaching; and
benefit other institutions through publishing our research.

System and application development:

We are constantly improving our Learning Management Systems, namely Moodle and open edX, and experimenting with different pedagogical ideas on these platforms.
Various apps have also been developed, including Newssary and the Prevention of Sexual Harassment (P-SHOC) app, to enrich students' learning experience.

Collaboration and outreach: To maximize our impact on teaching and learning, our team also regularly collaborate with other institutions in organizing events and conferences. One major initiative is Asian e-Table.
Following Professor Kwok's introduction, representatives from our team showcased our projects, including the production of Small Private Online Courses (SPOCs), Massive Open Online Courses (MOOCs), flipped classrooms and data analytics.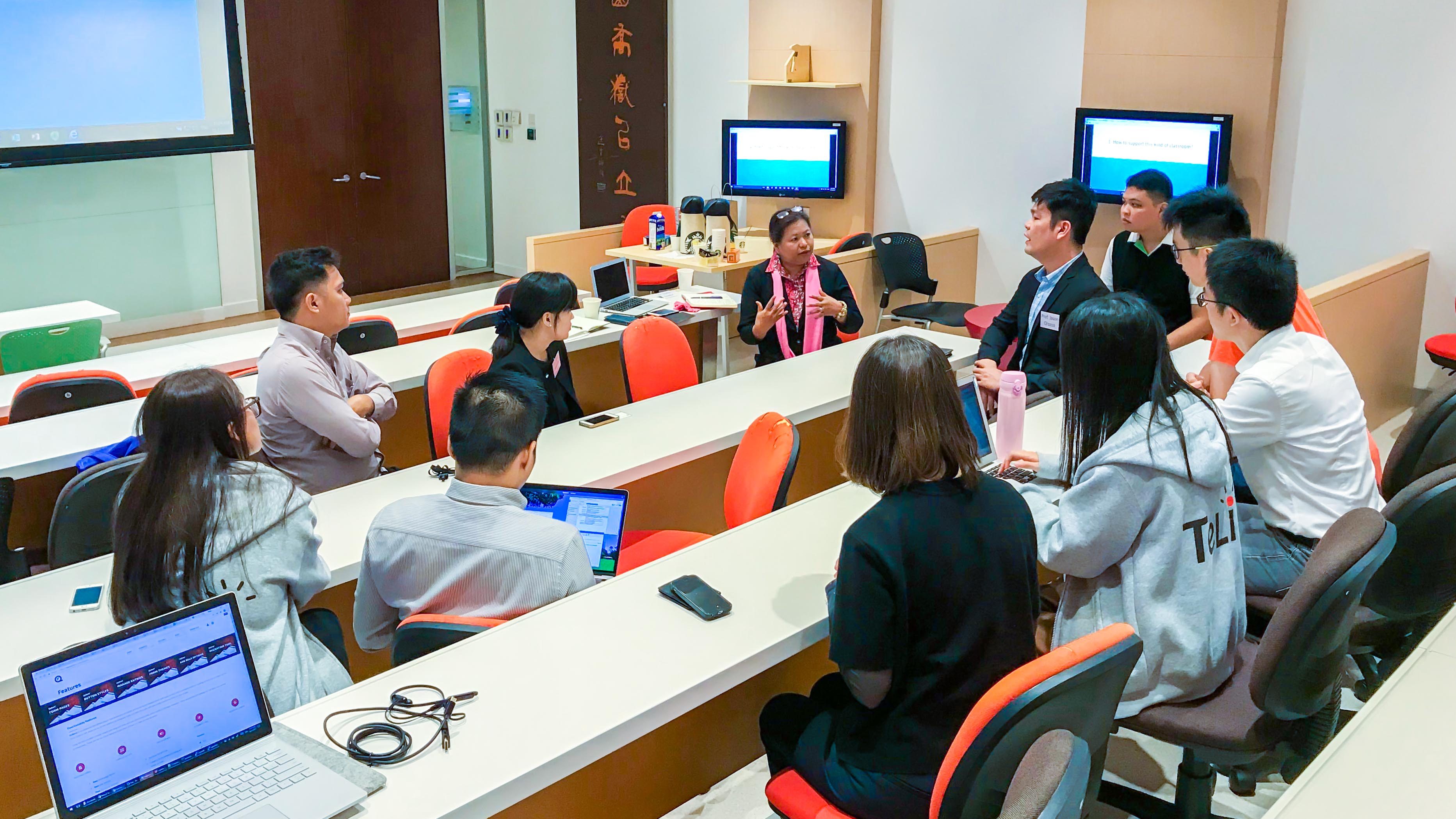 Roundtable discussion on the e-learning landscape of HKU and PNU; and challenges in developing online learning materials.
EdTech Demo: Introducing Useful E-learning Tools to Our Fellow Educators
Since our guests are teacher educators, we introduced several e-learning tools suitable for training teachers, including Google Slides, Kahoot! and Mentimeter. All these tools are free and can be used in any educational context.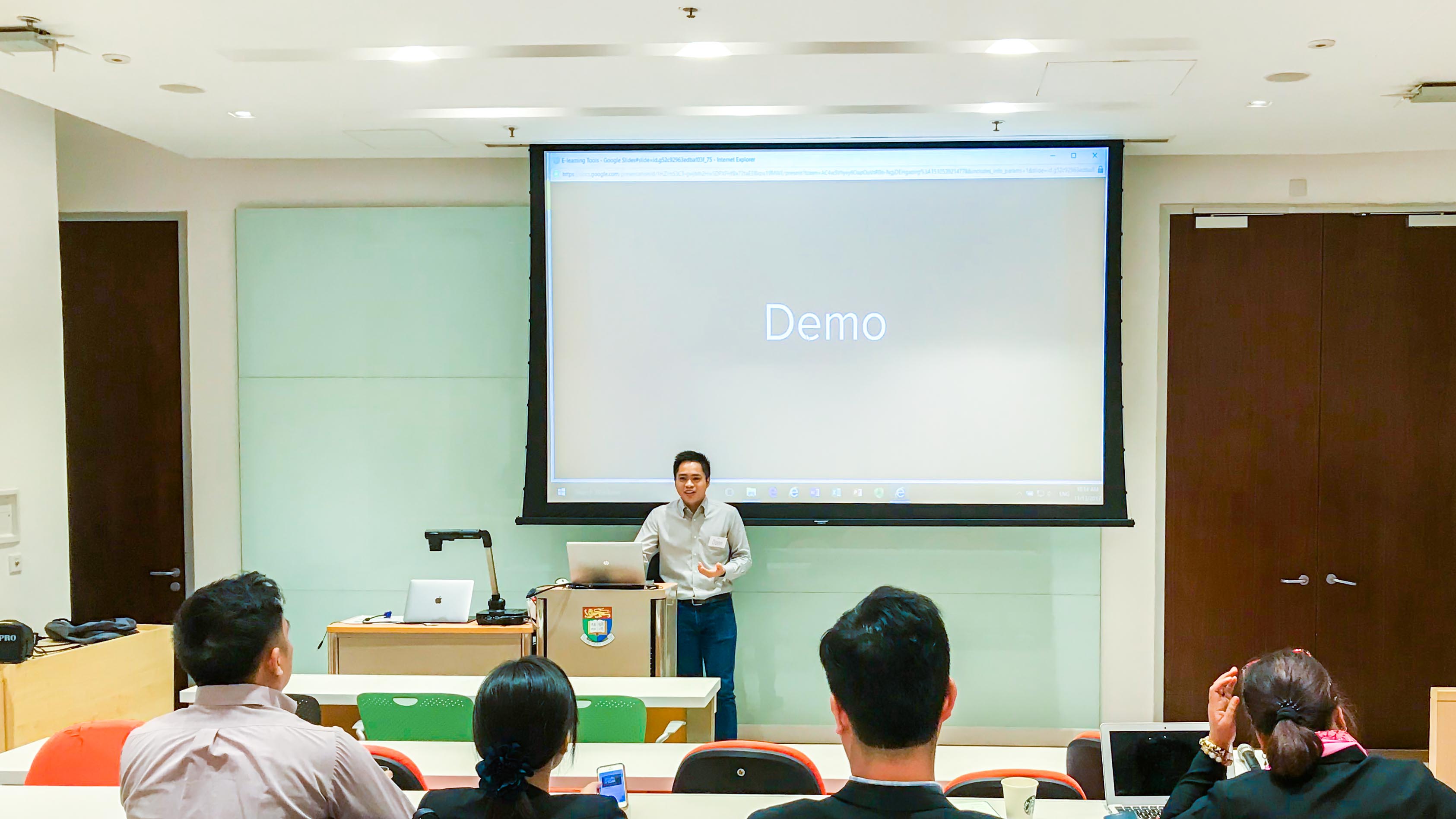 "We want to make sure every student is covered with the e-learning tools we are using. No one is left behind," said Mr. Donn Gonda, our assistant instructional designer.
We also showcased our equipment and productions in our multimedia office.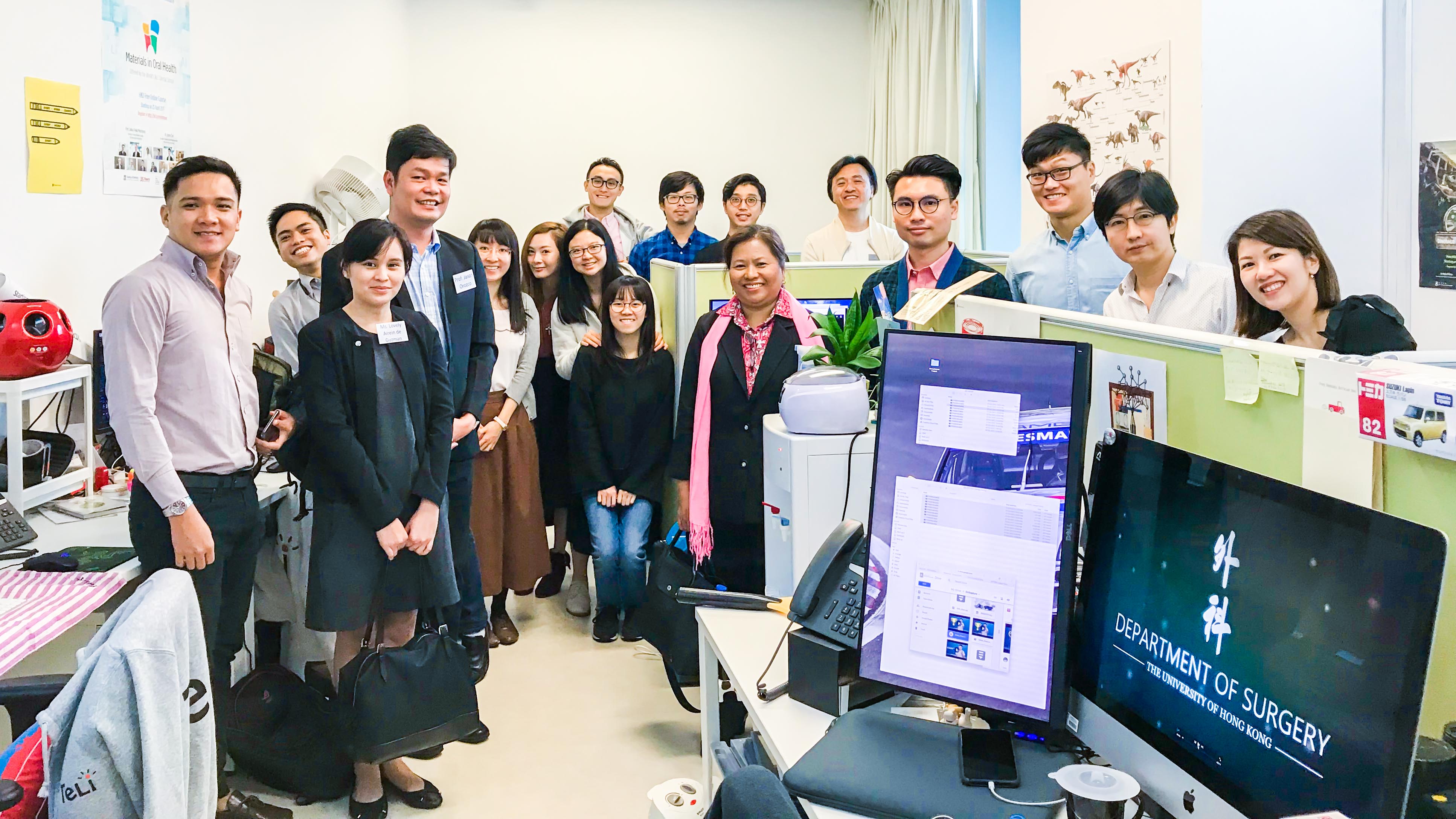 Showing our guests around our multimedia office.
It is our team's mission to connect with the international academic community and promote knowledge exchange. It is also our pleasure to meet with fellow educators enthusiastic about e-learning. We look forward to more opportunities to connect with institutions worldwide!
Organised by Technology-Enriched Learning Initiative (TELI)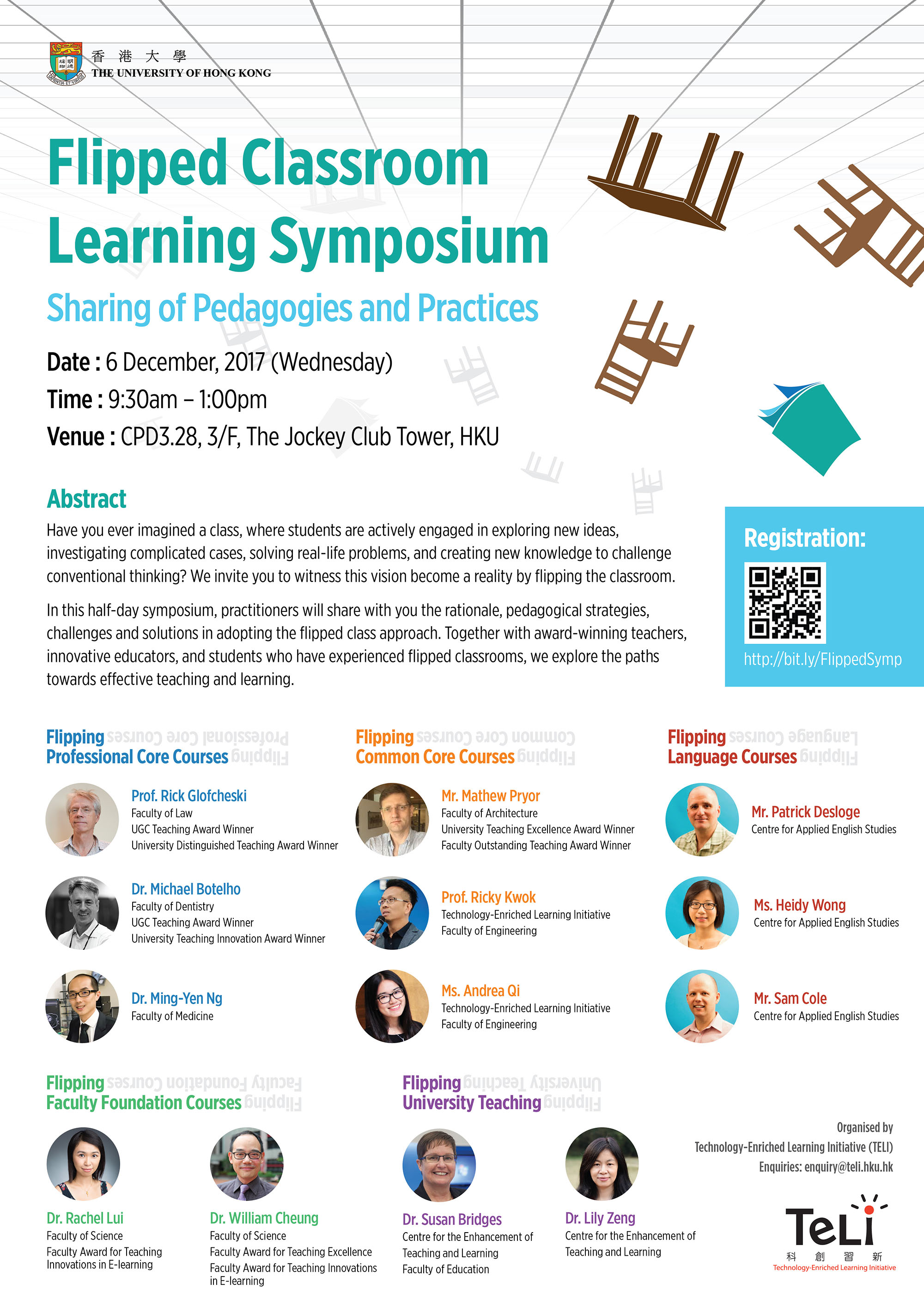 Details of the event:
Date : Dec. 6, 2017 (Wednesday)
Time : 9:30am – 1:00pm
Venue : CPD 3.28, The Jockey Club Tower, Centennial Campus, The University of Hong Kong
Abstract
Have you ever imagined a class, where students are actively engaged in exploring new ideas, investigating complicated cases, solving real-life problems, and creating new knowledge to challenge conventional thinking? We invite you to witness this vision become a reality by flipping the classroom.
In this half-day symposium, practitioners will share with you the rational, pedagogical strategies, challenges and solutions in adopting the flipped class approach. Together with award-winning teachers, innovative educators, and students who have experienced flipped classrooms, we explore the paths towards effective teaching and learning.
Enquiries should be directed to enquiry@teli.hku.hk.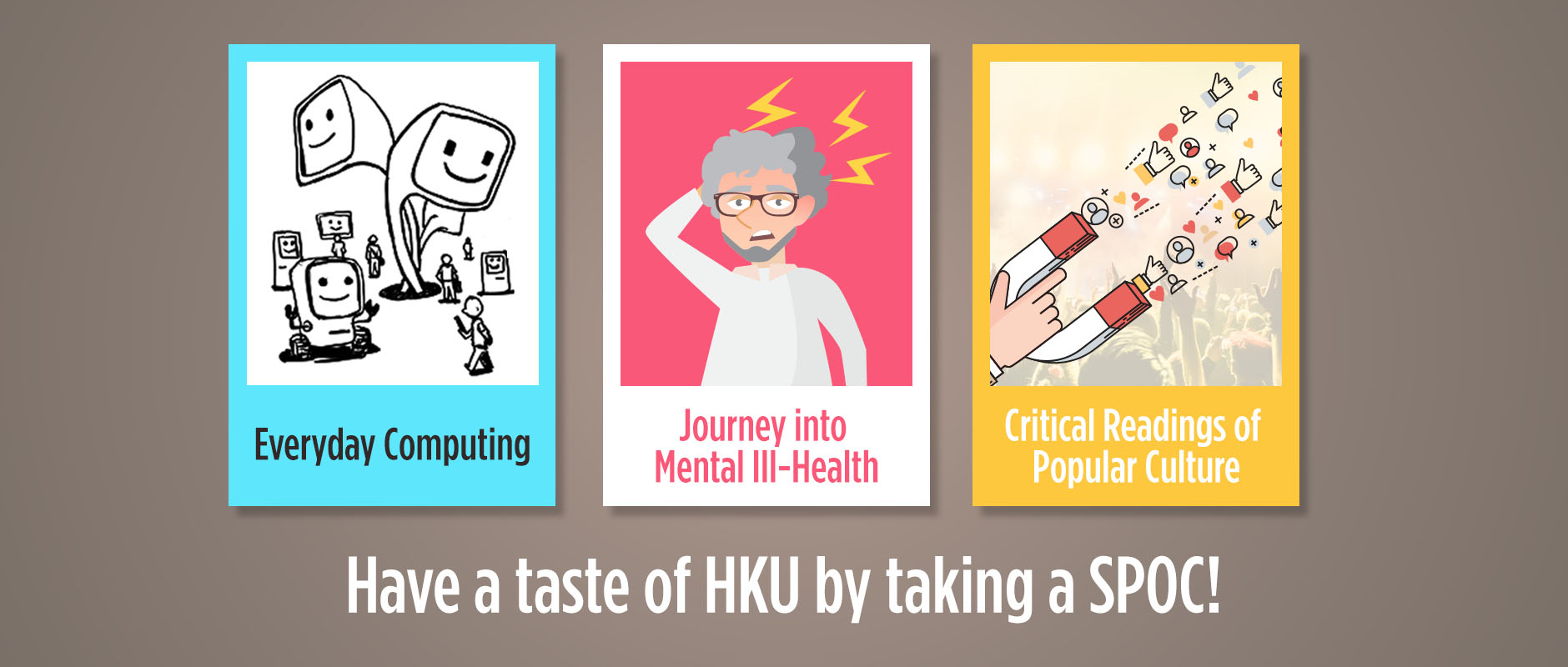 Are you a prospective university student? Have you thought of what major you want to study in the future? Interest and ability are two key factors to consider in choosing your university major. Yet, how can you really visualize how classes in universities are like just by reading a bunch of colourful prospectus, giving only factual and static information of the courses?
Worry not! Our Small Private Online Courses (SPOCs) are here to give you a real taste of university courses which will help you make a better informed choice.
HKU is now providing three SPOCs taught by our very own Professors and lecturers:
Now on Offer: Critical Readings of Popular Culture
Registration
Register for this course by sending an email to liuyiqi@hku.hk telling us your English full name, school name, and school level and get a taste of your university life to-be!
The course begins in November. Registration is open until 15 November, 2017.

About the course
This four-module online course is designed to help you take a fresh, critical look at what seems familiar and ordinary. By drawing on various theories and analytical tools, you will become a sharp decoder of hidden messages in entertainment media.
Throughout this course, we will examine the following genres and topics:
Commercials: How do producers use film to convey the meaning they want to make?
Movies: What is the secret to Hollywood success?
TV dramas: Why are Korean TV Dramas so popular?
Print advertisements: Did you ever buy something because of an attractive advertisement? Why did you do that?
Assessment criteria for certificates
A Certificate of Completion will be issued upon completing the following tasks:
Attempt all quizzes in the course, and get at least 60% correct.
Participate in discussion forum by posting at least 1 meaningful post.
Submit the final assignment.
A Certificate of Excellence will be awarded to learners who get higher than 80% correct of the quizzes, and receive a Grade A for the final assignment. More details about the final assignment will be introduced during the course.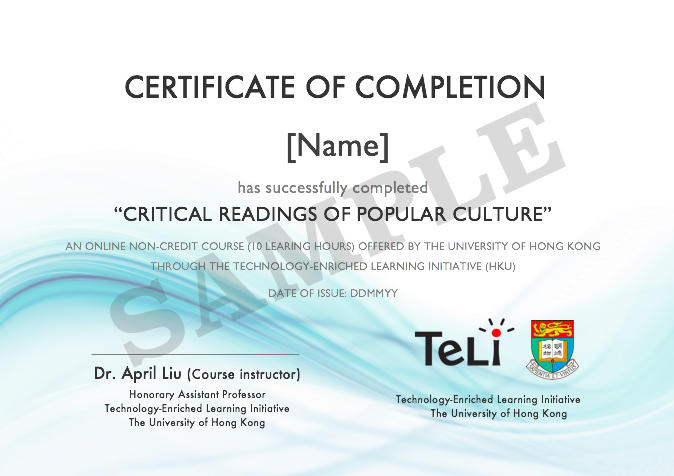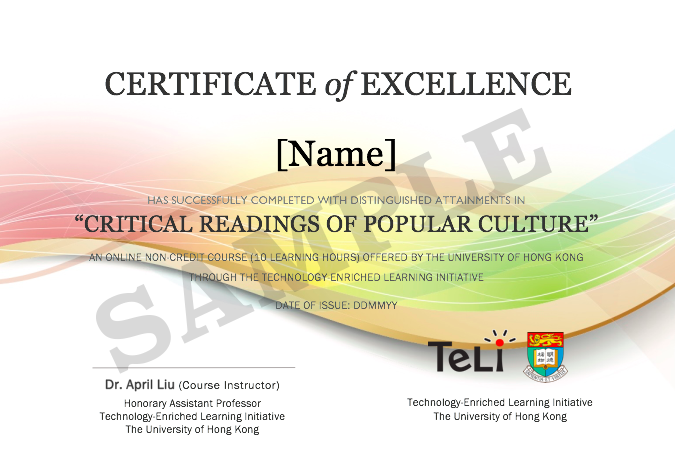 Stay tuned for these upcoming SPOCs:
Everyday Computing
Are computers outsmarting human beings? This course will help you to develop a "computational" mindset to analyze and formulate solutions for problems encountered in everyday life. We will investigate into how these problems are related to the Internet and the impact of computing technologies to humankind.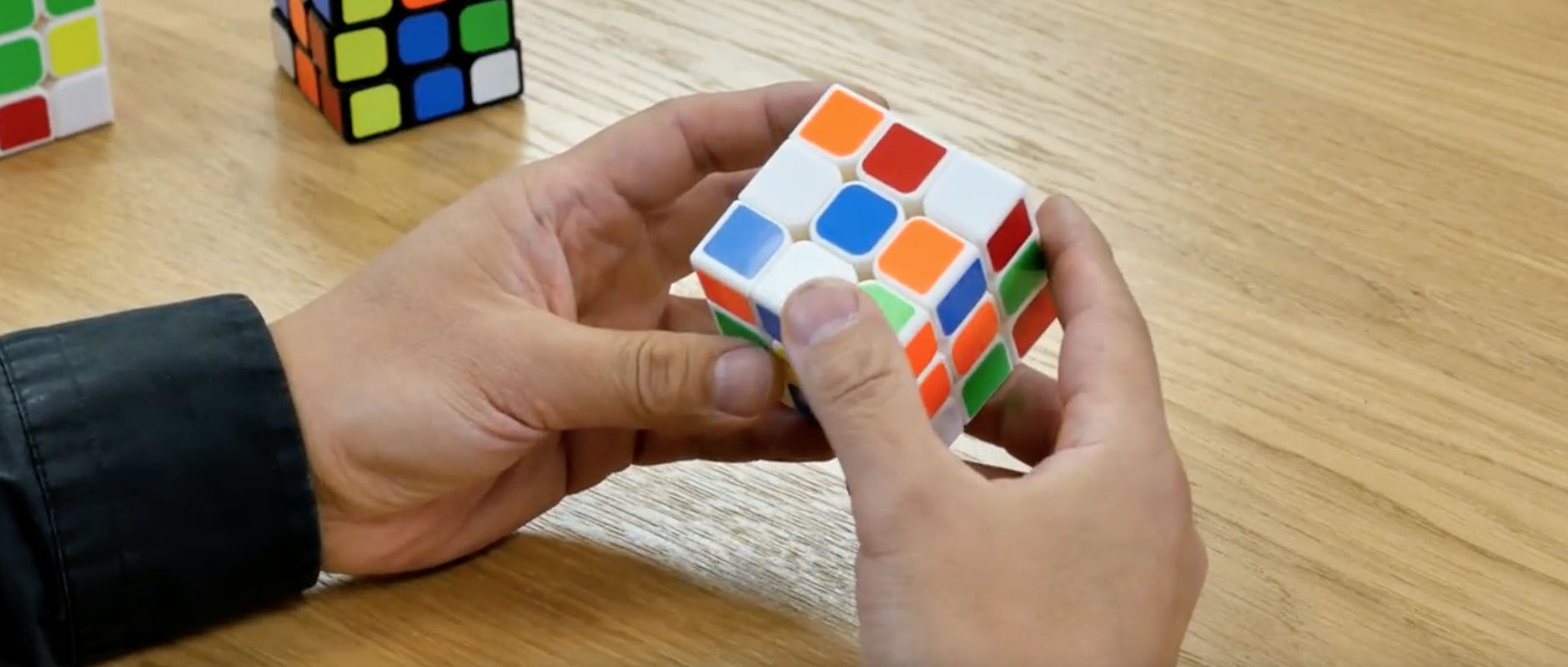 Journey into Mental Ill-Health
Mental illness is often portrayed by mass media as a threat. This is hardly the complete story. With the use of experiential exercises, case studies, and film viewing, this course will guide you to understand more about mental health issues through reflecting on your daily life and learn to co-inhabit with people with mental illness.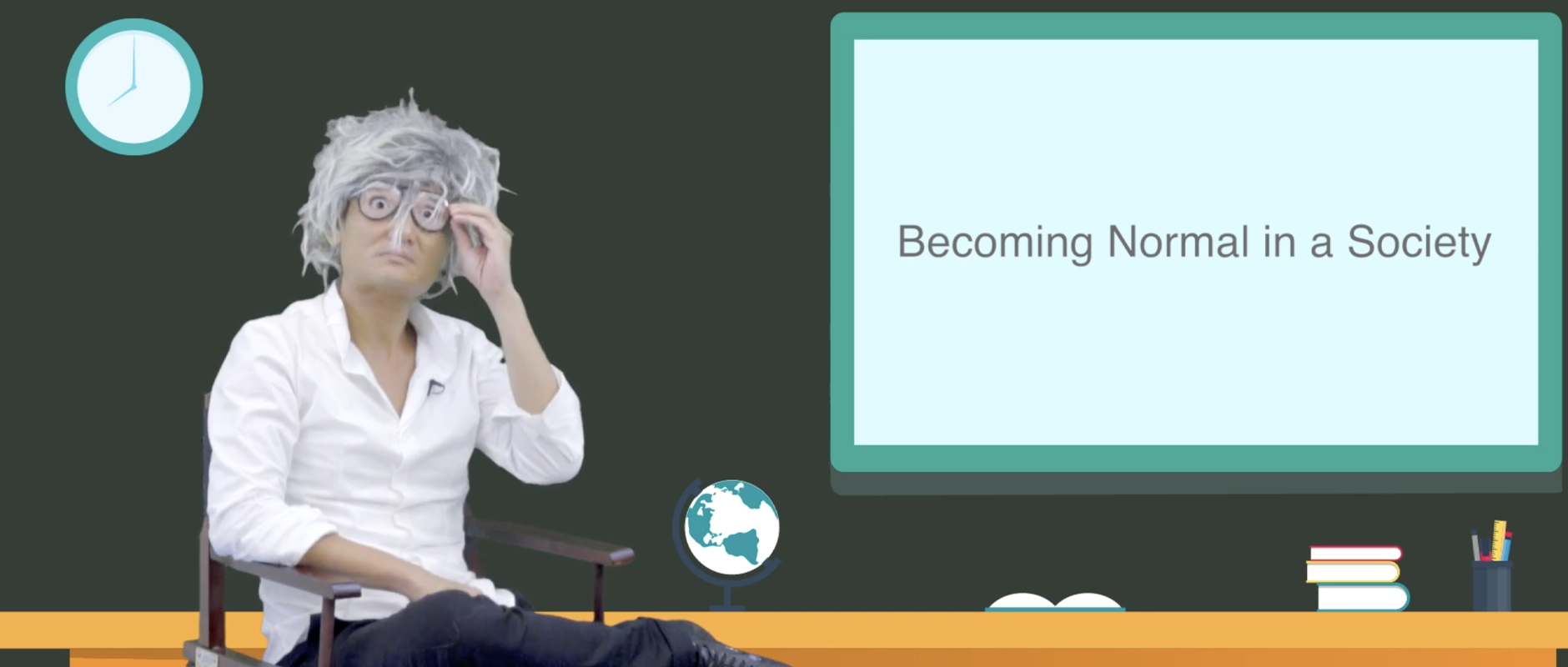 Like our Facebook page to receive more information on The University of Hong Kong Online Learning: https://www.facebook.com/hkuonlinelearning/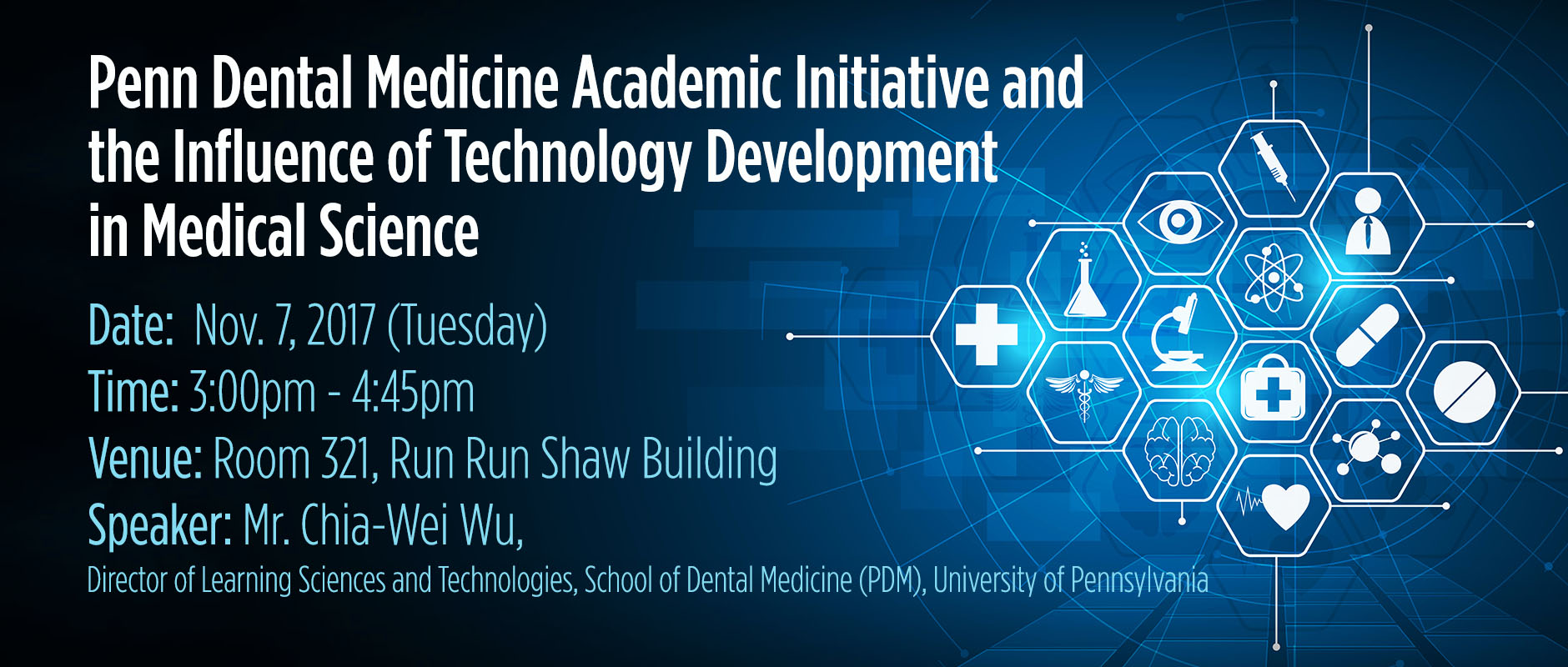 Organised by Technology-Enriched Learning Initiative (TELI)
Details of the event:
Date : Nov. 7, 2017 (Tuesday)
Time : 3:00pm – 4:45pm
Venue : Room 321, Run Run Shaw Building
Speaker : Mr. Chia-Wei Wu, Director of Learning Sciences and Technologies, School of Dental Medicine (PDM), University of Pennsylvania
Abstract
Designing a successful and innovative initiative in the field of Learning and Development (L&D) is one of the most important projects for schools and organizations in the era of digital learning. It is imperative to create well-designed course materials and plan an engaging infrastructure to ensure an effective and evaluable learning experience. In this session, Mr. Chia-Wei Wu, the Director of Learning Sciences and Technologies at Penn Dental Medicine (PDM) will showcase PDM's Online Learning Initiative and present how PDM's Learning Technology Team (LTT) successfully developed and implemented blended learning solutions by utilizing cutting-edge learning technology tools. Moreover, you will learn how PDM LTT has harnesses the power of gamification, mobile learning and social learning to "flip" the classroom at the oldest IVY League dental school since 2013. Lastly, through an efficacy study, Mr. Wu will introduce the online learning methodologies both in synchronous and asynchronous learning scenarios with PDM's current projects. Cecilia Tsang, the Education Development Manager from Apple, will introduce the current technology development in medical science and its influences. Different examples will be shared. This session will be of excellent value to instructional designer, online curriculum planner, or any e-learning developers whose professional focus is on finding the best use case for tomorrow's learner.
About the Speaker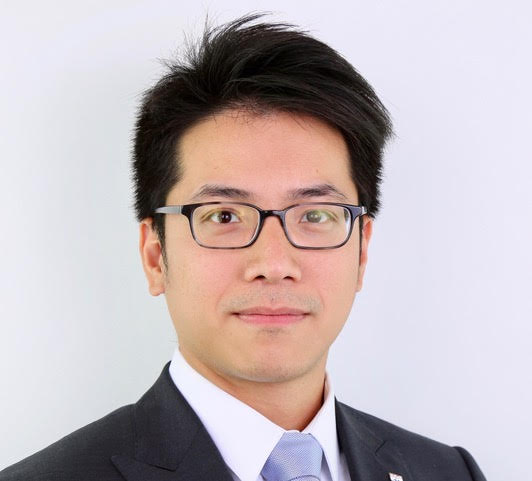 Mr. Chia-Wei Wu
Director of Learning Sciences and Technologies
School of Dental Medicine (PDM),
University of Pennsylvania
Enquiries should be directed to enquiry@teli.hku.hk.