Starting from September 22, 2020, dual-mode teaching for UG and TPD courses will start. Most of the courses will be available online throughout the semester while some students may return to campus for some face-to-face classes. A key challenge in this mode of teaching is to engage both the on-campus face-to-face students and off-campus online students effectively.
Tips and Advices on Dual-mode Teaching at HKU
To help teachers to get ready for dual-mode teaching, we have prepared a set of slides with some tips and advices, including:
Checking the facilities of the classroom assigned for your course,
How to stream your lesson for off-campus online students,
How to engage both face-to-face and online student groups, and
Connecting the two groups of students with collaborative tools, etc.
Extra Resources
We have also prepared a list of resources for HKU teachers and students to get ready for this semester.
If you have questions, please feel free to contact us at our Whatsapp Hotline (+852 6437-8034 / http://wa.me/85264378034)

The new teaching arrangement of the upcoming semester will be a combination of offline and online teaching using various tools such as Zoom, MS Teams, Panopto and Moodle. Teachers that taught students in an exclusively offline setting may find the transition to online teaching daunting and foreign to them. In order to facilitate the transition, we have produced a step-by-step video for all the different tools and methods that teachers can use to conduct, record and upload their lectures.
In this video, we will demonstrate how you can conduct a dual-mode (f2f and online) teaching at HKU step-by-step. We will show you how to start an online class, how to enable video and audio sources before and during the class, how to share your screen/PowerPoint and ways to record your lecture via Zoom and Panopto. We will also explicate the steps to upload your lecture/video to Moodle and provide tips on hosting a lecture with students in class and online.
Video timestamps
1. Start an Online Class 00:10
1.1 Join an Online Meeting via Moodle 00:10
1.2 Check Audio and Video Sources 00:41
1.3 Share Computer Screen / PowerPoint 01:49
2. Record Your Zoom Online Class 2:13
3. Upload Your Zoom Recording to Moodle 03:00
4. Effortless Online Class Recording and Sharing Using Panopto 03:59
5. More Ways to Engage Students in an Online Class 05:23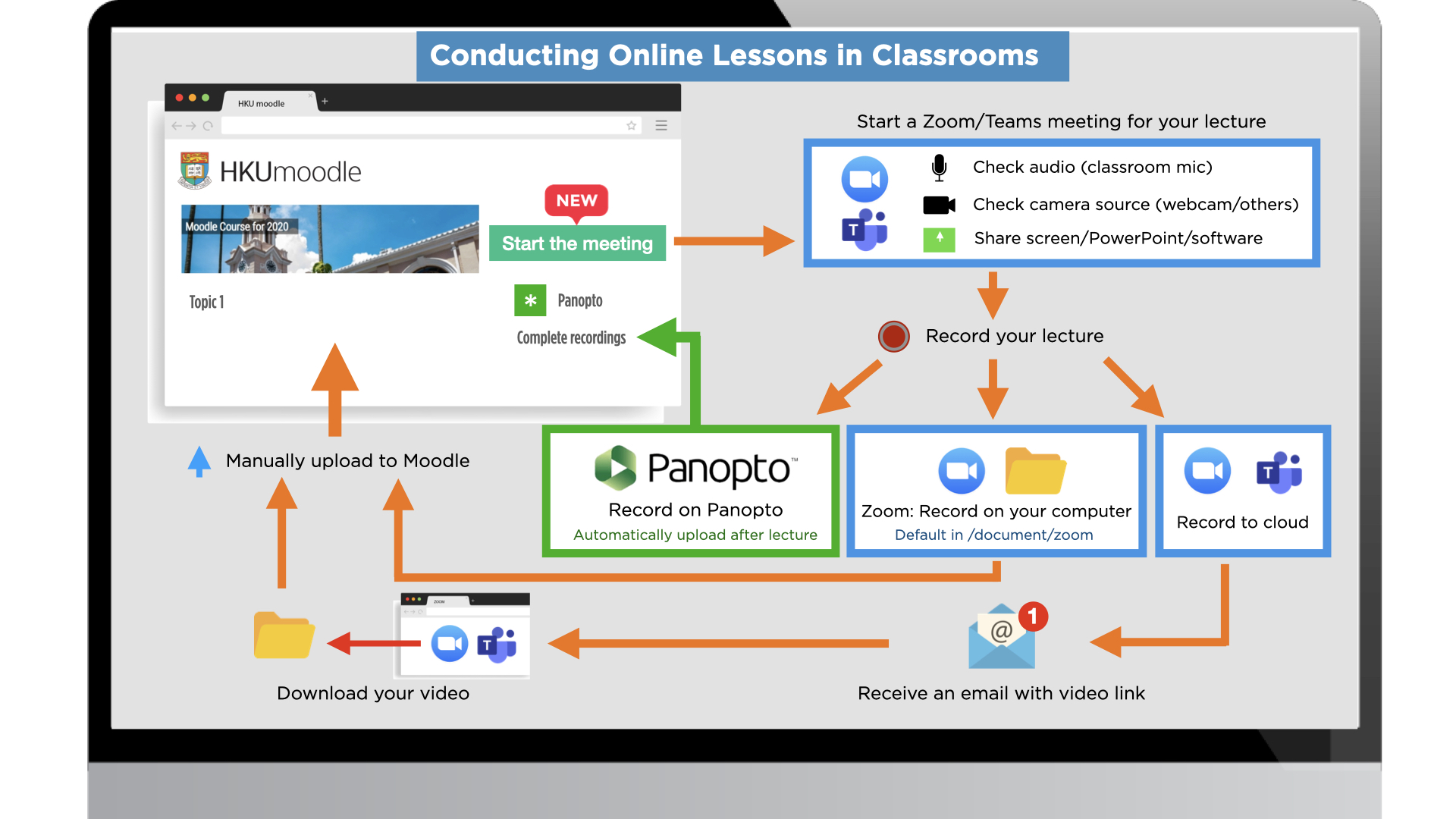 For details of using the MS Teams block and Zoom block in Moodle courses, please refer to the following user guides prepared by ITS:
At TELI, we work closely with teachers and students to maximize the use of e-learning tools. Please check out other resources available at the teaching and learning website. If you have questions, please feel free to contact us at our Whatsapp Hotline (+852 6437-8034 / http://wa.me/85264378034).
Written by Ms Hanah Fjelddahl and Mr Sunny Kong

As teachers have different teaching needs, some of you may want to explore and use other teleconferencing tools besides Zoom for conducting your online lessons. The University of Hong Kong (HKU) has acquired campus licenses for both Zoom and Microsoft Teams.
To help teachers in choosing a teleconferencing tool that best fits their needs, we have prepared the following table comparing the features of Zoom and Microsoft Teams.
Feature Comparison: Zoom and Teams
| Feature | Microsoft Teams | Zoom |
| --- | --- | --- |
| No. of Participants | Up to 300 participants | Up to 300 participants |
| Meeting Duration | Unlimited | Unlimited |
| Authority to Join | Join via a meeting link /Admitted by Host | Can be password protected |
| A fixed URL for meeting every time | No | Yes |
| Calendar Integrations | Yes, MS Outlook | Yes |
| Host | Set by Meeting Organizer | Host and co-host |
| Video Spotlight | No | Pinned by Host |
| Silence Others | Host | Host |
| Remove Participant | Host | Host |
| Waiting Room | Yes | Yes |
| Screen Sharing | One at a time | One at a time |
| Who can share screen | Host (can be more than one) | Controlled by Host |
| Annotation | No | Yes |
| Whiteboard | Yes | Yes |
| Screen sharing using iOS/Android devices | Yes | Yes |
| Chat | Yes | Yes |
| Raise Hand | No | Yes |
| Integration with HKU Moodle | Yes | Yes |
| Polling | No, recommend to create polling using MS Forms and share the link to participants on MS Teams | Yes |
| Record Meeting | Yes, cloud recording and saved on MS Stream | Yes, cloud recording or local recording |
| Breakout Rooms | No | Yes |
Reference: Esor Huang; With the permission to translate, edit and share in an English version
How-to Videos on Microsoft Teams and Zoom
We have also prepared step-by-step videos guiding HKU Staff and Students in using the two tools.
Videos on Microsoft Teams: https://hku.to/UseTeams
Videos on Zoom: https://hku.to/UseZoom
If you have questions, please feel free to contact us at our Whatsapp Hotline (+852 6437-8034 / http://wa.me/85264378034).
Why are we creating an online course about gender? More specifically, why does gender matter?
As you will be aware of from recent media coverage, gender is everywhere in society. Our daily lives are embedded in gender. From our social roles, to our attitudes and behaviours, to our interactions with others, and in our work, gender is ever present. Now with the call for gender equality gaining public prominence, we hope to give you the tools and lens for understanding what exactly is gender – moreover, to be aware of certain gender stereotypes and unconscious biases that are ever present.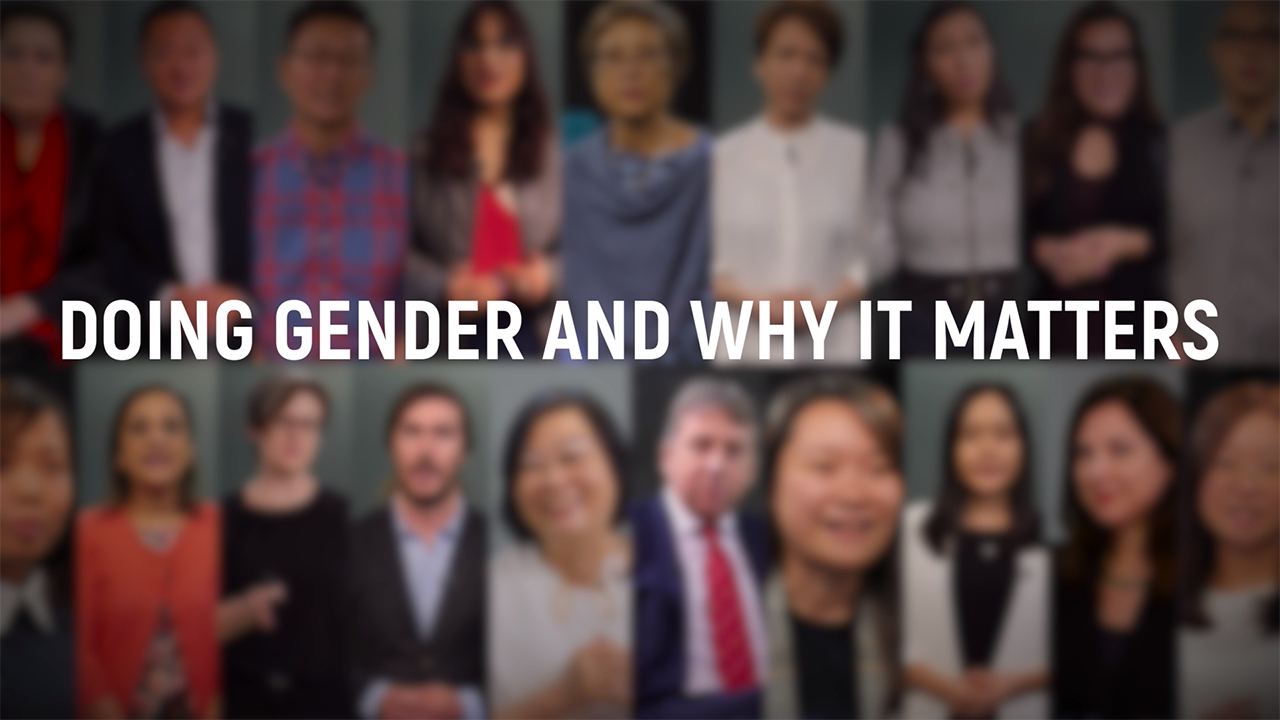 Taught by over 20 HKU and industry instructors.
Let's take this 6-week journey to unveil myths, taboos, and knowledge about gender together, navigating cross-culturally, historically, philosophically and sociologically. Some of the questions we'll explore include: How do we define gender? What assumptions and biases emerge in our relationships within the family, work and politics? How does the media construct gender? How should we interpret the recent #metoo campaign? Sexual harassment, discrimination, sexual violence are gender relevant social issues that we will take you through.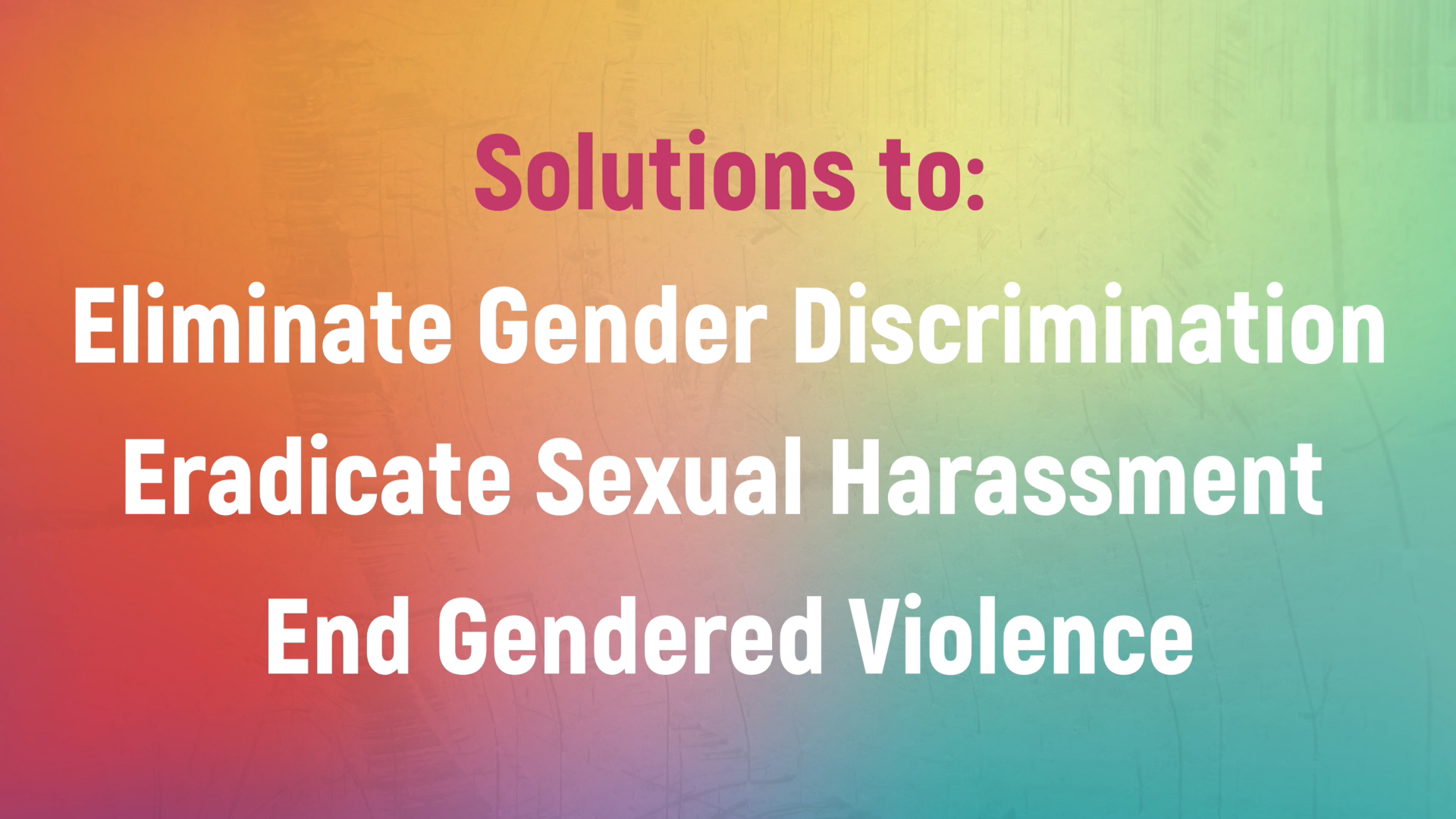 What to expect after taking this course?
After six weeks, we guarantee that you will become an expert on gender issues, and be able to have your own critical perspectives about them to evaluate current events. Even more, to start having these conversations with your friends and family and make an impact!
A bit more about us…
'Doing Gender and Why it Matters?' is MOOC course offered by the University of Hong Kong. Led by Prof. Karen Joe Laidler from Department of Sociology, in collaboration with the Women Study's Research Centre (WSRC), this course is a joint effort of scholars from different discipline such as law, history, culture, sexuality, who feel strongly about gender issues in Hong Kong, and wider globe.