Trailer and sneak previews

About this course
"If history is our guide, we can assume that the battle between the intellect and will of the human species and the extraordinary adaptability of microbes will be never-ending." (1)
Despite all the remarkable technological breakthroughs that we have made over the past few decades, the threat from infectious diseases has significantly accelerated. In this course, we will learn why this is the case by looking at the fundamental scientific principles underlying epidemics and the public health actions behind their prevention and control in the 21st century.
This course covers the following four topics:
Origins of novel pathogens;
Analysis of the spread of infectious diseases;
Medical and public health countermeasures to prevent and control epidemics; and
Panel discussions involving leading public health experts with deep frontline experiences to share their views on risk communication, crisis management, ethics and public trust in the context of infectious disease control.
In addition to the original introductory sessions on epidemics, we revamped the course by adding:
new panel discussions with world-leading experts; and
supplementary modules on next generation informatics for combating epidemics.
You will learn:
the origins, spread and control of infectious disease epidemics;
the importance of effective communication about epidemics; and
key contemporary issues relating to epidemics from a global perspective.
Who is this class for
This is an introductory course suitable for all learners, with no prerequisite required.
Join the fight against epidemics now.
Don't forget to follow us on Facebook for more updates!
—-
(1) Fauci AS, Touchette NA, Folkers GK. Emerging Infectious Diseases: a 10-Year Perspective from the National Institute of Allergy and Infectious Diseases. Emerg Infect Dis 2005 Apr; 11(4):519-25.

TELI's partners and friends gathered on June 8, 2018 to celebrate the grand opening of the Teaching Innovation Production Studio (TIPS) – a professional filming studio for all HKU teachers and students!
Being the first of its kind in HKU, TIPS is a high-quality environment for multimedia production such as filming or sound recording. In this studio, you will enjoy professional multimedia support and advisory services from TELI in creating your very own videos. Compared to TELI's previous temporary filming studio, the TIPS has been equipped with new hardwares (such as ARRI lighting) and upgraded softwares.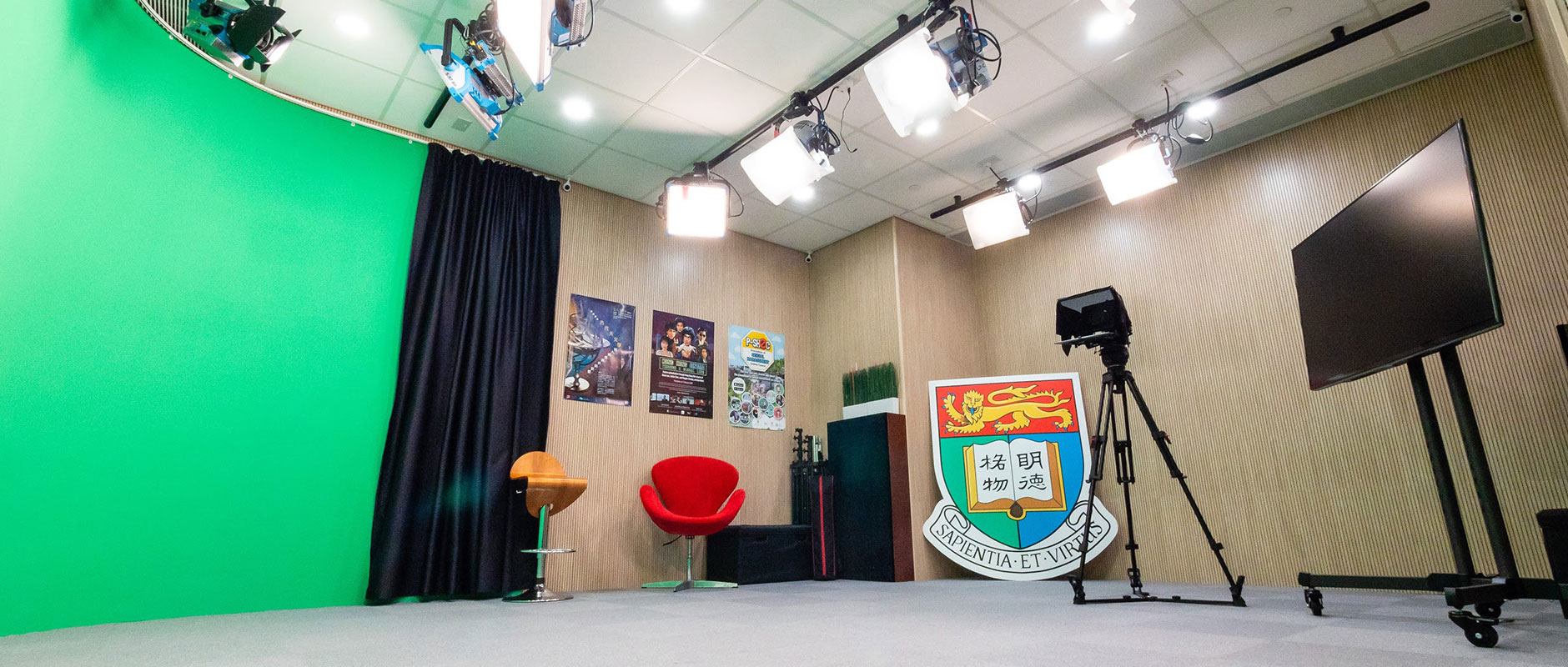 A professional filming studio for all HKU teachers and students!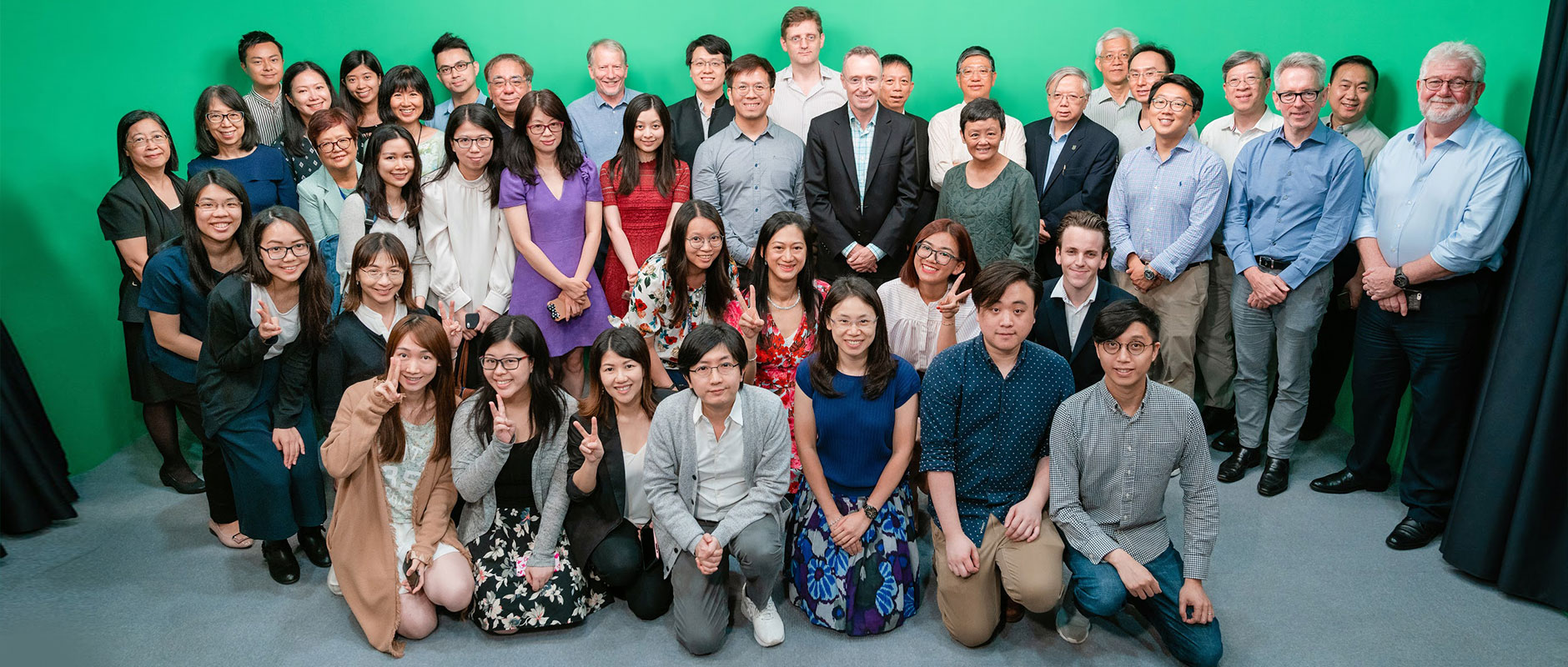 THANK YOU for celebrating the opening with us!
The entire studio is a large-scale reconfiguration of learning space under the Learning Environment Services (LES), located near the Chi Wah Learning Commons. The completion of this project would not be possible without the efforts and kind help from the President's Office, LES, Estates Office, Common Core Office, Faculty of Social Sciences to name a few.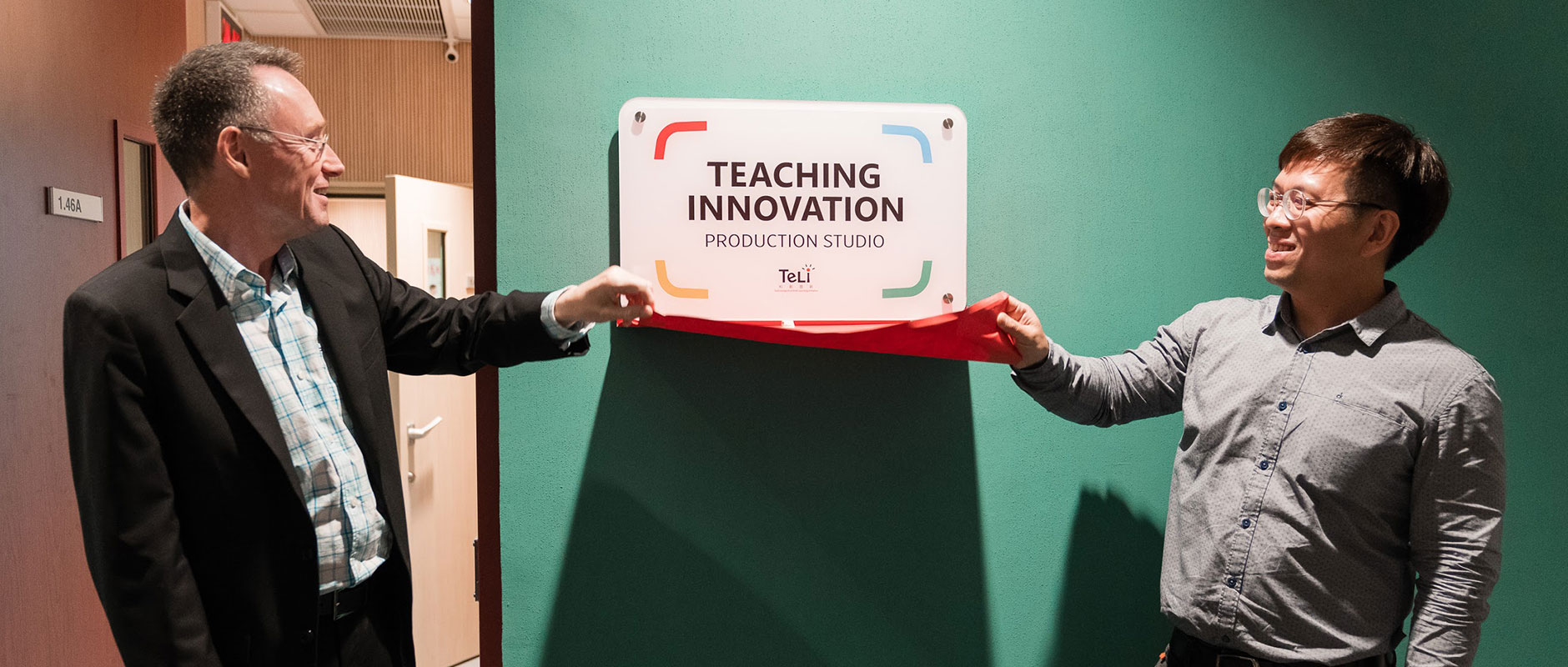 Caption: Professor Ian Holliday (Vice-President (Teaching & Learning)) and Professor Ricky Kwok, (Associate Vice-President (Teaching & Learning)) unveil the TIPS door plaque

There are two types of rooms in TIPS: 1. The Main Studio and 2. DIY workstations. TELI's Multimedia team will offer support in setting up and filming.
Main Studio: Green Screen Filming with Professional Support from TELI
Various modes of filming and recording can be done in our full-fledged main studio, equipped with green screen wall, ARRI lights and professional acoustic treatment set-up which minimizes the noise level.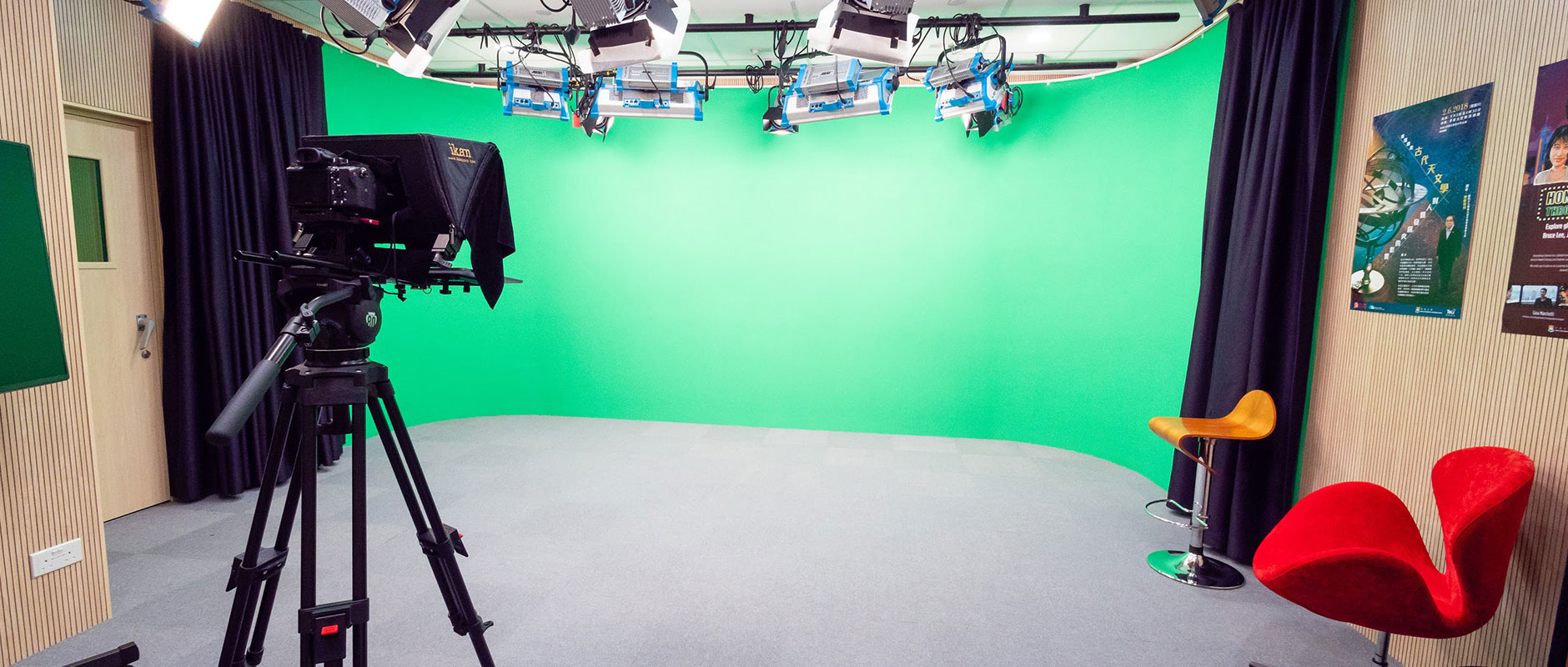 Our Main Studio
DIY Workstations – Your Very Own Creative Space

DIY workstation for self-service digital media capturing
Two small but well-equipped rooms provide all you would need for Do-It-Yourself (DIY) filming. With the full range of self-service digital media capturing devices available, users can create online lectures, flipped classroom activities, blended learning materials and tutorial videos all by themselves. Using the Open Broadcaster Software (OBS), customized background can be previewed and inserted as a teacher films in front of a green screen wall.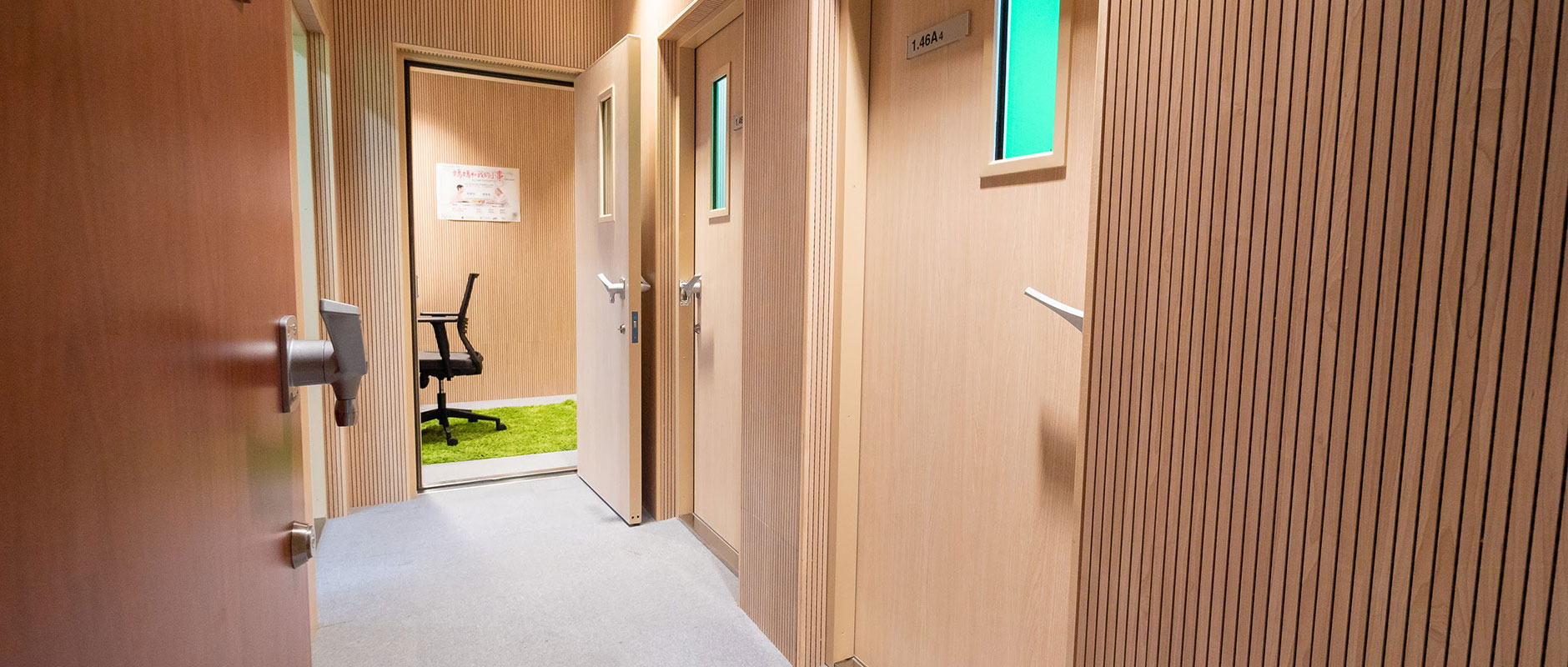 The DIY workstations offer private workspaces where you can enjoy the fun of creating videos all by yourself.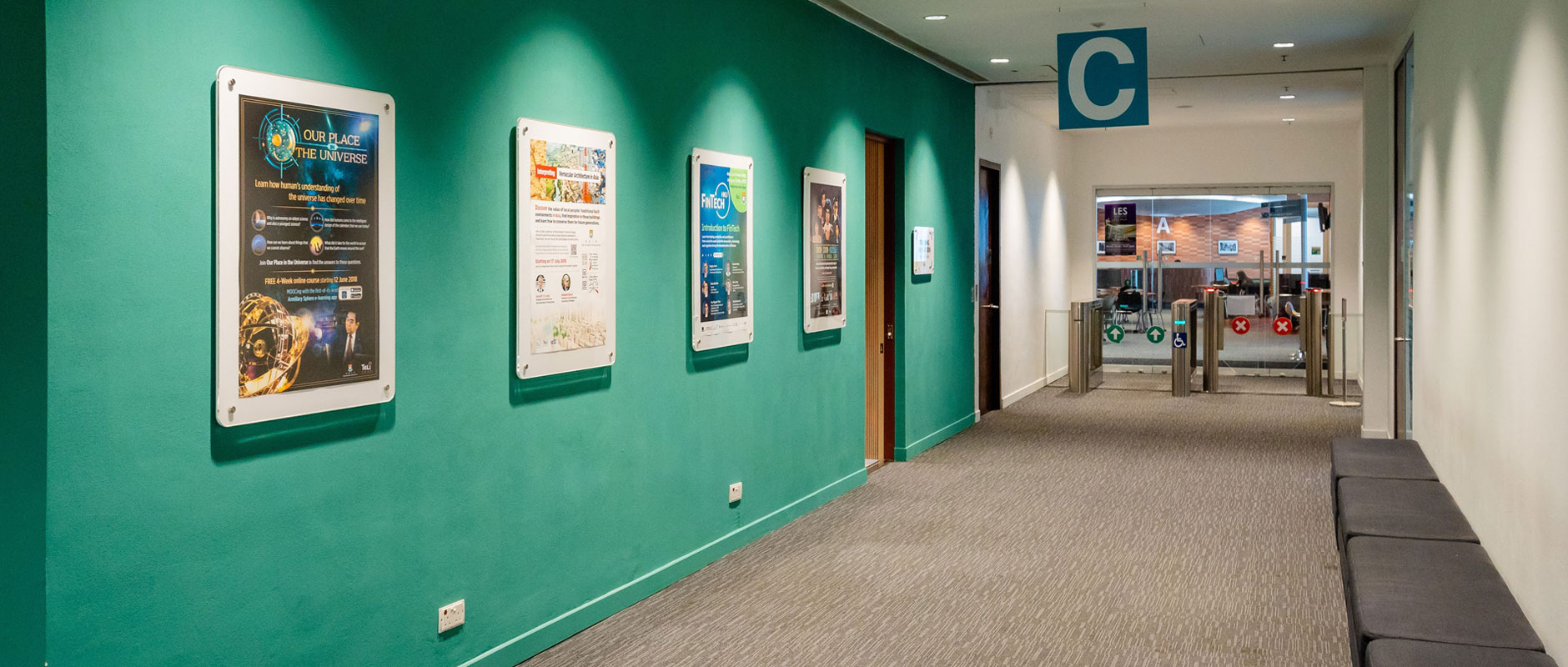 Studio Tour
If you are eager to explore the facilities of TIPS, please contact enquiry@teli.hku.hk for arrangement of studio tours.

Have you ever questioned where in the world do we live, and what lies beyond the visible world? These have been intriguing questions for humans since 5000 years ago, for which our ancestors actively sought answers and went on expeditions into deep space, just to answer the existential question: where's our place in the Universe?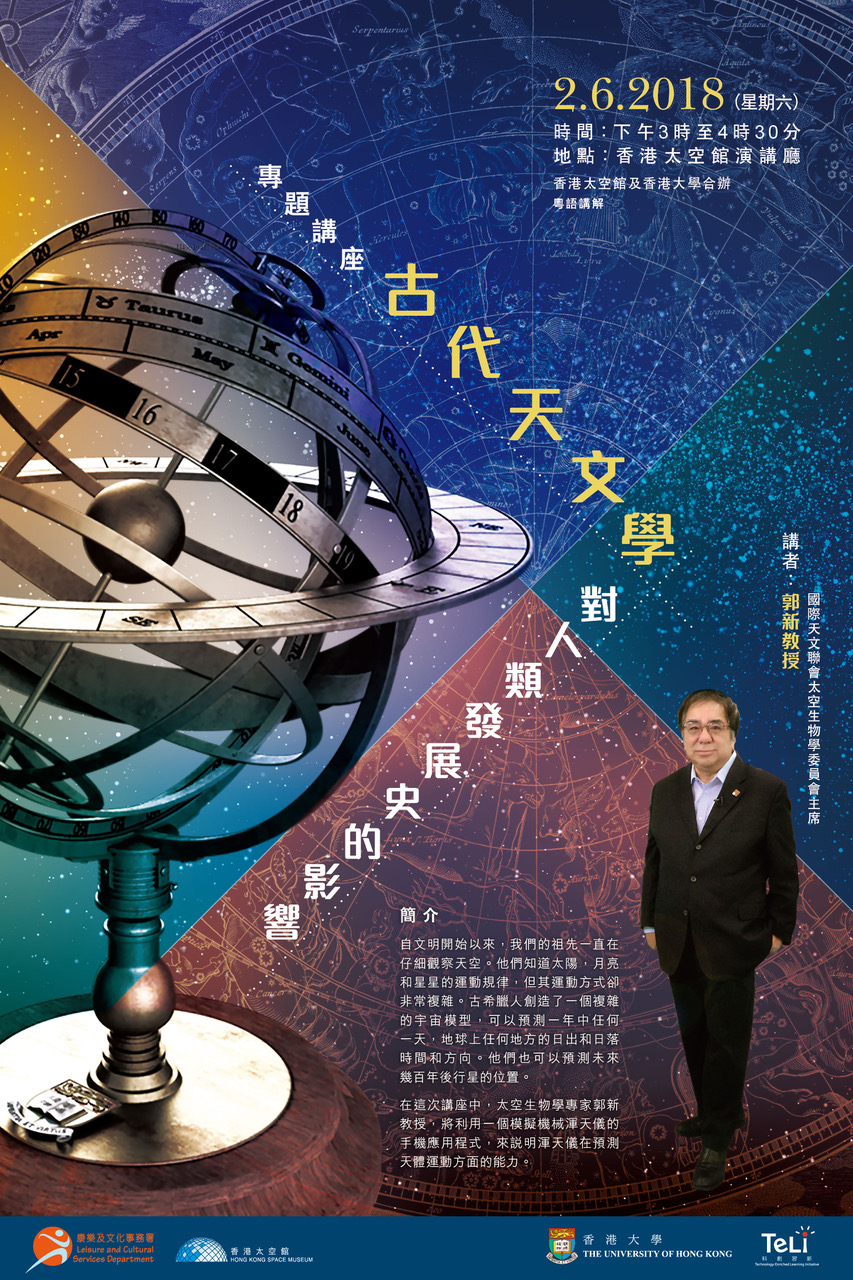 On June 2, 2018, Professor Sun Kwok held a public lecture in the Hong Kong Space Museum's Lecture Theatre, attracting a crowd of over a hundred. Students, professionals, families and astronomy enthusiasts flocked to listen to Professor Kwok speak about how man made sense of our surrounding environment, and the development of a scientific mind throughout this process.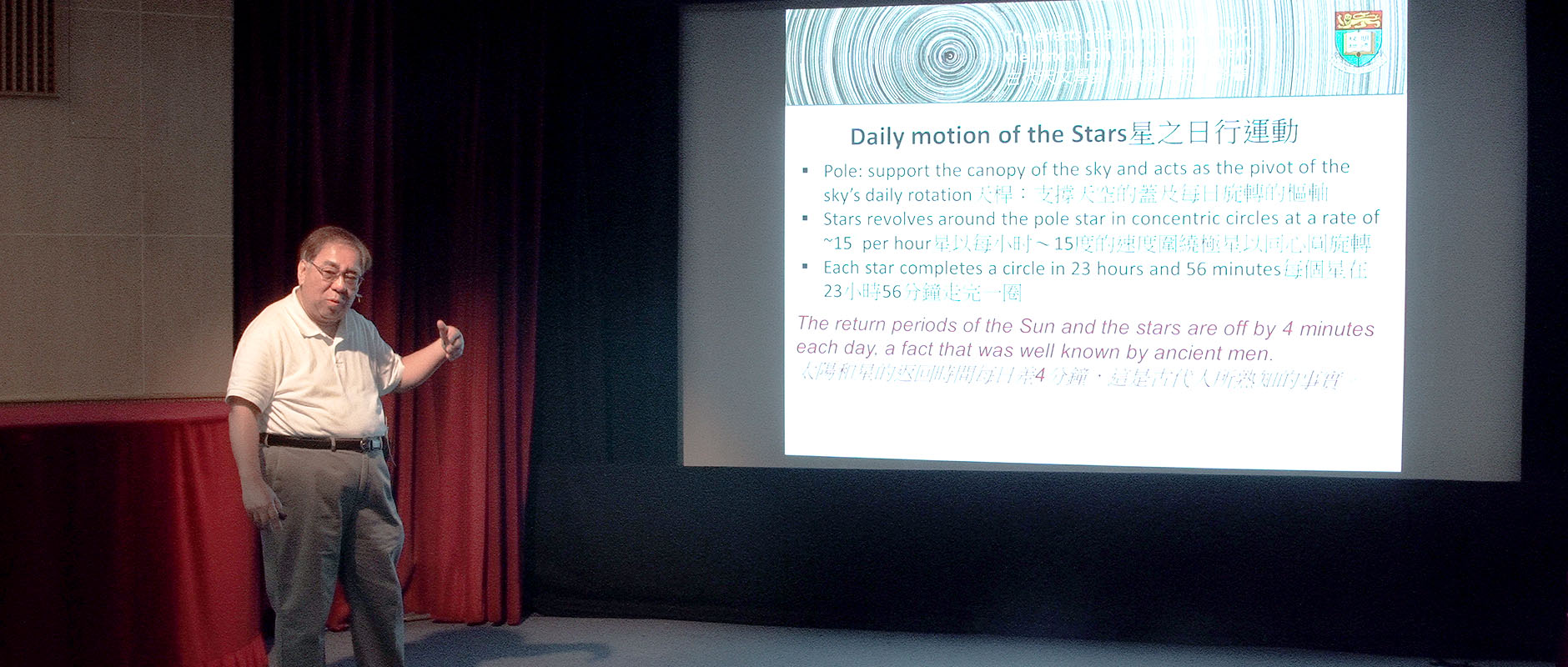 Professor Kwok illustrated how our ancestors' practical needs of planning for agriculture prompted them to closely observe the environment, turning their attention to the skies to examine how stars moved. From observations, humans began to imagine, hypothesize and correlate phenomena, eventually coming up with theories to explain how the celestial sky works. Slight discrepancies of actual observations with proposed theories sent them thinking further, resulting in more accurate explanations of the nature being born, and in the long course of history, the development of the scientific way of thinking and rational mind. Man deconstructed and constructed knowledge and built up a legacy of what we have today – a chest full of rich astronomical understanding to our disposal. Understanding how we have come this far is equally important as knowing what our current comprehension of the Universe is.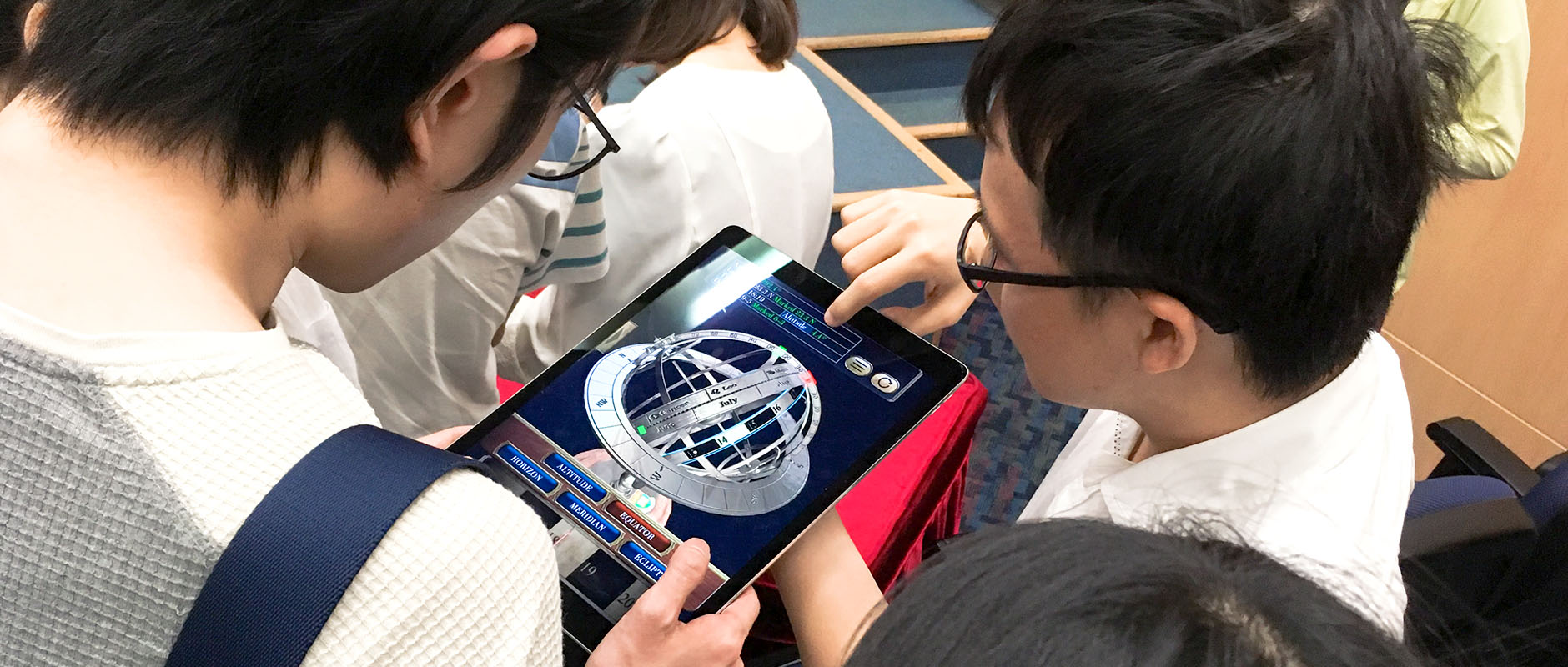 Towards the end of the lecture, Professor Kwok engaged in a lively exchange of questions and answers with the audience, where visitors raised curious questions about specific details of the talk. Furthermore, visitors had an enjoyable time trying out the Armillary sphere app, co-developed by HKU TELI and Professor Kwok. With the aid of animated instructional videos and the guidance of TELI's staff, visitors learnt how to operate this digitized ancient instrument. The app is powerful enough to predict the Sun's motion on any given altitude, and some visitors even tried to work out the sunrise and sunset times on their birthdays!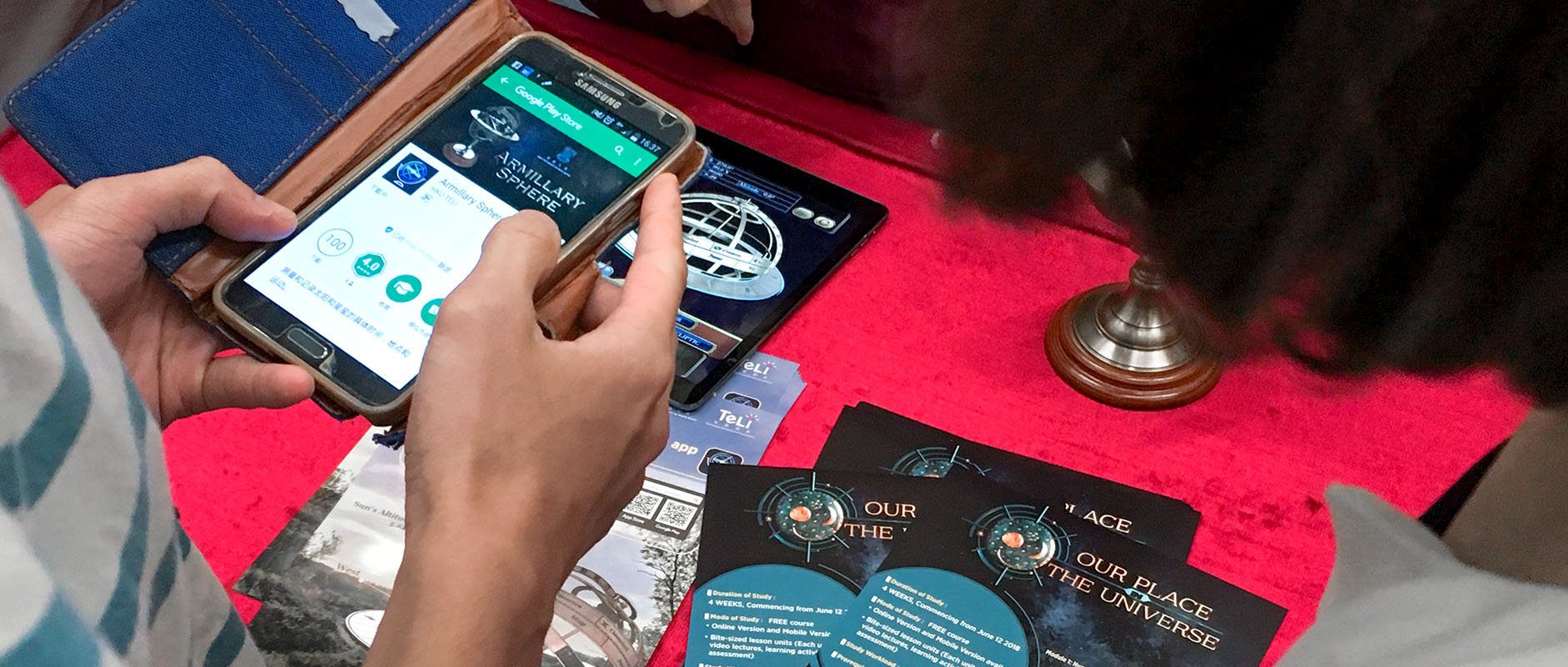 Many also took the opportunity to learn about the upcoming free MOOC course Our Place in the Universe, launching on June 12, 2018 on EdX. If you missed the public lecture, here is your chance to embark on a journey with us through the stars and into history!
For more details of the public lecture, please refer to this post by the Hong Kong Space Museum. If you are interested in trying the Armillary Sphere app, you can also check out and download from this post: https://tl.hku.hk/2018/06/finding-our-place-in-the-universe-a-mooc/

What is this course about?
Where are we? How did we come to realization of where we are? Our curiosity of our environment sparked countless questions, to which our ancestors observed, experimented, thought and calculated. It has brought us to deep ventures into the night sky and beyond. This is a tale of us, trying to finding our Place in the Universe.
Sneak Peek 1

Sneak Peek 2

Sneak Peek 3

Sneak Peek 4

Sneak Peek 5
The MOOC Our Place in the Universe goes online on June 12, 2018! Professor Sun Kwok, world-renowned astronomer and former Dean of Science of The University of Hong Kong, will take you on a 4-week journey through the stars, illustrating how our quest for understanding of the Universe over 5 millennia drove the development of rational thinking, and how of our perception of self and the world evolved through discoveries in astronomy.
What you will learn from this course:
How the scientific method was developed and its application
Qualitative and quantitative everyday astronomical phenomena and patterns and how such understanding has evolved over history
How to assess the effects of social environments on intellectual development through historical examples
The role of science in transforming our philosophical thinking
The Universe in a Nutshell… no, in an App.
To spice up the learning experience, you will learn with a free app specifically designed for exploring the Universe, on top of informative videos and engaging animations.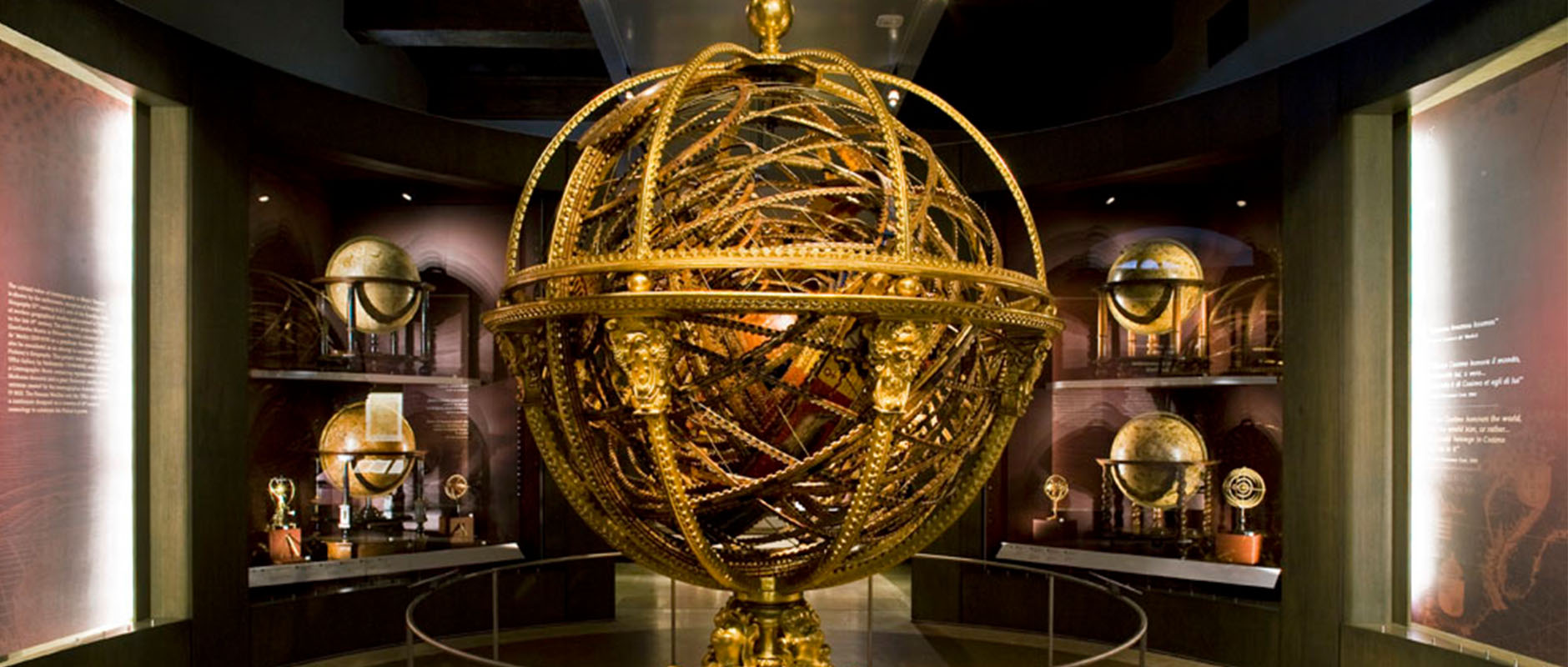 (Antonio Santucci's Armillary Sphere, Museo Galileo)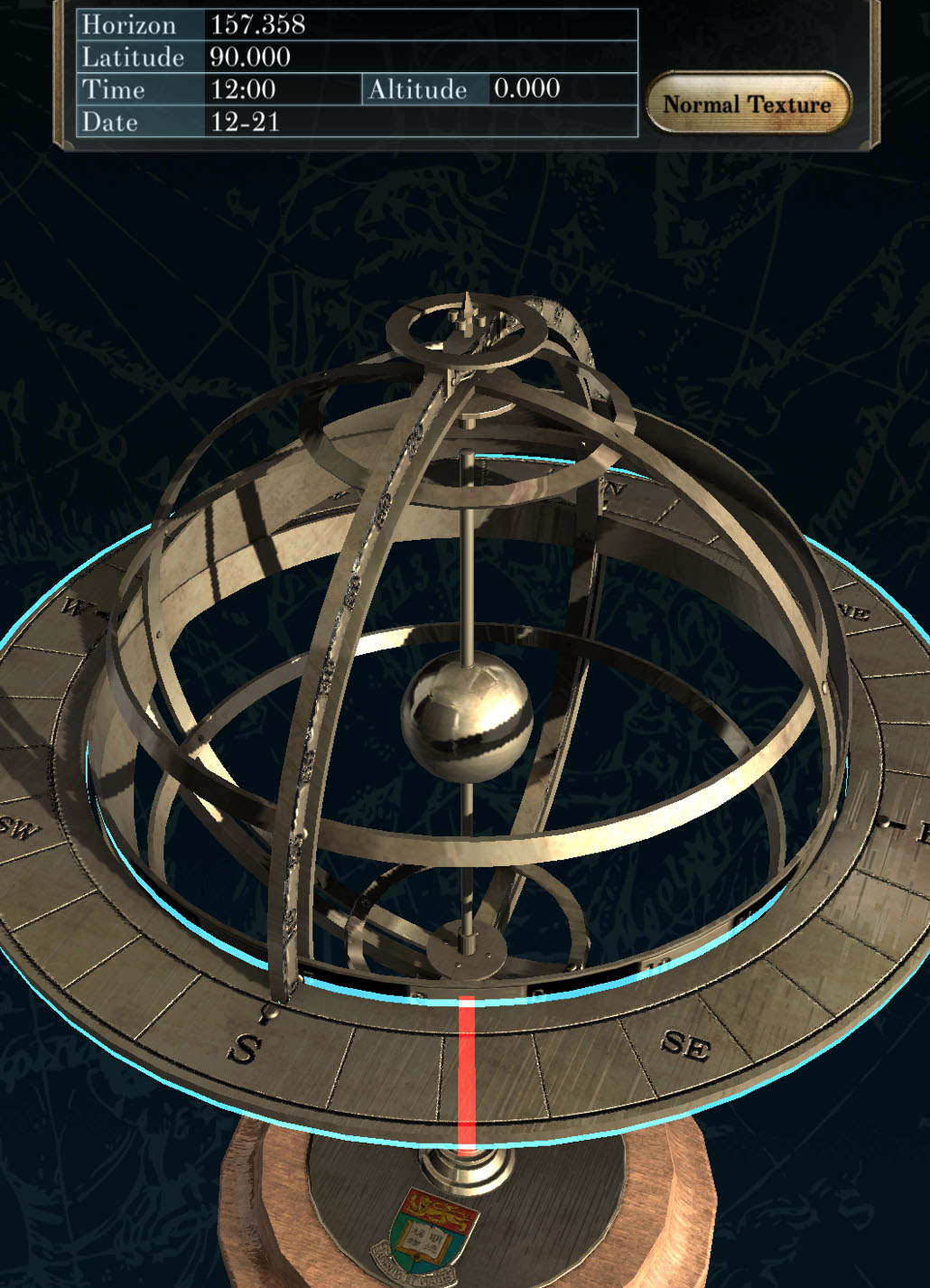 Have you seen this fancy instrument in museums? This is an Armillary Sphere: for many millennia, our curious ancestors tracked the movement of the Sun, Moon and stars, and came up with patterns and theories to explain celestial movements. The Armillary Sphere crystallizes their astronomical discoveries and is a powerful instrument that can predict the time of Sunrise on any given day and on any altitude on Earth, and much more!
The Armillary Sphere is richly packed with astronomical information, waiting for you to explore and unlock by learning how to read it. It now has a digital incarnation in form of an app developed by Professor Kwok and TELI: download and learn how to use it by enrolling in the course!

Professor Kwok actively promotes learning about the beauty of our Universe to everyone. In addition to creating this MOOC, Professor Kwok has also delivered many lectures and public talks. One of which is his public lecture in the Hong Kong Space Museum on June 2, 2018. Our Place in the Universe is also available in form of a book, if you cannot wait for the course to start learning about the Universe, you can also check out his book on Amazon!
Related articles:
Interested in knowing more?
Follow the Facebook page of Our Place in the Universe for course updates and astronomical tidbits, HKU online learning Facebook and Twitter for fresh course teasers and news related to the course!