A post from the e-learning Pedagogical Support Unit (EPSU)
Sal Khan of Khan Academy fame may recommend recording natural speech rather than planning every word of his instructional videos, but a fully scripted video seems to be the preferred approach for many MOOC educators.
As part of the University of Hong Kong's small team tasked with helping faculties prepare HKU's first MOOCs, we recognize that learners have individual preferences about how best to gain subject-related knowledge. So far we have adopted three different approaches when recording professors' MOOC input:
'Talking head' videos: Many educators' initial choice, a short, chunked 'talking head' video is a familiar option but still offers room for creativity and customization based on individual needs. Professor Gabriel Leung from the Li Ka Shing Faculty of Medicine and colleagues in their Epidemics MOOC have gone for the scripted approach, while Professor Hansen from the Philosophy Department in Humanity and Nature in Chinese Thought prefers to use key words as a cue. What both MOOCs have in common is recording the professors in front of a green screen so that still images and motion graphics can be added later on to enhance the learning process.
Panel Discussions: We are all familiar with groups of experts on TV sitting round a table discussing topical issues, but panel discussions also have a place in MOOCs. Professor David Lung from the Faculty of Architecture in The Search for Vernacular Architecture of Asia shares a table with colleagues to film the discussions that make up the bulk of the input on his course. In Epidemics, panel discussions form the final part of the course, with public health experts discussing the implications of what has previously been presented in the 'talking head' videos and Thomas Abraham, former editor of The South China Morning Post, chairing the discussions. Two different approaches to using panel discussions, but for the learner the same result of engaging input.
Location Filming: For such a visually rich and location-dependent field as Vernacular Architecture, including location footage seems an obvious choice. We filmed Professor Lung and his colleagues out on location, so that what was previously covered in the panel discussions and presented in still photography can really come alive. And for our team too, a trip to nearby Macau to film a Mandarin's house was a welcome break – much nicer than when the Li Ka Shing Faculty of Medicine wanted to send us to Yunnan province in southern China to film SARS-carrying bats!
Three different MOOCs, three different approaches to recording professors' input. Let us know  your thoughts on Facebook orTwitter @HKUniversity with #BeyondTalkingHead.
Photo credit: Edwin Wu Ding Hang
Chairman of HKUx MOOCs Working Group at edX Global Forum
Professor Ricky Kwok, Chairman of the HKUx MOOCs Working Group, represented the University of Hong Kong at the edX Global Forum in June, where lots of good discussions occurred and best practices were exchanged.
The new "Email-to-Class" Function
A new function "Email-to-Class" in the My e-learning tab of HKU Portal was released by ITS on 23 June. If you are the teacher, TA or course administrator of Moodle courses, this feature enables you to conveniently send class email without going into each individual Moodle course. More information can be found here.
Moodle Archive System Debut
ITS is introducing the Moodle Archive System in July with aims to distribute the ever increasing Moodle production system's loading to the Archive System and establish a long term mechanism to handle the accumulating Moodle courses and materials. If you want to know more, please visit its support website here.
Panopto and Moodle Hands-on Training Courses
The ITS Panopto and Moodle hands-on training courses in July are now open for registration. Details can be found here.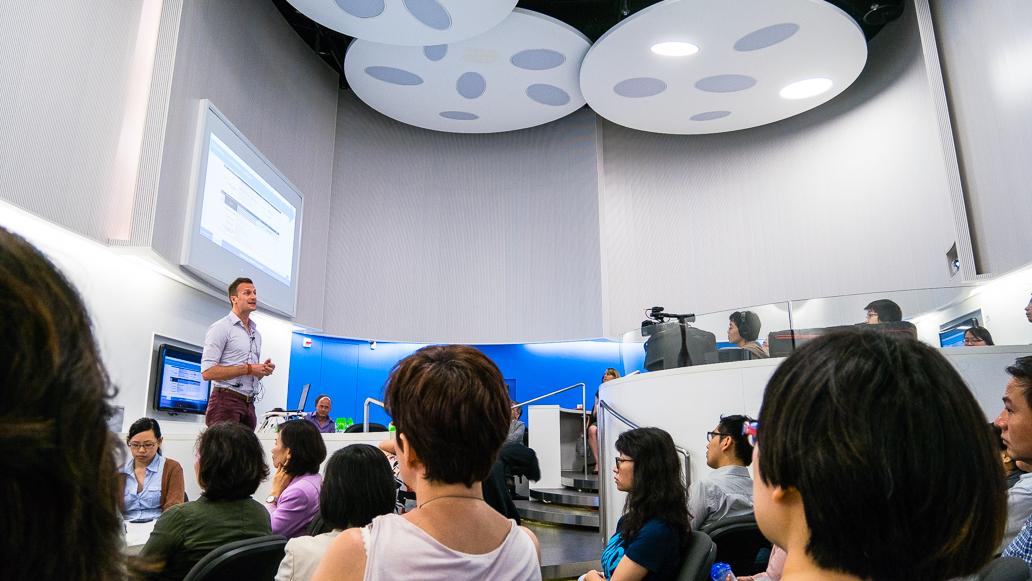 EPSU Seminar on University MOOCs Well Attended
EPSU hosted a seminar to update the HKU community on progress with the development of the University's four Massive Open Online Courses (MOOCs). Over 70 colleagues from the various Schools, Departments, and University Offices attended the session.
The EPSU will continue to organize discussions on the many aspects of MOOCs and how teaching and learning at the University will benefit from this new area of development. Those who have missed the first seminar can watch the session recording here.
What topics would you like to see in future EPSU seminar? Let us know.
Architecture and Philosophy MOOCs Open for Registration
Two more HKU Massive Open Online Courses (MOOCs), The Search for Vernacular Architecture of Asia, Part 1, and Humanity and Nature in Chinese Thought, are open for registration. In the comprehensive, dialogue-based Architecture course, Professor David Lung (Faculty of Architecture), joined by renowned experts from both HKU and abroad, lead participants in an in-depth exploration of the vernacular concept and its application to the culture and built environments of the past, present, and future. The Philosophy course offered by Professor Chad Hansen (Faculty of Arts) provides an introduction to traditional Chinese ethical thought and focuses on the pervasive contrast in the way Chinese and Westerners think about ethical guidance or guidance concerning what is right and what is wrong, good or bad.
Learn more about HKU MOOCs at https://www.edx.org/school/hkux
EPSU Director Interviewed by South China Morning Post
Dr. Iain Doherty, Director of the EPSU, was recently interviewed by the South China Morning Post for his views on the latest developments and future directions of Massive Open Online Courses. Click here to read the full interview.
EPSU Team at CITE Research Symposium
The EPSU team, including Mr. Steven Roberts, Mr. Darren Harbutt, and Mr. Nicky NG will be presenting their paper "Learning in MOOCs" at this year's Center for Information Technology in Education (CITE) Research Symposium. Join them on 13 June at 4 pm, in Runme Shaw Building, Room 204.
The Moodle LMS Upgrade
ITS is planning the upgrade of Moodle LMS to version 2.6.3 during the summer 2014. Released on May 12, 2014, Moodle version 2.6.3 brings a number of bug fixes, security improvements, functional changes and feature enhancements. Details can be found here. The e-learning Enhancement Task Force (EETF) is helping the testing and evaluations of the new version on a Moodle testing platform.
Panopto and Moodle Hands-On Training Courses
The ITS Panopto and Moodle hands-on training courses in June are now open for registration. Details can be found here.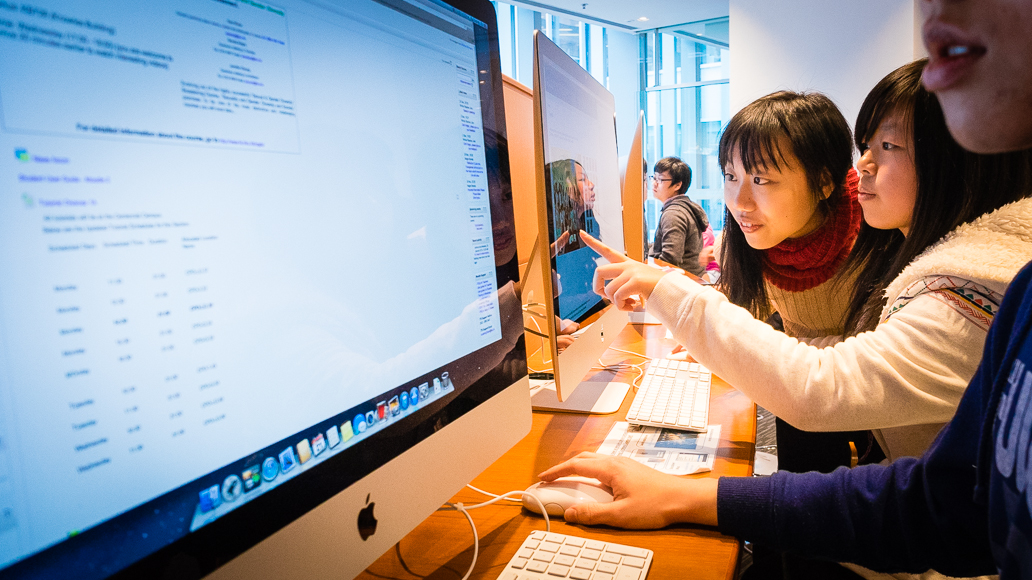 EPSU Directorship
The EPSU Director, Dr. Iain Doherty, has resigned his position and will be leaving the University on 23rd May. The search for a new Director has already begun and we are hopeful that someone will be in place by September. Until that time Professor Graham Bilbow will be acting Director of the EPSU. All work will continue as normal and you can get in touch with the EPSU team directly with e-learning queries.
First MOOC Registration Page Launched
The first MOOC registration page – Epidemics – was launched in May. You can visit the page at here. Pages for HKU's next two MOOCs will be launched in the very near future.
MOOC Seminar
EPSU will be giving a seminar on 16th May to update colleagues about MOOC development work at HKU. Speakers will include Professor David Lung from Architecture, Darcy Christ from the Journalism and Media Studies Center, Iain Doherty and EPSU staff. To register go to http://epsu.cetl.hku.hk/16may2014/.
New Video Tutorial on Moodle Attendance Plugin
ITS has produced a short video tutorial on the newly installed Moodle Attendance plugin. You may watch it here. The complete collection of short Moodle tutorial videos on our support website can be found here.
Panopto and Moodle Hands-On Training Courses
The ITS Panopto and Moodle hands-on training courses in May are now open for registration. Details can be found  here.