Bachelor of Arts and Bachelor of Education in Language Education (English)
Faculty of Education
Mohammad Thair
"My partner is an Indian and I am a Pakistani. The students asked all about our culture. I was so surprised that they knew a lot about our countries. They knew our cricket teams."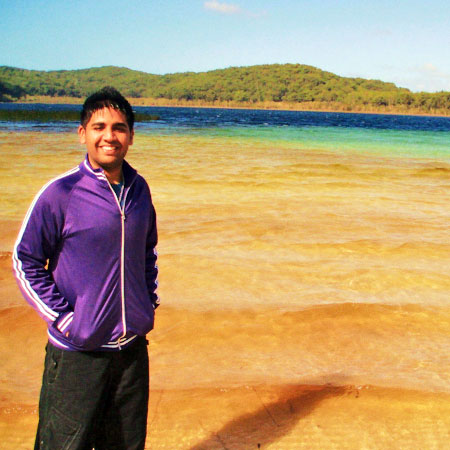 Immersion Programme in Australia
Task Performed
I went to a university in Brisbane for the Immersion Programme. The programme was very well structured. The focus was more on teacher development rather than language enhancement. Only two or three session was on language enhancement. Other sessions were on how we can be better teachers.
We visited local schools at both primary and secondary levels. All the students we observed were active. For the first time we went to a primary school, we just observed the class. For the second time, my partner and I had micro-teaching. My partner is an Indian and I am a Pakistani. The students asked all about our culture. I was so surprised that they knew a lot about our countries. They knew our cricket teams. Not much preparation was needed for the teaching. We talked about our countries' population, sports we play and religion.
We also went to a school with refugees. That was a good experience. We went into the classroom and observed how teachers dealt with students that were different, and sometimes with bad background. It has given us an opportunity to see so many problems in their countries.
Reflection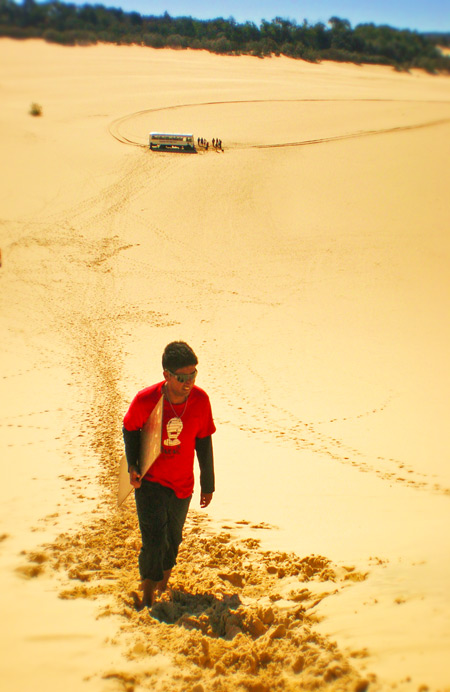 I think I learned a lot from different people. I had a very supportive home stay family. The host and I often had healthy debates and discussion on politics, religion and current affairs. We used to watch TV together. It happened to be the sports season for Australian style football. I didn't know much about that and she explained it to me. I am Muslim and I can't eat certain meat according to the Islamic principle. So she took the trouble to drive for three hours from Brisbane to a butcher to get the meat for me. I learned, from her, that I have to respect other people and their beliefs.
My housemate was from the Hunam Province in China. He spoke mandarin, but can't speak Cantonese. Our language communication was English. From him, I learned that his culture is different to mine. And the place we stayed was Australia and that is Australian culture. There were so many different cultures in the same house. We learned from each other. Overall, it was a cultural immersion in the true sense of the world.
I think the purpose of the programme is to help us get into the culture. From riding on the bus every day, I got to know it is the local culture to thank the driver. When we travelled to other places in the country, we spoke with Australian native speakers in English. We learned English unconsciously. When we booked tickets, we had to speak English with them and got to know their accents. We were sent to Australia to learn to do things on our own rather than rely on HKU or Cantonese.