Introducing HKU Laidlaw Scholars (2018 Cohort)
BONG Bon
BSc (Mathematics)
Host: University of Leeds

LAI Man Kit, Edmund
BA (Fine Arts)
Host: University of Leeds

KONG Wang-yeuk, Kevin
BSc (Chemistry)
Host: University of Leeds

LI Jie, Zoe
BSocSci (Psychology)
Host: University College London

LO Lik Hong, Mike
BSc (Speech and Hearing Sciences)
Host: University College London

NG Suet Yee, Stephanie
BSc (Speech and Hearing Sciences)
Host: University College London

TANWAR Abhimanyue Singh
BEng (Computer Science)
Host: University College London

WONG Wai Hin, Henry
BEng (Mechanical Engineering)
Host: University College London

ZHENG Shaoxiong
BSc (Statistics)
Host: University College London
Programme
The Laidlaw Undergraduate Research and Leadership Programme is made available to HKU students (HKU Laidlaw Scholars) by the generous funding support from Lord Laidlaw of Rothiemay. As a prestigious scholarship programme embedded at the Universities of Leeds, Oxford, UCL, York, to name just a few, the Laidlaw Programme equips students with research and leadership skills to help them pursue their academic and professional aspirations beyond their current course of study.
In 2019, the Programme will be open to all undergraduate students in any disciplines. A total of 25 scholarships will be offered to support the selected students' engagements in:
research internship for 8 to 10 weeks during summer (2019) and winter (2019-2020) breaks in HKU, University College London and the University of Leeds
Programme Details
Eligibility and Funding
Full-time undergraduate students in their second or third year of study are eligible to apply. The programme is not open to visiting students.
The scholarship shall be awarded on the basis of academic merit (normally with a Cumulative GPA of 3.30 or above) and demonstrated commitment to conducting a research attachment independently and the viability of the proposed research project.
Successful applicants (HKU Laidlaw Scholars) will receive free registration for their participation in the Common Purpose Leadership Development Programme, and a stipend of up to $5,000 (overseas) / $2,000 (local) per week for 8 to 10 weeks to facilitate their research attachment. Students may also claim up to a further $10,000 towards laboratory related expenses that cannot be covered by the host institution. A travel stipend of $10,000 will be provided to support the leadership development programme and other travel.
The selected students will cover the expenses incurred from the leadership training and research attachment, which may include:
International airfare
Accommodation in the host country
Living expenses in the host country
Visa application fee
Health/travel insurance
Other fees charged by the host institution, if any
Key Dates
Before submitting an application, please ensure that you will be available to attend all leadership training components (March, June and October) and the entire summer and winter research periods.
Month
Process
To be advised
Application
January/February 2019
Interviews
February 2019
Notification of application results
March 15 & 16, 2019
Official launch of leadership development workshop
April – May 2019
10-hour online module on leadership development
June 3-28, 2019
4-week overseas leadership development programme programme in Bangalore/
Manila/Shanghai/Yangon (https://tl.hku.hk/horizons/overview/ldp/)

July – August 2019
Summer research project in host institution for 6 weeks*
September 2019
Formulating and developing research report
October 2019
One-day leadership development event for reflection and experience sharing
December 2019 – January 2020
Finalizing research project in host institution for 2-4 weeks*
February 2020
Submission of report
*Students will be required to spend a total of 8 to 10 weeks in the host institution(s) for two research periods locally or in an overseas institution.
Choosing a Research Project
The programme will cover one summer and one winter research period, enabling scholars to develop, pursue and report on a research question, with a research supervisor, alongside a bespoke leadership development programme completed within the same period. The research project should be clearly identified with objectives and the outputs appropriate to the duration and level of your study.
Applicants shall prepare a research proposal, preferably of an interdisciplinary nature, by following the guidelines below:
Identify a project of your choice and discuss the topic with your academic supervisor at HKU.
For UCL: The list of projects is available at http://www.ucl.ac.uk/laidlaw-scholarships/projects. Students from HKU are advised to apply for projects which accept 2 students (i.e., except projects 6, 7, 13, 14, 15, 17 and 19 which accept 1 UCL student only).
For Leeds: the list of projects will be available in November.
At the time of application, students are

NOT

required to contact the potential host supervisors at UCL and Leeds.
Upon receiving your application, HKU Horizons Office will serve as a coordinating office to match your proposal to a host supervisor by communicating with the responsible unit(s) at UCL and Leeds.
The research will be finalized with a report by the end of the winter research period in the host institution or HKU.
Application
Application for the academic year 2019 will be announced in October.
A separate application to the Common Purpose Leadership Development Programme shall be submitted by December 31, 2018 at https://goglobal.hku.hk/outgoing/s/ldp2019/.
For enquiry, please contact Ms Audrey Chung at audrey.chung@hku.hk.
Archive
Project Summary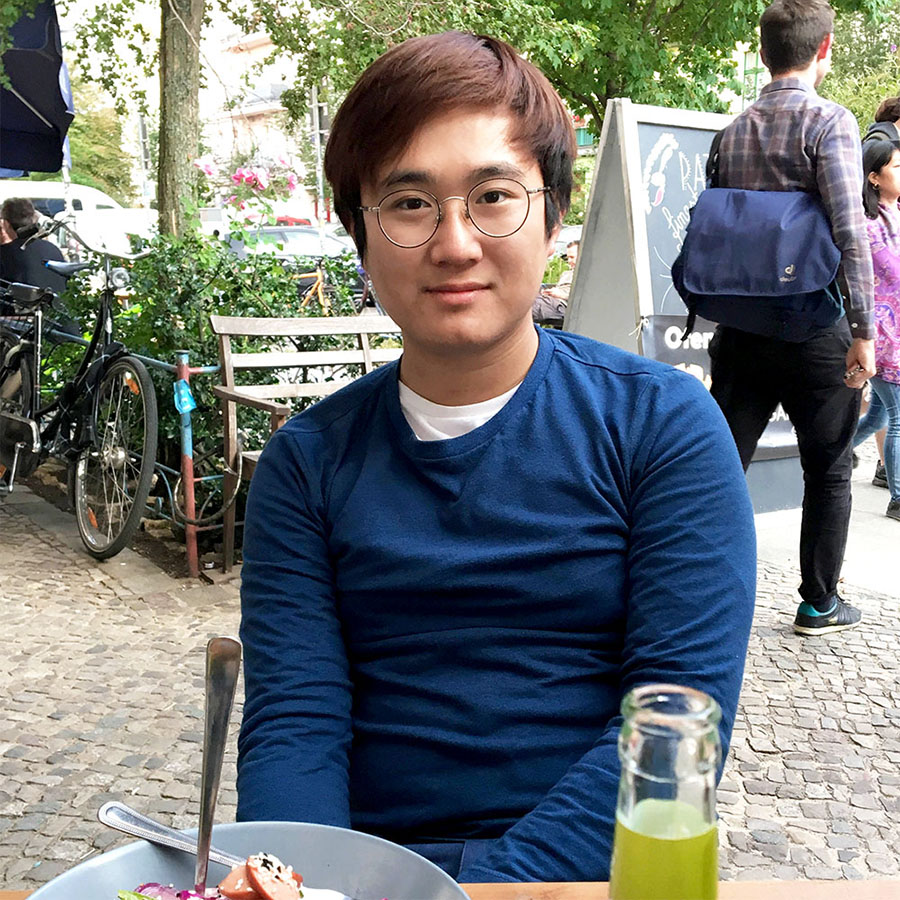 "Logic and Language – the Relationship Elucidated"
BONG Bon
BSc (Mathematics)

| | |
| --- | --- |
| Supervisor | Simon Hewitt |
| Organization | University of Leeds |
| Year of Scholarship | 2018 |
---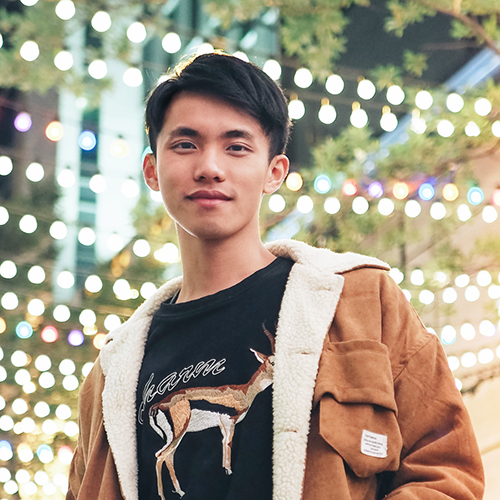 "The Female Representations in Mao and Post-Mao Art from the mid-1960s to 1980s"
LAI Man Kit, Edmund
BA (Fine Arts)

| | |
| --- | --- |
| Supervisor | Dr. Maki Fukuoka |
| Organization | School of Fine Art, History of Art and Cultural Studies, University of Leeds |
| Year of Scholarship | 2018 |
---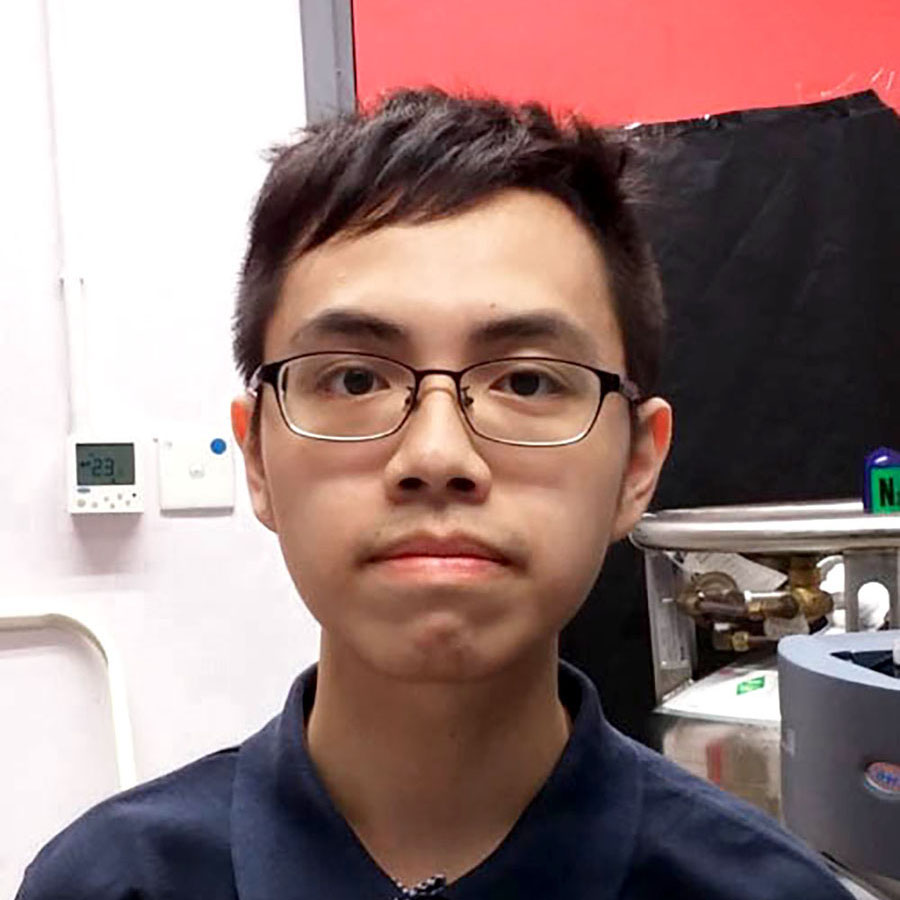 "Top down" approach in fragment-based drug discovery
KONG Wang-yeuk, Kevin
BSc (Chemistry)

Project Summary
My summer project in the University of Leeds revolved around fragment and lead oriented synthesis. The focus of the group is to develop structurally diverse scaffold which is then decorated by reliable reactions to yield functionally diverse molecules. Since the scaffold process much of features of natural product like three dimensionality and rich in sp3 carbon atoms, yet is not directly related to any natural products, we hope to exploit chemical space that could potentially develop into valuable pharmaceuticals not yet covered by natural products.

My work focused on decoration of a urea derivative with a ketone moiety. I worked on diastereoselective reduction to alcohol then decoration via Copper mediated Ullmann chemistry and Carbamate synthesis. I also worked on reductive amination of the ketone scaffold to afford various amine product. The small library of molecules synthesized will then be sent to screening for biological activity.

Supervisor
Professor Steve Marsden
Organization
School of Chemistry, University of Leeds
Year of Scholarship
2018
---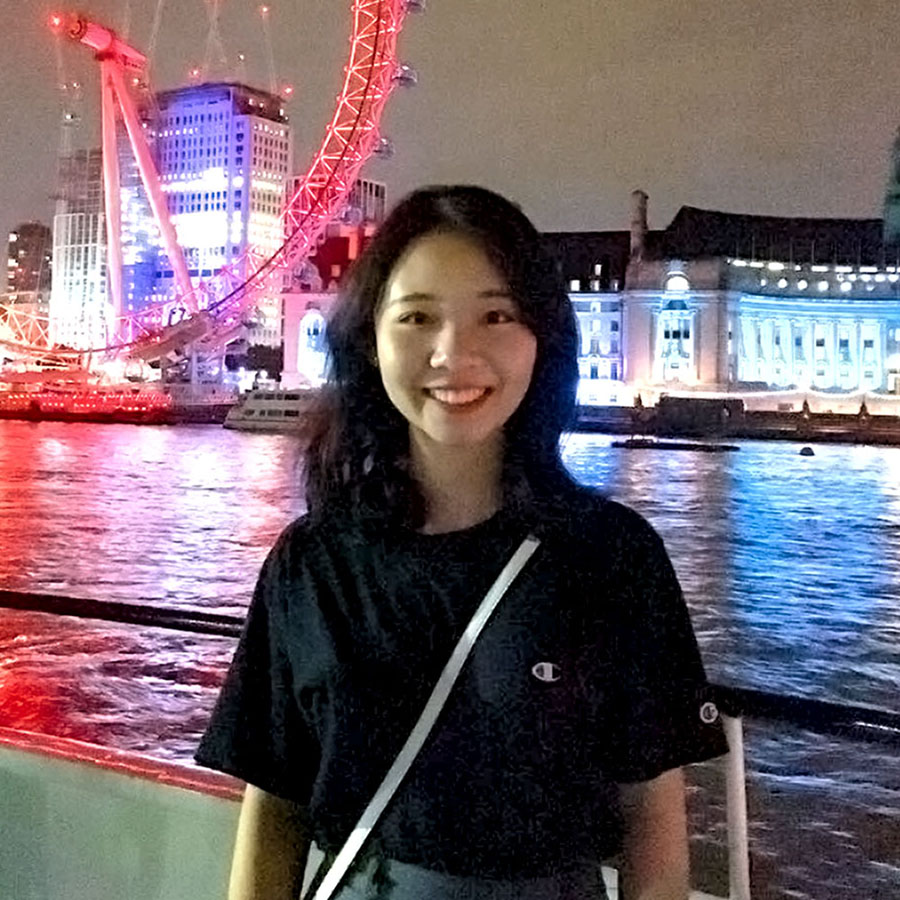 "Is there a link between cognitive flexibility and attitudes to immigration?"
LI Jie, Zoe
BSocSci (Psychology)

| | |
| --- | --- |
| Project Summary | It is suggested by pre-existing studies that people's attitudes towards immigration is correlated with people's essentialist beliefs, in other words, views of how flexible people's person traits are. Additionally, previous research indicates that people's political orientation could be predicted by their cognitive flexibility. Motivated by these findings, this research project seeks to test if people differ in their attitudes to immigration and essentialist beliefs due do the difference in their cognitive flexibility. In order to test this, my partner and I set up an online survey containing two cognitive tasks examining cognitive flexibility and questionnaires examining people's essentialist beliefs and attitudes to immigration. Data analyses were performed using R programming. |
| Supervisor | Dr. Lee de-Wit |
| Organization | Division of Psychology and Language Sciences, University College London |
| Year of Scholarship | 2018 |
| | |
| --- | --- |
| Supervisor | Professor Courtenay Norbury |
| Organization | Literacy, Language & Communication Laboratory, UCL |
| Year of Scholarship | 2018 |
---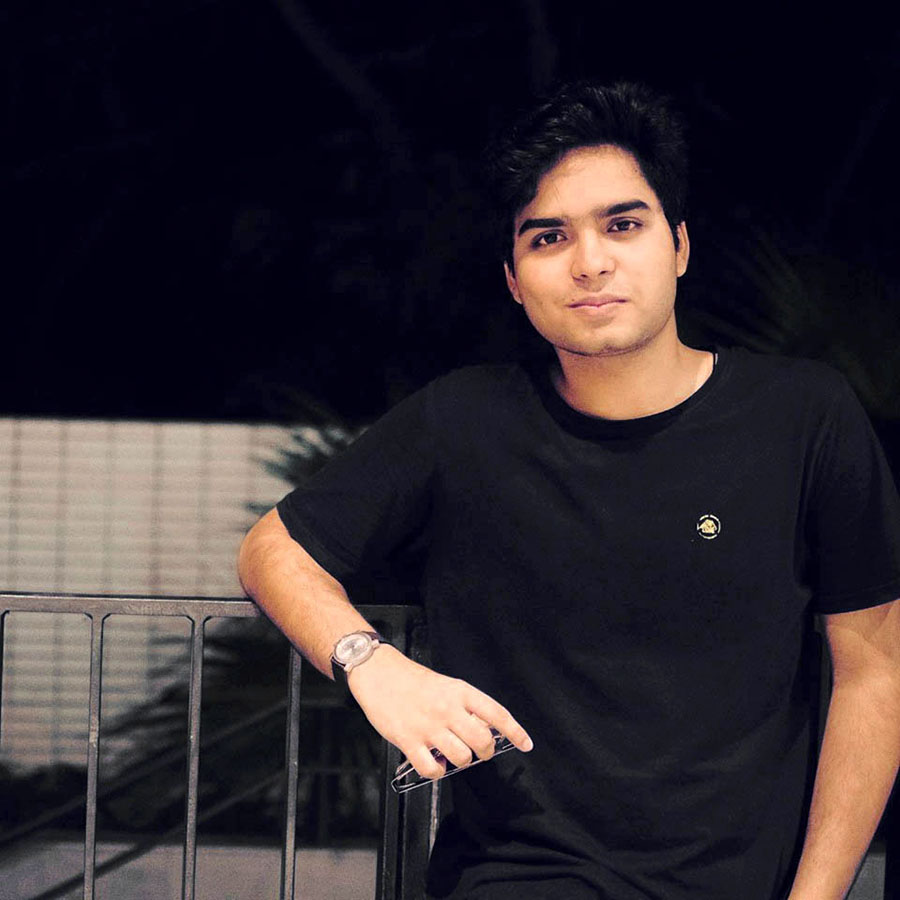 "How are we teaching Computer Science?"
TANWAR Abhimanyue Singh
BEng (Computer Science)
Host: University College London

| | |
| --- | --- |
| Supervisor | Dr. Ghita Kouadri Mostefaoui |
| Organization | Department of Computer Science |
| Year of Scholarship | 2018 |
---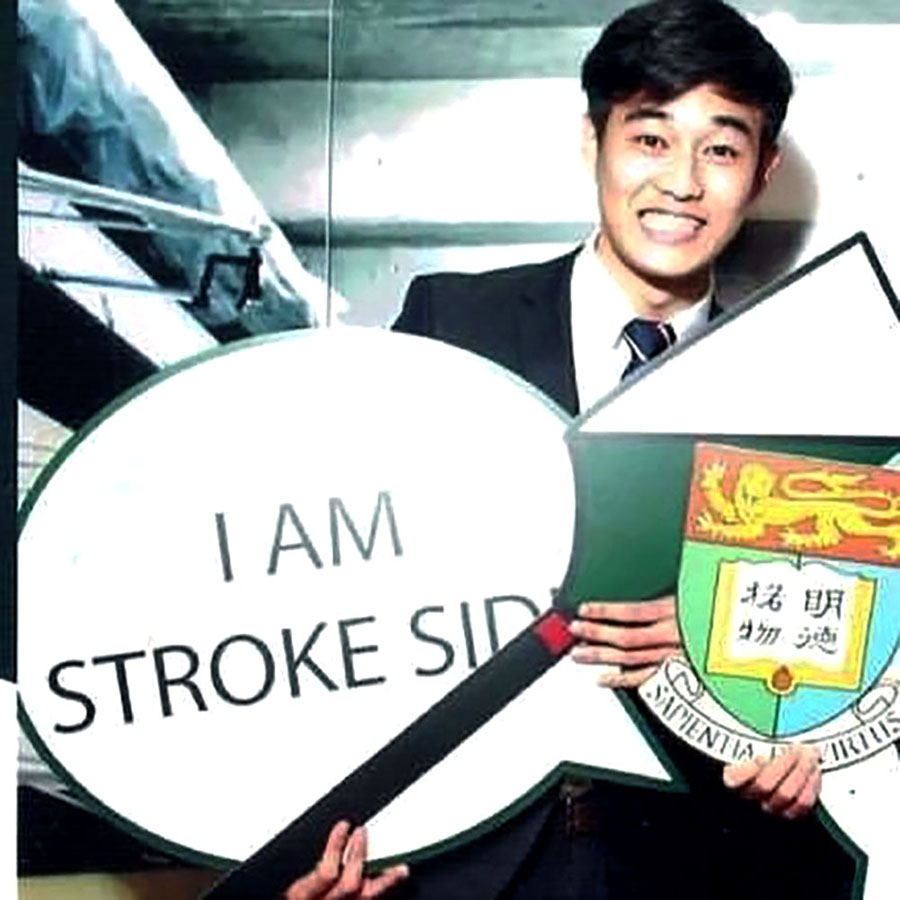 "Behavioural analysis to changes in environmental temperature – a step towards the personalisation of general thermal comfort models."
WONG Wai Hin, Henry
BEng (Mechanical Engineering)

| | |
| --- | --- |
| Supervisor | Dr. Garcia Souto Pilar |
| Organization | Medical Physics and Biomedical Engineering |
| Year of Scholarship | 2018 |
---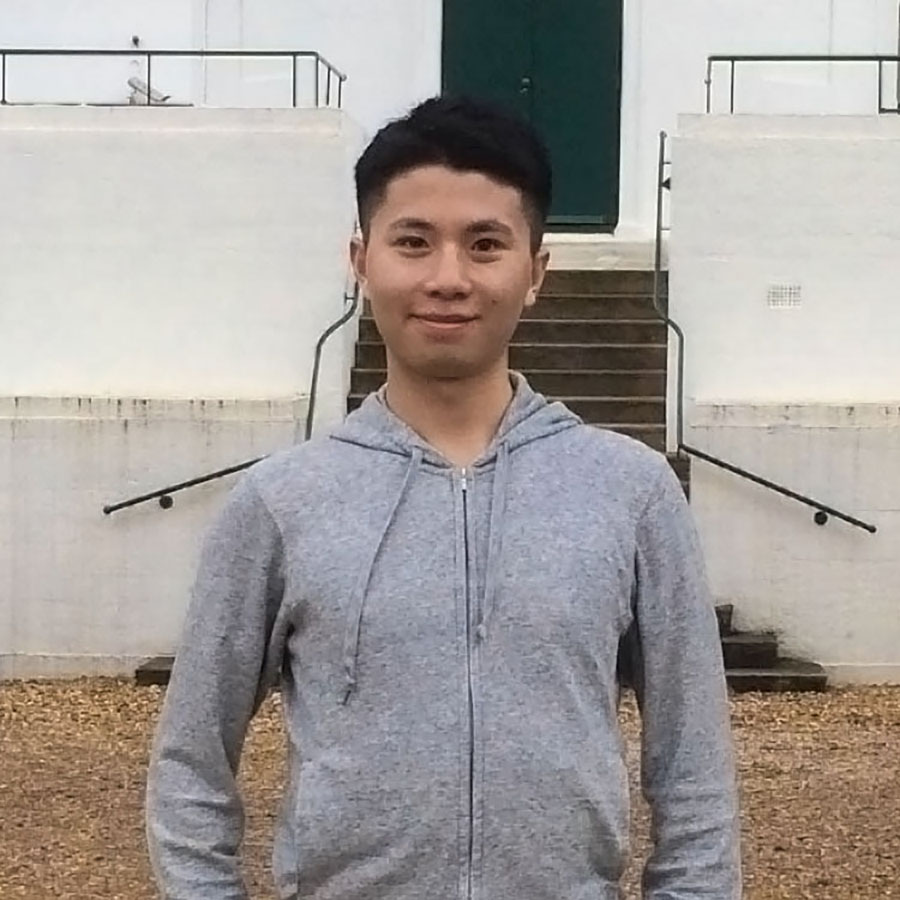 "Statistical algorithms for the detection and characterization of exoplanets"
ZHENG Shaoxiong
BSc (Statistics)

| | |
| --- | --- |
| Supervisor | Dr. Giorgio Savini, Dr. Steve Fossey |
| Organization | Department of Physics & Astronomy, University College London Observatory |
| Year of Scholarship | 2018 |