Announcements
Selected projects are recommended by the University of St. Andrews for application. (December 20, 2018)
A briefing session was held on November 12, 2018. A video recording of the briefing can be viewed here.
IMPORTANT: The eligibility for application has been updated: Students having a CGPA of 3.0 or above are welcome to submit an application. The selection criteria are now available. (November 12, 2018)
Applicants are required to submit a Personal Statement in addition to the completed application form by the application deadline. Please download the updated Application Form for details. (November 12, 2018)
The list of HKU projects is now available (last updated on November 6, 2018). The list will be updated from time to time.
Introducing HKU Laidlaw Scholars (2018 Cohort)
BONG Bon
BSc (Mathematics)
Host: University of Leeds

LAI Man Kit, Edmund
BA (Fine Arts)
Host: University of Leeds

KONG Wang-yeuk, Kevin
BSc (Chemistry)
Host: University of Leeds

LI Jie, Zoe
BSocSci (Psychology)
Host: University College London

LO Lik Hong, Mike
BSc (Speech and Hearing Sciences)
Host: University College London

NG Suet Yee, Stephanie
BSc (Speech and Hearing Sciences)
Host: University College London

TANWAR Abhimanyue Singh
BEng (Computer Science)
Host: University College London

WONG Wai Hin, Henry
BEng (Mechanical Engineering)
Host: University College London

ZHENG Shaoxiong
BSc (Statistics)
Host: University College London
The Laidlaw Scholars Programme
The Laidlaw Scholars Programme is made available to HKU students (HKU Laidlaw Scholars) by the generous funding support from Lord Laidlaw of Rothiemay. As a prestigious scholarship programme embedded at the Universities of Leeds, Oxford, UCL, York, to name just a few, the Laidlaw Programme equips students with research and leadership skills to help them pursue their academic and professional aspirations beyond their current course of study.
In 2019, the Programme will be open to all undergraduate students in any disciplines. A total of 25 scholarships will be offered to support the selected students' engagements in:
research internship for weeks during summer (2019) and winter (2019-2020) breaks in HKU, University College London, the University of Leeds and the University of St. Andrews.
Official website of the Laidlaw Scholars Programme: https://laidlawscholars.com/.
Programme Details
Eligibility and Funding
Full-time undergraduate students in their second or third year of study are eligible to apply. The programme is not open to visiting students.
The scholarship shall be awarded on the basis of academic merit (normally with a Cumulative GPA of 3.0 or above) and demonstrated commitment to conducting a research attachment independently and the viability of the proposed research project.
The selection criteria are as follows:
Academic Assessment (50%)

Research proposal

Why the project is important
Outputs and outcomes
Impact i.e. benefits beyond the immediate academic community
Interdisciplinary aspects of the initiative and International dimension

Leadership Potential and Ambition (40%)

Motivations for applying
Career aspirations beyond their studies
Evidence of leadership/potential
Suitability as a scholar

Interview Performance (10%)
Successful applicants (HKU Laidlaw Scholars) will receive free registration for their participation in the Common Purpose Leadership Development Programme, and a stipend of up to $5,000 (overseas) / $2,000 (local) per week for 8 to 10 weeks to facilitate their research attachment. Students may also claim up to a further $10,000 towards laboratory related expenses that cannot be covered by the host institution. A travel stipend of $10,000 will be provided to support the leadership development programme and other travel.
The selected students will cover the expenses incurred from the leadership training and research attachment, which may include:
International airfare
Accommodation in the host country
Living expenses in the host country
Visa application fee
Health/travel insurance
Other fees charged by the host institution, if any
Key Dates
Before submitting an application, please ensure that you will be available to attend all leadership training components components and the entire summer and winter research periods.
Month
Process
November 1, 2018
Application
December 30, 2018 (6:00pm)
Application deadline
January/February 2019
Interviews
February 2019
Notification of application results
March 15 & 16, 2019
Official launch of leadership development workshop
April – May 2019
10-hour online module on leadership development
June 3-28, 2019
4-week overseas leadership development programme programme in Bangalore/
Manila/Shanghai/Yangon (https://tl.hku.hk/horizons/overview/ldp/)

July – August 2019
Summer research project in host institution for 6 weeks*
September 2019
Formulating and developing research report
December 2019 – January 2020
Finalizing research project in host institution for 2-4 weeks*
February 2020
Submission of report
March 2020
One-day leadership development event for reflection and experience sharing
*Students will be required to spend a total of 8 to 10 weeks in the host institution(s) for two research periods locally or in an overseas institution.
Choosing a Research Project
The programme will cover one summer and one winter research period, enabling scholars to develop, pursue and report on a research question, with a research supervisor, alongside a bespoke leadership development programme completed within the same period. The research project should be clearly identified with objectives and the outputs appropriate to the duration and level of your study. The research will be finalized with a report by the end of the winter research period in the host institution or HKU.
Applicants shall prepare a research proposal, preferably of an interdisciplinary nature, by following the guidelines below:
Identify a project of your choice and discuss the topic with your academic supervisor at HKU.
For UCL: The list of projects for 2019 will be published at http://www.ucl.ac.uk/laidlaw-scholarships/projects on November 26, 2018. Students from HKU are advised to apply for projects which

accept 2 students

only. They are:


| Project Number | Supervisor | Title |
| --- | --- | --- |
| 3 | Juan Pedro Martinez-Barbera | Analysing Mouse Models of Paediatric Low Grade Glioma |
| 5 | Dr Frank Witte | Community-learning and knowledge production in random networks |
| 9 | Nadia Hilliard | Researching the legal foundations of US states of exception |
| 10 | Oliver Patel | The Impact of Brexit on UK-EU Data Flows: Will the Big Data Tap Be Switched Off? |
| 11 | Silvia Dal Bianco | The economics of Bitcoin: lessons from the literature |
| 12 | Ryan C Grammenos | Accelerating and improving simulation performance in communication systems modelling through parallel computing and clustering. |
| 13 | Prof Adam Gibson | Developing imaging solutions to answer questions posed by objects in UCL Special Collections |
| 15 | Dr Helen Czerski | Thames water flow: connecting physical measurements with potential users |
| 17 | Dr Rachele De Felice | Key players in conflict management in the Clinton emails |
| 18 | Sophie Scott | Does Rhythm Affect How We Learn? |
| 19 | Lee de-Wit | Political attitudes and different psychological attributional styles |
| 20 | Dr Melvyn Jones & Dr Surinder Singh | Scoping a Realist review for the medical school factors that predict student failure to maintain clinical practice within 5 years of graduating |
| 22 | Sudaxshina Murdan (UCL) and Li Wei | Understanding the use of anti-onychomycotic medicines in the UK |
| 23 | Sudaxshina Murdan (UCL) and Maria Charalambides (Imperial College London) | Medicinal patches applied to the nail for the local treatment of fungal nail infections |
| 25 | Hanna Hölling | Researching, Archiving and Cataloging Obsolete Media |
| 26 | Dr. Giorgio Savini, Dr. Steve Fossey | Detection and characterization of exo-planets |
| 27 | Dr Stefano Miraglia | Investigating the Secrets of Successful Technology-driven Business Model Innovation |
| 28 | Dr Stefano Miraglia | Developing an Ecosystem Strategy Framework |
| 29 | Chandni Hindocha | Developing validated tools in cannabis research |
| 30 | Professor Michael Berkowitz | Northern Ireland, the crisis of European Jewry, and refugee relief |

For Leeds: Please name up to three professors with whom you wish to conduct a research week.
For St. Andrews, the list of projects can be viewed here.
***At the time of application, students are NOT required to contact the potential host supervisors at UCL, St. Andrews and Leeds.***
***Upon receiving your application, HKU Horizons Office will serve as a coordinating office to match your proposal to a host supervisor by communicating with the responsible unit(s) at UCL, St. Andrews and Leeds.***
Application
Application for the academic year 2019 is now accepted until 6 pm, December 30, 2018.
A separate application to the Common Purpose Leadership Development Programme shall be submitted by 12:00 noon, December 31, 2018 at https://goglobal.hku.hk/outgoing/s/ldp2019/.
For enquiry, please contact Ms Audrey Chung at audrey.chung@hku.hk.
Application form & UCL Application FormNote: Students applying to a UCL project please complete both forms.
(New form updated on November 12,2018)
Project Summary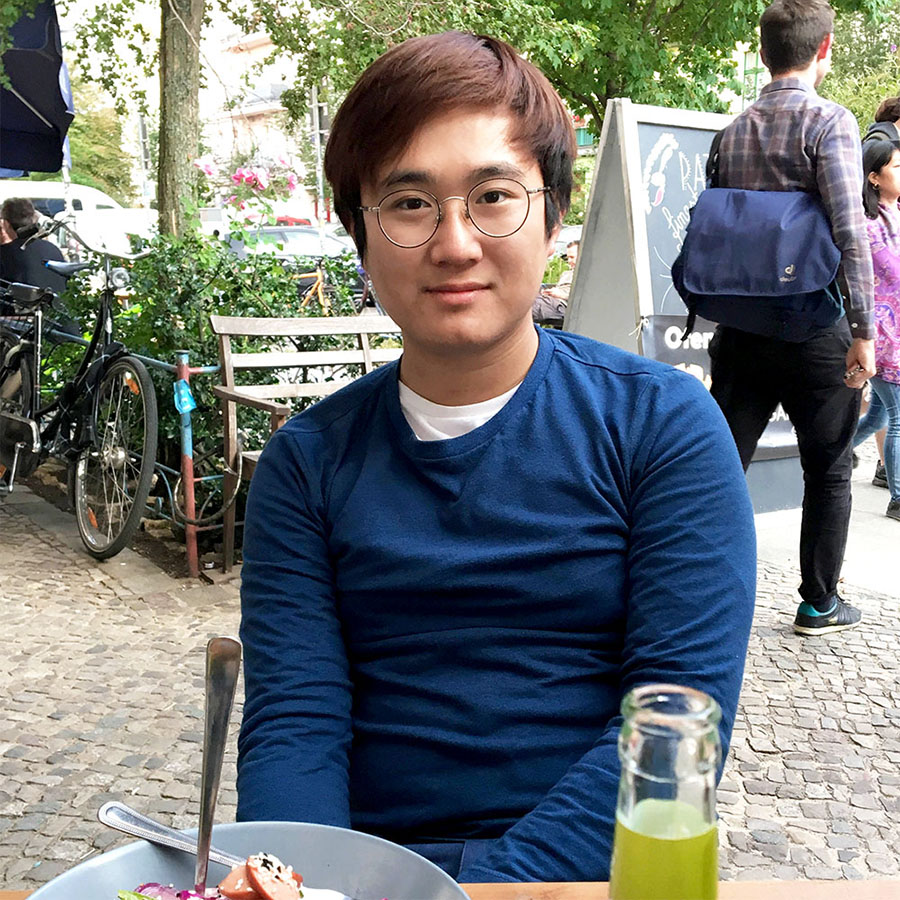 "Logic and Language – the Relationship Elucidated"
BONG Bon
BSc (Mathematics)
Project SummaryLogic as a study is almost as old as philosophy itself, but the discipline did not see full formalization and abstraction until quite recently, and it was only till the 20th century did we see its full mathematicalization, followed by an explosive development, giving birth to not just the propositional logic and predicate logic we are familiar with, but also Modal Logic, Relevance Logic, Counterfactual Logic, Free logic, and many more.What is the structure and pattern of this development. And how is the development of logic related to the natural language arguments it is supposed to model? In this project, I have constructed a descriptive framework to capture the dynamics between natural language and logic, and how the interaction begets new logics.
| | |
| --- | --- |
| Supervisor | Simon Hewitt |
| Organization | University of Leeds |
| Year of Scholarship | 2018 |
---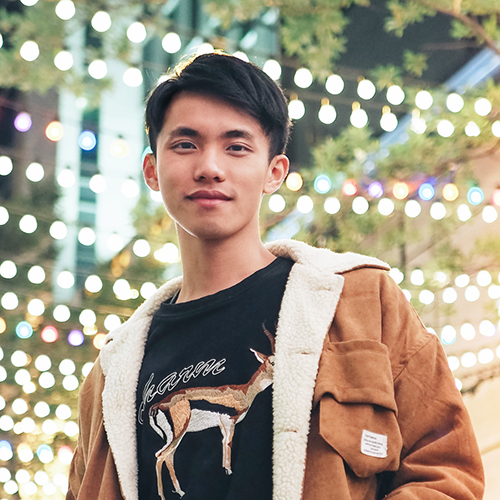 "The Female Representations in Mao and Post-Mao Art from the mid-1960s to 1980s"
LAI Man Kit, Edmund
BA (Fine Arts)
Project SummaryMy research project seeks to investigate and compare female representations in Chinese art during Mao and post-Mao eras, particularly spanning from Cultural Revolution to Economic Reform, between mid-1960's to 1980's China. Closely examined under a practical scope by the party state, the art practices since the mid-twentieth century followed closely after the political agenda, which spawned multiple female representations relevant to different movements, such as female red guards, sent-down youths, barefoot doctors, iron girls and many more, each of which carries disparities and changes in the style, art form or subject matter in propaganda arts.My project will focus on various female representations within the specified period and probe for the driving factors, hidden conflicts and ensuing consequences by combining visual arts, memoirs, interviews, political documents and a wide range of scholarly articles.
---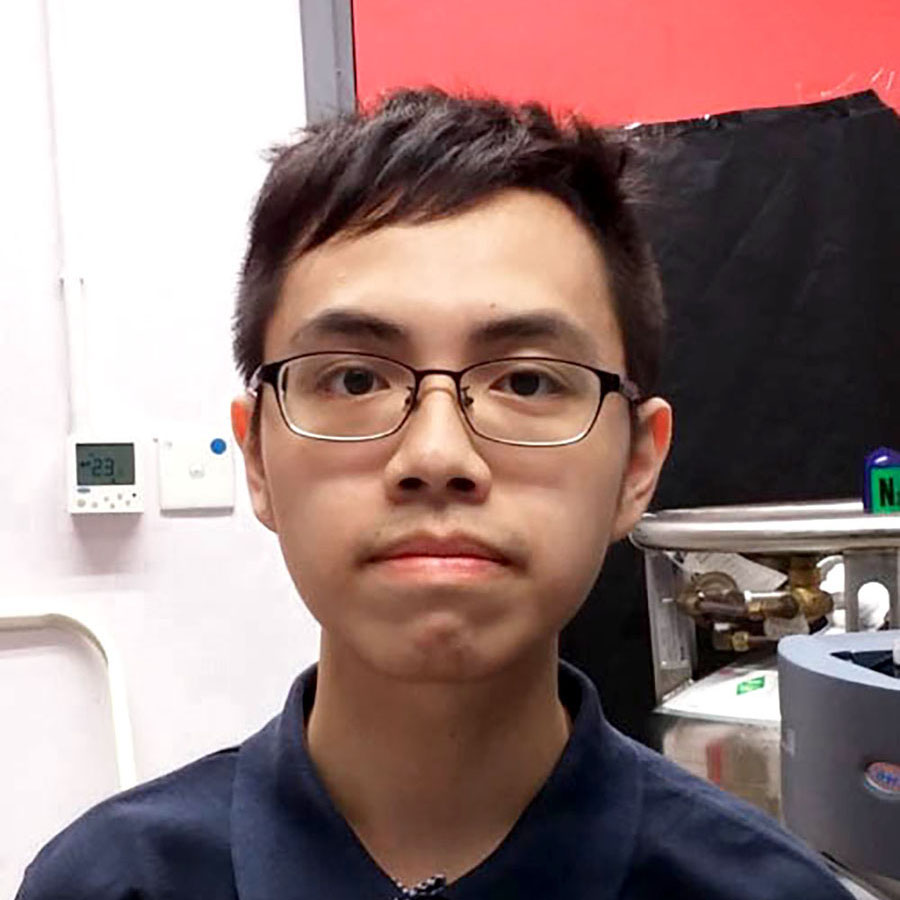 "Top down" approach in fragment-based drug discovery
KONG Wang-yeuk, Kevin
BSc (Chemistry)
| | |
| --- | --- |
| Supervisor | Dr. Maki Fukuoka |
| Organization | School of Fine Art, History of Art and Cultural Studies, University of Leeds |
| Year of Scholarship | 2018 |
| | |
| --- | --- |
| Project Summary | My summer project in the University of Leeds revolved around fragment and lead oriented synthesis. The focus of the group is to develop structurally diverse scaffold which is then decorated by reliable reactions to yield functionally diverse molecules. Since the scaffold process much of features of natural product like three dimensionality and rich in sp3 carbon atoms, yet is not directly related to any natural products, we hope to exploit chemical space that could potentially develop into valuable pharmaceuticals not yet covered by natural products.My work focused on decoration of a urea derivative with a ketone moiety. I worked on diastereoselective reduction to alcohol then decoration via Copper mediated Ullmann chemistry and Carbamate synthesis. I also worked on reductive amination of the ketone scaffold to afford various amine product. The small library of molecules synthesized will then be sent to screening for biological activity. |
| Supervisor | Professor Steve Marsden |
| Organization | School of Chemistry, University of Leeds |
| Year of Scholarship | 2018 |
---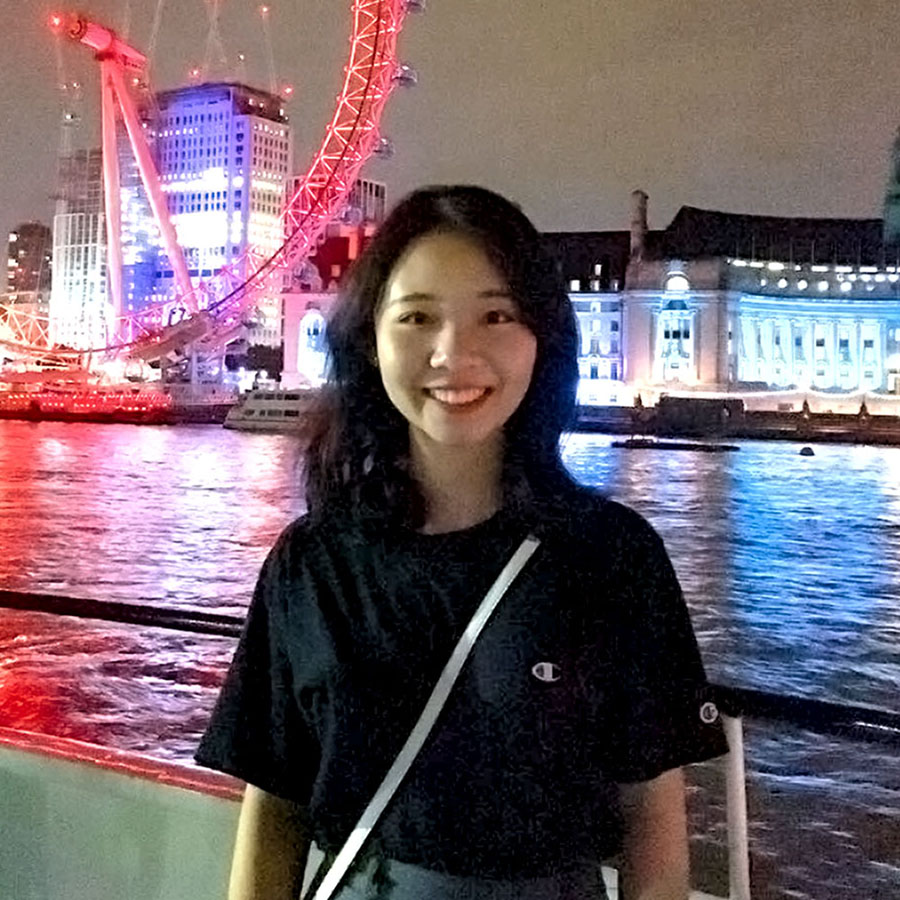 "Is there a link between cognitive flexibility and attitudes to immigration?"
LI Jie, Zoe
BSocSci (Psychology)
| | |
| --- | --- |
| Project Summary | It is suggested by pre-existing studies that people's attitudes towards immigration is correlated with people's essentialist beliefs, in other words, views of how flexible people's person traits are. Additionally, previous research indicates that people's political orientation could be predicted by their cognitive flexibility. Motivated by these findings, this research project seeks to test if people differ in their attitudes to immigration and essentialist beliefs due do the difference in their cognitive flexibility. In order to test this, my partner and I set up an online survey containing two cognitive tasks examining cognitive flexibility and questionnaires examining people's essentialist beliefs and attitudes to immigration. Data analyses were performed using R programming. |
| Supervisor | Dr. Lee de-Wit |
| Organization | Division of Psychology and Language Sciences, University College London |
| Year of Scholarship | 2018 |
Project SummaryAn important part of language assessment, children's narrative skills are a good indicator of their expressive language ability. In the first phase of the programme, we assisted Professor Norbury and her team in their existing research projects at UCL, focusing on the narrative side. We worked on narrative transcription and analysis, test scoring and data input. We also conducted a systematic review on longitudinal studies of children's narrative development and presented our findings to Professor Norbury and the scholars in her lab. During weekends, we worked with Japanese researchers collaborating with Professor Norbury, whom offered us the opportunity to administer English narrative test, as well as other standardized language tests, to Japanese-English bilingual children at a Japanese school in London.Equipped with more experience in the research process, we are returning to UCL in summer 2019 for the second phase of the programme to conduct research targeting the relationship between narrative ability and reading comprehension. We hope to discover whether there is a significant linkage between these two important aspects in a child's language development.
| | |
| --- | --- |
| Supervisor | Professor Courtenay Norbury |
| Organization | Literacy, Language & Communication Laboratory, UCL |
| Year of Scholarship | 2018 |
---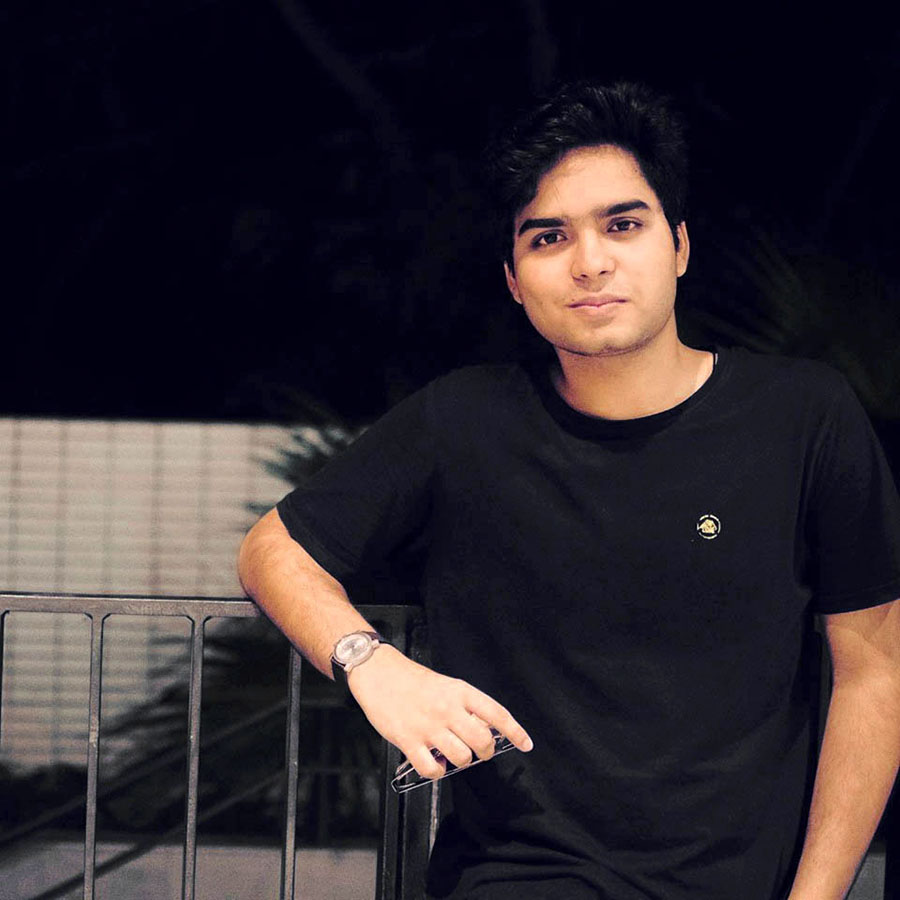 "How are we teaching Computer Science?"
TANWAR Abhimanyue Singh
BEng (Computer Science)
Host: University College London
Project SummaryThis project was under the Department of Computer Science of University College London. It was aimed at creating a searchable database of computer science curriculums in different top universities around the world and then connecting that database to a full fledged web app containing multiple functionalities. My work started with collecting data from different universities, filtering out relevant information, cleaning the data then analyzing it. Finally I had to design a database schema in mySQL suitable for catering the needs of a dynamic web application. Designing the architecture of database was the most challenging part as I had to keep in mind the multiple requirements that may arise while querying the database. The next phase of my project involved building a web app from scratch. I designed the entire back-end and front-end of the application using multiple frameworks. The supervisor of my project was very helpful and clear in communicating with me the expectations out of this internship. Through her support, I was able to push myself to achieve set targets in the given time frame. As I was the first person to work on this project, I hope it is carried forward and the architecture set up by me proves to be useful in the completion of this project. The very reason behind this project, which is to keep academics informed and updated with the trends in how computer science is being taught around the world to foster innovation and optimal information flow, attracted me towards it and made my summers productive and useful!
| | |
| --- | --- |
| Supervisor | Dr. Ghita Kouadri Mostefaoui |
| Organization | Department of Computer Science |
| Year of Scholarship | 2018 |
---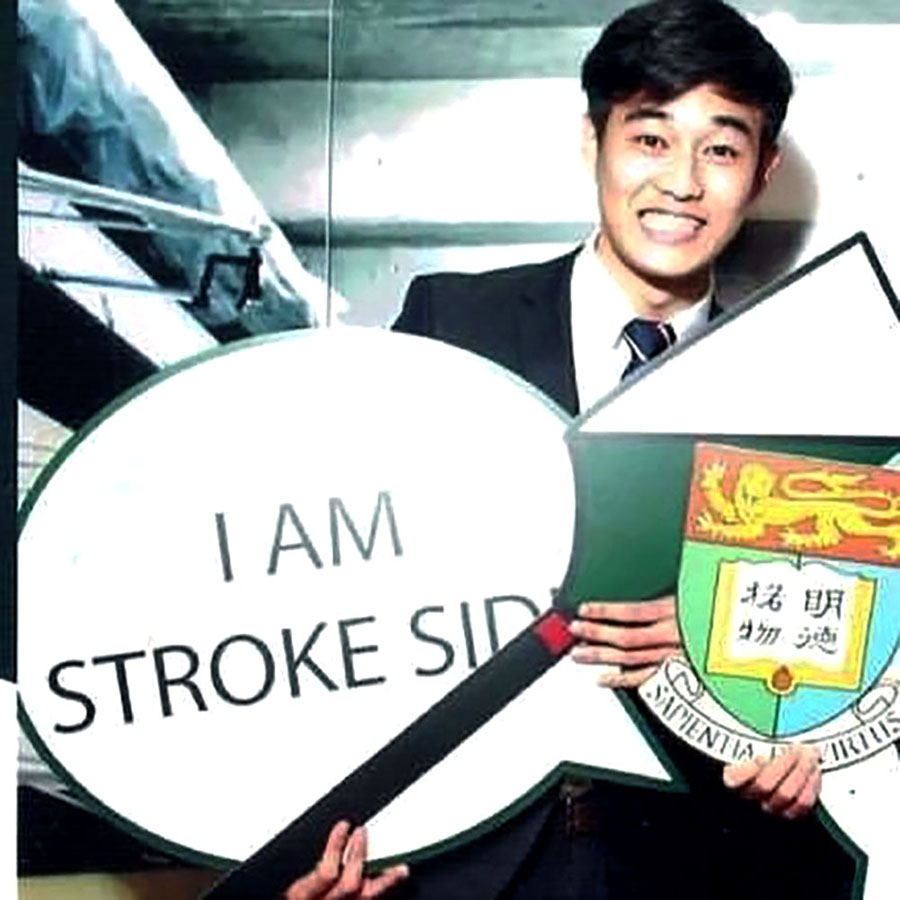 "Behavioural analysis to changes in environmental temperature – a step towards the personalisation of general thermal comfort models."
WONG Wai Hin, Henry
BEng (Mechanical Engineering)
Project SummaryThe aim of the project is to study the behavioural response of individuals (specifically the use of a table fan) and its relation with the skin and core temperatures. The experiment performed involved subjecting volunteers to a variety of thermal conditions within a climate chamber, their behaviour response (usage of a fan) monitored, skin and core temperature recorded via Infrared camera and IR ear thermometer respectively, and thermal sensation and thermal comfort ascertained via questionnaire at several times. The relation between the recorded parameters was subsequently analyzed, informing the development of the new generation of thermal comfort models. During the project, I managed to develop and optimize codes to process infrared images and data visualization for data analysis.
| | |
| --- | --- |
| Supervisor | Dr. Garcia Souto Pilar |
| Organization | Medical Physics and Biomedical Engineering |
| Year of Scholarship | 2018 |
---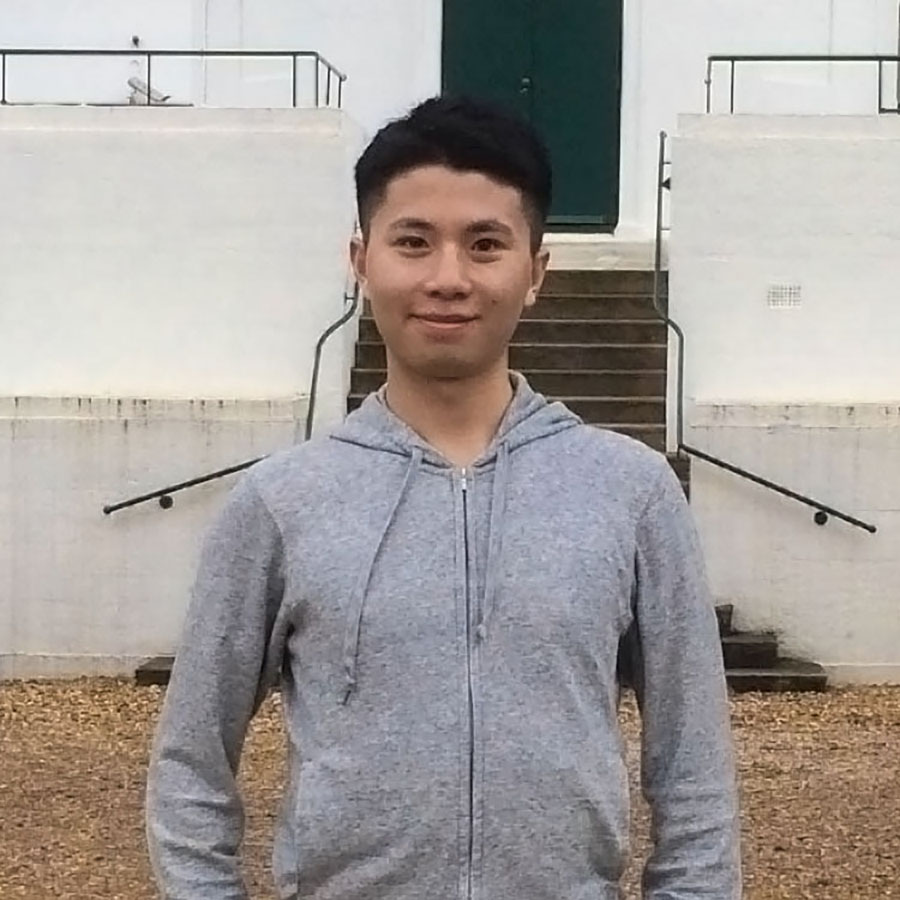 "Statistical algorithms for the detection and characterization of exoplanets"
ZHENG Shaoxiong
BSc (Statistics)
Project SummaryMy research project was about the detection and characterization of exoplanets. Searching for exoplanets has been a human dream for a long time. However, unlike stars, exoplanets are not luminous, which makes it hard to observe them directly. Instead, there is an indirect approach called transit photometry. The passage of the planet belonging to the star in front its own Sun, will dim the light we receive producing a small variation in the detected light curve. But this variation may also be caused by other astronomical phenomena. Thus, I'm applying machine learning algorithms, especially Recurrent Neural Network (RNN) to classify the light curves of the stars from Kepler Database, and then determine whether the signal indicate a real exoplanet there or not.
| | |
| --- | --- |
| Supervisor | Dr. Giorgio Savini, Dr. Steve Fossey |
| Organization | Department of Physics & Astronomy, University College London Observatory |
| Year of Scholarship | 2018 |