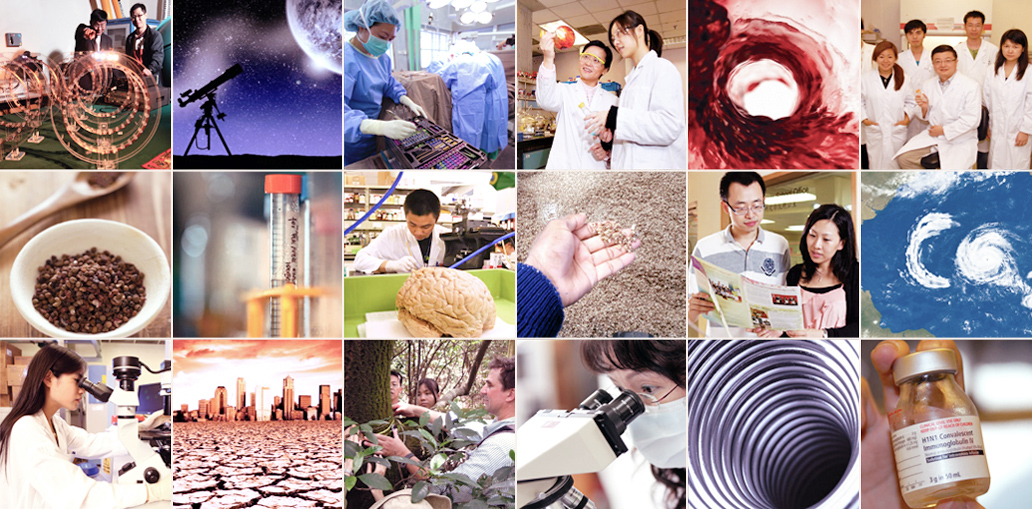 Undergraduate Research Fellowship
Programme (URFP)
The URFP is a prestigious programme aimed to enhance students' learning experience and to nurture the next generation of researchers/scholars. It offers opportunities for academically outstanding undergraduate students to undertake research under the guidance and supervision of academics who have a strong research track record and experience in training research postgraduate students. Students enrolled in the URFP are required to undertake a research study. If research internship forms an essential part of the research study, the enrolled students will be considered for awards for undertaking such research internships locally, in the Mainland or overseas.
The URFP participants are eligible to enrol in specified postgraduate courses. Successful completion of the URFP will be recorded in the students' transcripts, and those who perform well under the URFP will be considered for early admission to research postgraduate programmes of the University.
For 2016-17, 6 overseas research internships and 24 local research internships were awarded and over 40 students have been enrolled under the URFP.
Sample Research Proposals
Quick Links
Application
The following are eligible for participating in the URFP:
Students who are in the 95th percentile of top students in a study programme; or
Students admitted under the 3-year curriculum who have a cumulative GPA of 3.50 and above; or students admitted under the 4-year curriculum who have a cumulative GPA of 3.60 and above.
Students generally enrol in the URFP in their final year of study. Flexibility is provided for cases with strong research interest and potential that are identified earlier than the final year. All students enrolled in the URFP will be required to produce a research deliverable, e.g. dissertation, research paper, etc. for assessment.
For more details including application procedures and deadline, please contact the respective Faculty Office.
Research internship award recipients under the URFP will present their research studies and findings and share their experience with other URFP participants and supervisors, undergraduate students and staff, and the wider community of the University through a poster session organised at the institutional level. The poster session enhances students' learning experience and helps promote the URFP.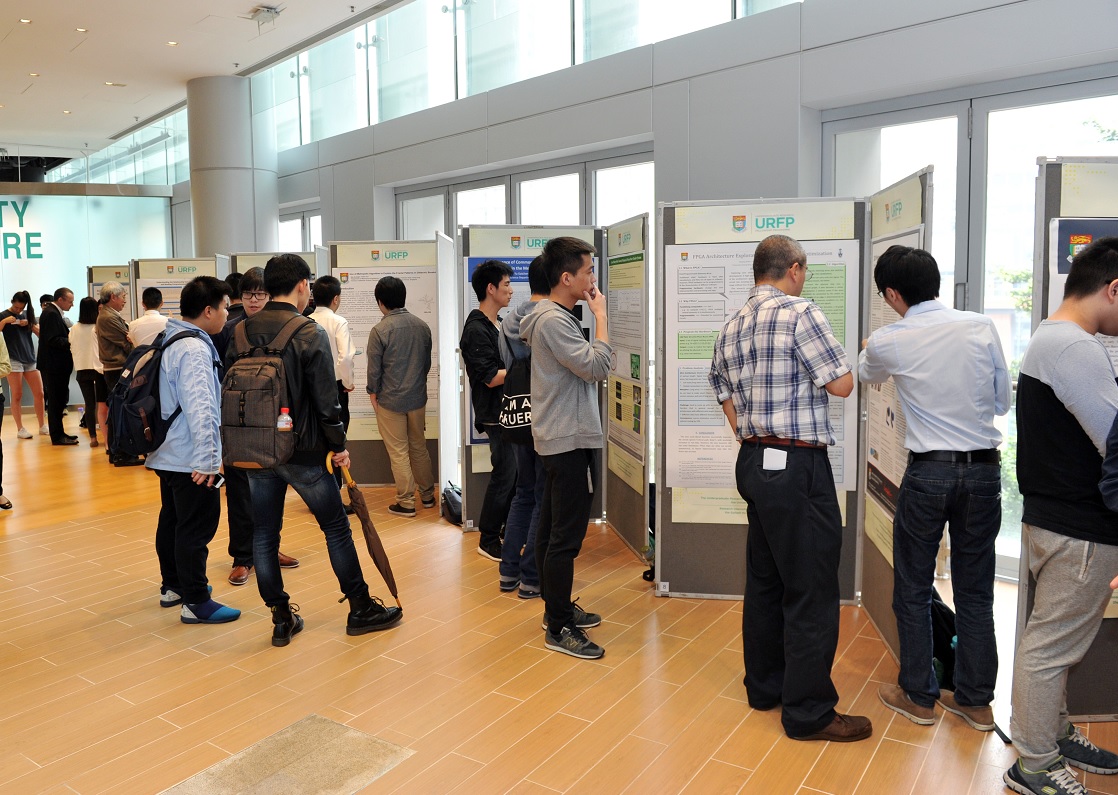 In the URFP 2015-16 poster session, students from six Faculties who completed overseas or local research internships under the URFP produced posters under the guidance of their supervisors. Please click here to view some of the student posters.
Find out more about the event from the video highlight at U-Vision.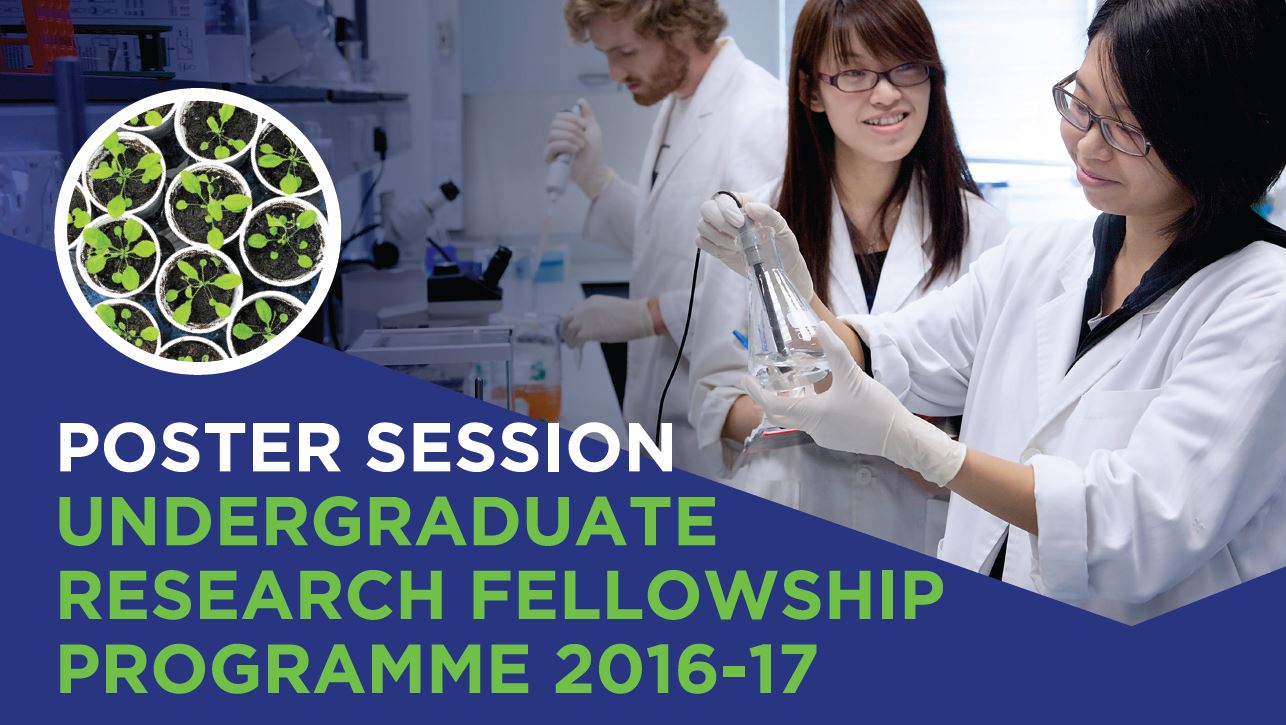 The upcoming poster session of the URFP 2016-17 has been scheduled as follows:
Date:
April 21, 2017 (Friday)
Time:
12:30 p.m. – 2 p.m.
Venue:
Foyer, Level 1, Chi Wah Learning Commons, Centennial Campus (Note: The venue has been changed from the foyer of Level 2 to that of Level 1.)
Registration:
Please click
here
to access the HKU Event Management System.
Details:
Please click
here
to access the event poster.
What did the participants say?
"Through working with the research team in the Centre for Neurogenic Communication Disorders Research of the University of Queensland, I had learnt a lot from their cutting-edge vision. I had learnt to think ahead and be bold to investigate the unexplored areas in the field."
Cheung Ka Yu, Faculty of Education

"I am now confident enough to work individually on some advanced skills like cell culturing, western blotting, cell staining, cell imaging […] also I understand how science is done, how an experiment is being designed, how to face experiment failure, how to analyze and evaluate after failing and how to cooperate with different people in the laboratory who are with different strength and personality."
Lau Wing Yan, Faculty of Science

"I ended my summer research internship with an empirical study of fitting threshold models to Veilleix's predator series. This is a valuable experience for me because it allowed me to take the initiative to find the problem, to apply the knowledge I learnt, and to solve the problem independently."
Zheng Yao, Faculty of Science
Host Institutions of Research Internships Awarded under the URFP
Asia

City University of Hong Kong
East China University of Science and Technology
The University of Hong Kong
Nanyang Technological University
National Chung Hsing University
National University of Singapore
Tsinghua University

Europe

University of Bordeaux
University of Cambridge
National Center for Scientific Research
Eindhoven University of Technology
French Institute for Research in Computer Science and Automation
University of Glasgow
Imperial College London
King's College London
National Research University Higher School of Economics
University of Oxford
University College London
Vrije Universiteit Amsterdam

Australia & New Zealand

University of Canterbury
University of Queensland
Victoria University

North America

University of California (Berkeley, Davis, Irvine, Los Angeles, San Diego, Santa Barbara)
Dalhousie University
Georgia Institute of Technology
University of Illinois
Princeton University
Rockefeller University
University of Southern California
University of Toronto
University of Virginia
Washington University in St. Louis
University of Waterloo
University of Wisconsin-Madison
Contact Us