"Statistics point that 5 million gamers in the US spent more than 40 hours a week playing World of Warcraft in 2010 – which is [almost like] a full time job…" said Dr. Benny Ng at the 'Benny and the Apps: Gamification and Student Learning' seminar.
If you were given a choice, would you rather go to class or play games? Games may be the majority's answer. Would a gamified curriculum motivate your learning?
Dr. Benny Ng gave a glimpse of why and how we can gamify teaching to engage students in 'Benny and the Apps: Gamification and Student Learning', a seminar held on April 5, 2017. The role of play and a 5-step gradual process to apply gamification were some highlights of the sharing.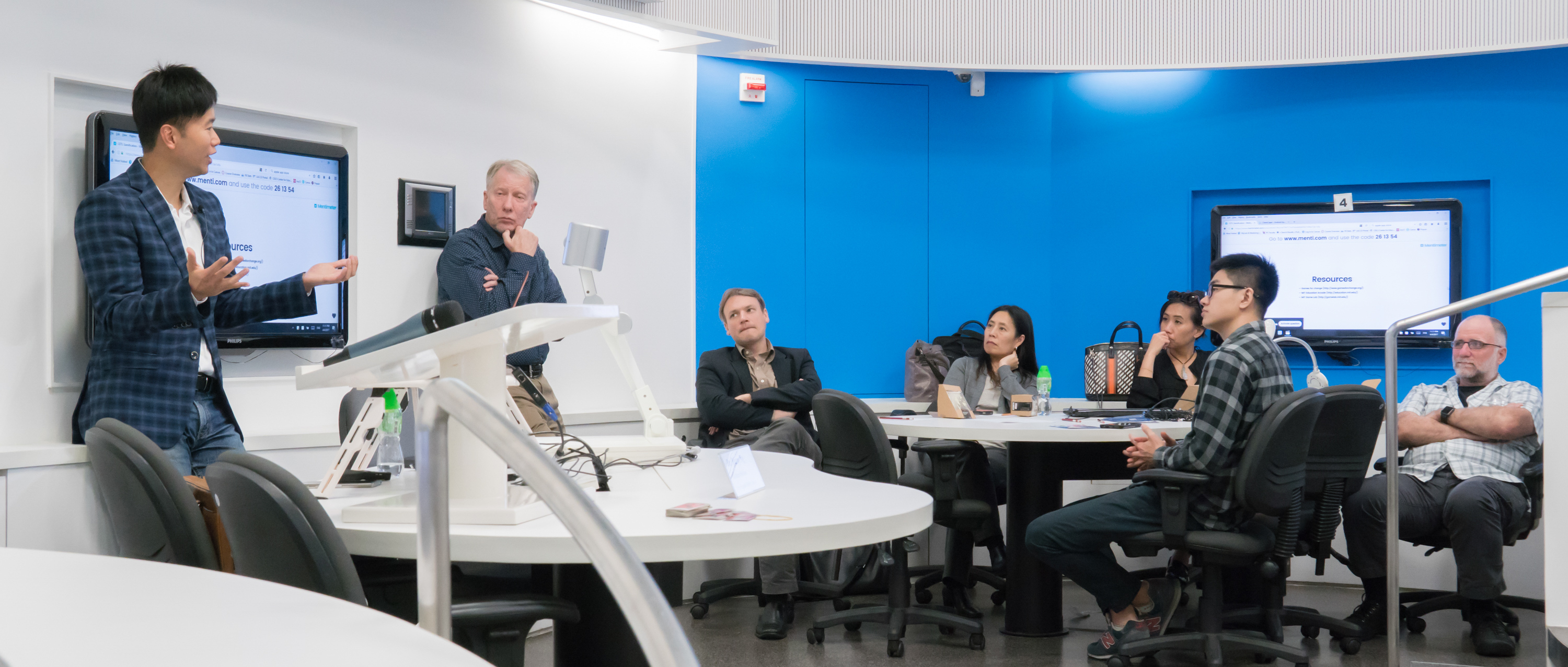 "How would you feel when facing obstacles in reality?" Participants in the seminar mostly gave negative answers. Yet, Dr. Ng believes that challenges can turn into a positive force in games, providing incentives for players to keep trying. After all, play provides a freedom to fail, experiment, fashion one's identity and put in continuous effort. The role of play facilitates better and enjoyable learning.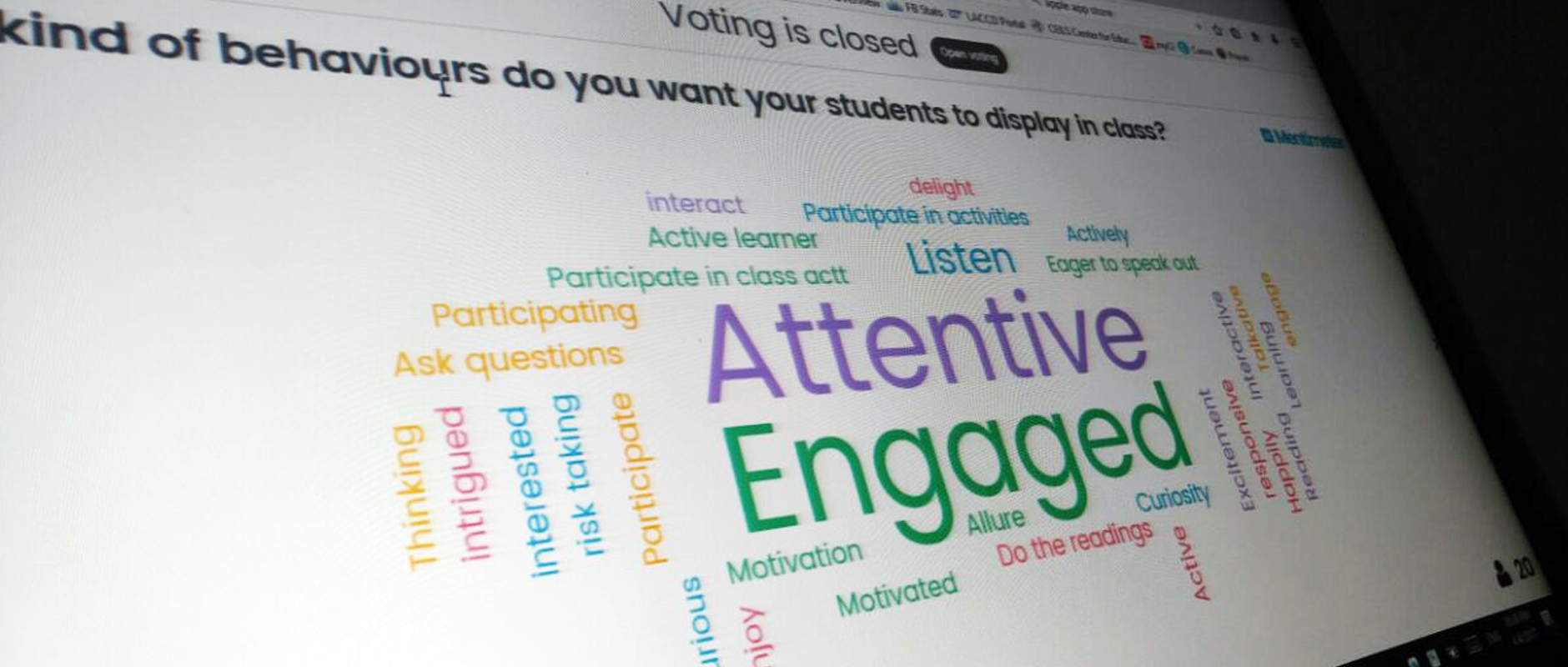 Answers by participants were directly reflected on a wordcloud through mentimeter
Participants were also asked what behaviours they hoped their students displayed in class, the most popular answers included 'attentive, engaged, listen, motivated'. These match with characteristics of a gamer's behaviour, such as persistency, risk-taking, attention to details, problem solving, urgent optimism, active learning, self-disciplined and resilience. In such a way, gamifying a class can motivate students to display the qualities mentioned by participants in the wordcloud.
A 5-step process to apply gamification was introduced:
Understanding the target players and the context
Age group? Existent skill sets? Location? Duration?
Defining Learning Objectives
Is the assessment rubric clear enough with actionable tasks?
Structuring the experience
How can your content be broken down to stages/milestones?
Identifying resources
What kind of gamifying resources may be needed?
Applying game elements
What kind of self or social elements may be applicable? For example;
Self: point, levels, time restriction; Social: leaderboards, interactive cooperation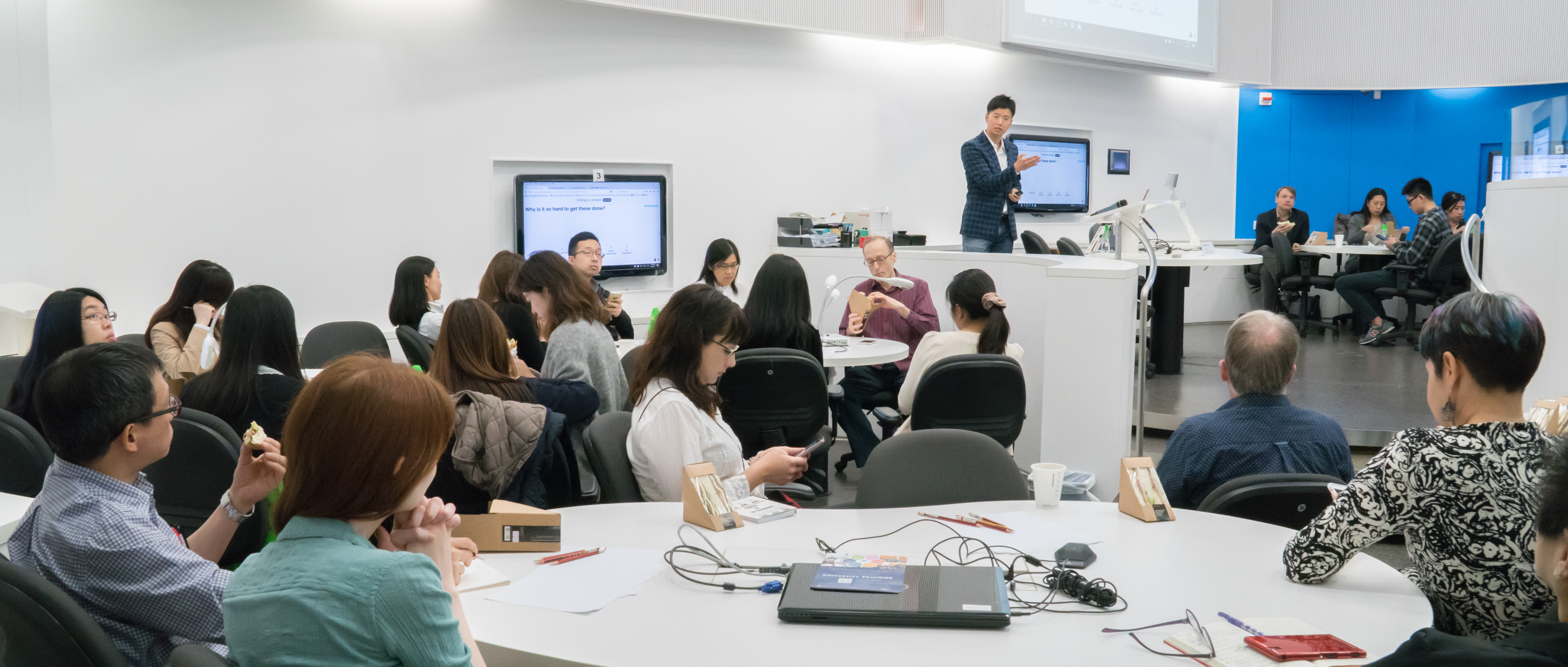 Changing the terminology of your syllabus can already be a start – what about gaining 'experience points' instead of 'scores/marks', completing 'quests' instead of 'courseworks', or 'mission' instead of 'instructions'?
Take the risk to innovate and test new ideas, find the fun element in what you teach. If education becomes a joyful experience, students will ultimately be passionate to pursue life-long learning.
Want to give it a try? Contact us.
Inter-professional team-based learning (IPTBL) is an innovative teaching approach which aims at promoting peer-to-peer learning and collaborations across disciplines. In 2016, the Li Ka Shing Faculty of Medicine piloted IPTBL with nearly 600 medical, health and social care students from HKU and the Hong Kong Polytechnic University. This year, the organizing team scaled it up to serve more than 1,000 students from the following programmes: Chinese medicine, medicine, nursing, pharmacy, and social work from HKU; and medical laboratory science, nursing, occupational therapy, physiotherapy, radiography, and social work from PolyU.
The details of implementation are as follows:
| Topic of Instructional Unit | Date | No. of participants |
| --- | --- | --- |
| Anticoagulation Therapy | January 21, 2017 | 247 |
| Depression | February 11, 2017 | 310 |
| Fracture | February 18, 2017 | 437 |
| Multiple drugs | February 25, 2017 | 347 |
| Developmental delay | March 18, 2017 | 192 |
| Cancer | March 25, 2017 | 501 |
What's new this year?
(1) Venue: To facilitate group discussion and communication between teachers and students, IPTBL was conducted this year in Lecture Hall II at the Centennial Campus, a flat area with mobile chairs and strong WiFi connectivity.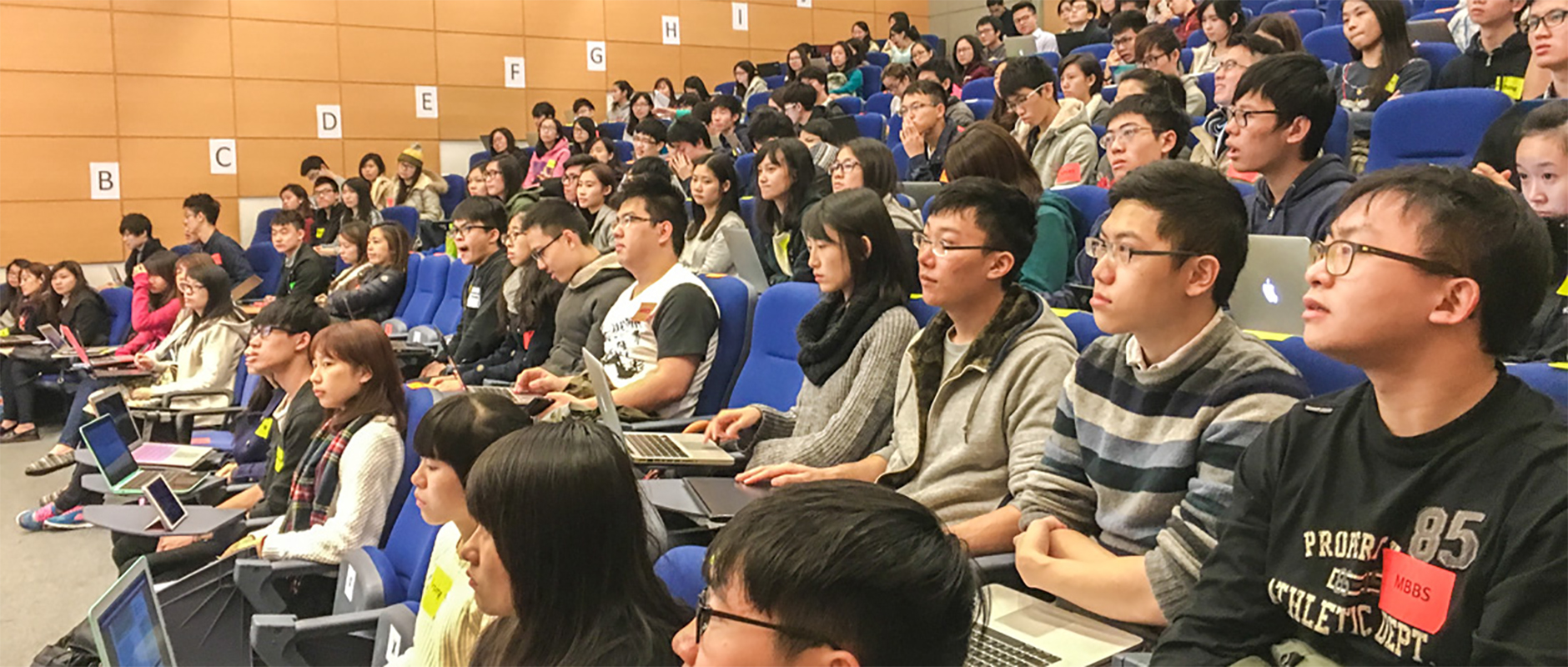 Before: IPTBL was conducted in a lecture theatre setting in the 2016 pilot round. Students in groups tended to face the stage most of the time.


After: Groups were arranged in circles this year. This picture features 71 small groups of five to seven students seated in the spacious Lecture Hall II. The IPTBL team would like to thank colleagues from the Examinations Office, Estates Office and Learning Environment Services of ITS who made all the six sessions possible.

(2) Team progress chart: How to pace the 4-hour face-to-face IPTBL session is a big challenge. While the moderators and content experts had to be very conscious of the time, students also played an important role in moving the session forward. The newly added team progress chart displayed on one of the four screens in front of the hall, indicating whether a particular group had finished the assigned task – just like what a leaderboard does in online games. This provided motivation to students to complete their work in a timely manner, and also gave teachers some idea on which groups to interview in the interactive feedback session.
(3) Peer evaluation: Team-based learning creates many opportunities for students to learn with, from and about each other through intensive interaction and collaboration. During each session, they got to know each other's expertise and communication style. Peer evaluation is a mechanism for them to provide honest feedback to their peer teammates in terms of four competencies: values/ ethics, roles/ responsibilities, communication, and teamwork. At the end of each session of this year's IPTBL, students would fill in their peer evaluation scores in an online form. They would then be directed to another page which showed them, in real-time, the average scores that he/she received from other teammates.

Dr. LK Chan explained to students how to fill out the online peer evaluation form. By the way, did you notice the balloons in the picture? They indicate the group numbers so that teachers/ facilitators could quickly locate where the teams are.
Exemplary facilitation skills
Team-based learning incorporates many elements of constructivist learning (Hrynchak & Batty, 2012). The teachers (content experts) spent much time to come up with carefully-crafted application exercises which can reveal common misconceptions and debatable topics from which students build new understandings. During the interactive feedback session, many teachers showed excellent skills in facilitating the discussion of a large group of students, such as:
not picking the team leader to present the team's views;
asking open-ended questions with a focus on understanding the students' rationale in picking a particular answer;
encouraging students to articulate their thoughts;
addressing uncertainties or disagreements;
providing a closure after each discussion; and
paying attention to teams or students who are not taking part (e.g., by inviting a range of teams to give their opinions).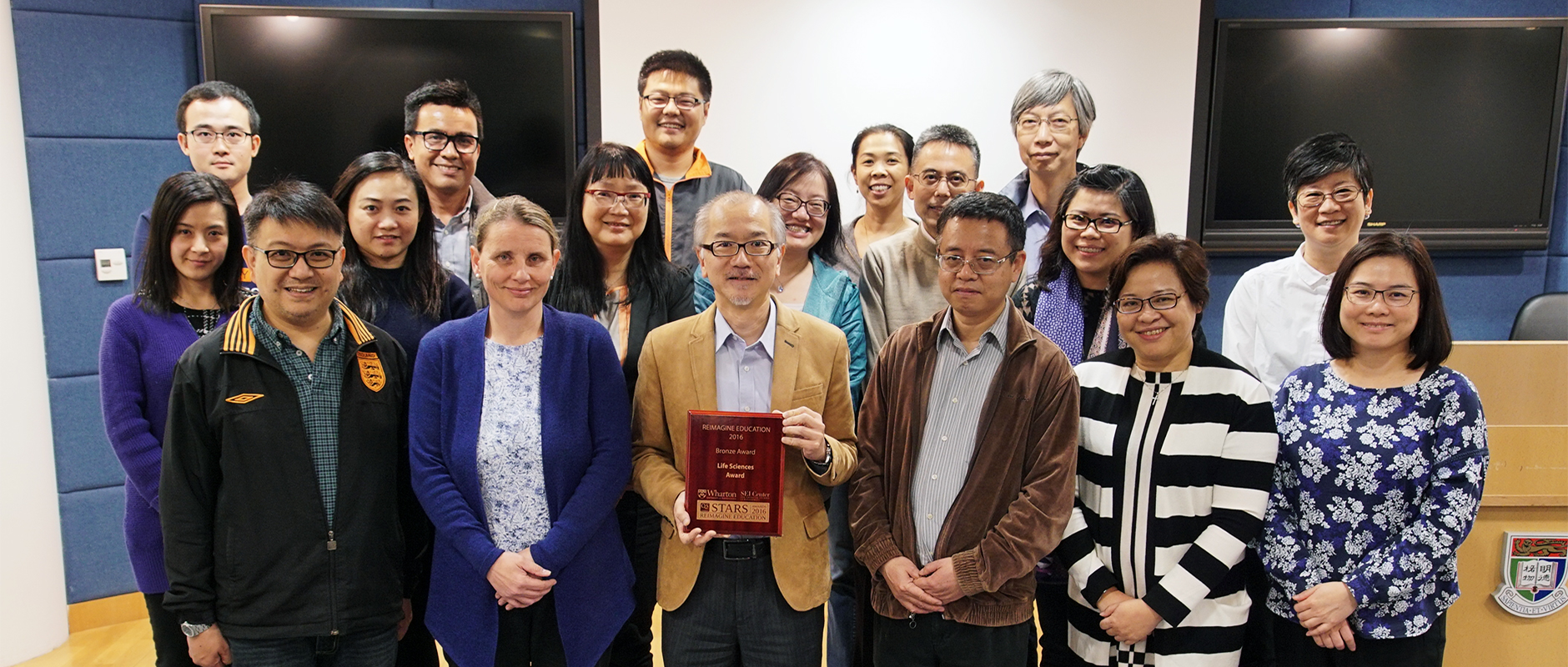 IPTBL is the Bronze Winner for Discipline Award (Life Sciences) in the prestigious QS Stars-Wharton Reimagine Education Awards 2016. The team celebrated the success after a briefing session in January 2017.

Way forward
The IPTBL team is now reviewing the feedback from students and teachers. They are thinking about improving the implementation in the following ways:
shortening the readiness tests in order to leave more time for discussion on the clinical scenario;
re-voicing students' opinions when they contribute something that appears to be complex or not too well understood to students from other disciplines.
Adding new functions to the online platform for running IPTBL to provide more informative feedback to both the facilitators and students.
For those of you would like to learn more about IPTBL or contribute to it, please contact Dr. Fraide A. Ganotice, Jr., Program Coordinator at Li Ka Shing Faculty of Medicine, via ganotc75@hku.hk. If you want to get to know the technical aspects of running large classes, you may reach out to the Technology-Enriched Learning Initiative (TELI) via enquiry@teli.hku.hk.
Look forward to IPTBL 2018!
Reference
Hrynchak, P. & Batty, H. (2012) The educational theory basis of team-based learning. Medical Teacher 34, 796-801.
Further reading

Want to join learners from all around the world to learn about how Chinese philosophers view humanity and nature? Register this free online course at edX.
The course was very well received by learners in its previous two runs, and now the third run will begin on June 13 2017!
Highlights of the course
In the format of a dialogue, Chad Hansen, Chair Professor of Chinese Philosophy, Emeritus, HKU, analyzes and discusses the essence of Chinese philosophy from his unique perspectives
Various animations and visual aids were used in post-production of the lecture videos to further help students learn the course content
Knowledge check questions and learning activities designed to relate to student daily lives so learning is applicable
Click here if you cannot access Youtube
| | | |
| --- | --- | --- |
| Sneak Preview 1 | Sneak Preview 2 | Sneak Preview 3 |
| Sneak Preview 4 | Sneak Preview 5 | Sneak Preview 6 |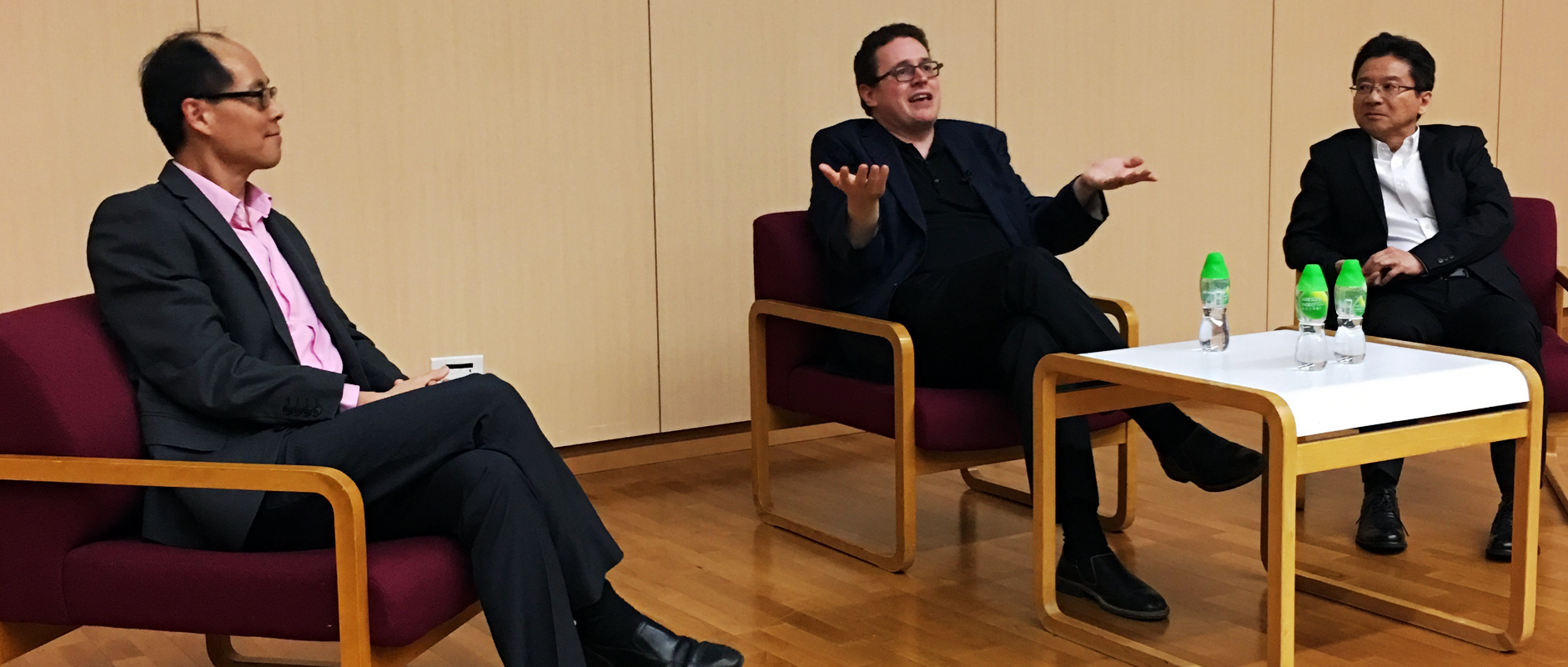 There are two things higher education institutions must do when guiding their students in learning. First, we should teach students how to transfer their critical thinking skills from one context to another. Second, we must engage students in active learning and deep processing to develop their capabilities.
Minerva is a non-conventional college startup where students live in seven world cities and interact with teachers and peers via live videos on an online platform in their four-year education. With its growing popularity and low admission rate, it is described by some as a college "tougher to get into than Harvard". On 17 February 2017, Mr. Ben Nelson, Founder and CEO of the Minerva project shared his secrets of success in Minerva in a seminar titled "How to save higher education in twenty seven easy steps?" at the Hong Kong University of Science and Technology (HKUST).
What should we teach?
Minerva believes that higher education institutions should teach students how to transfer their critical thinking skills from one context to another. Their teaching philosophy focuses on providing students with a framework of thinking applicable in different situations. Education is not meant to provide rote solutions, but ideas and patterns, so that when students encounter a novel situation, they can come up with a novel solution.
The fundamental problem in higher education is that we spent years learning things in an unstructured environment before we learn how to transfer. The goal of Minerva is to alter students' way of thinking and interpreting the world. "It's like doing brain surgery," said Mr. Nelson. He agrees that studying in Minerva can be challenging, but by the 3rd or 4th year, students will have learnt how to parachute into any location and make the most out of any situation.
How should we teach?
We must engage students in active learning and deep processing instead of simply lecturing them because deep processing leads to better retention of knowledge. Mr. Nelson perceives passive lectures as an ineffective way to disseminate information as it does not encourage deep processing – students' knowledge retention rate drops to 10% by the end of the 6th month, meaning a 90% failure rate.
Based on his examination of empirical evidence, he came to the conclusion that "when you go through deep processing, you get memory for free." If you only push students to memorize something without going through deep processing, the retention rate will most likely be very low.
Higher education is "the gatekeeper between citizenry and leadership." It is necessary for universities to keep up with changes, or else we may be in the peril of not existing.
A big thank you to HKUST for inviting us to join this thought-provoking seminar.
Further reading: