Click here if you cannot access Youtube

Implant Dentistry is one of the most dynamic and rapidly developing areas within oral health care. In spite of increasing popularity of implantology, it is a relatively new discipline within dental education and remains limited to post-graduate courses offered by dental schools in many parts of the world today.
With the vision to help dental practitioners gain clinical understanding of implantology and an opportunity to provide implant treatments to their patients, the Faculty of Dentistry of HKU (ranked No. 1 dental school in the World in 2016) developed this MOOC to provide a world-class quality, unbiased, evidence-based and clinically-oriented course in this discipline.
What are the contents covered in the course?
The MOOC includes 5 modules and runs over a period of 5 weeks. We will begin the journey of Implant Dentistry by exploring how discoveries in biology and technological developments lead to the current practice of dental implants. Then, we will examine clinical cases, diagnose our patients' needs and expectations and learn the principles of treatment planning. We will learn step-by-step surgical procedures for placing implants and various restorative techniques, directed by current evidence and best practices. Finally, we will investigate major threats and complications of implant procedures and ways to ensure successful treatments and long serving implants.
Listen to our students and find out how they like our course!

The Logo
The Logo of Implant Dentistry MOOC features the joining of an implant screw and a scholar hat, signifying the importance of a good education in oral implantology. The four colours of the logo are based on the four colours of blue, green, gold and red of HKU's coat of arm, following the university's spirit to manifest virtue and to investigate things.
Sneak Previews
| | | |
| --- | --- | --- |
| How to become an Implant dentist | Minimally Invasive Surgery | Micro Surgery Instruments |
| The 3 main pathways | Suture Techniques | Implant Supported Provisional Restorations |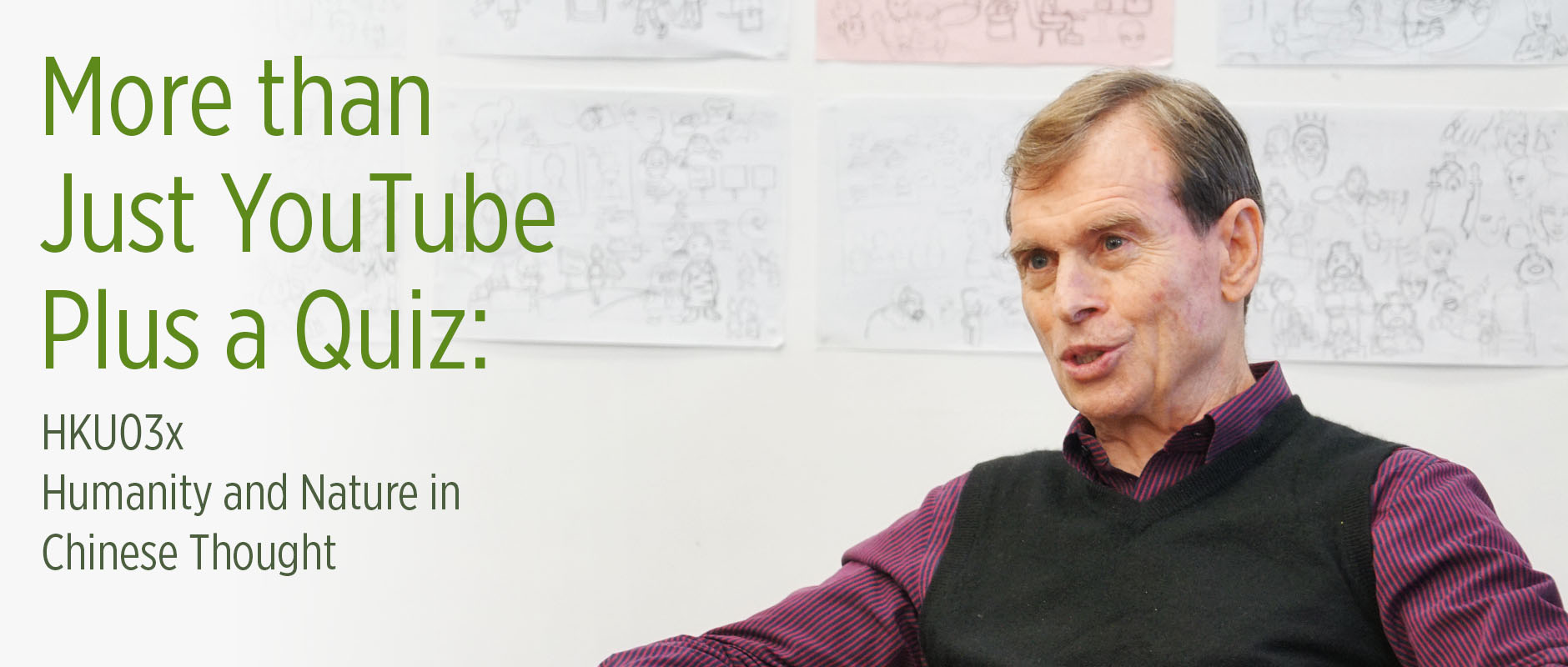 We believe that online courses are more than just YouTube videos plus a quiz. In building courses online, we endeavour to create the most integrated and personal learning experience for our learners.
In this age of information explosion, with numerous education resources available already, why would somebody care to be involved in a MASSIVE open online course (MOOC) through participation in the discussion forum? Ms. Karen Carlson, an enthusiastic MOOCer and a star learner in the course HKU03x Humanity and Nature in Chinese Thought, is kind enough to share with us her thoughts. To Karen, one of the best things about HKU03x is having an instructor who is "extraordinarily involved" in the course from the start. Discussion with the teaching assistant, Catherine, also prompts her to think further and ask questions on issues such as whether it is possible to have a morality that is not imposed from the outside.
The course instructor Professor Hansen's ownership, together with the active involvement of teaching assistants and fellow learners, are great motivations. Without instructor ownership, a course tends to turn into just "YouTube plus a quiz", which is hardly a good class. "A class is far more of an overall experience where everything is integrated," said Karen, and this is exactly what we believe.
While we are flattered to receive Karen's positive comments, it is also our pleasure to meet and greet our MOOC learners. To us, producing a MOOC is not just about uploading videos and quizzes, but is also about connecting with learners from all around the world and building an online learning community. We don't just teach. We care. Contact us if you have anything to share about your learning experience in HKU MOOCs.
Further reading
Take a look at Karen's blog for her deep reflections on our course and other MOOCs.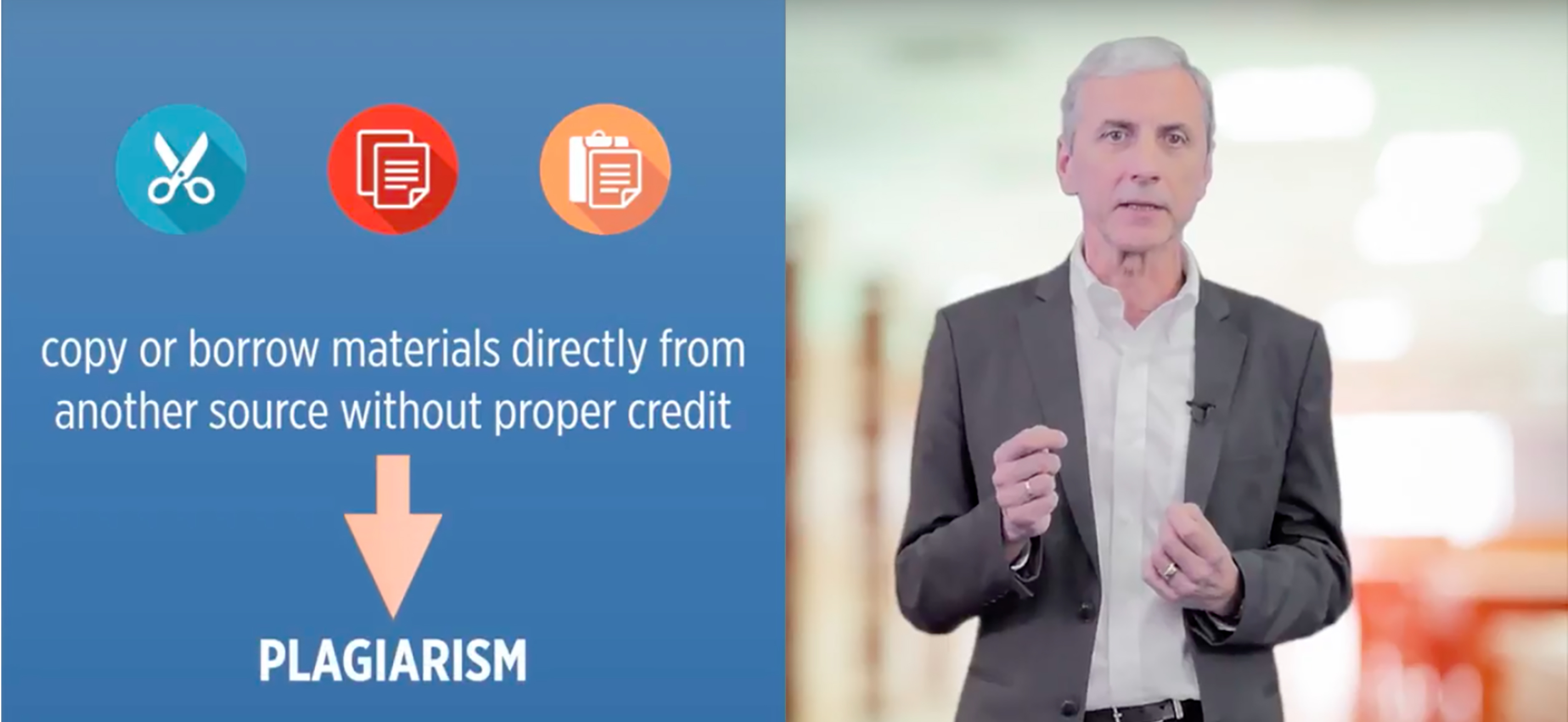 The following news might be quite useful for our freshmen and graduating class.
TELI x The Libraries: A project on Information Literacy and Academic Honesty
As a university student, you might be turning in 20-30 pieces of academic writing in a year from short reports to term papers. That could be quite daunting, especially for freshmen. TELI has teamed up with The Libraries to bring our students some tips and resources on improving your writing on these aspects:
Avoiding plagiarism
Doing citations properly with time-saving tools
Checking for originality with Turnitin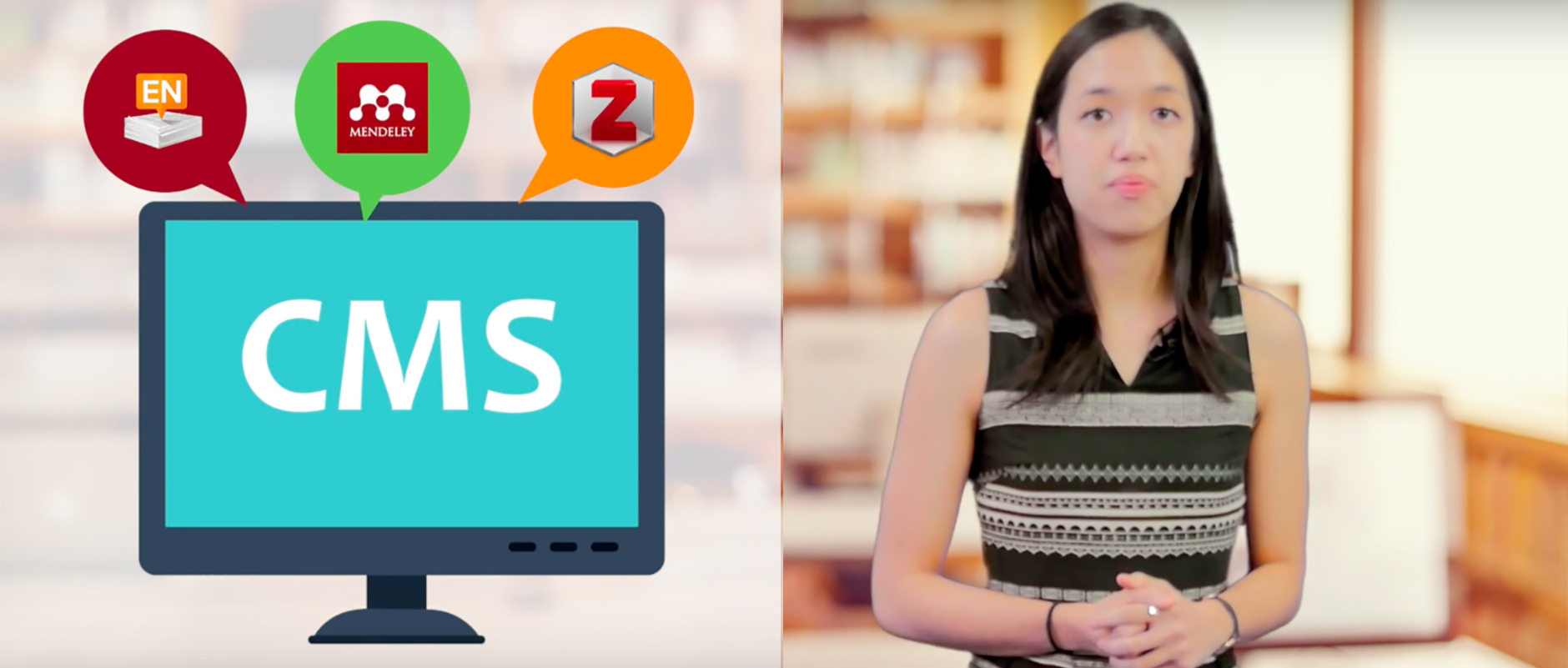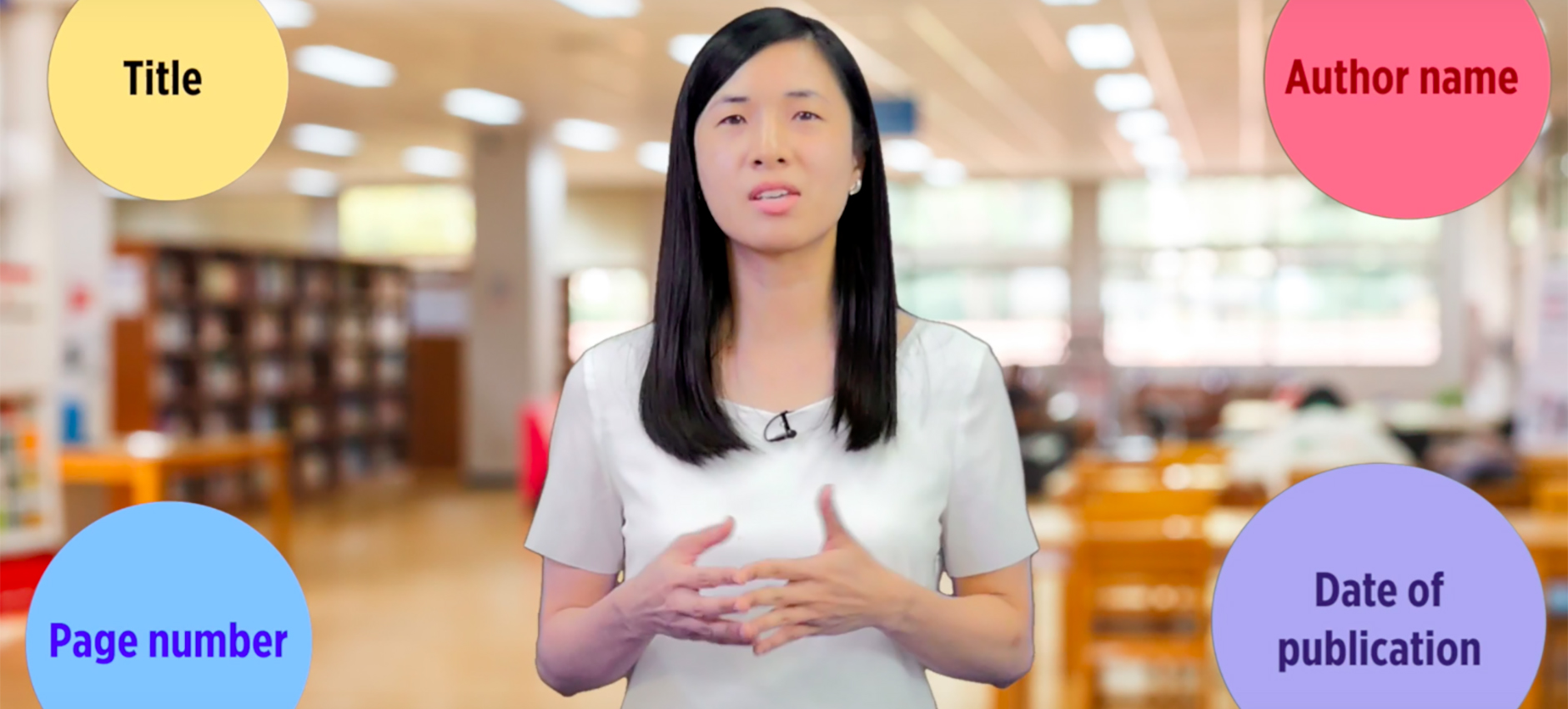 Please visit the playlist here to find out more. Our librarians will also conduct several face-to-face sessions with students in selected Common Core courses to dig deeper on information literacy skills. Get ready with your questions, and let's be stronger writers together!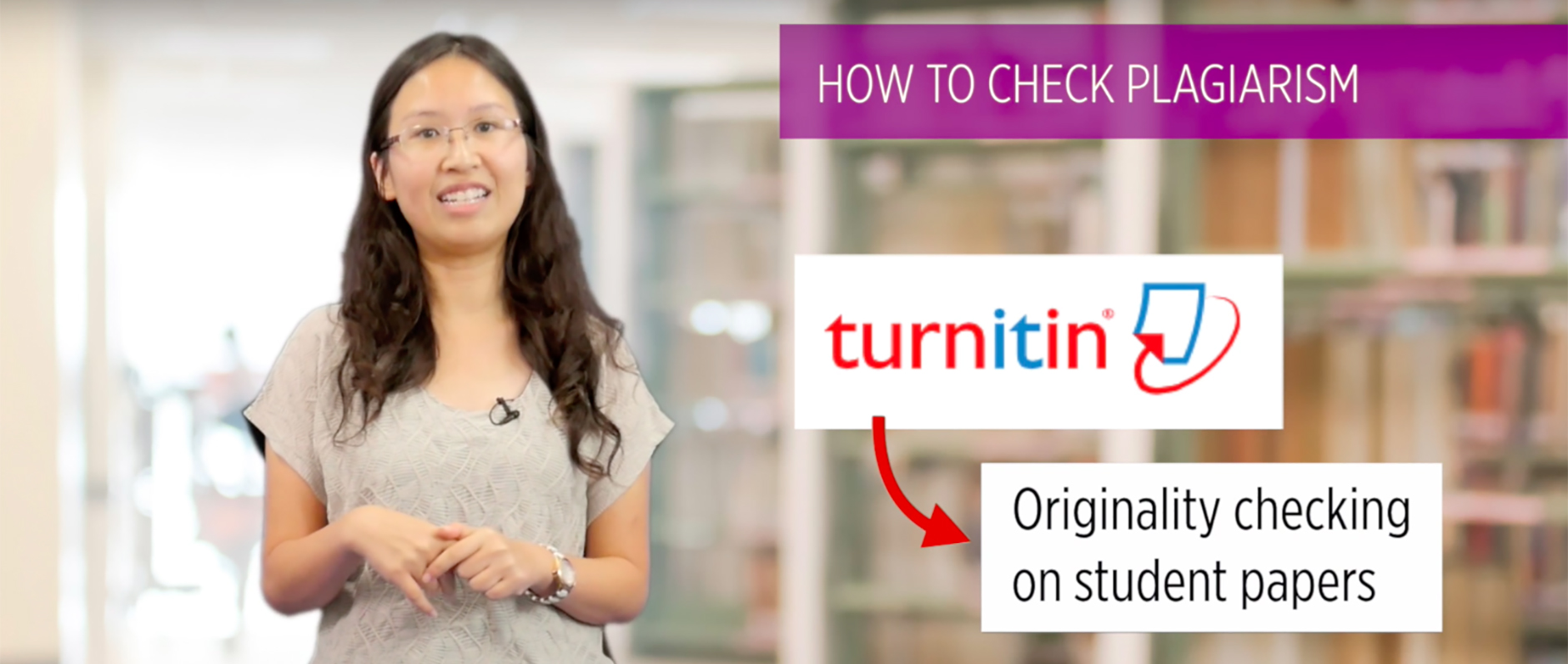 TELI x CEDARS: CRE & BLT online module
For those who are making plans for life after HKU, and have applied for the HKSAR Government Common Recruitment Examination and Basic Law Test in October, you may now join our online module developed in collaboration with CEDARS to get familiarized with the various types of tests. Overview of the test structure, useful tips on preparation and sample questions with adaptive hints are provided.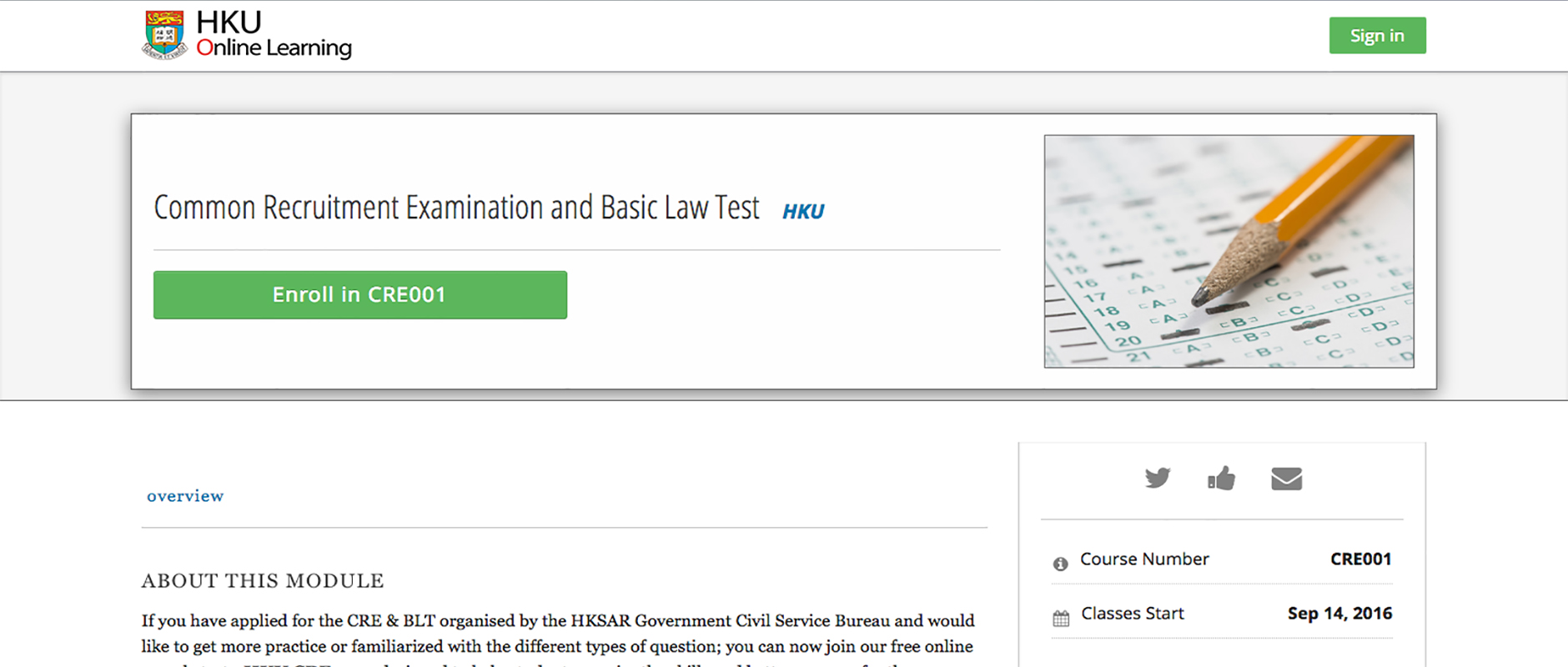 To register for this online module, please log onto:
https://learning.hku.hk/courses/course-v1:HKU+CRE001+2016/about
Good Luck!
We are welcoming our incoming class and returning students with technology vibe!
Artificial Intelligence as a Service: Free Text Analysis Tools
By courtesy of IBM, we are making available two simple tools for text analysis:
(1) Personality Insights, which uses linguistic analytics and personality theory to infer attributes from a person's unstructured text; and
(2) Tone Analyzer, which uses cognitive linguistic analysis methods to measure the emotional tone in text.
They are ready for your use on our platform. Please sign in with your HKU Portal ID to gain access. For students, these tools might be helpful for refining write-ups such as term papers and job application letters. Teachers might want to think about how these tools could be incorporated in their courses. Feel free to make good use of them. In fact, over 200 have already signed up.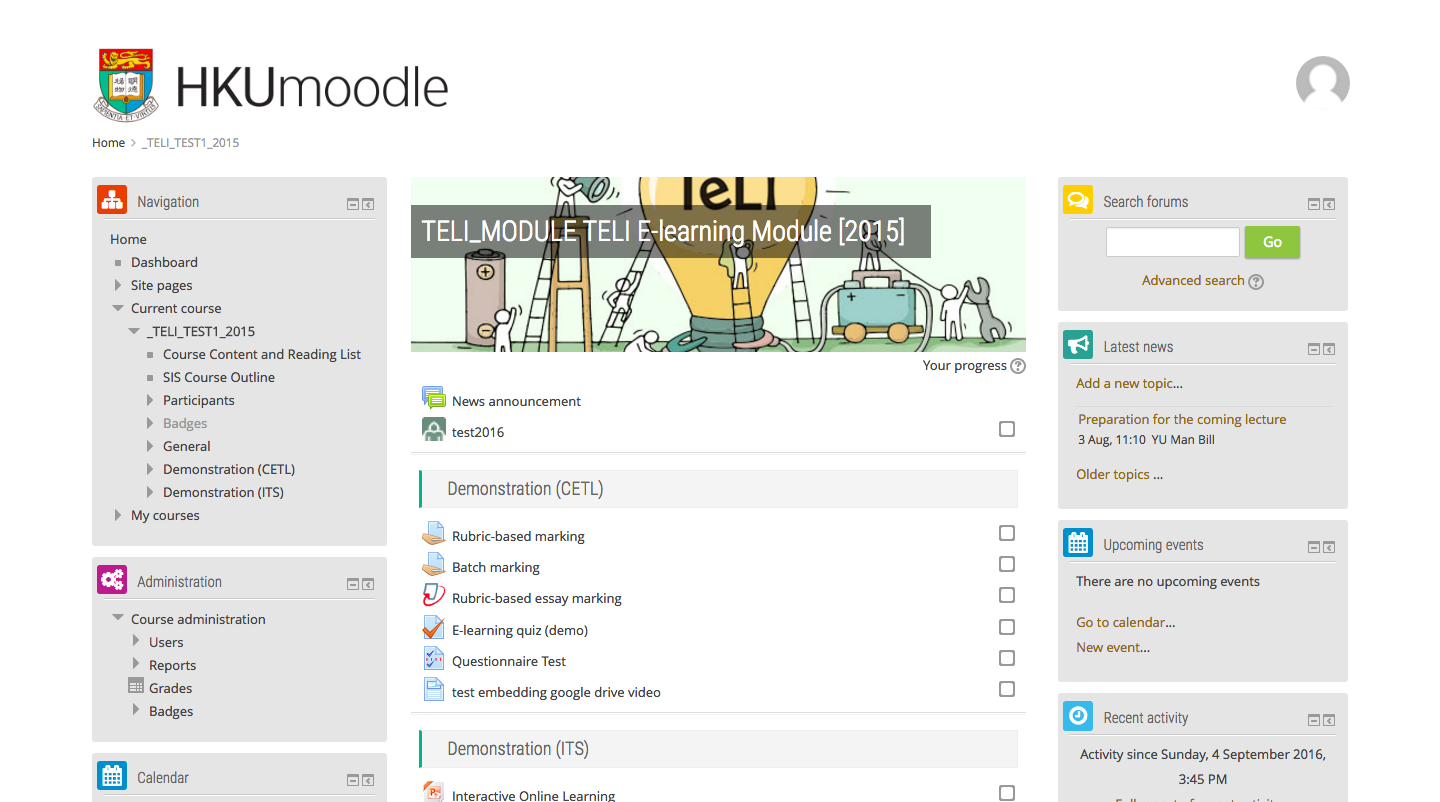 Moodle looks So Different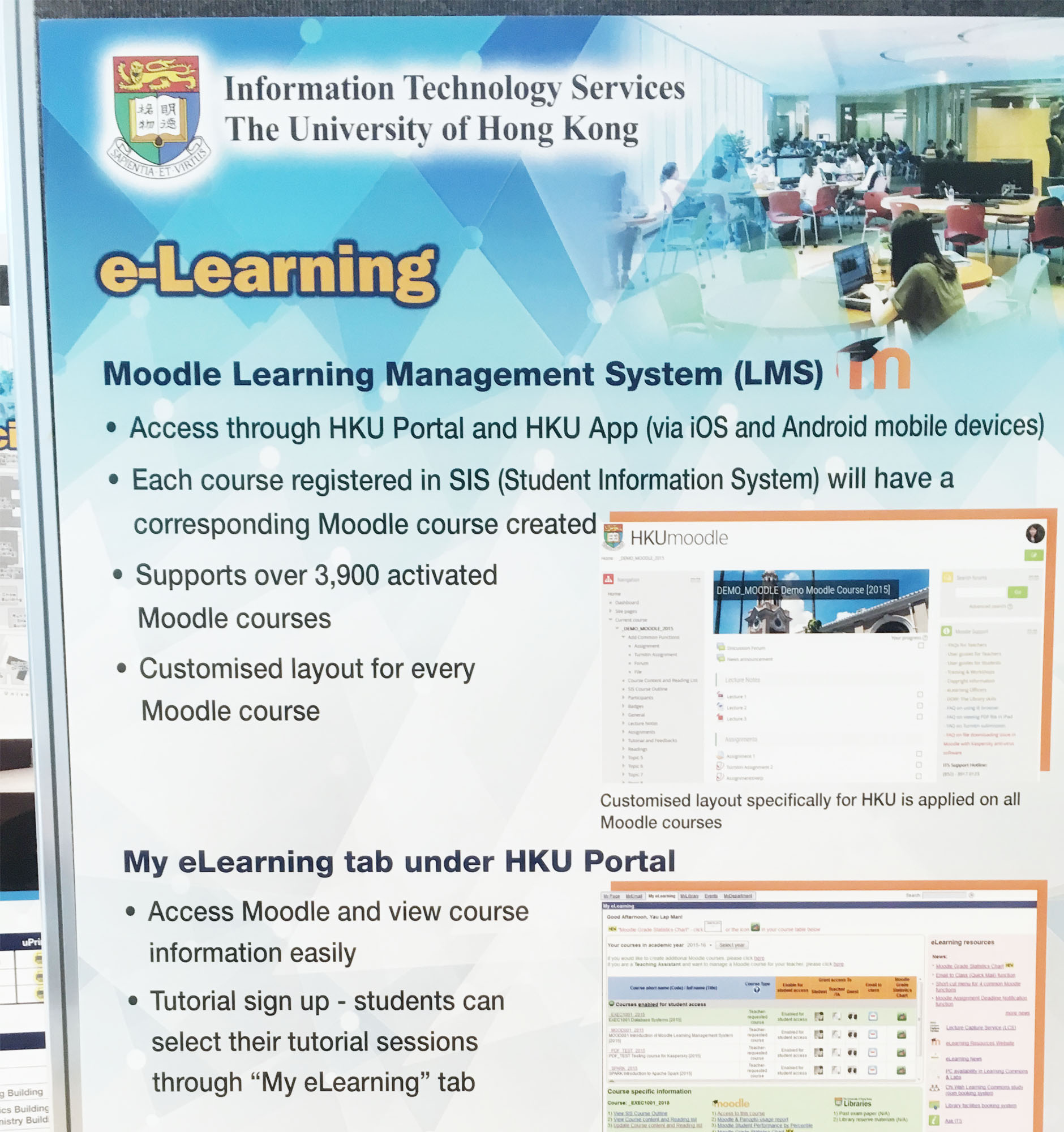 Aesthetics is very much on our mind when we design online learning experience. That's why our developers and designers have been working very hard with the E-learning Team of our Information Technology Services to make changes – big and small – to improve your Moodle experience.
A lot of you might have realized that our Moodle had a facelift – everything is (slightly) cleaner and clearer now, don't you think? Some of our students noticed the change, and sent us comments and feedback – most of them are related to how much information should be shown on a single page, and how little tricks like sorting and searching might help them to locate a particular course. We really appreciate students' input, and will continue to improve this learning management system.
Mentimeter – a web-based polling tool
It is one of our key missions is to introduce the latest technologies for effective learning and teaching.
In the previous academic year, we have been facilitating the use of an anonymous polling tool, Mentimeter, in some courses (sample cases are here). In view of the positive comments received, we will continue to provide support for free trials this year, as well as technical advice in case Departments/Faculties want to purchase their own licenses.
You may contact us through enquiry@teli.hku.hk for arrangement. Enjoy!