Teaching and Learning @ HKU
Teaching Development Grants (TDG)
Applications for Teaching Development Grants (TDG) 2016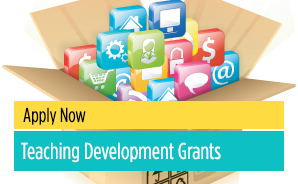 Applications are now invited for the Teaching Development Grants (TDGs). TDGs are intended to support projects and activities that will have an impact on the strategic development and promotion of Teaching and Learning. For priority areas and other details, please refer to Vice-President and Pro-Vice-Chancellor (Teaching and Learning)'s invitation circular, amended on September 7, 2016 for a minor change to the teaching relief provision for academic-related staff with main responsibility in teaching (document 60/216 amended, URL below):
http://intraweb.hku.hk/reserved_2/cdqa/doc/TDGS/TDG_2016/TDG_List_A_amended.pdf
Applications should be submitted to Ms. Synthia Chau, Secretary, Teaching and Learning Quality Committee, c/o Curriculum Development and Quality Assurance Section, Registry. TDG applications will be processed in batches according to the following cut-off dates in 2016:
1st round – Wednesday, April 13, 2016
2nd round – Friday, October 14, 2016
3rd round – Friday, December 30, 2016
Enquiries may be directed to
Ms. Chau
or
Ms. Julie Lau
.
---
Progress & Final Report Forms
Completed forms should be sent to Ms. Synthia Chau of CDQA. Enquiries may be directed to her at
schau @ hku.hk
or 2859 2440.
Completed TDG Projects
(Last updated: Feb 2017)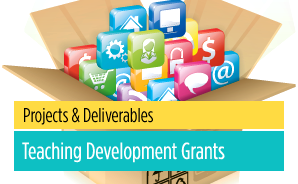 Academic Advisory System
Assessment
Common Core Curriculum
Curriculum Design and Pedagogy
Diverse Learning Experience
Experiential Learning
IT in the Curriculum and e-learning
Language Issues
Outcomes-based Approach to Student Learning
Student Learning Experience and Surveys
Capstone Experience
Professional Development
Internationalisation
Latest Projects