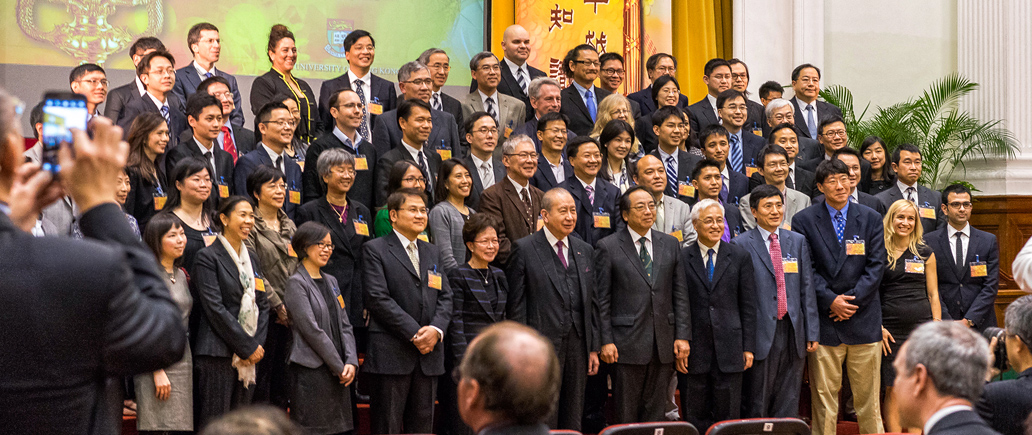 Congratulations to all winners!
Teaching Excellence Awards 2013


Outstanding Teaching Award and Outstanding Teaching Award (Team)
for Excellence in Teaching & Research 2013 Presentation Video by
---
Outstanding Teaching Award (OTA) Individual Award

Professor Wing-sum Cheung
Department of Mathematics, Faculty of Science
I teach from the perspective of the students. I would give timely motivation on what they are going to learn and why they are learning the materials. From time to time, I would also give a bird's eye view of where the subject is within mathematics and sometimes even beyond mathematics.
Read on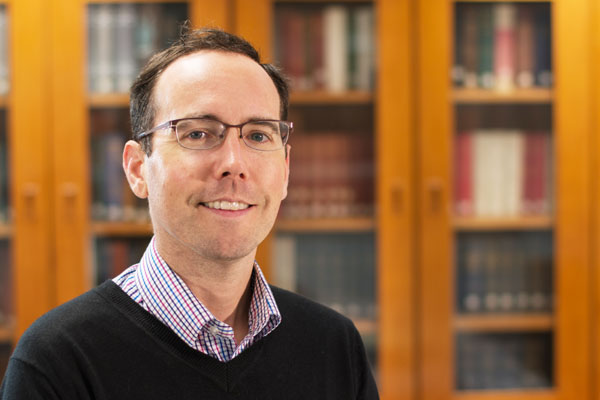 Dr. Cole Roskam
Department of Architecture, Faculty of Architecture
The idea that teachers must demonstrate a passion, not only for the learning of others, but for learning from others, forms the foundation of my teaching philosophy.
Read on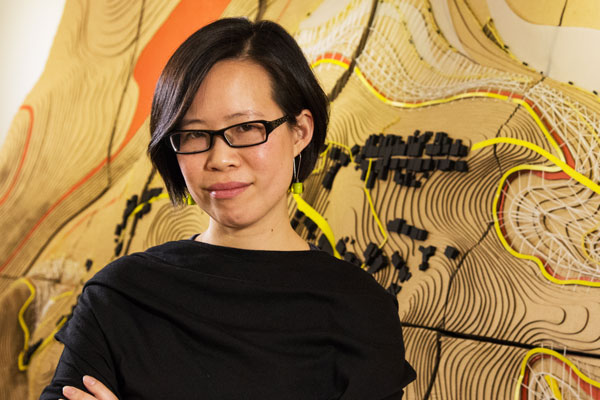 Ms. Dorothy S.W. Tang
Department of Architecture, Faculty of Architecture
While it is important to set students up for success in the classroom, I believe that unsuccessful attempts are equally rewarding. Perhaps students should not be evaluated by the success of their final projects, but rather the process in which they set up the problems and execute solutions.
Read on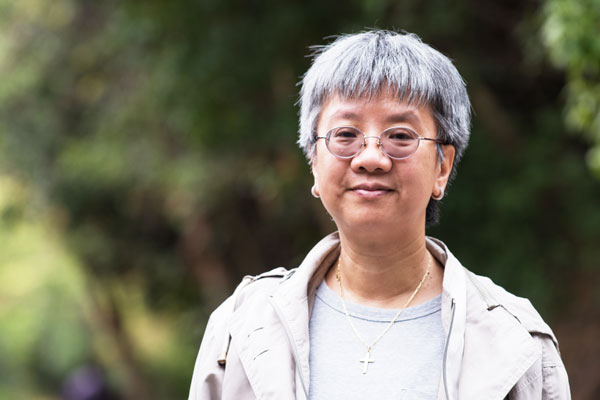 Dr. Tammy Y.L. Kwan
Faculty of Education
I strongly believe a teacher of excellence and a genuine professional, in addition, needs to be proactive in taking up leadership roles and possesses the courage to try innovative practices in both teaching and curriculum design. In my words, this is to get myself out of the comfort zone and explore into new round.
Read on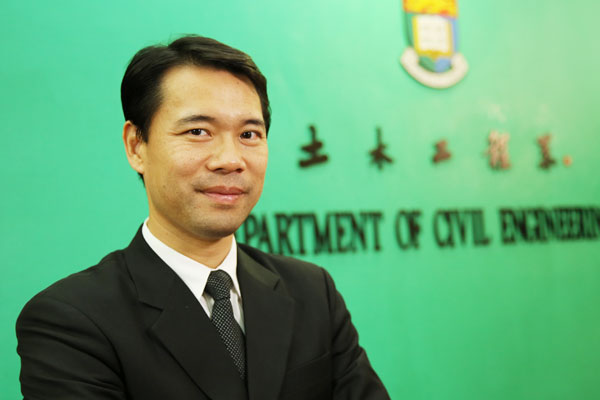 Dr. Kaimin Shih
Department of Civil Engineering, Faculty of Engineering
I like to encourage my students to be innovative and ambitious in pursuing every dream in their lives – there can be miracles, when you believe – and, of course, that includes our common goal of a sustainable environment.
Read on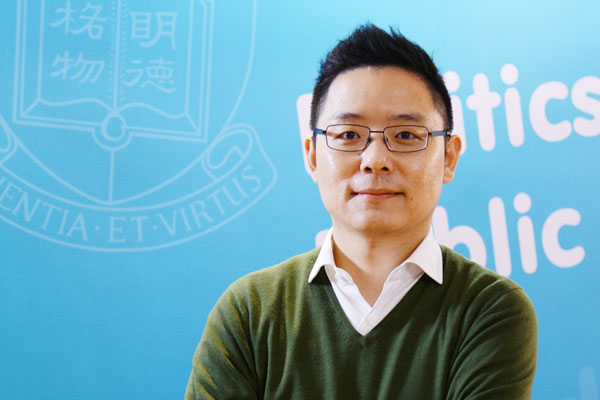 Dr. Xiaojun Yan
Department of Politics and Public Administration, Faculty of Social Sciences
In my view, teaching is a transformative and conversational process, which affords an opportunity to inspire and empower and to learn, both for ourselves and our students.
Read on
---
Outstanding Teaching Award (OTA) Team Award
Professor Li-chong Chan (Leader), Dr. Julie Y. Chen, Dr. Janice W.H. Tsang
Li Ka Shing Faculty of Medicine for
A Medical Humanities Core Curriculum: Engaging Medical Students Through Experiential Learning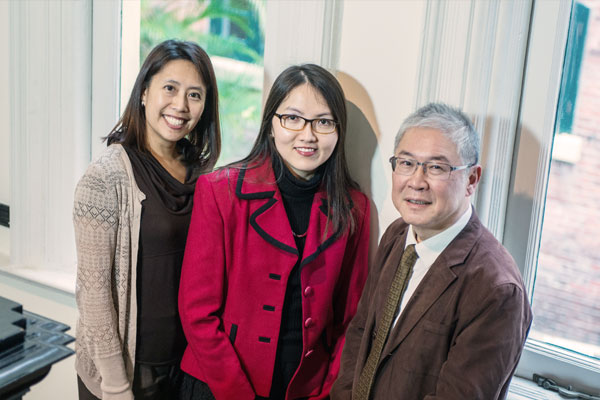 We believe that innovations in pedagogy i.e. curricula design and innovation, new formats of teaching, learning and assessment should not only drive our students to gain the capacity for greater awareness, self-reflection and transformation but also lead students to 'connect the dots' between disparate pieces of information which may appear to be unrelated and promote critical thinking to bring clarity to issues or conditions that appear uncertain or ill-defined.
Read on
---
Faculty Teaching Awards
Faculty of Architecture
Faculty of Architecture Teaching Award
Professor Rebecca CHIU Lai Har
Professor, Department of Urban Planning and Design
Dr. NG Fung Fai
Associate Professor, Department of Real Estate and Construction

Faculty of Arts
Faculty Teaching Excellence Award
Dr. Carl Roland VOGT
Assistant Professor, School of Modern Languages and Cultures

Faculty of Business and Economics
Faculty Outstanding Teacher Award (Undergraduate Teaching)
Dr. Olivia LEUNG Shek Ling
Principal Lecturer, School of Business
Professor Richard Yue Chim WONG
Chair of Economics, Philip Wong Kennedy Wong Professor in Political Economy, School of Economics and Finance

Faculty Outstanding Teacher Award (Taught Postgraduate Teaching)
Dr. Gilbert WONG Yao Yee
Associate Professor, School of Business
Dr. Matthias BUEHLMAIER
Assistant Professor, School of Economics and Finance

Faculty of Dentistry
Outstanding Teacher Award
Dr. Michael George BOTELHO
Clinical Associate Professor, Faculty of Dentistry

Faculty of Education
Faculty Outstanding Teaching Award – Individual
Dr. Cheri CHAN Yu Yan
Lecturer

Faculty Outstanding Teaching Award – Team
Dr. Loretta HO Man Wah (Leader)
Assistant Professor
Dr. Eva CHAN Suk Ying
Lecturer
Mr. Wong Ka Lok
Lecturer


Faculty of Engineering
Individual
Dr. SHIH Kaimin
Associate Professor, Department of Civil Engineering
Dr. CHUI Chun Kit
Teaching Consultant, Department of Computer Science

Team
Dr. Wilton FOK Wai Tung (Leader)
Principal Lecturer, Department of Electrical and Electronic Engineering
Professor B. YOUNG
Professor, Department of Civil Engineering
Dr. Philip PONG Wing Tat
Assistant Professor, Department of Electrical and Electronic Engineering
Dr. WU Yik Chung
Associate Professor, Department of Electrical and Electronic Engineering
Dr. Alfred YU Cheuk Hang
Research Assistant Professor, Department of Electrical and Electronic Engineering
Dr. LUI King Shan
Associate Professor, Department of Electrical and Electronic Engineering
Dr. Vincent TAM Wai Leuk
Principal Lecturer, Department of Electrical and Electronic Engineering
Dr. George WONG Chun Kuen
Teaching Consultant, Department of Civil Engineering

Faculty of Law
Faculty Outstanding Teaching Award
Dr. Shahla ALI
Assistant Professor, Department of Law
Dr. GU Weixia
Assistant Professor, Department of Law
Ms. Vandana RAJWANI
Senior Teaching Consultant, Department of Professional Legal Education

Li Ka Shing Faculty of Medicine
Faculty Teaching Medals
Dr. CHIN Weng Yee
Assistant Professor, Department of Family Medicine and Primary Care and Institute of Medical and Health Sciences Education
Dr. David LAM Chi Leung
Assistant Professor, Department of Medicine

Faculty of Science
Award for Teaching Excellence
Professor Aleksandra DJURIŠIĆ
Professor, Department of Physics

Faculty of Social Sciences
Social Sciences Outstanding Teaching Award
Dr. Travis KONG Shiu Ki
Associate Professor, Department of Sociology
---