Teaching and Learning @ HKU
Capstone Experience and URFP
Capstone Experience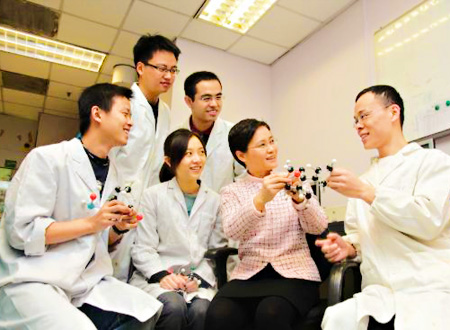 The capstone experience is one of the common learning experiences for all students in the new 2012 curriculum. It focuses on the integration and/ application of knowledge and skills that students have acquired throughout their undergraduate studies. The capstone experience, which is scheduled in the senior year(s) and carries a minimum of 6 credits, would be an integral part of the major programme or the "professional core" of professional curricula and a graduation requirement under the 4-year curriculum.
The capstone experience is student-driven, requiring students to take ownership and responsibility for the experience. Each major programme would decide, on the basis of the specific aims of the programme/ curriculum and the needs of the students, the form of the experience and the number of credits it should accrue. The capstone experience commonly exists in the following forms:
Research project
Research paper
Thesis
Internship
Senior-level course(s)
Portfolio
For further details, please refer to documents 136/711 and 442/511.
Related documents (HKU portal required)
Recent Senate Resolutions on Undergraduate Curriculum (document: 136/711)
Capstone Experience (document: 442/511)
---
Undergraduate Research Fellowship Programme (URFP)
The URFP is a prestigious programme aimed to enhance students' learning experience and to nurture the next generation of researchers/ scholars. It offers opportunities for academically outstanding undergraduate students to undertake research under the guidance and supervision of academics who have a strong research track record and experience in training research postgraduate students. Students enrolled in the URFP are required to undertake a research study. If research internship forms an essential part of the research study, the enrolled students will be considered for awards for undertaking such research internships locally, in the Mainland or overseas.
Students generally enrol in the URFP in their final year of study. Flexibility is provided for cases with strong research interest and potential that are identified earlier than the final year. All students enrolled in the URFP will be required to produce a research deliverable, e.g. dissertation, research paper, etc. for assessment.
The URFP participants are eligible to enrol in specified postgraduate courses. Successful completion of the URFP will be recorded in the students' transcripts, and those who perform well under the URFP will be considered for early admission to research postgraduate programmes of the University.
Learn more