Learn more and Download the Presentation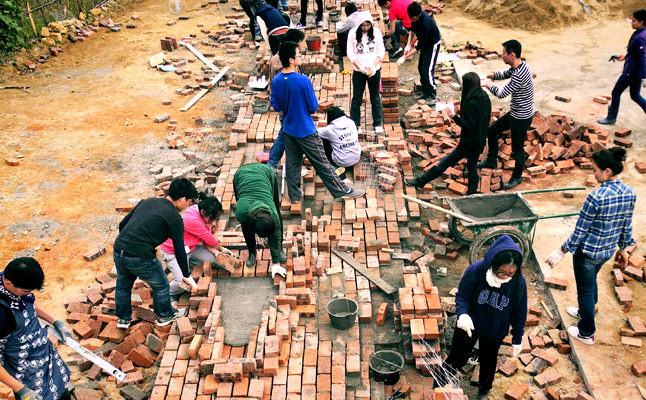 The Gallant Ho Experiential Learning Centre (GHELC) seminar series offers faculty members valuable information on experiential learning, providing fundamentals of various key components of experiential learning, its practice and implementation. Through these seminars, the benefits for faculty members will be: intellectual stimulation; developing working relationships, especially interdisciplinary relationships; building a greater sense of intellectual community; learning new teaching and research methods; and learning about new opportunities.
Title: Academic-Community Partnership in Supervising Student Learning
Date: 14 May 2013 (Tuesday)
Time: 12:30 p.m. – 2:00 p.m.
Venue: Run Run Shaw Building Room321, The University of Hong Kong
Speaker: Mr. John Lin (Faculty of Architecture, HKU)
Abstract
Experiential learning involves collaborative, reflective investigation of real-world issues from a variety of personal, social and disciplinary perspectives. Discussion will focus on the problem-solving strategies, and determine how to deal with challenges that arise when using experiential learning as a teaching and learning pedagogy. The seminar will introduce the Design Studio for Year 1 Architecture undergraduate students, which involves the design of a public space culminating in a one-week construction project in Conghua Village in Guangdong, China.
About the Speaker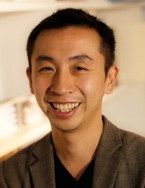 John Lin is an architect based in Hong Kong and currently an Assistant Professor at The University of Hong Kong. He was born in Taiwan and immigrated to the US. After studying in both the Art and Engineering programs at The Cooper Union in New York City, he received a professional degree in Architecture in 2002. His current research concerns the process of urbanization in rural China with a focus on the sustainable development of Chinese villages. His current projects include the design of several school buildings, a village community center, a hospital and a sustainable house prototype in China. Located in rural areas of Shaanxi, Jiangxi, Guizhou, Hainan, Hunan and Guangdong provinces they integrate local and traditional construction practices with contemporary sustainable technologies. The projects coordinate between Chinese and Hong Kong universities, education bureaus, ministries of construction, and local governments along with NGO's and charity organizations. His research and work has been published widely and exhibited in various places including the Architecture Park (Kolonihaven) at the Louisiana Museum of Modern Art in Copenhagen 2004, the Hong Kong & Shenzhen Bi-City Biennale of Architecture and Urbanism 2007 and 2009, the Beijing Architecture Biennale 2008 and at the Venice Biennale of Architecture 2008 and 2010. He has received two AR Awards for Emerging Architecture in 2009 and 2010 for his Qinmo Village School and Taiping Bridge Renovation projects. He has taught previously at the Royal Danish Academy of Fine Arts, School of Architecture and The Chinese University of Hong Kong. He is the 2010 recipient of the Outstanding Teaching Award at The University of Hong Kong.
Registration
http://hkuems1.hku.hk/hkuems/ec_hdetail.aspx?guest=Y&ueid=22539
Should you have any enquiries, please feel free to contact Gallant Ho Experiential Learning Centre by email at ghelc@hku.hk