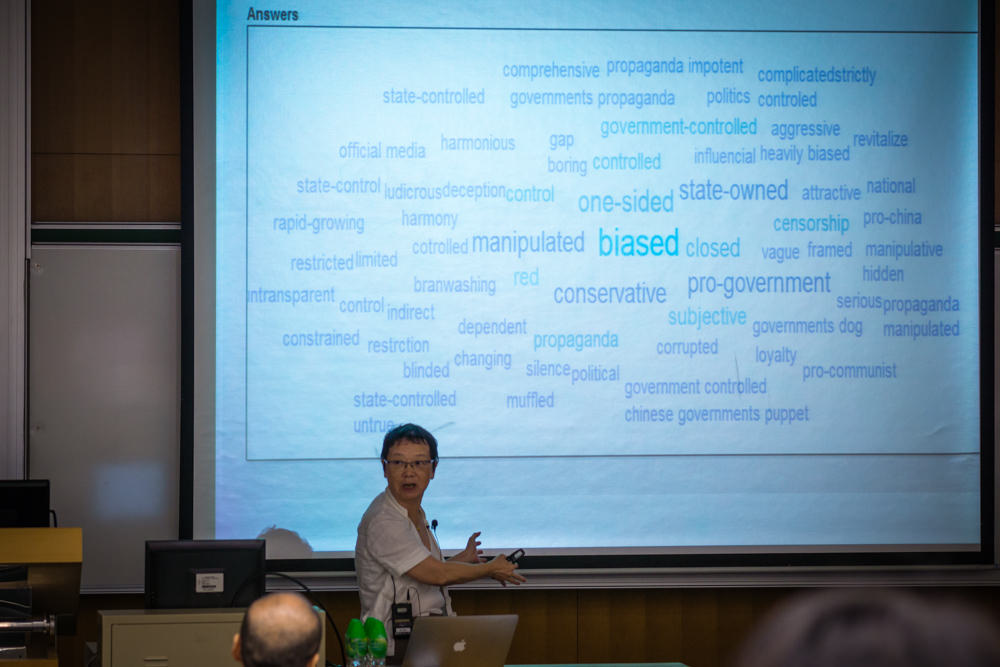 Facilitators:
Prof. Ying Chan, Director, Journalism and Media Studies Centre
Dr. Wilton Fok, Director, e-Learning Technology Development Laboratory, Department of Electrical and Electronic Engineering
Dr. Cecilia Chan, Assistant Professor, Centre for the Enhancement of Teaching and Learning
Date: 17 June, 2013 (Mon)
Time: 12:30pm – 2:00pm
Venue: Room 321, Run Run Shaw Building, HKU
Introduction
iClass is an interactive mobile learning system supported by the University Teaching Development Grant. Teachers and students can use their iPhones, iPads, Android smartphones and laptops, or any mobile devices to share ideas, conduct assessment and analyze the result in a class in real-time. It had been used in some courses in the Faculty of Engineering, Social Science, Medicine and Dentistry. iClass has shown effectiveness in engaging and providing opportunities for students to students; teachers to students interactions. In this workshop, Prof. Ying Chan will share the good practice of using iClass in her common core course for in-class assessment and interactive discussion. Dr. Wilton Fok will introduce the new features of iClass and demonstrate its operation.
In the workshop, you will learn:
How to share graphics and drawings in class?
How to share text based ideas and organized in different dimensions?
How to create different types of quiz: MC, fill-in-the-blank, matching and numerical answer?
How to use the built-in statistic tools to analyze the performance in question level, student level and class level?
How to collect and share audio? E.g. for oral presentation or debate.
Please bring your own devices: any laptop/smartphone/tablet PC run in iOS, Android/ Window.
For information on registration, please contact:
Ms Ivy Lai , CETL
Phone: 3917 8996; Email: laichun2@hku.hk.