Conference video: Change and Challenges debate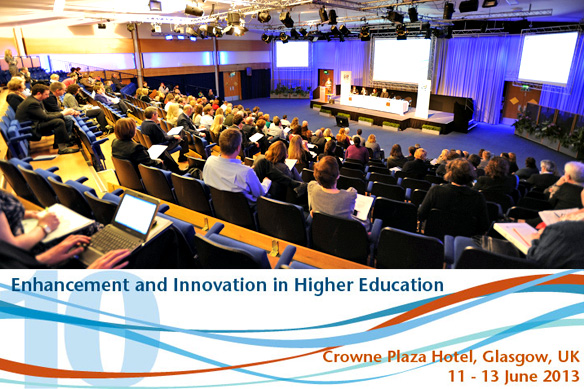 Professor Amy Tsui, Pro-Vice-Chancellor and Vice-President (Teaching & Learning), made a keynote presentation entitled "Re-imagining Undergraduate Education" at the "International Conference on Enhancement and Innovation in Higher Education: 10 years of Enhancing the Student Experience" organized by the Quality Assurance Agency (QAA) Scotland on June 11, 2013.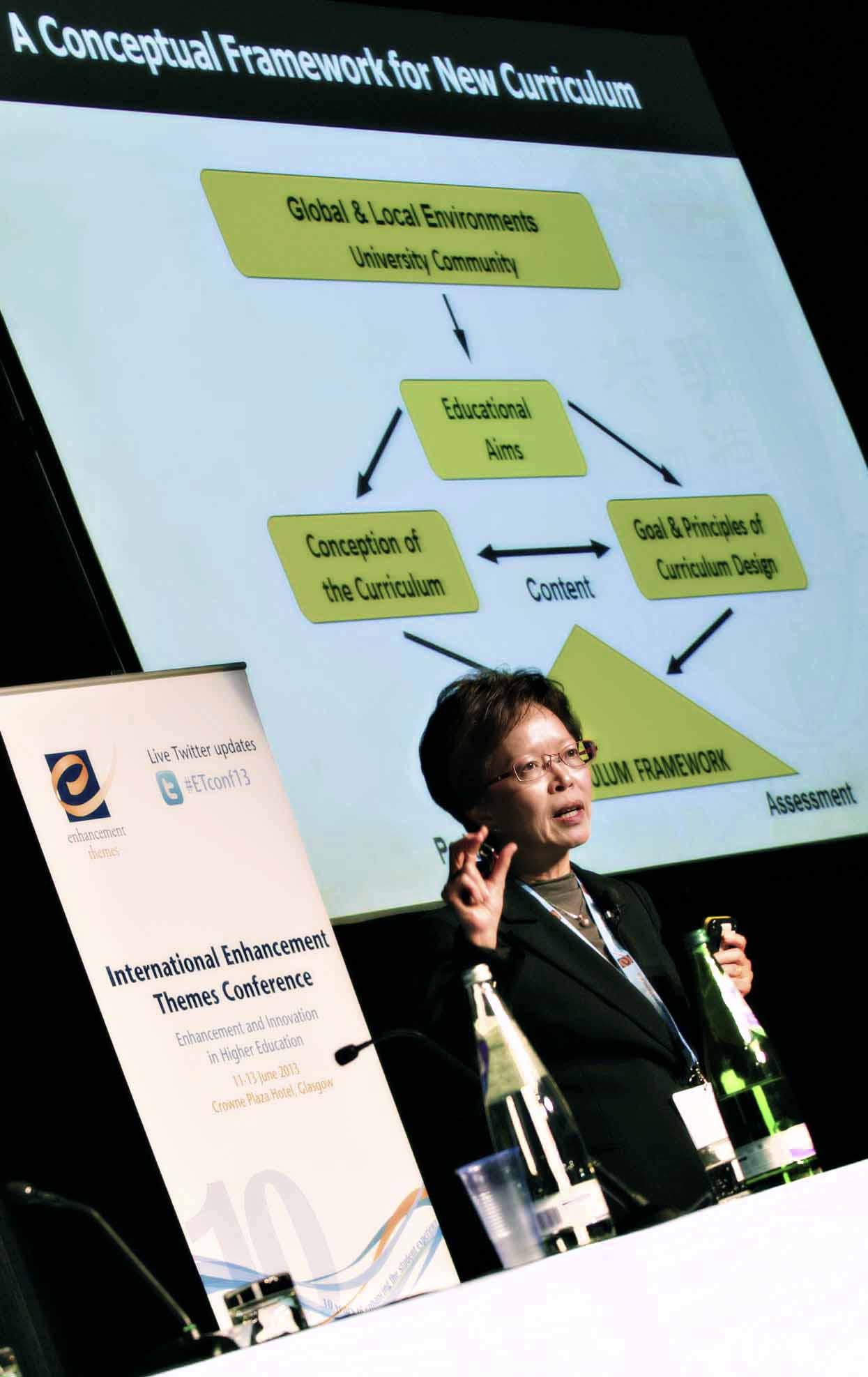 In her presentation, Professor Tsui outlined the journey of undergraduate education reform at HKU, what has been achieved and what challenges lie ahead. She also spoke on the centrality of learning from real life situations to develop students' knowledge, skills and values to bring about change for a better world.
The conference brought together over 500 delegates from 25 different countries, and was structured around a number of areas relating to enhancement and innovation in higher education, such as curriculum innovation, internationalisation of the curriculum, impact of national policy on quality enhancement, teaching postgraduate students and supporting enhancement through quality processes.
Keynote presentations and a selection of the conference materials are available on this website.