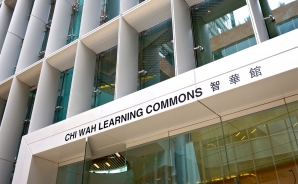 Message from Information Technology Services
Dear students and colleagues,
The Examination period of the first semester is upon us and we are pleased to announce the extended opening hours of Chi Wah Learning Commons as shown below:
Period of extended opening: Saturday 30 November 2013 – Saturday 21 December 2013
Extended opening hours for first floor: 8am – 6am (next day) Monday to Sunday
Opening hours for second floor (no change): 8am – 8pm Monday to Friday
Please note that the opening hours for the second floor will not change
* The Learning Commons is only accessible via the spiral staircase at the main entrance on G/F after 8:00pm when it is open. For those who have difficulty in accessing the Learning Commons via the staircase, please contact the Facilities Management Office at 3917 7717 for assistance.
Details of Chi Wah Learning Commons are shown at http://www.its.hku.hk/services/tl/lc/menu. Please send your enquiry or feedback by email to ithelp@hku.hk.
Mrs. Antoinette Kelly
Associate Director (Learning Environments)
Information Technology Services