Message from Medical Ethics and Humanities Unit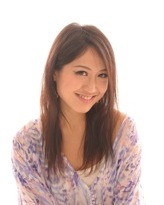 The Medical Ethics and Humanities Unit, Li Ka Shing Faculty of Medicine, is pleased to present a guest lecture series – Conversations and Connections.
Dr. Joyce Lai
HKU MBBS graduate and House Officer in Hospital Authority
Former Disneyland skater in Europe
"Chasing after my Dreams"
Date: March 21, 2014 (Friday)
Time: 10:30 AM – 12:00 Noon
Venue: Lecture Theatre 1, Cheung Kung Hai Conference Centre
William MW Mong Block, Faculty of Medicine Building, 21 Sassoon Road
---
Conversations and Connections is part of the core MBBS medical humanities curriculum. The topics link into the key themes of the curriculum: doctor and patient stories, history of medicine, culture spirituality and healing, and humanitarianism. This guest speaker series aims to delve into the diverse experiences and insight of those respected in and outside the practice of medicine to share lessons learned about medicine, life, and our own selves.
No registration necessary. All are welcome!
Up-coming Speakers
17-Apr-2014 Thursday 11:30-12:30 Dr David Siu