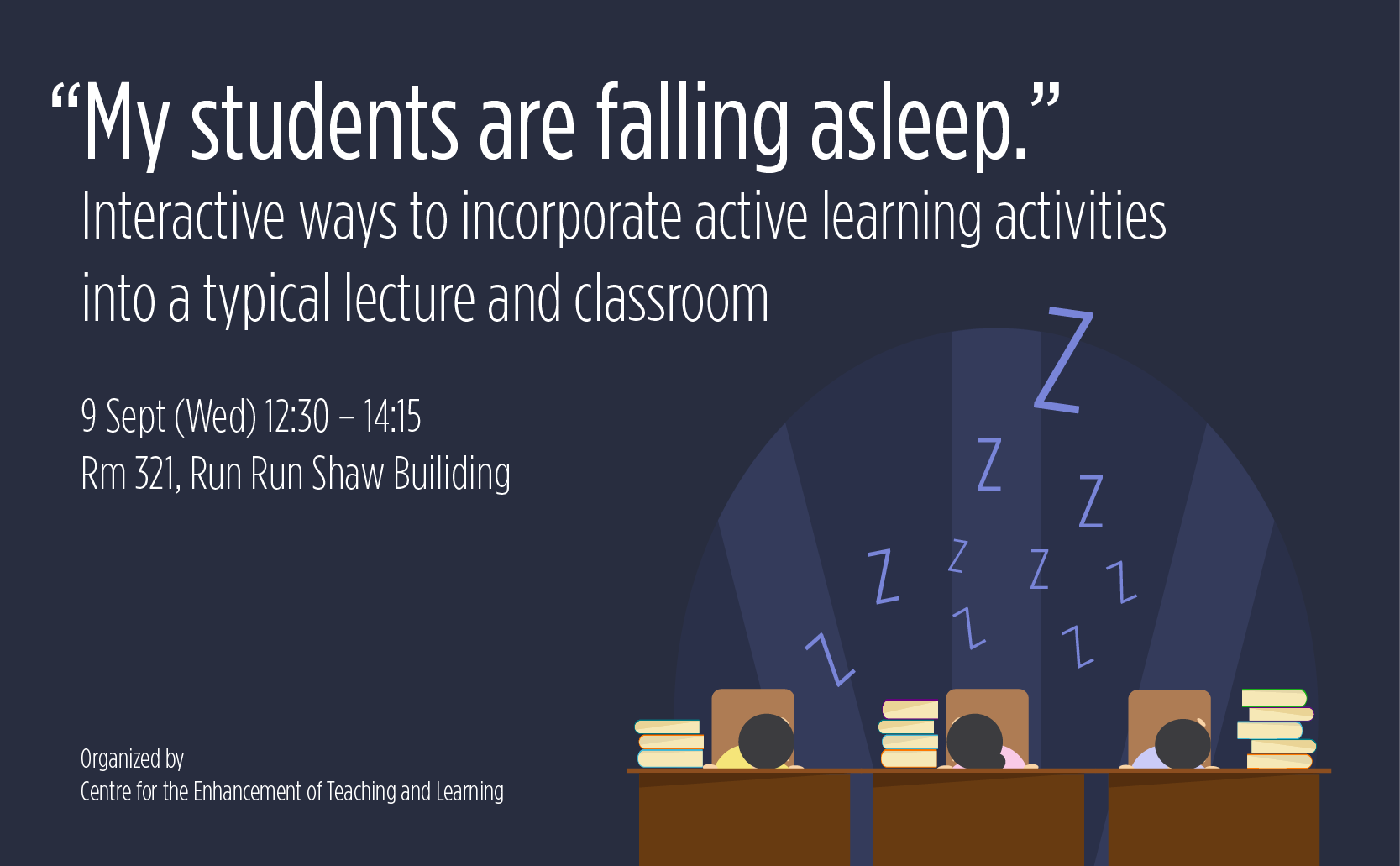 Organized by Centre for the Enhancement of Teaching and Learning (CETL)
Facilitator: Dr Cecilia Chan, Head of Professional Development, Associate Professor, CETL
Date : 9 September, 2015 (Wednesday)
Time : 12:30 pm – 2:15 pm [Sandwiches will be served with coffee and tea.] Venue : Room 321, Run Run Shaw Building
Abstract:
In this workshop, we will discuss how a lecture environment can be changed so that there are more interaction between students and teachers, and students and students. Practical examples and methods will be shared and demonstrated to motivate students in a lecture and classroom.
Dr Wilton Fok, Assistant Dean of Engineering, HKU, will also demonstrate the iClass mobile apps which was developed in HKU on how to facilitate teaching and learning in classroom.
About the Speaker:
Dr Cecilia Chan from CETL has been involved in the implementation of outcomes-based approach to student learning, assessment, feedback and technology enhanced learning pedagogies and tools. She provides consultations to faculty regarding the design and assessment of innovative educational research projects, grants and initiatives. She also leads, builds and supports faculty efforts to incorporate community to develop skills and knowledge related to the scholarship and assessment of teaching and learning.
Dr Wilton Fok from Department of Electronic and Electrical Engineering received his B.Eng degree in Electrical and Electronics Engineering from the University of Hong Kong in 1993. Dr Fok also received two other M.Sc. degrees in Industrial Engineering and Environmental Management from this University in 1996 and 1999 respectively. In 1998 and 2007, he also awarded a MBA degree and a PhD degree from the University of Cambridge and Renmin University of China respectively. Before joining the department, Dr Fok was the e-Business Development Manager of the E-Business Technology Institute (ETI) of the University of Hong Kong (HKU) and the Senior Business Development Manager of the ETI Consulting Limited (ETIC). He led a team to commercialize and transfer technologies in the area of IT and e-Business and other emerging technologies developed in the HKU to the industries.
---
For enquiries, please contact Ms Ivy Lai by email
laichun2@hku.hk
.