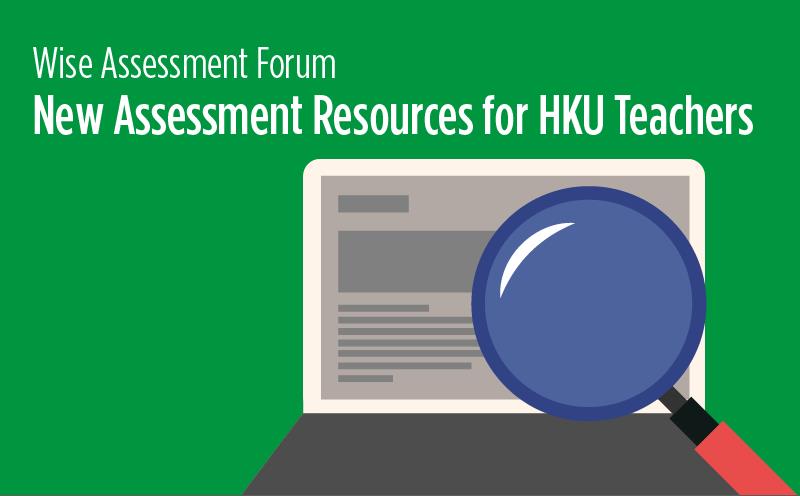 Organized by Centre for the Enhancement of Teaching and Learning
Dear colleagues
As you may know, assessment is one of the key themes for teaching and learning enhancement at HKU. I am therefore delighted to share with you some important new teaching and learning resources on the theme of assessment that the Centre for the Enhancement of Teaching and Learning (CETL) has been responsible for creating over recent months.
The resources on the newly-created "Wise Assessment Forum" website take the form of twelve wise assessment briefings (including local and international case examples), which we hope will help colleagues to enhance the design of assessment in their courses or programmes.
These wise assessment briefings are organised around four themes: assessment in the Common Core Curriculum, assessing experiential learning, understanding standards, and high-impact feedback. The resources have been created on the basis of a comprehensive literature review, interviews with a sample of HKU teachers and students, and advice from world renowned experts on assessment.
These new resources are tangible outputs from the Centre's on-going Community of Practice Project, which seeks to identify, surface, synthesise, and share effective teaching and learning practices across the University. They follow closely on the heels of three "Join-the-Conversation" events which were organised in the spring semester of 2014-15 and attracted over 160 participants from HKU, and other local and overseas universities to share and discuss their professional practices.
I invite you to visit the "Wise Assessment Forum" website (www.cetl.hku.hk/wise-assessment-forum/) to view and download these resources, which I hope you will find useful in your everyday teaching. I also welcome you to share your assessment designs with us at CETL so that we can keep our resources updated with the latest assessment innovations at HKU and spread wise practice in the area of assessment even further.
If you have any suggestions or queries in relation to these new resources, or teaching and learning more broadly, please feel free to contact my colleague Dr Tracy Zou at tracyzou@hku.hk.
Best regards
Professor Grahame T Bilbow
Director, Centre for the Enhancement of Teaching and Learning (CETL)
The University of Hong Kong