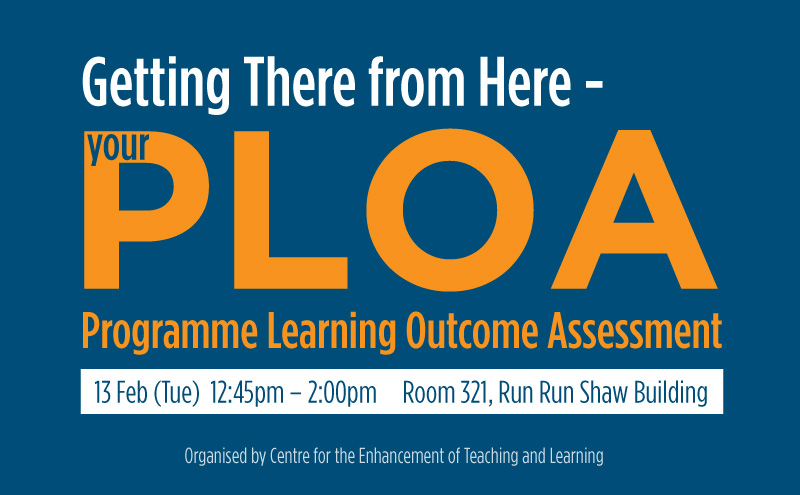 Organised by Centre for the Enhancement of Teaching and Learning (CETL)
Details of the workshop:
Date : February 13, 2018 (Tuesday)
Time : 12:45 pm – 2:00 pm
Venue : Room 321, 3/F, Run Run Shaw Building (Main Campus), HKU
Speaker : Dr. Cecilia Chan, Head of Professional Development, Associate Professor, HKU
Abstract
This workshop focuses on how to prepare the learning outcome assessment plan and report based on the University's expected guidelines. Academics and administrators are highly recommended to attend this workshop in light of the recent changes in the expectation of quality assurance and quality enhancement provision. We will explore some challenges and actions together in this workshop.
For information, please contact:
Ms. Noranda Zhang , CETL
Phone: 3917 4729; Email: noranda@hku.hk​