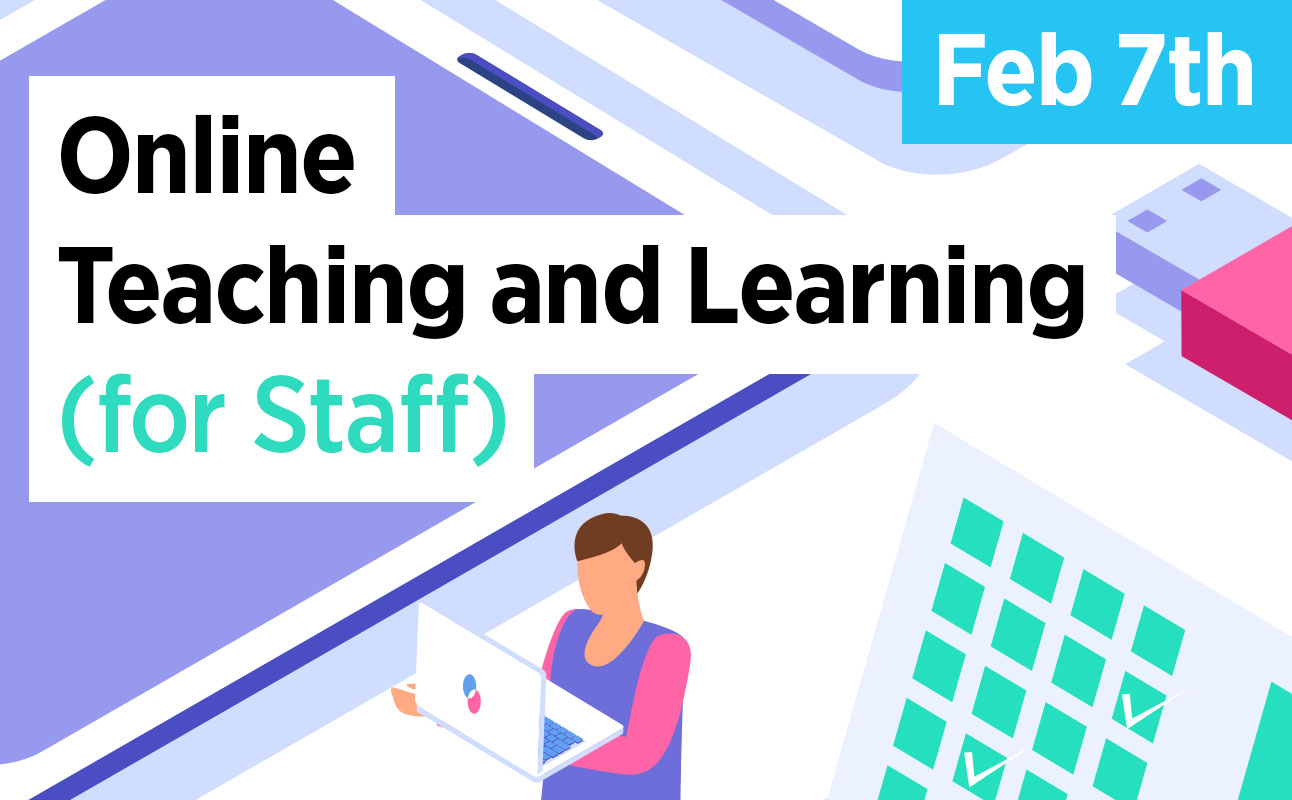 Dear colleagues
Update on Online Teaching and Learning Resources (February 7, 2020)
(Please also read our FAQs dated February 19, 2020.)
The HKU Learning Management System Moodle is our central online learning resource for course teachers and their students. Moodle supports teachers, course TAs, instructors and administrators to create flexible and engaging online learning content. Online support resources such as FAQs, user guides and short video tutorials to help teachers get started with Moodle are available:
The Panopto – Lecture Capture Service (LCS) and Zoom can both be used for lecture capture. Teachers are reminded to record the online lecture as far as possible so that students who cannot attend the real-time session can play back the video later on. In addition, students should be allowed the option of muting the mic and video function if they so wish.
ITS has upgraded the server capacity for video capture through Panopto. The Panopto recorder software can be downloaded from https://lecturecapture.hku.hk. If you face capacity problems with other platforms, Panopto is a good default option.
HKU has also secured a campus license with Zoom, a video conferencing service for use by staff and students. Zoom conferencing can be used for online meetings, classes, interviews, etc. Details are available at https://www.its.hku.hk/services/communication/conferencing/zoom. The Faculty of Education's guidelines are pasted at the end of this message.
Two DIY rooms in TIPS are configured for both Panopto and Zoom. All 159 centrally-timetabled classrooms and lecture theatres are configured for Panopto. Teachers may use these rooms for online lecturing. DIY rooms in TIPS can be booked online, and central classrooms can be booked with the Exams Office by sending an email to roombook@hku.hk or calling the hotline: 2859 2445. Please note that all classrooms originally assigned for undergraduate classes this semester have already been cancelled, so room availability is very good.
A series of TELI videos on how to use Panopto, Zoom and Moodle can be found here: https://hku.to/OnlineLearningFAQ
An e-learning quick start guide provided by TeLi can be found here: https://hku.to/elearn_quickstart
For ITS e-learning support, please email ithelp@hku.hk, or call 3917 0123 in office hours.
To advise on online T&L options, TELI colleagues offer individual online clinic sessions every working day. Teachers can contact Dr. Leon Lei or Dr. Tyrone Kwok for one-to-one consultation through WhatsApp. Their contact numbers are:-
Leon Lei: 9162 3384
Tyrone Kwok: 5964 8396
Leon and Tyrone will respond by text message for basic enquiries. They will create a one-on-one Zoom meeting for more complex enquiries. (How to join a Zoom meeting: https://youtu.be/vFhAEoCF7jg)
Below this message I'm resending for easy reference some information about online resources circulated to all colleagues in November 2019.
Renewed thanks to all. As ever, please drop me a line with queries.
Best wishes, Ian
Professor Ian Holliday
Vice-President (Teaching and Learning)
The University of Hong Kong
***
Extract from my email of November 15, 2019:
There is a good collection of e-resources (e-journals, e-books, etc) available for access online. Visit Find@HKUL (http://find.lib.hku.hk) or the Electronic Resources (https://libguides.lib.hku.hk/az.php). Teachers can set up a recommended resource list using ReadingList@HKUL (https://libguides.lib.hku.hk/readinglist). Ask-a-Librarian (Email: libis@hku.hk) if you have questions.
A one-stop resource page to support both asynchronous and synchronous online learning can be found at the University's Teaching and Learning website: https://tl.hku.hk/. Please check this page from time to time as we provide more updates over the next few days.
Some suggested online teaching and learning resources kindly provided by the Faculty of Education are listed below.
Synchronous: Hosting a live online meeting with students.
Asynchronous: Uploading pre-recorded videos to Moodle
For recording. The following tools allow you to record your own teaching.
For uploading to HKU Panopto and Moodle:
Tips:
Try a 1-2 minute test to check the video/audio quality before starting a full lecture recording.
Use a standalone microphone attached to your laptop/PC or earphones with microphones for better audio quality.
Keep the recording to a reasonable length or separate it into sections.