Important message from Professor Ian Holliday, Vice-President & Pro-Vice-Chancellor (Teaching & Learning)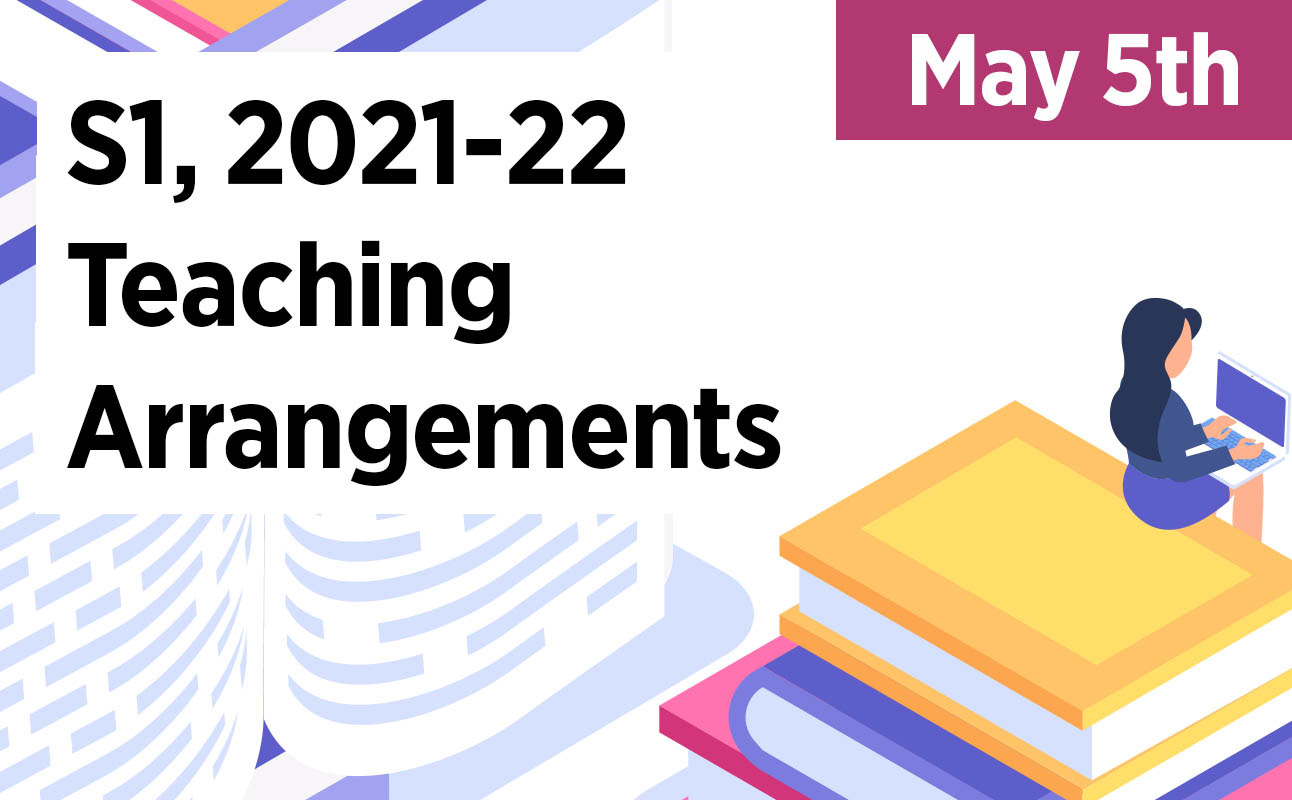 New TPG students for 2021-2022, please also read this announcement:
https://covid19.hku.hk/announcements/all/teaching/ugtpg/2021/07/10152
Dear colleagues and students
The public health situation in Hong Kong is improving. Barring another large outbreak in the city, we can plan for a wider range of on-campus and off-campus activities in the months ahead. I'm writing now about teaching arrangements in Semester 1 (S1), 2021-22.
Moving back to f2f
In S1 we will return to face-to-face (f2f) teaching and learning. This does not mean we will abandon all that we have gained from online teaching, for much of it has been good. It does mean we will again offer students the immersive campus experience that defines a student journey at HKU. Blended into our f2f classes will be online components designed to promote quality teaching and learning.
Lectures
Lectures will be delivered f2f unless there are strong reasons not to. On the one hand, public health protocols may impose capacity constraints that oblige us to keep some lectures online. On the other, teachers may wish for pedagogical reasons, such as a flipped classroom approach, to present their lectures online. We will provide students with detailed information through SIS.
Recording lectures
We will ask teachers to record all lectures, including those delivered f2f, and make the recording available on HKU Moodle, again unless there are specific reasons not to. Many students have told us how productive it is to engage with archived lectures at their own pace, and how helpful it is to return to lectures delivered earlier in the semester.
Tutorials, seminars, etc
Interactive sessions such as tutorials, seminars, laboratory work and clinical practice (and, indeed, some lectures with large participation components) will be delivered f2f.
End-of-semester examinations
In the past couple of years we have made extensive use of our OLEX platform for end-of-semester examinations. At the end of S1 we will minimize use of this platform and return as much as possible to proctored, onsite assessment in examination halls.
Academic student exchange
We intend to make a full return to academic student exchange in S1. We are working with our global partners to ensure both inbound and outbound students have the support they need to navigate diverse public health protocols in distinct jurisdictions around the world.
Remote learning
We do not expect to offer a full suite of remote learning opportunities to students in S1. Some teaching will be accessible online because that makes sense for both teachers and students. But it will not be possible for students to complete their S1 courses purely online.
Returning to Hong Kong
Teachers and students expecting to travel outside Hong Kong in the summer will need to time their return journeys to ensure they make it back to campus by the start of September. Government quarantine guidelines may be modified in the weeks ahead, and different requirements may be in place depending on origin of travel and vaccination status. Please plan accordingly.
Vaccination
We are still in the middle of a global pandemic. We strongly recommend that all staff and students get vaccinated for their own protection and for the protection of others. HKUMed operates one of 28 community vaccination centres at Ap Lei Chau Sports Centre (Lei Tung MTR). Online bookings can be made at all 28 centres (https://booking.covidvaccine.gov.hk/forms/index.jsp). While vaccination will not be a requirement for coming onto campus in S1, it may be necessary for some higher-risk on-campus and off-campus activities.
Coming to campus
We look forward to welcoming all colleagues and students back to campus in September. As you know, everyone coming to HKU needs to adhere to our infection control protocols (https://covid19.hku.hk/). We will continue to monitor the COVID-19 situation and make necessary adjustments. Always stay vigilant and make personal and group health your top priority.
Please drop me a line with queries: ian.holliday@hku.hk.
Best wishes, Ian
Professor Ian Holliday
Vice-President (Teaching and Learning)
The University of Hong Kong