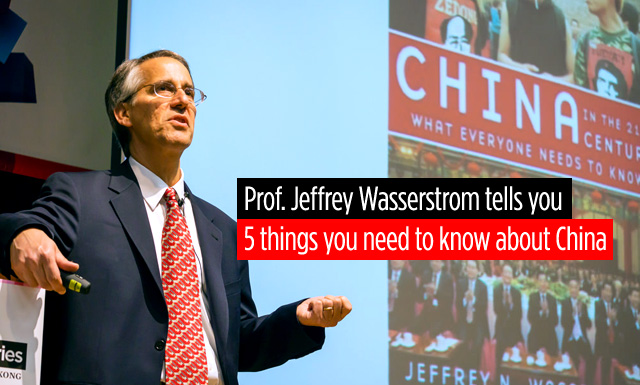 History Professor Jeffrey Wasserstrom from UC Irvine offered some valuable advice to students on putting China issues into perspective at the fourth Common Core Distinguished Lecture held on March 4, 2013.
In his lecture "China in the 21st Century: Domestic Dilemmas and International Challenges," Professor Wasserstrom presented five pivotal points often overlooked when we try to understand China, namely:
China can be like 1984 and the Brave New World
We need to be wary of "either/or" choices
The role of the Internet is complex
Modernization isn't the issue it used to be
The U.S. and China have much in Common
In addition, he compared and contrasted the ways in which the U.S. and Chinese media cover China, and reminded students that they need to read those sometimes vastly different news stories with a critical eye.
Professor Wasserstrom's lecture was definitely a good primer to the China AoI, which aims to enhance the interest and intellectual ability of students in understanding China from past to present. To learn more about the themes covered in this AoI and the courses on offer, please visit this page.
The sequel conversation session held on March 5, 2013 had attracted an audience with a diverse range of background, including students from different Faculties and years of study, as well as alumni. Many expressed their views on the challenges currently facing the Chinese government, and were given feedback from the distinguished speaker on what other perspectives or events they might consider to deepen their understanding of China.
---
| | | |
| --- | --- | --- |
| | | |
| Dr. Peter Cheung (Convenor of China AoI) introduced the speaker | An audience of about 200 filled the Rayson Huang Theater | Prof. Wasserstrom quoted Homer (Simpson), who said, "Children are our future, unless we stop them now," when he talked about America's concerns about China "growing up" |
| | | |
| The Q&A session was filled with good questions | Students and alumni gathered at the conversation session | Student asked for further elaboration on the Brave New World concept |
---
Abstract
This talk will explore some of the many challenges currently facing the government of the People's Republic of China, and how an awareness of events that have taken place in earlier periods of Chinese history and events that are taking place now in other parts of the world can help us put those challenges into perspective.  It will be argued that it is important to look back in time and across the globe for two different reasons. First, because we can find analogous situations in the past and in other settings for some phenomenon.  China is not, for example, the first rapidly developing country whose rise excited and confused many international observers, as this was true of the United States in the late 1800s and early 1900s. Second, China's current leaders have shown an intense interest in trying to avoid following in the footsteps of Chinese dynasties and authoritarian leaders in various parts of the world that found themselves in predicaments like those the Communist Party now faces–and fell from power.
About Professor Jeffrey Wasserstrom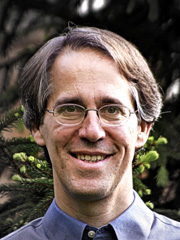 Professor Jeffrey Wasserstrom is Chancellor's Professor of History at the University of California, Irvine, where he also holds a courtesy position in the Law School.  He is the author of four books, including China in the 21st Century: What Everyone Needs to Know (2010), and the editor or co-editor of several others, including Chinese Characters: Profiles of Fast-Changing Lives in a Fast-Changing Land (2012).  He has contributed to a range of scholarly periodicals and written commentaries and reviews for newspapers such as the New York Times, the Los Angeles Times, and the Wall Street Journal, as well as a wide variety of magazines, including Foreign Policy, the Atlantic, the Nation, Outlook India, and both TIME and Newsweek. Before returning to his native California, he taught at the University of Kentucky and at Indiana University, where he spent a decade-and-a-half as a member of the History Department and served for a time as the Director of the East Asian Studies Center.