An article on HKUx01 Epidemics was posted on HealthMap's Disease Daily today. Please check it out.
Extract
… In the HKUx "Epidemics" MOOC, Peiris is part of an inter-disciplinary team of eleven experts. He reveals, "Our experiences of fighting previous epidemics such as the 2003 SARS outbreak in Hong Kong showed that we needed a comprehensive skillset to tackle the outbreak. That's why we're bringing together laboratory microbiologists, infectious disease epidemiologists, public health physicians and media journalists, both locally and internationally, to collaborate in this course." …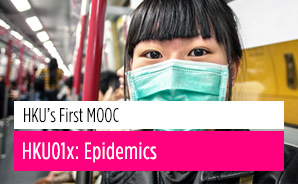 Hello everyone!
At this time, The University of Hong Kong course HKU01x, Epidemics is available from your edX Dashboard, and the staff would like to officially welcome you!
You'll find materials for the first week on the Courseware page, including both video lectures and quizzes.
Please take some time to go to the Course Details page to view the course's learning outcomes, syllabus, assessment and grading criteria, and become familiar with course policies.
I will be your course lead and I hope you will all have a great time learning about epidemics!
On behalf of the staff, welcome, good luck, and have fun!
Gabriel Leung and the HKU01x staff
It's easy! Let's check it out!