To share and collaborate
Teaching Exchange Fellowship Scheme
---
Applications are invited for the Teaching Exchange Fellowship Scheme.
Objectives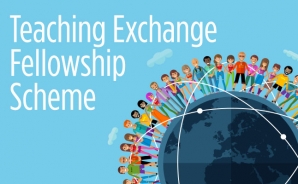 The Scheme aims to enhance the scholarship of teaching and learning at the University, including experiential learning, through enabling academic staff members to share experience and to collaborate on teaching and curriculum development initiatives at reputable universities where excellent pedagogical practices or curriculum innovation are being implemented, and to facilitate reciprocal visits to the University by academic staff of these institutions.
Eligibility
All full-time teaching staff with a minimum of two years of service at the University are eligible to apply.
Deadline for Application
Interested colleagues are encouraged to attend the Centre for the Enhancement of Teaching and Learning seminars in October 2019 and February 2020, which will provide an overview of the Scheme and advice on the preparation of the application. All applications and supporting documents should reach Ms. Cynthia Wong, Curriculum Development and Quality Assurance Section of the Registry, by the following deadlines:
1st round – Friday, November 15, 2019
2nd round – Friday, March 13, 2020
Applicants will be notified of the results in January and June 2020 respectively.
Enquires may be directed to Ms. Wong at 2241 5535 or via email to cynwong@hku.hk.
---
For more details, please read the circular below.
Announcement circular from the Chair of Teaching and Learning Quality Committee (document 54/919) (HKU Portal login required).