Message from the Centre of Development and Resources for Students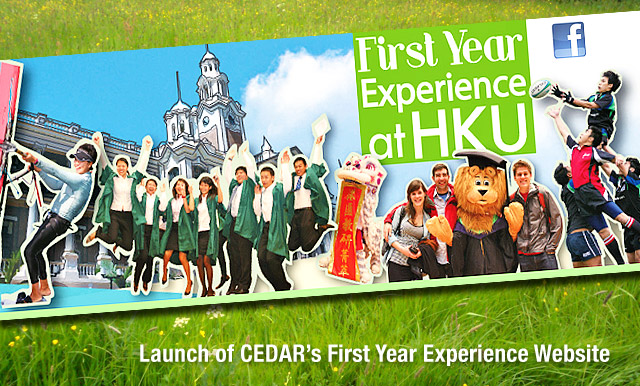 The "First Year Experience" website for new HKU students was recently launched. Highlights of the website include:
Induction Activities of Faculties, Departments and Other Offices
Orientation Activities of Student Groups
Important Dates
First Year Study
Information for Newly Arrived Non-Local Students
Accessibility Support
Diversity and Sustainability
Student Groups and Networks
Tips on Enjoying University Life
Both students and colleagues are welcome to visit and "like" the First Year Experience Facebook page to look for news, leave comments and connect with the HKU community.
The "First Year at HKU" brochures were distributed during Registration Days to new students. Copies are also available at CEDARS Office at 3/F, Meng Wah Complex.