Post-seminar reference
Abstract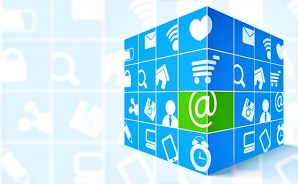 Flipping the classroom, a term synonymous with Professor Eric Mazur at Harvard University and Salman Khan of the now very well-known Khan Academy, involves delivering relevant and concise video materials to students prior to a class or lecture hall session. Class time is then utilized to encourage instructor-peer interaction with focus on application of theory to workable examples and case problems.
From a medical perspective, there is limited evidence of the merits of such a platform. During this seminar, we plan to discuss the findings of a mixed methods study evaluating the use of the flipped classroom at the Li Ka Shing Faculty of Medicine. The teaching approach and our findings will be relevant to a wider audience and in particular to anyone who is thinking of flipping a classroom.
Speakers:
Dr Neel Sharma (Li Ka Shing Faculty of Medicine, HKU),
Dr Iain Doherty (CETL, HKU),
Mr Darren Harbutt (CETL, HKU)
Date: 19th April, 2013 (Friday)
Time: 12:45 pm – 2:00 pm
Venue: Room 321, Run Run Shaw Building, HKU
About the speakers
Dr Neel Sharma graduated from the University of Manchester, School of Medicine, in 2007, after which he moved to London to complete foundation and core medical training posts. Neel has a keen interest in medical education having been appointed as a Clinical Lecturer at the Centre for Medical Education at Barts and the London School of Medicine and Dentistry and in September last year joined the Institute of Medical and Health Sciences Education as an Honorary Tutor.
Dr Iain Doherty is Director of the University's e-learning Pedagogical Support Unit. He has been involved in e-learning for over ten years and during this time he has developed expertise in teaching and learning theory, learning design, technologies for teaching and professional learning for teaching staff. Iain also leads in e-learning strategy, operations and management.
Mr Darren Harbutt graduated from the University in Manchester in 1987 with a BA (Econ) (Hons). Since then, Darren has spent over 20 years working in education, the last six years of which are in the tertiary sector. To extend his interest in education and technology, Darren completed an MA in 'Digital Technologies, Communication and Education' and is currently an Instructional Designer in the e-learning Pedagogical Support Unit, part of the CETL.
For details and online registration, please go to:
http://www.cetl.hku.hk/seminar130419/
For enquiries, please contact Ms Ivy Lai by email at laichun2@hku.hk.