Moodle System Upgrade to Version 2.6.3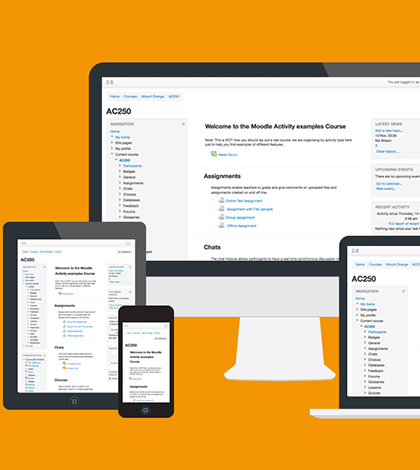 Moodle stable version 2.6.3 was released on May 12, 2014 by Moodle organization. The new version includes a host of new features and improvements, security issues fixes and system performance enhancements. ITS installed it on a testing platform for internal functional testing and invited EETF members to go through testing and evaluations for about two months. Based on the general positive results, ITS scheduled the upgrade work to be carried out on July 27, 2014 (Sunday).
Lecture Capture Services (LCS) System Upgraded
The HKU Lecture Capture Services (LCS) is powered by Panopto lecture capture system, being integrated with the Moodle LMS, the service supports our teachers and students to do video recording, playing back through Moodle courses, video management, editing, sharing, and inside-video searching. We are pleased to let you know that the Panopto system and its recorder software in supported classrooms were successfully upgraded to the latest version 4.6.1 on July 10, 2014.
Panopto and Moodle Hands-on Training Courses
The ITS Panopto and Moodle hands-on training courses in July are now open for registration. Details can be found here.