Message from Gallant Ho Experiential Learning Centre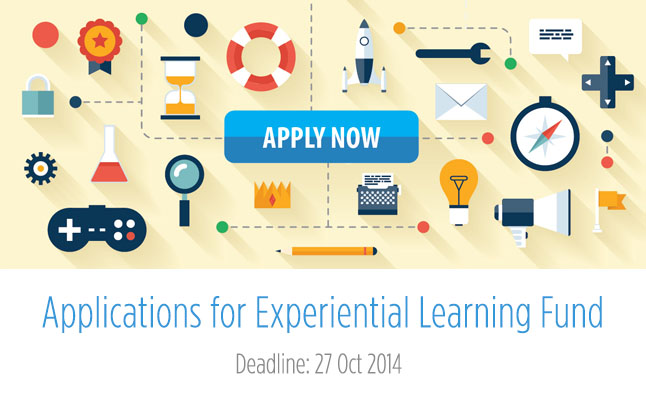 Dear Colleagues,
The 2nd round of Experiential Learning Fund (ELF) for 2014/15 is now open for application by Faculty members. This round of ELF aims to support experiential learning projects to take place in the January term and summer, and the application deadline is 27th October, 2014. Application guidelines and form are available at http://ghelc.hku.hk/experiential-learning-fund/.
The ELF from the Gallant Ho Experiential Learning Centre (GHELC) supports Faculties to introduce, expand or enhance experiential learning in their undergraduate curricula. The funding provided for each successful application will vary according to the expenses incurred. It may cover subsidy for students to participate in the projects and for faculty expenses. The amount of funding allocated to each student may be up to $4,000.
Previously funded projects are listed in the GHELC website for faculty reference http://ghelc.hku.hk/experiential-learning-fund-project-2014-15/. The GHELC offers diverse support for experiential learning. Applicants are strongly encouraged to contact the Centre to discuss their project ideas and proposals before submission. For enquiries, please contact Dr. Albert Ko at albert.ko@hku.hk.
An Information session for the Fund will be held with the following details:
Date: 7 October 2014 (Tuesday)
Time: 12:45pm – 2:00pm
Venue: RR321, Run Run Shaw Building
Registration: https://hkuems1.hku.hk/hkuems/ec_hdetail.aspx?ueid=32752
We look forward to receiving your applications.
Yours Sincerely,
Albert Ko
Director
Gallant Ho Experiential Learning Centre
http://ghelc.hku.hk/