Teaching and Learning Services Showcase and Seminar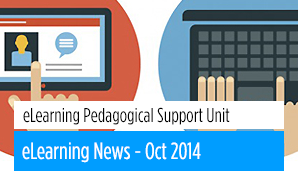 To provide staff members and students with a better understanding of how teaching and learning can be supported by the use of technologies, Information Technology Services (ITS) organized a two-day Teaching and Learning Showcase on October 14 and 15, 2014 and a Seminar on October 15. For more details, please visit here.
Moodle and Panopto Hands-on Training Workshops
The ITS hands-on workshops on the learning management system Moodle and the lecture capture service Panopto are open for registration. Details can be found here.