Outstanding Teaching Award for
Excellence in Teaching & Research 2014 Presentation Video by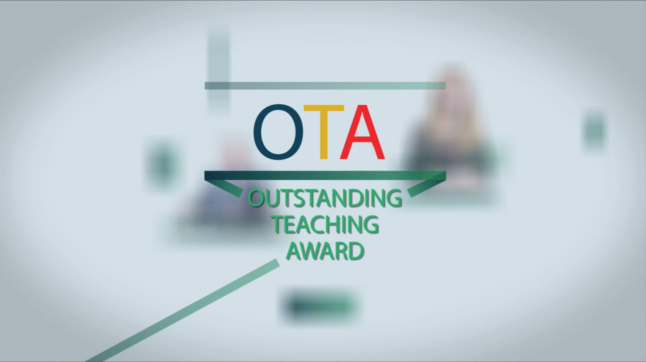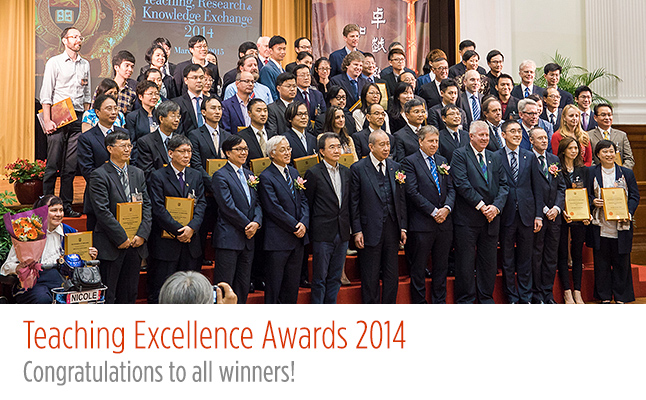 Message from President and Vice-Chancellor

Dear Colleagues and Students,
I am very pleased to announce the winners of the Outstanding Teaching Award for 2014:
Dr. Michael G. Botelho, Faculty of Dentistry
Dr. Cheri Y.Y. Chan, Faculty of Education
Dr. Amy Y.M. Chow, Department of Social Work and Social Administration, Faculty of Social Sciences
Ms. Miranda G. Legg, Centre for Applied English Studies, Faculty of Arts
Many congratulations!
The Selection Panel was deeply impressed by the awardees' dedication to teaching, their tireless and creative efforts to make learning enjoyable and challenging, and the impact that they have made on their students' learning.
The awardees will be honoured at the upcoming award presentation ceremony on Monday, March 30, 2015; and their names will be posted for a period of five years on the Teaching Excellence Awards Honour Board in the Main Library.
I would like to thank our external assessor Professor Dai Hounsell (Professor Emeritus, Former Vice-Principal, University of Edinburgh) in providing us with his expert advice in situ during the final selection process. I would also like to thank the other Panel members, Professor Ian M. Holliday, Professor Grahame T. Bilbow, Dr. David M. Pomfret and Mr. Brenton W.Y. Ng (student representative), for their assistance in this important exercise.
I look forward to seeing you all at the ceremony.

Professor Peter Mathieson, President
Chairman
Selection Panel for Teaching Excellence Awards 2014