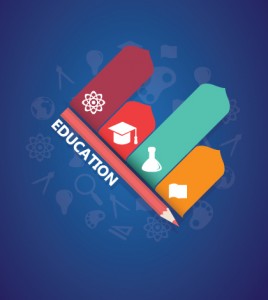 Panopto and Moodle Hands-On Workshops
The ITS Panopto and Moodle hands-on workshops in March are now open for registration.  A new Moodle workshop "Using Scales and Outcomes" will be offered on Wednesday 11 March, 2015. Teachers can easily link outcomes to the Moodle activities and measure student performance. Details can be found in the online training schedule.

New Moodle and Panopto Usage Report of Individual Courses
A new Moodle and Panopto usage report for teaching staff is now available inside the one-stop eLearning hub under the My eLearning tab of the HKU Portal. This new report provides teachers and class instructors with useful data on students' usage patterns of different e-learning resources of a Moodle course. Detailed information about this new report can be found on the ITS E-learning resources website.

Upcoming Seminar – Broadening Horizons: Knowledge gained, experiences shared and lessons learned from HKU's first MOOC HKU01x Epidemics
To celebrate the successful running of HKU01x Epidemics, EPSU has announced a seminar on Tuesday 17 March at 12.45pm in Run Run Shaw Building in which the course team and the design team share their experiences, reflect on what transpired during those hectic ten weeks and look towards the future, both the Epidemics re-run and other upcoming HKUx MOOCs. Register online for the seminar and we'll see you there.
MOOC Development
Work continued on HKU's upcoming MOOCs HKU02.1x The Search for Vernacular Architecture of Asia, HKU04x Making Sense of News, HKU03x Humanity and Nature in Chinese Thought.  Additionally, HKU's first MOOC, HKU01x Epidemics, which ran so successfully between September and December 2014, is now confirmed as HKU's first MOOC re-run. The second iteration of this course will start in September 2015 and you can register now at edx.org.
Educational Video Production: a seminar on design principles for meaningful learning
With video playing an increasingly dominant role in online education, Steve Roberts, Instructional Designer from the EPSU, delivered a fascinating and timely seminar looking at how we can follow best practices in our own educational video production, whether for high-profile MOOCs or own more humble productions. Steve considered the importance of a learner-centred approach, the need to reduce unnecessary cognitive processing and offered a set of guiding principles based on the work of Richard Mayer (2012). Read more about it on e-learning Blog.
New Appointment
Professor Ricky Kwok of the Department of Electrical and Electronic Engineering, currently the Chairman of the HKU MOOC Working Group, has been appointed as the new Associate Vice-President (Teaching & Learning) from January 1, 2015. Furthermore, Ricky has also been appointed as the Director of the E-learning Pedagogical Support Unit (EPSU). Ricky receives a very warm welcome at this exciting time in HKU's E-learning journey and we look forward to future developments in this area.