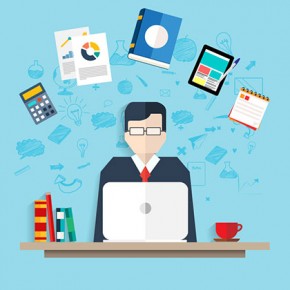 Recent MOOC Developments at HKU
The HKU Massive Open Online Courses (MOOCs) initiative continues its momentum. In addition to the successful conclusion of HKU02.1x: The Search for Vernacular Architecture of Asia, the E-learning Pedagogical Support Unit (EPSU) is working with the course teams on designing and running a few other MOOCs:

You can register for these HKU MOOCs at edx.org.
Recording available: Knowledge Gained from the First HKU MOOC
From September to December 2014, HKU's first MOOC, HKU01x Epidemics, ran on the edX platform. Over 10,000 learners enrolled in the course. HKU01x course teachers and EPSU conducted a seminar titled Broadening Horizons: Knowledge gained, experiences shared and lessons learned from HKU's first MOOC HKU01x Epidemics, in which the speakers explored various viewpoints arising from the course. The recorded seminar can be viewed here.
Selected Video Resources for E-learning
Hands-On Workshops on Moodle and Panopto Unison
A new function, Panopto Unison, is now available. Panopto Unison module allows teachers to upload their existing video files in other formats to the Panopto system and share the uploaded video with the students in a Moodle course.
A new hands-on workshop PAN-004 "Share existing video to a Moodle course using Panopto Unison" is scheduled among other workshops on Learning Management System (LMS) – Moodle and Lecture Capture Service (LCS) – Panopto. Details of workshops can be found in the online training schedule.
E-learning Consultancy
EPSU works closely with Faculties, Departments, programme teams and teachers on various e-learning initiatives, including flipped classroom, online learning modules and technology-enhanced assessment as well as analytics-informed course planning. For more information, please contact Ms Trudi Chan (Phone: 2241 5282; Email: trudi@hku.hk.)