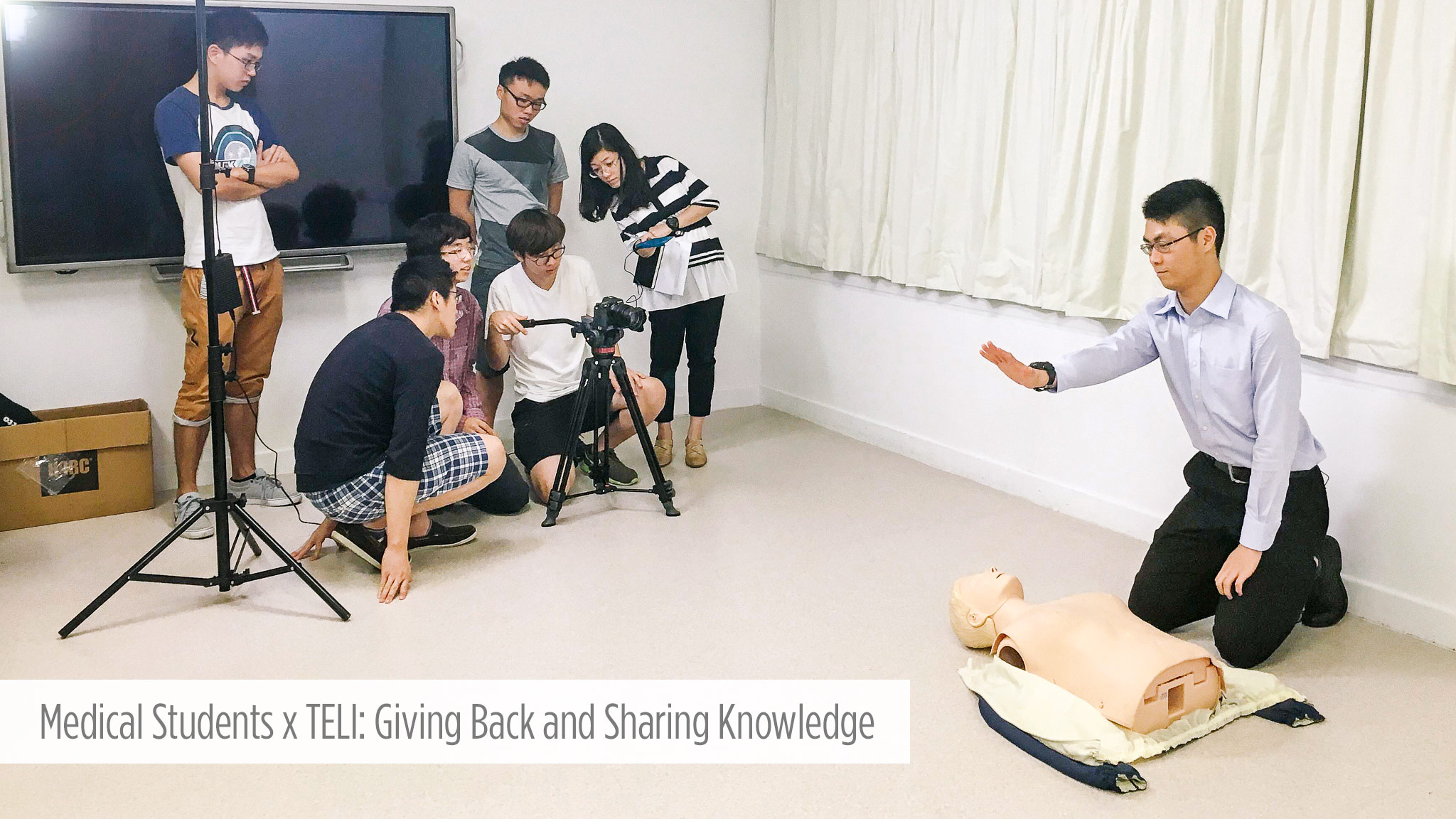 Are you interested in film production? Have you ever thought of being a videographer, a lighting technician, or even a director of your own film to tell a story worth sharing? Leaving their comfort zones and intensive study schedules, students from the Li Ka Shing Faculty of Medicine took up the challenge of preparing a series of videos on basic life support skills (some of which are very similar to first-aid procedures), with the first two that went into production being compression-only CPR and choking management.
Led by the Emergency Medicine Unit (EMU) of the Li Ka Shing Faculty of Medicine and in collaboration with the Technology-Enhanced Learning Initiative (TELI), our medical students participated in a filming tutorial session on August 19 and had their first trial of filming on October 26, 2015. Taught by a professional multimedia specialist lined up by TELI, the students picked up plentiful useful skills in filming such as transforming a set of medical procedures into practicable storyboards, acting naturally in front of the camera, and synchronizing audio and video in the post-production phase. Each student played a special role in the video making process, and their enthusiasm made the filming night a fun and memorable experience.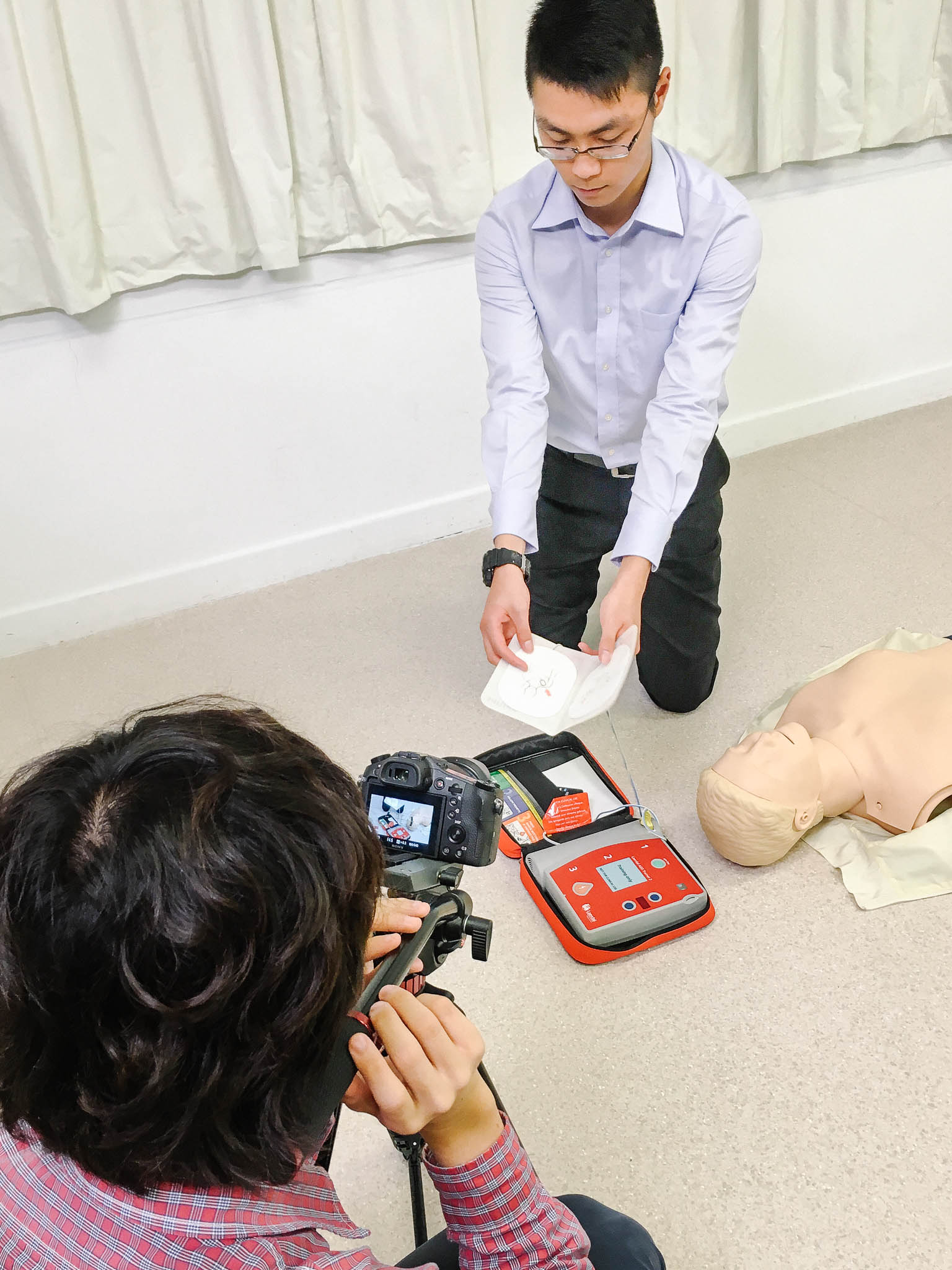 Moreover, this experience gave students a chance to share their knowledge in emergency medicine in layman's terms through easy-to-understand yet informative videos. The steps that a rescuer takes during the first few minutes of a medical emergency are critical and can mean a difference between life and death. Therefore, offering these videos of basic life support skills are definitely important.
Filming will continue in the coming months. The whole series will be for both teaching and publicity. The elderly group has been identified as the major target audience. Stay tuned for more news about this project.