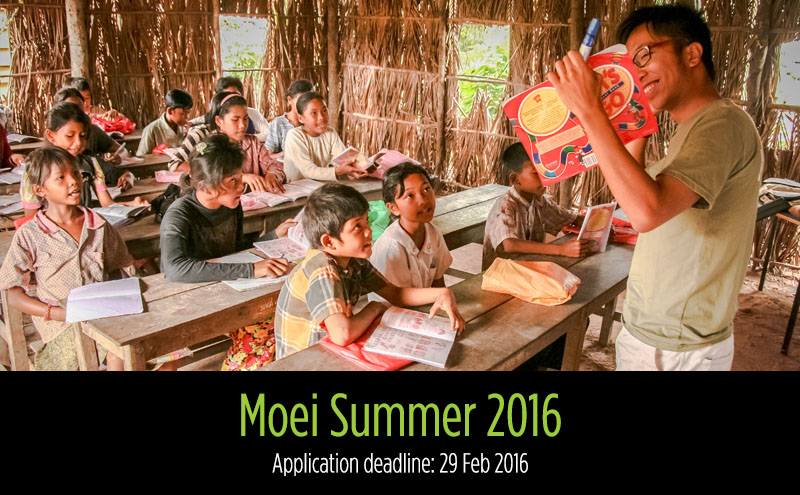 Message from HKU Horizons Office
Dear Students and Colleagues,
Join Moei and Earn HKU Credits in Summer 2016
The University made a commitment in its Academic Development Proposal 2016-19 to provide "one Mainland and one international learning opportunity" for 50% of undergraduate students in 2019 and for 100% in 2022. The University is now gearing up to meet those targets under the HKU Horizons framework. The first HKU Horizons initiative to be launched will be Moei – in the summer of 2016.
Moei was initially launched by the Faculty of Social Sciences in Mae Sot, Thailand in 2008. The aim was to enable undergraduate students to provide intensive English-language classes to migrants and refugees from Myanmar. Since then, some 350 students have taught English in many parts of Southeast Asia.
In 2016, Moei will offer English-language programmes in Cambodia, Myanmar and Thailand. It will also offer discipline- based programmes in Myanmar. Moei is open to undergraduate students from all Faculties, and can be taken for credit in summer 2016.
Please visit https://tl.hku.hk/horizons/moei/ for more information.
Best regards,
Professor Ian Holliday
Vice-President & Pro-Vice-Chancellor (Teaching & Learning)
The University of Hong Kong