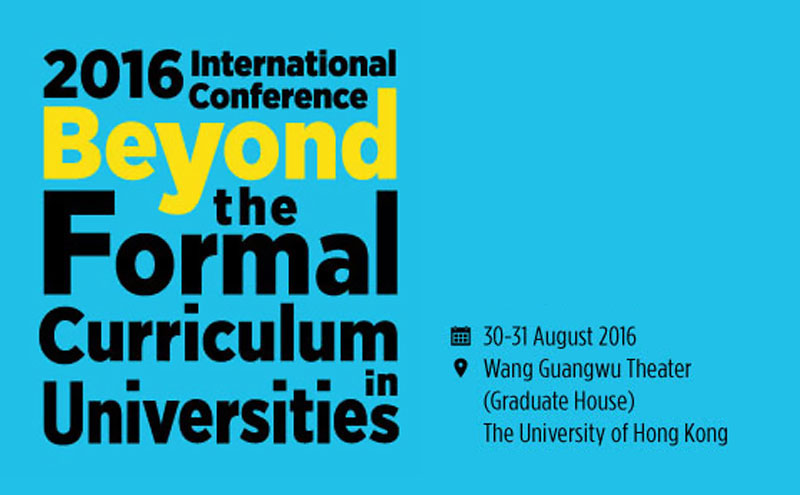 Organised by Centre for the Enhancement of Teaching and Learning (CETL)
Details of the Conference:
Date : 30-31 August, 2016 (Tuesday-Wednesday)
Venue : Wang Guangwu Theater (Graduate House), HKU
Keynote speakers :
The Reverend Duncan Dormor, Dean, St. John's College, The University of Cambridge
Renaldo Michael Pearson, Assistant to the Resident Dean, Winthrop House, The Harvard University
Prof Adekunle Adeyeye, Founding College Master, Ridge View Residential College, The National University of Singapore
You are cordially invited to take part in the captioned conference which will be held on 30-31 August 2016 at The University of Hong Kong (HKU). Our goal is to bring experts, scholars, researchers, co-workers, and various stakeholders in the area of hall/residential education to discuss the development of this precious mode of education in universities.
We hope the conference would provide a platform for fruitful dialogues between hall wardens, college masters, resident tutors, and other experts engaged in the development of hall/residential education around the world. More details of the conference is outlined on our website http://www.cetl.hku.hk/conf2016/.
Concepts of Hall/Residential Education
Evolution of halls, colleges, houses, and so on in top universities around the world
Challenges facing hall/residential education in top universities around the world
Hall/residential education in the Hong Kong context
Different modes of hall/residential education in HKU
Studies on, and projects related to hall/residential education
Generic skills for outside classroom activities
Developing generic skills for outside classroom activities
Assessing and evidencing generic skills for residential education
Application of e-learning on Hall/Residential Education
Official launching of the "ResEd online course", with demonstrations
Application of e-learning in conference discussions: in plenary and deliberation sessions
e-Portfolio for hall education, residential learning and co-curriculum activities
Staff Training on Hall/Residential Education
Residential academic advising: Local and overseas experience
Basic skills in conflict management
Development of leadership skills among students
Basic skills in counselling, advising, mental health first aid
Inclusion and students with special education needs
Admission to the conference is free of charge and we very much hope that you are interested to participate. A confirmation of registration will be sent to all successful registrants.
For information, please contact:
Miss Michelle CHENG, Conference Secretary
Phone: 3917 1276; Email: cetlconf@hku.hk