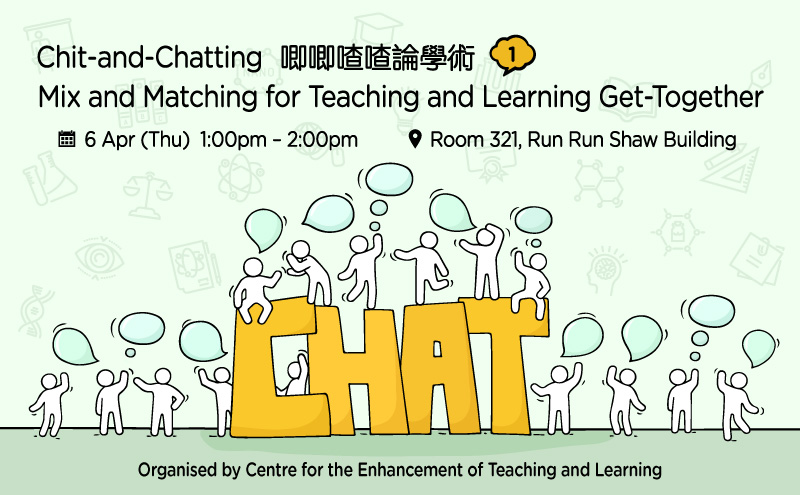 Organised by Centre for the Enhancement of Teaching and Learning (CETL)
Details of the workshop:
Date : 6 April, 2017 (Thursday)
Time : 1:00pm – 2:00pm
Venue : Room 321, 3/F, Run Run Shaw Building (Main Campus), HKU
Facilitator : Dr. Cecilia Chan, Head of Professional Development, CETL, HKU
Abstract
After the highly successful cross-institutional conference held on March 8 where innovations in higher education teaching and learning were shared and celebrated, CETL is planning a series of gatherings. As we go forward with the conversation on driving excellence in the Teaching and Learning agenda, the new "Chit-Chat, Mix and Match for T and L" series will provide an easygoing and stimulating platform for teachers to continue discussing, disseminating and discovering good pedagogies, assessment and issues.
These gatherings require your participation to be successful, come and join us, I guarantee you fun, challenging and rewarding conversation.
Registration will be on a first come, first served basis.
For information, please contact:
Ms. Noranda Zhang , CETL
Phone: 3917 4729; Email: noranda@hku.hk​