Organised by Technology-Enriched Learning Initiative (TELI)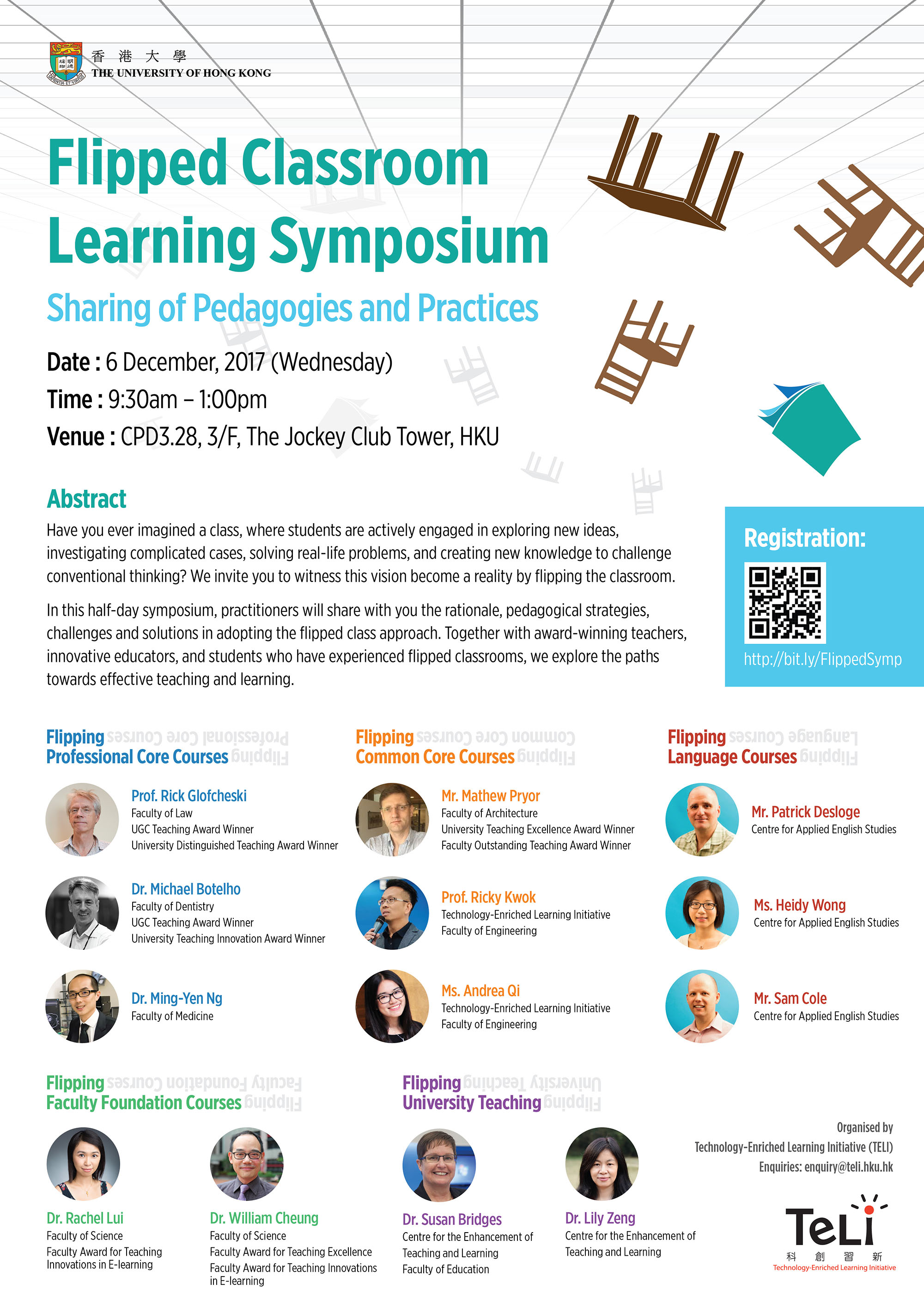 Details of the event:
Date : Dec. 6, 2017 (Wednesday)
Time : 9:30am – 1:00pm
Venue : CPD 3.28, The Jockey Club Tower, Centennial Campus, The University of Hong Kong
Abstract
Have you ever imagined a class, where students are actively engaged in exploring new ideas, investigating complicated cases, solving real-life problems, and creating new knowledge to challenge conventional thinking? We invite you to witness this vision become a reality by flipping the classroom.
In this half-day symposium, practitioners will share with you the rational, pedagogical strategies, challenges and solutions in adopting the flipped class approach. Together with award-winning teachers, innovative educators, and students who have experienced flipped classrooms, we explore the paths towards effective teaching and learning.
Enquiries should be directed to enquiry@teli.hku.hk.