TELI's partners and friends gathered on June 8, 2018 to celebrate the grand opening of the Teaching Innovation Production Studio (TIPS) – a professional filming studio for all HKU teachers and students!
Being the first of its kind in HKU, TIPS is a high-quality environment for multimedia production such as filming or sound recording. In this studio, you will enjoy professional multimedia support and advisory services from TELI in creating your very own videos. Compared to TELI's previous temporary filming studio, the TIPS has been equipped with new hardwares (such as ARRI lighting) and upgraded softwares.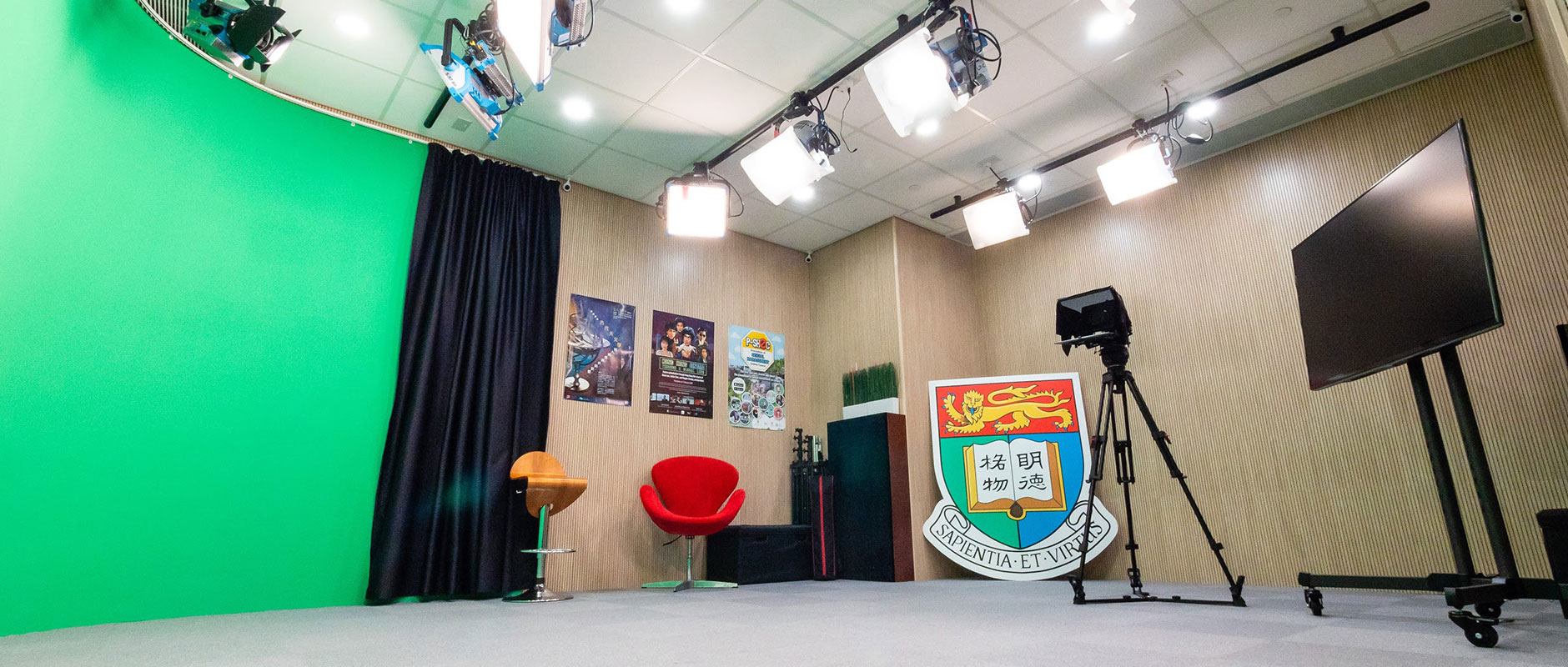 A professional filming studio for all HKU teachers and students!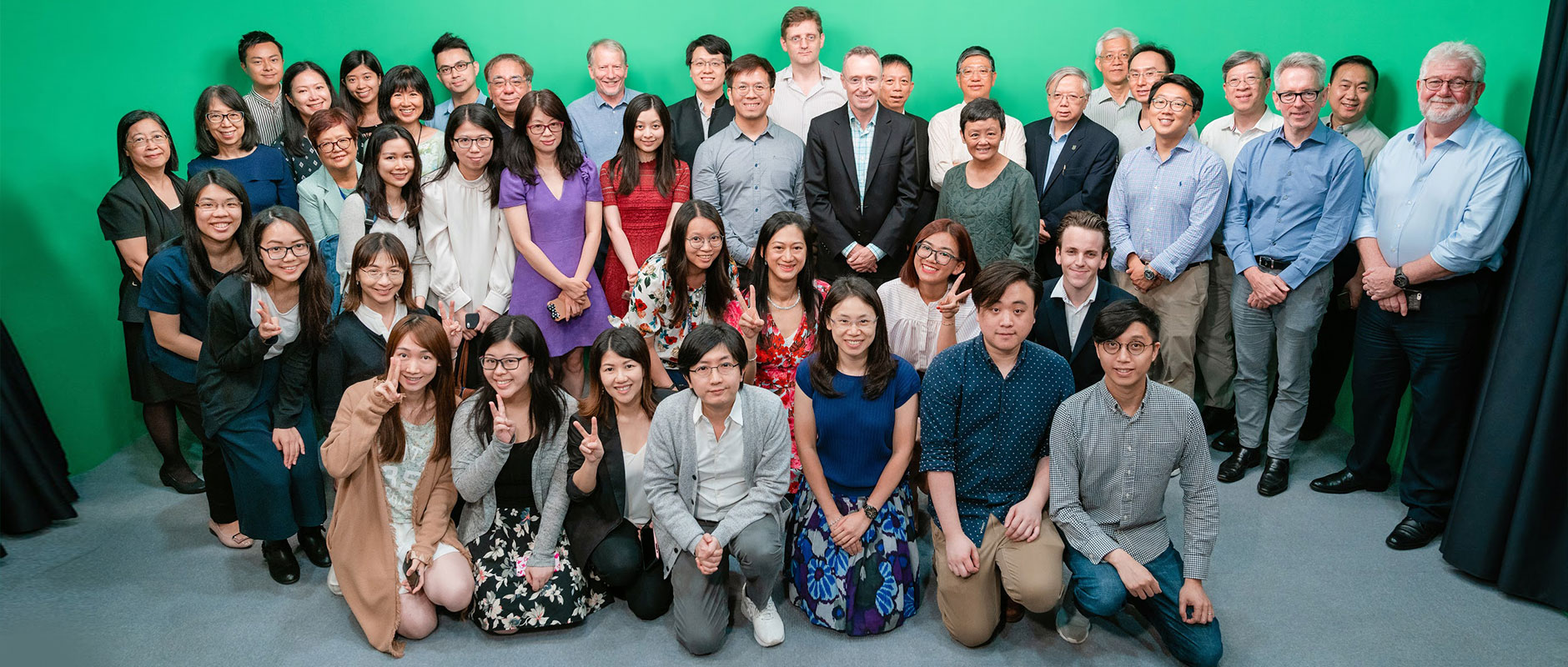 THANK YOU for celebrating the opening with us!
The entire studio is a large-scale reconfiguration of learning space under the Learning Environment Services (LES), located near the Chi Wah Learning Commons. The completion of this project would not be possible without the efforts and kind help from the President's Office, LES, Estates Office, Common Core Office, Faculty of Social Sciences to name a few.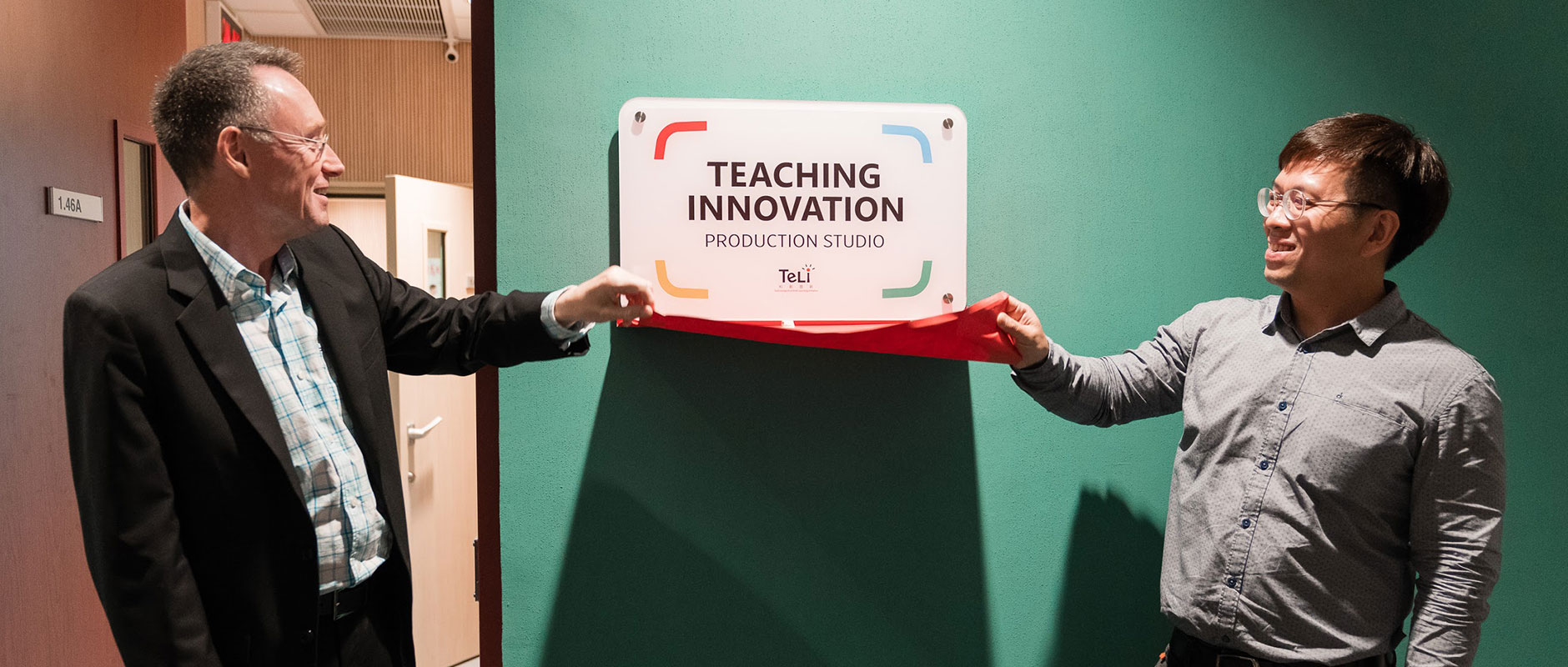 Caption: Professor Ian Holliday (Vice-President (Teaching & Learning)) and Professor Ricky Kwok, (Associate Vice-President (Teaching & Learning)) unveil the TIPS door plaque

There are two types of rooms in TIPS: 1. The Main Studio and 2. DIY workstations. TELI's Multimedia team will offer support in setting up and filming.
Main Studio: Green Screen Filming with Professional Support from TELI
Various modes of filming and recording can be done in our full-fledged main studio, equipped with green screen wall, ARRI lights and professional acoustic treatment set-up which minimizes the noise level.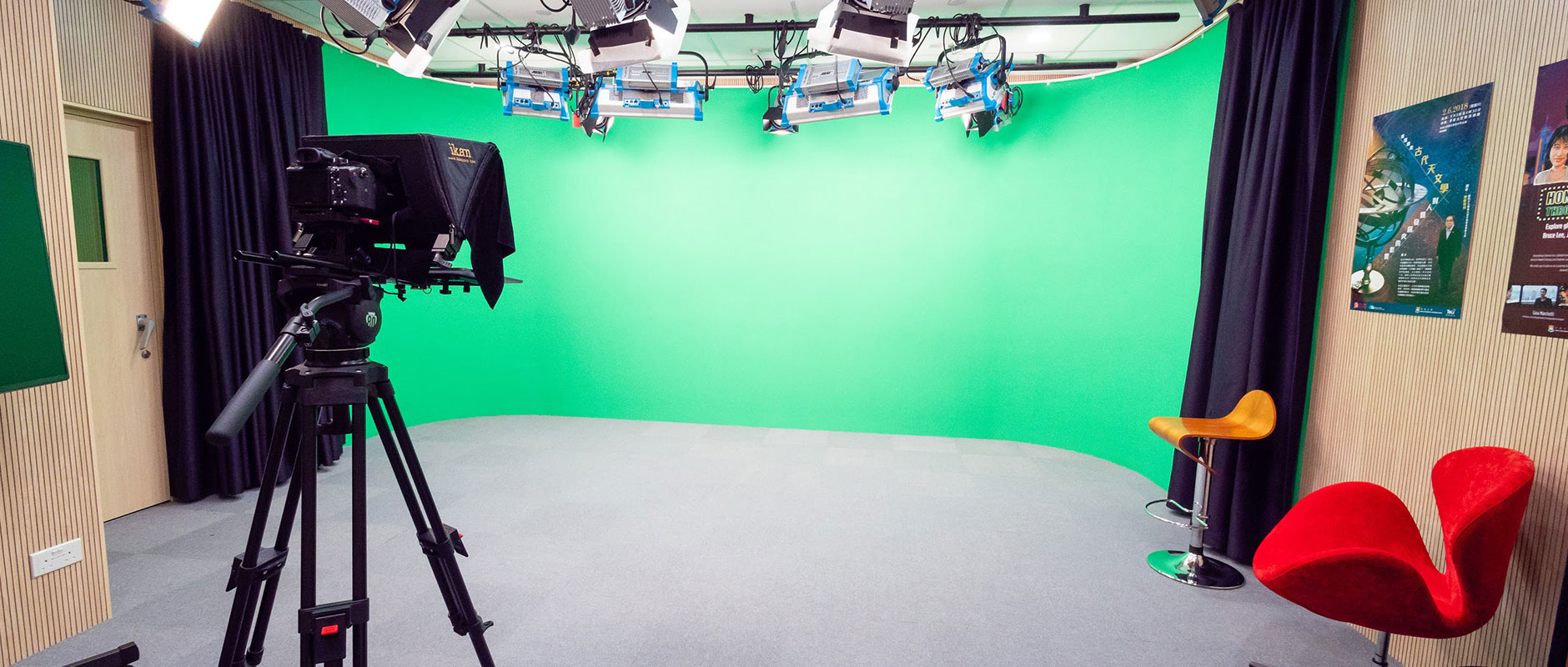 Our Main Studio
DIY Workstations – Your Very Own Creative Space

DIY workstation for self-service digital media capturing
Two small but well-equipped rooms provide all you would need for Do-It-Yourself (DIY) filming. With the full range of self-service digital media capturing devices available, users can create online lectures, flipped classroom activities, blended learning materials and tutorial videos all by themselves. Using the Open Broadcaster Software (OBS), customized background can be previewed and inserted as a teacher films in front of a green screen wall.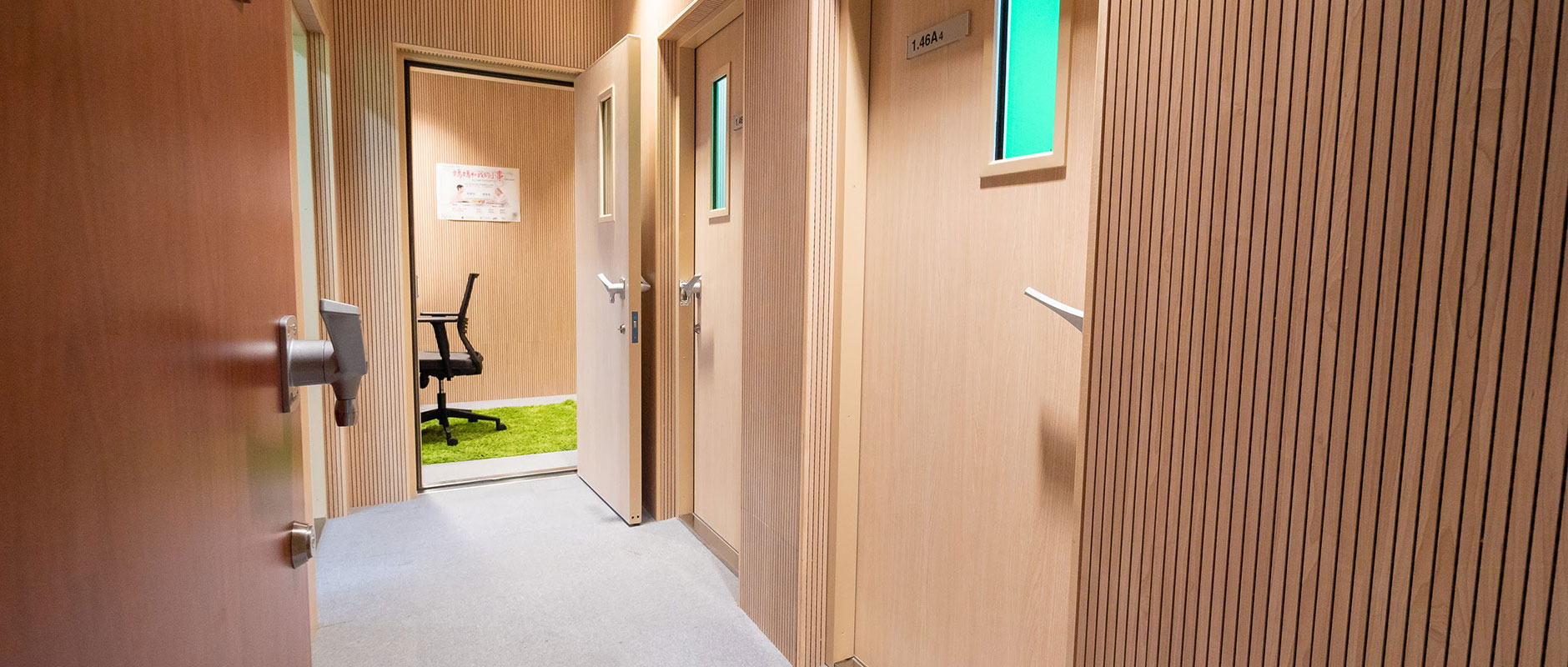 The DIY workstations offer private workspaces where you can enjoy the fun of creating videos all by yourself.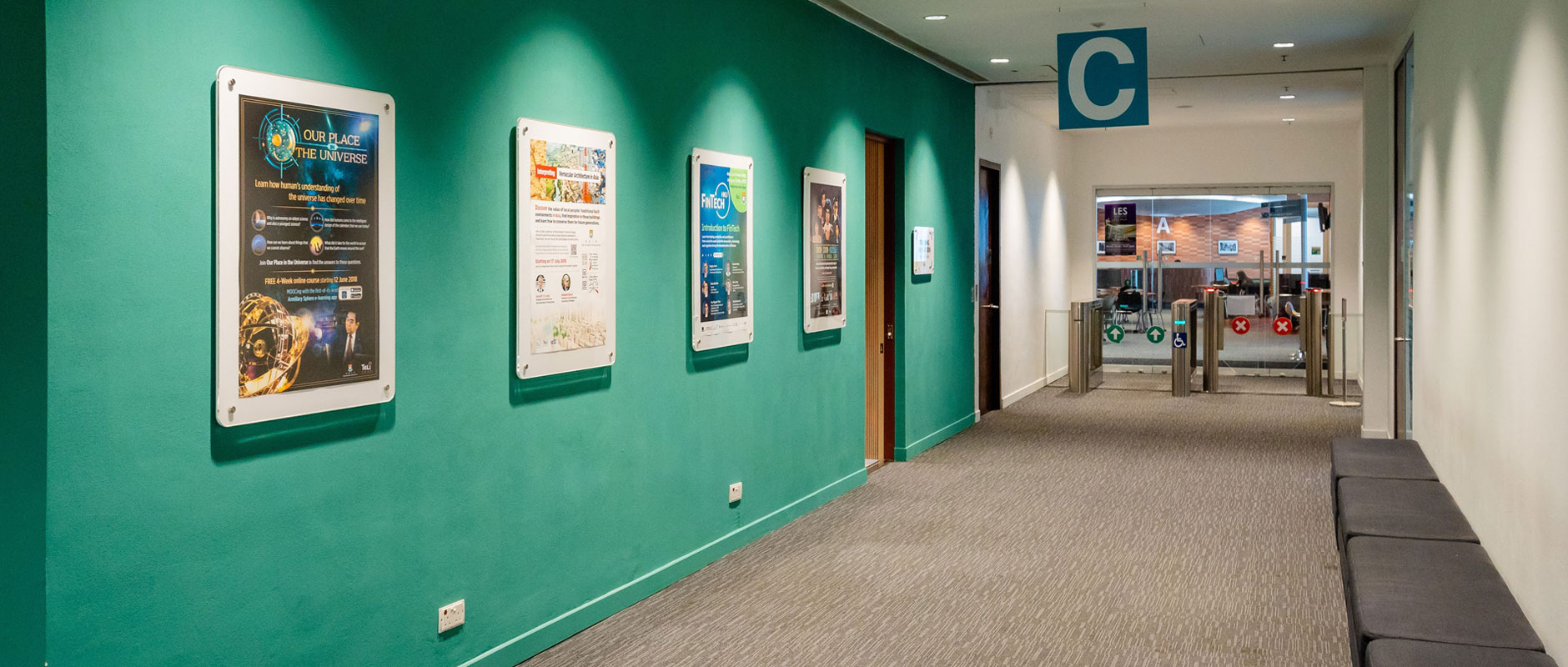 Studio Tour
If you are eager to explore the facilities of TIPS, please contact enquiry@teli.hku.hk for arrangement of studio tours.