| | | |
| --- | --- | --- |
| Week 1 Teaser | Week 2 Teaser | Week 3 Teaser |
| Week 4 Teaser | Week 5 Teaser | Week 6 Teaser |
---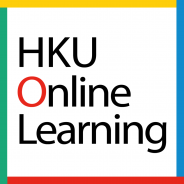 Whatever you know and wherever you are we invite you to join us on a journey to consider how the local and the global intersect to make Hong Kong cinema an integral part of popular culture around the world as well as a leading force in the development of world cinematic art.
「有華人的地方,就有香港電影」。香港電影享譽全球,最近港產導演、編劇和製作團隊在台灣金馬獎中大放異彩,勇奪多個獎項,再次奠定香港在世界電影業中的重要地位。
我們邀請您加入這個香港電影探索之旅,思考港式生活和全球文化交織而成的香港電影如何成為國際流行文化和世界電影藝術發展的主導力量。我們更邀請了電影專業人士,如導演張婉婷和劉偉強、製片人岑建勳、電影節導演高思雅等專家,分享電影業的內幕故事。
網上課程完全免費。
Highlights of the course
Develop your critical and historical thinking skills through analyzing the interconnected relationship between the global scene and local lives in HK films;
Broaden your perspectives on identity issues through finding the familiar in the foreign in Hong Kong cinema;
Deepen your perspective on the impact of globalization on your own society through analyzing Hong Kong cinema.
課程精髓
通過分析香港電影業的本地市場與國際舞臺之間的關係,培養您的批判和歷史思維能力;
在香港電影中不熟識的場景尋找熟識的細節,從而拓展您對身份問題的了解;
通過分析香港電影業,讓您更明白全球化對社會的影響。
The course was awarded the 2017 MOOCr Awards – Bronze Award (Course Management and Promotion) in the 4th Greater China MOOC Symposium.
「全球化下的香港電影」慕課課程在2017年第四屆大中華區MOOC研討會獲得「優秀慕課選拔賽優勝者-線上經營和推廣」銅獎。
Follow us on Facebook for more updates!










Further Reading