FinTech Ethics and Risks is the second course in the HKU FinTech Professional Certificate Program. Upon its initial launch on May 15th, 2019, over 5,000 learners from 154 countries and regions have joint and actively engaged in the discussions around the ethical impact of FinTech.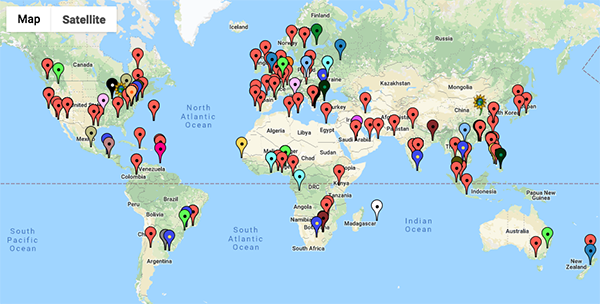 Learner distribution of FinTech Ethics and Risks.
FinTech has started a global revolution and will keep accelerating the transformation in the financial services industry in the coming years. There are many ways in which FinTech can improve the lives of people around the world; however, those same technologies can also be used to enslave, coerce, track, and control people. Accordingly, it is necessary to consider the implications of the introduction of these technologies so that they are utilized properly, regulated sufficiently, and their adoption does not come at the expense of societal growth.
Trailer and course introduction
Click here if you cannot access YouTube.
Click here if you cannot access YouTube.
This 6-week online course covers 6 modules, representing the full spectrum of finance, technology, and the introduction of FinTech solutions globally. We will discuss questions that are not often asked or addressed when new technologies are adopted, for examples:
Why should we adopt FinTech solutions, and what are the best ways to introduce disruptive technologies?
How does blockchain technology change the way we provide financial services, and how should blockchain technology be governed?
Is FinTech creating risks in cybersecurity and how can technology help us prevent financial crimes?
As Artificial Intelligence (AI) is developed and widely adopted, will human biases and prejudices be built into such mechanisms?
And at a larger scope, should FinTech lead to a decentralized, democratized system of finance, or will existing institutions adopt FinTech strategies to cement their existing hold on the financial markets?
The course instructors, Mr David Bishop and Mr David Lee, are award-winning teachers from the Faculty of Business and Economics of The University of Hong Kong. Incorporating their expertise in the subject and their enthusiasm for teaching, the course is highly informative, interactive and engaging. Using animated case studies and conversational videos followed by carefully designed prompt questions, learners are immersed in an intellectual journey of exploring the transformational impact of FinTech. They are exposed to different opinions, inspired by the sharings from learners, and encouraged and challenged by the teachers' comments and feedback. At the end of each module, the instructors would summarize the discussions and provide further resources, insights, and considerations on the weekly topic.
Roundup video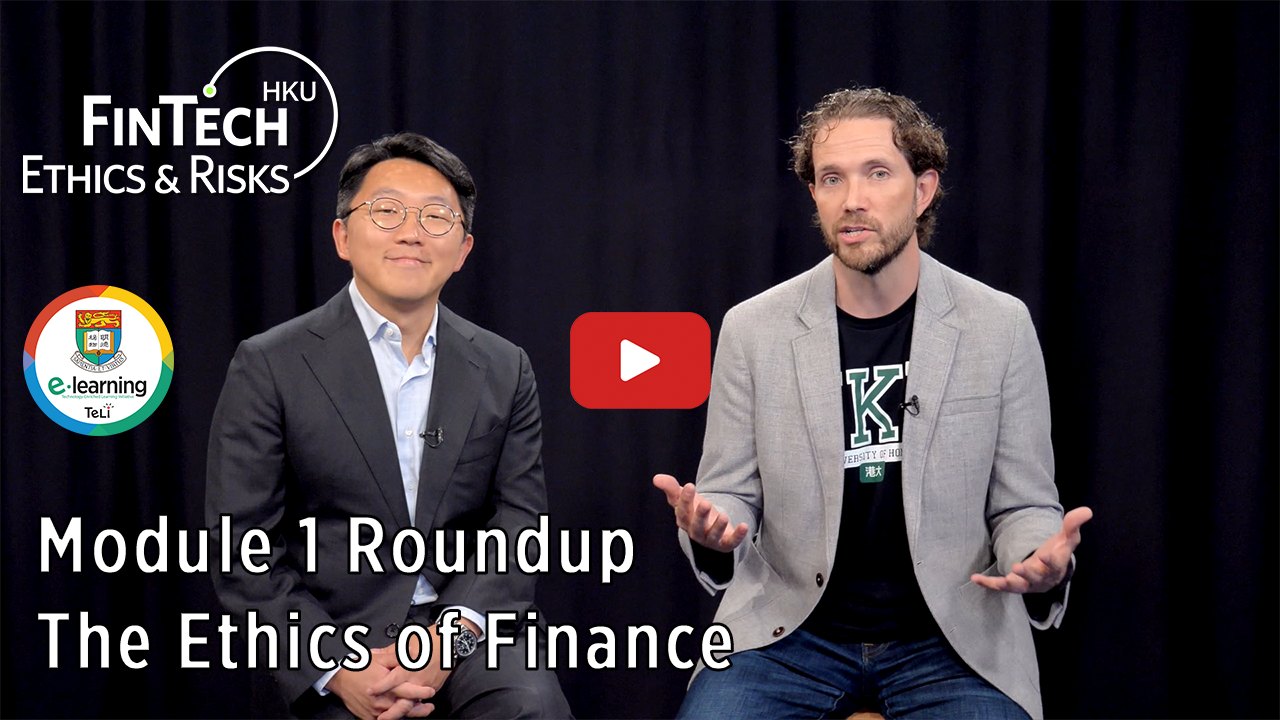 The course is progressing weekly with an increasing number of learners joining this global discussion. No matter if you are a FinTech enthusiast, a finance or technology professional, or just a consumer of financial product and service, you are all welcome to join this course and your input will help grow this learning community.
The course is free and open to everyone, and you can upgrade to a verified certificate for your career advancement or professional development. From May 30th to June 5th, 2019 (11:59 pm EST), you can use code "SUMMER20" to save 20% on the verified certificate, both for the course FinTech Ethics and Risks and the HKU FinTech Professional Certificate Program.
Don't forget to join us on Facebook, Instagram, Linkedin and Twitter for more updates!