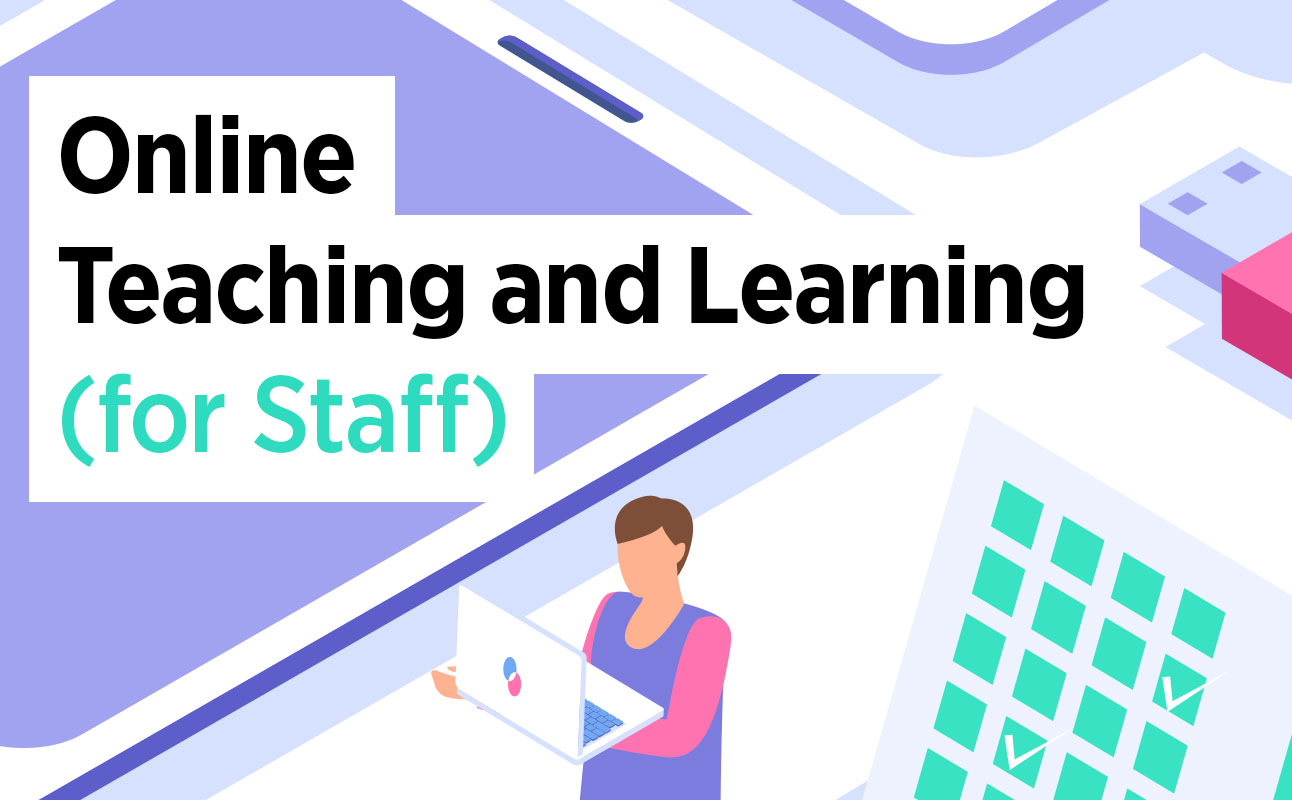 Dear colleagues
I'm writing to follow up on the President's January 25 message announcing class suspension at HKU until February 17.
In this period we will again switch to online T&L. Where possible, we encourage instructors to use lecture capture and chat rooms to deliver course content. Teaching activities that cannot be delivered virtually will need to be postponed until after February 17.
The HKU Learning Management System Moodle is our central online learning resource for course teachers and their students. Moodle supports teachers, course TAs, instructors and administrators to create flexible and engaging online learning content for supporting teaching. Online support resources such as FAQs, user guides and short video tutorials to help teachers get started with Moodle are available:
ITS has entered a campus license with Zoom, a video conferencing service, for use by staff and students for facilitating their work and studies. Zoom conferencing can be used for online meetings, classes, interviews, etc. Details are available at https://www.its.hku.hk/services/communication/conferencing/zoom, or the guidelines provided by Faculty of Education at the end of this email.
The Panopto – Lecture Capture Service (LCS) is based on a centrally managed video capture solution supported by the Panopto system. All 159 centrally timetabled classrooms and lecture theatres are Panopto ready. More details are available on the LES website.
Integration of Panopto and Moodle – Teachers who have Moodle courses can post pancasts for students to view more easily. At fingertips, the link to a pancast can be inserted to a Moodle block of a teacher's Moodle course for viewing limited to their students only. The Panopto recorder software is pre-installed in the classroom PCs. For personal PC or devices, under the campus license, teachers can download it from http://lecturecapture.hku.hk to install on their own devices.
For the abovementioned e-learning support provided by Information Technology Services (ITS), please visit http://moodle-support.hku.hk/resources, email ithelp@hku.hk, or call 3917 0123 in office hours.
To advise on online T&L options, TELI colleagues will offer individual online clinic sessions each working day from January 29 onwards. Teachers can contact Dr. Leon Lei or Dr. Tyrone Kwok for one-to-one consultation through Whatsapp Mobile app or Desktop app (https://web.whatsapp.com/). Their contact numbers are:-
Leon Lei: 9162 3384
Tyrone Kwok: 5964 8396
Leon and Tyrone will respond through text-based messages for basic inquiries. They will create one-to-one Zoom meeting for tool demonstrations when necessary. (How to join a Zoom meeting: https://youtu.be/vFhAEoCF7jg)
Below this message I'm resending for easy reference some information about online resources circulated to all colleagues in November 2019.
Renewed thanks to all. As ever, please drop me a line with queries.
Best wishes, Ian
Professor Ian Holliday
Vice-President (Teaching and Learning)
The University of Hong Kong
***
Extract from my email of November 15, 2019:
There is a good collection of e-resources (e-journals, e-books, etc) available for access online. Visit Find@HKUL (http://find.lib.hku.hk) or the Electronic Resources (https://libguides.lib.hku.hk/az.php). Teachers can set up a recommended resource list using ReadingList@HKUL (https://libguides.lib.hku.hk/readinglist). Ask-a-Librarian (Email: libis@hku.hk) if you have questions.
A one-stop resource page to support both asynchronous and synchronous online learning can be found at the University's Teaching and Learning website: https://tl.hku.hk/. Please check this page from time to time as we provide more updates over the next few days.
Some suggested online teaching and learning resources kindly provided by the Faculty of Education are listed below.
Synchronous: Hosting a live online meeting with students.
Asynchronous: Uploading pre-recorded videos to Moodle
For recording. The following tools allow you to record your own teaching.
For uploading to HKU Panopto and Moodle:
Tips:
Try a 1-2 minute test to check the video/audio quality before starting a full lecture recording.
Use a standalone microphone attached to your laptop/PC or earphones with microphones for better audio quality.
Keep the recording to a reasonable length or separate it into sections.