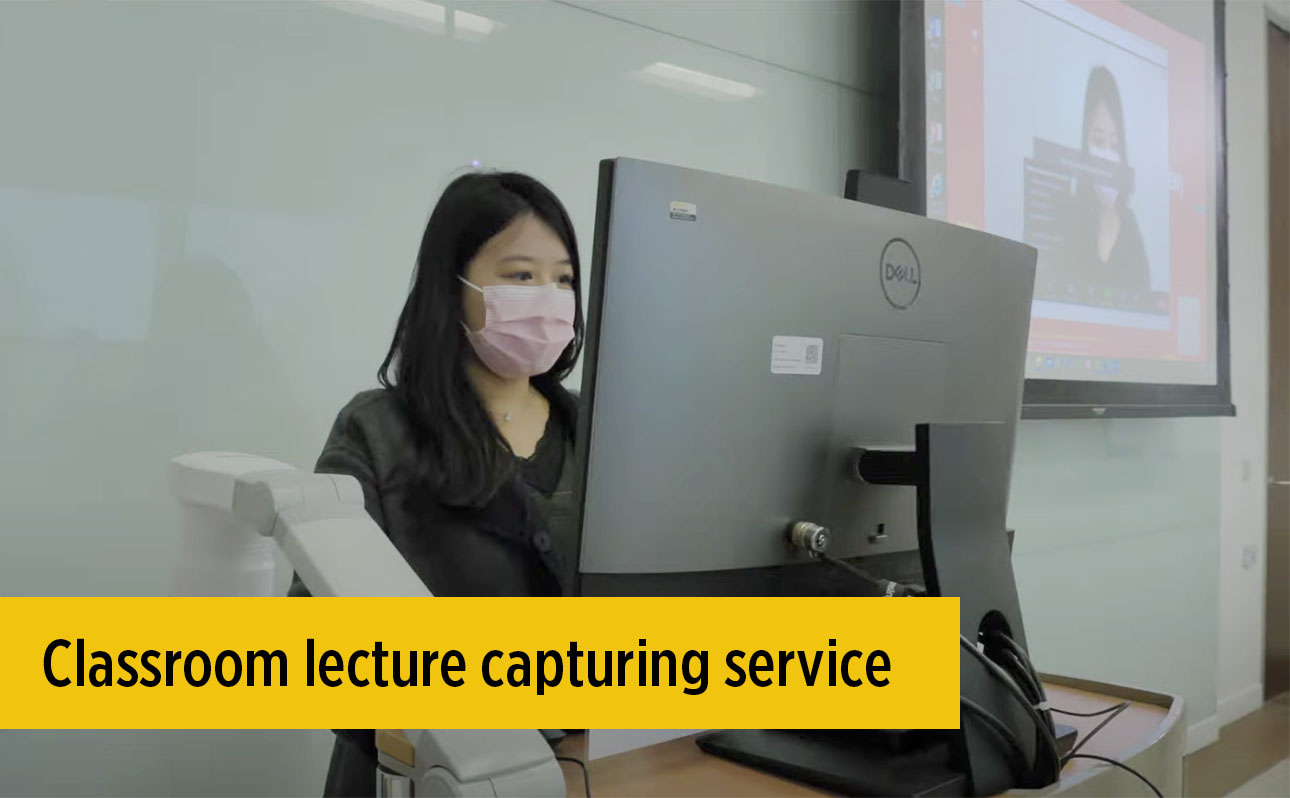 Important message from Information Technology Services
Dear colleagues,
As mentioned in Vice-President (Teaching and Learning) bulk email on May 5, 2021, all lectures in academic year 2021-22, including those delivered f2f, will be recorded and made available on HKU Moodle unless there are specific reasons not to.
To facilitate lecture recording and uploading on Moodle, the classroom lecture capturing function via Zoom service is enabled on Moodle. All classroom lectures can be recorded and uploaded to Moodle with a few simple steps. Please refer to the followings:
Video 1 (RECOMMENDED): Classroom Lecture Capturing on Moodle (via ITS Moodle Block)
Video 2: Classroom Lecture Capturing on Moodle (Manual Configuration)
Please be reminded that all lectures recorded under this service will be deleted automatically after six months. If you wish to keep a copy of your lecture videos, please download the files within six months of uploading.
For enquiries, please contact:
Immediate Classroom Support Service by LES, ITS (telephone numbers can also be found in each classroom)
Main Campus: 3917 5122
Centennial Campus: 3917 8888
Moodle and eLearning Support Team, ITS – eLearningteam@hku.hk / ithelp@hku.hk
Other e-Learning questions – TeLi Whatsapp 6437 8034 OR book a one-to-one e-learning consultation with TeLi
T&L policy issues: Professor Ian Holliday, Vice-President (Teaching and Learning) – hcm00101@hku.hk
Regards
e-Learning Team,
Information Technology Services