Journalism
Alison Hui
"I don't have to do business because I'm a business student. I can do more, such as fulfilling civil duties and social responsibilities."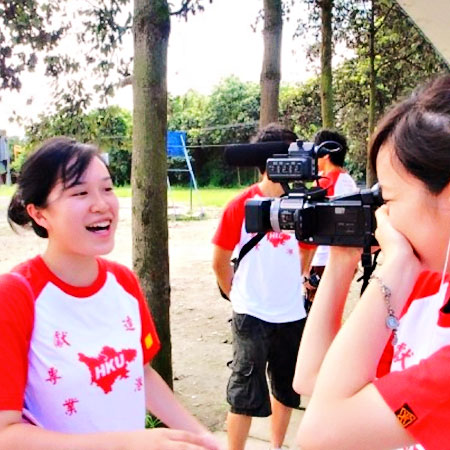 Year 2 Summer internship: Business Consulting Practicum
Task Performed
I went to work in a Social Enterprise Centre located in Wan Chai mainly as a consultant conducting marketing research for a cafe. First of all, the Social Enterprise Centre was a non-profit organization; secondly, it offered a good opportunity for me to know more about it; thirdly, I could provide help to a non-profit organization which was another way of assisting with a social problem. After all, it was meaningful to me.
The process wasn't as smooth as we had anticipated. At the beginning, we weren't given anything substantial to work on. But as time progressed, through our weekly presentation, our client could finally see what we had done. With the establishment of trust, we were able to do more, to help more, and to provide appropriate advice. At the end, feedback for our final presentation was good. Our client was satisfied with what we had proposed and it would take time for her to put things into solid implementation. On the whole, I was pleased with this programme for we had not wasted with what we had done in the 6 week period.
Personally I'm interested in being a consultant but I have never thought of the application of personal skills as being so important for we can never learn from it from our course assignments. We had to design our own questionnaire, analyze the data and present the result at the end. What we learned at school were theories; hardly could we apply them in a real life situation.
Reflection
I knew more about myself after engaging in this project. I knew my strengths and weaknesses. I could see my own creativity in terms of ideas and brain storming yet, research methods and analysis are areas where I need much improvement and attention.
I don't have to do business because I'm a business student. I can do more, such as fulfilling civil duties and social responsibilities. Working in a Social Enterprise or CSR is a good option. I don't need to be so profit oriented after all. I think in reality, practice is always different from the books we studied. We learned through actual practice. I think acquiring such skills may help us if we are to work in the future.