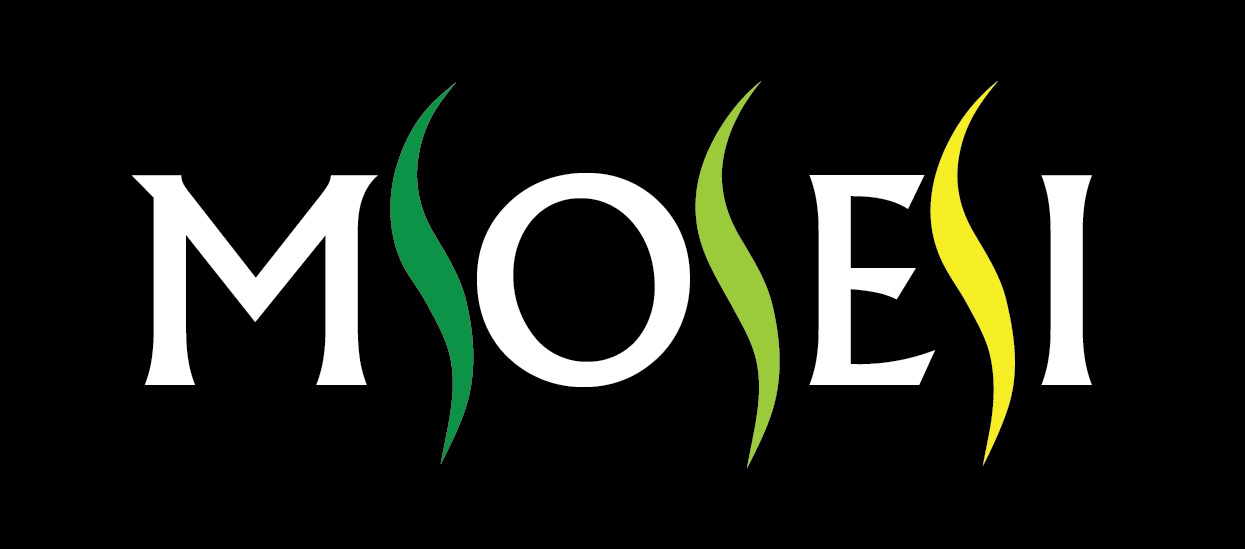 Location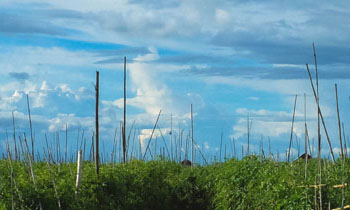 Moei Myanmar is based in the former capital city, Yangon, though it may also offer some placements in other parts of the country. In Yangon, the schools Moei works with can be reached on a daily basis either by bike or taxi. Teachers at these schools will stay in hotels and guesthouses in Yangon. The stunning Shwedagon Paya is the centrepiece of the city, a gleaming golden stupa visible from all over town. Closer to the waterfront, downtown Yangon is a warren of historic streets concealing some of the best British colonial-era architecture in the region.
Weather
Moei Myanmar takes place in a malarial zone during the rainy season. Virtually every day there is heavy rain in the afternoon, and often it will rain heavily all day long. Sometimes the rain will persist for several days. All participants therefore need to be prepared to work in very wet conditions.
Health
Moei participants must take full responsibility for health cover and health insurance throughout the duration of the programme. In Myanmar, the Moei programme takes place in a malarial zone during the rainy season when the risk of infection is generally quite high. All participants must consult a doctor well prior to joining the Moei programme and must follow the medical advice they are given. In Yangon there is a good hospital that can be accessed on a self-paying basis.
Accommodation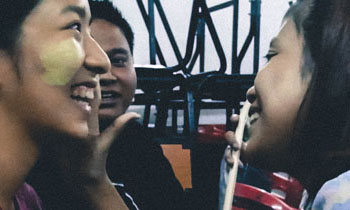 All accommodation costs must be borne by the participants themselves.
The rough costs of accommodation in Yangon are:
– Guesthouses/hostels: US$12 per night per person
Personal Safety
Myanmar is not especially dangerous. Nevertheless, all Moei participants must be cautious and take full responsibility for their personal safety. An informal rule is not to stay on the street after midnight. Expensive belongings should be stored safely and not shown publicly. A low profile is generally a good idea.
Currency
Myanmar uses the kyat. 1 USD = 1300 MMK. 1 HKD = 165 MMK. US dollars are also widely used.
Visa
Moei applicants will receive confirmation at least one month before the programme commences. All selected applicants will be sent a letter addressed to the visa section of the Myanmar Embassy in their country of citizenship. This letter will enable them to apply for a work visa in Myanmar for the full duration of the Moei programme. All participants must cover their own visa costs.
Cost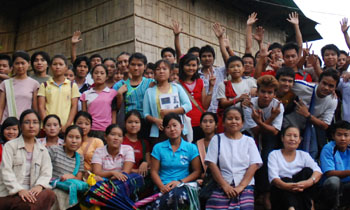 For Moei Myanmar, the main cost of joining the programme is an international flight to Yangon and accommodation. Participants also need to cover their own insurance, visa and healthcare costs. In-country costs for a stay of around 70 days are generally low. A very rough estimate of the major costs is given below. Note that actual costs may not conform precisely to this breakdown, which is presented as a general guideline only.
| | HKD |
| --- | --- |
| Accommodation | 5500 |
| Food and beverage | 4500 |
| Transportation including return flights from HK | 4000 |
| Ad hoc teaching materials | 1000 |
| TOTAL | 15000 |
Anniversaries and Festivals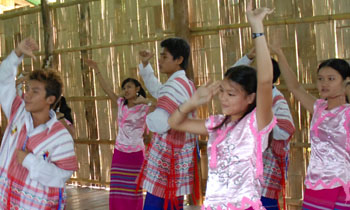 One way of getting to grips with Myanmar is working through key dates in the national calendar. These are often shrouded in controversy, and minority ethnic groups have their own special dates that are yet more contested. But the national anniversaries and festivals open an important window on this complex society, and for some key dates Moei participants will be working in Thailand and will find commemorative events going on around them. These are the biggest anniversaries and festivals:
| | |
| --- | --- |
| January 4 | Independence Day (marking the end of British colonial rule in 1948) |
| February 12 | Union Day (marking the interethnic Panglong Agreement signed in 1947) |
| March 27 | Armed Forces Day (marking the Burmese army revolt against Japan in 1945) |
| April | Water Festival/Burmese New Year |
| July 19 | Martyrs' Day (marking the assassination of General Aung San in 1947) |
| August 8 | Unofficial commemoration of the Four Eights democracy uprising in 1988 |
| September 26 | Unofficial commemoration of the crushing of the Saffron Uprising in 2007 |
| November | National Day (marking the birth of the nationalist movement in 1920) |
| Dec/Jan | Karen National Day (the only minority national day with official recognition) |
Books
The best single introductions to the complexities of contemporary Myanmar are Christina Fink, Living Silence in Burma, and Michael W Charney, A History of Modern Burma. Charney's general history, published in 2009, is a little uneven, but it does bring the Myanmar story up to date, and it collects a great deal of information and analysis in one place. Other important but quite challenging histories by Thant Myint-U are The Making of Modern Burma, published in 2001, and The River of Lost Footsteps, published in 2006. Thant Myint-U is the grandson of former UN Secretary-General U Thant. The Moei Director, Ian Holliday, has also written on the country in Burma Redux: Global Justice and the Quest for Political Reform in Myanmar, published in 2011. Many other analyses provide excellent insights. Aung San Suu Kyi, Freedom from Fear (a collection of essays) is iconic. Pascal Khoo Thwe, From the Land of Green Ghosts is a superb memoir covering the period both before and after the 8-8-88 uprising. Emma Larkin, Secret Histories: Finding George Orwell in a Burmese Teashop and Andrew Marshall, The Trouser People pick up on famous colonial officials and provide neat explorations of the situation today. Also worth reading on the contemporary period stretching back to 1988 are Bertil Lintner, Outrage (on the events of 1988), and Justin Wintle, Perfect Hostage (a biography of Aung San Suu Kyi). Looking again to the past, an excellent historical novel set in the nineteenth century is Daniel Mason, The Piano Tuner. A good novel about the early colonial period is Amitav Ghosh, The Glass Palace. Also interesting on colonial times are a novel and an essay by George Orwell, Burmese Days and "Shooting an Elephant". On Myanmar in World War Two there are many memoirs and some massive histories, notably Louis Allen, Burma: The Longest War. Evocative accounts of an awful conflict are George MacDonald Fraser, Quartered Safe Out Here and Kazuo Tamayama and John Nunneley, Tales by Japanese Soldiers. Also interesting about Japan and World War Two is Michio Takeyama, Harp of Burma. On the early years of independence, when Myanmar was a functioning but fragile democracy, Norman Lewis, Golden Earth is an outstanding travelogue – though the language is quite difficult for non-native English speakers.
---